NEWS #1
I have a brand new, bever-before-seen piece I'm working on as we speak in next month's Gag Me With A Toon group show at WWA gallery. This is the most awesome news, because I've wanted to be part of this exhibition since it launched four years ago and now I'm finally able to dedicate myself to doing just that. I won't spoil the surprise, but let's just say I'm taking a beloved character I grew up with and doing very bad things to it. And look at all these cool cats I'll be showing with: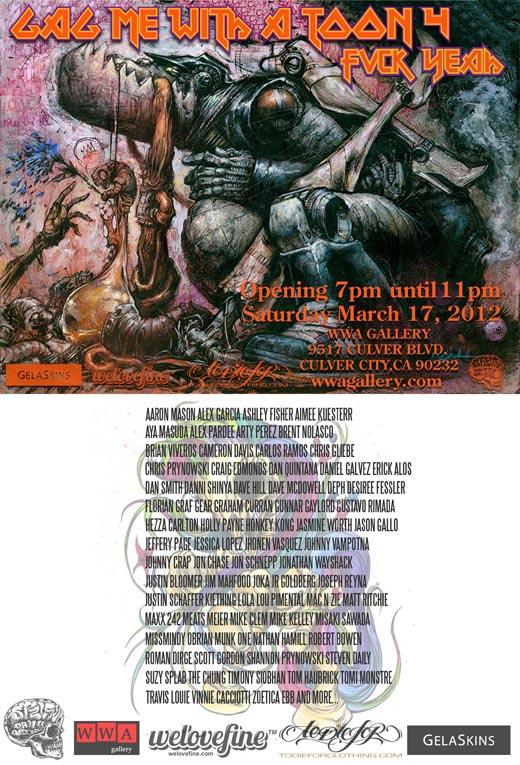 NEWS #2
Not exactly news if you follow me on various social networks, but! I shaved 3/4 of my head and hawt damn do I love it. It's aerodynamic and exaggerates my various alien features juuust enough. RAH.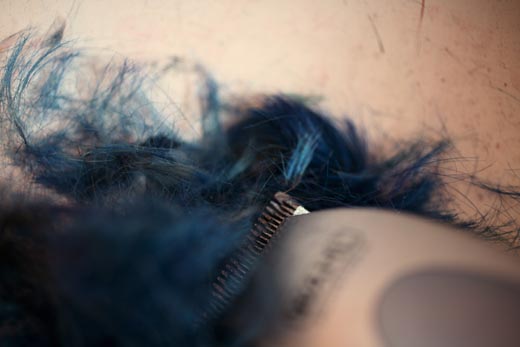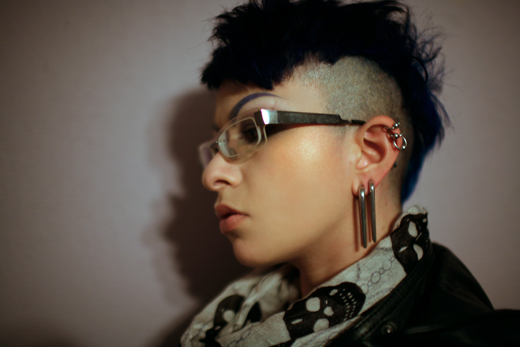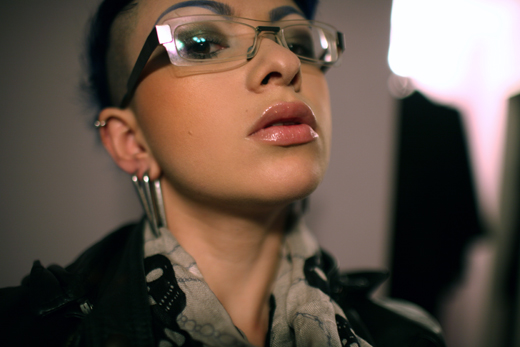 NEW [thing] #3
I haven't really shown you these yet: new boots. They're by Sam Edelman and I wear them almost every day.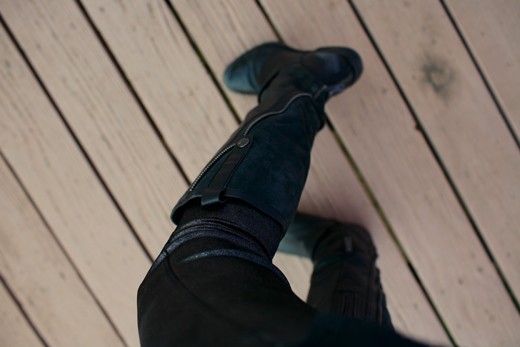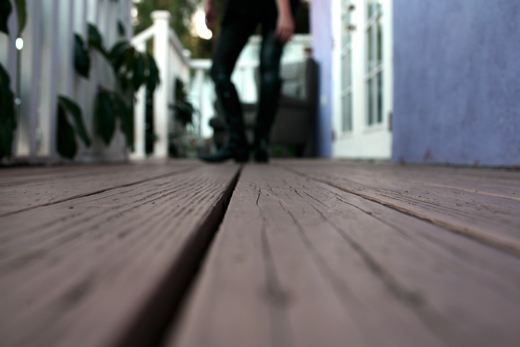 That's all I presently have time for. Onward, to coffee!