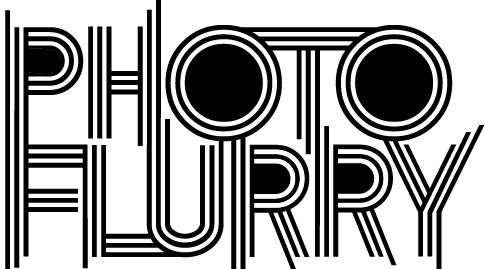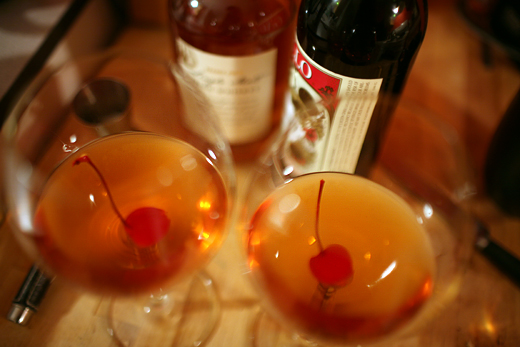 This weekend: a visit to Blacklickorish latex studio + Conjoined closing party + watching Tango and Cash + making Manhattans + watching terrible music videos in bed + a day at the museum + sushi feast + sexy coffee time
---
It seems inconceivable to an 80s action movie enthusiast such as myself, but I'd never seen Tango and Cash until this weekend. It's packed full of hilarious one-liners, Kurt Russel continuously getting his ass handed to him and Stallone in a three-piece suit – a must-see! Movie-time snacks: chocolate-covered cherries, tiny tomatoes, gluten-free wasabi crackers, steak tips, raspberry-honey mustard, cheese.
---
Much fun was had exploring the BlackLickorish latex atelier with headmistress Alyssa. The photos and interview will be up on Chinashop soon! After, Matt Levin and I headed to the closing of Conjoined 2. No photos were taken because we were too busy getting one last look at all the art and chatting with Chet Zar.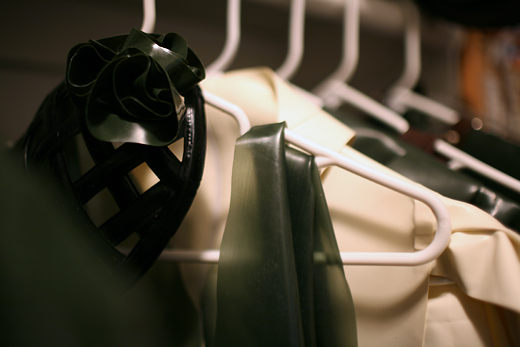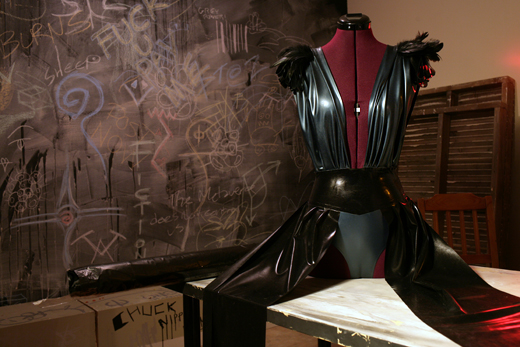 ---
The claws. This was taken about a week ago, they're actually even longer now. Mrrow. Pictured: my usual OPI Russian Navy and some cheap-but-pretty drugstore polish on my ring finger.
---
I love walking through downtown LA at night. One block it's these little bohemian oases, the next it's skid row.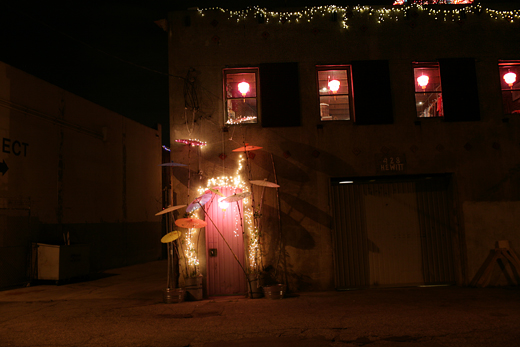 ---
Yesterday, after devouring immense amounts of art in the final hours of the literally amazing Under the Black Sun exhibit at MOCA, A and I headed to my favorite sushi place in Little Tokyo for a long-overdue sushi bacchanalia. We had yellowtail, snapper, squid and mackerel sushi in addition to salmon hand rolls. Magic.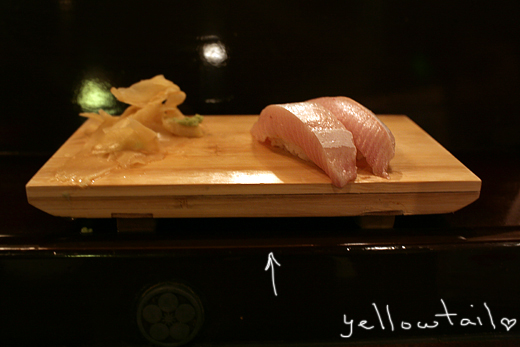 ---
Sitting at Oomasa's bar is the only way – the fish is top notch and chefs have been here for well over a decade – if they sense true enthusiasm they'll recommend the best of the day, advise on the optimal way to consume and generally treat you well.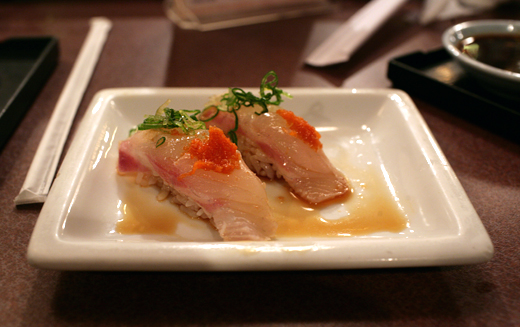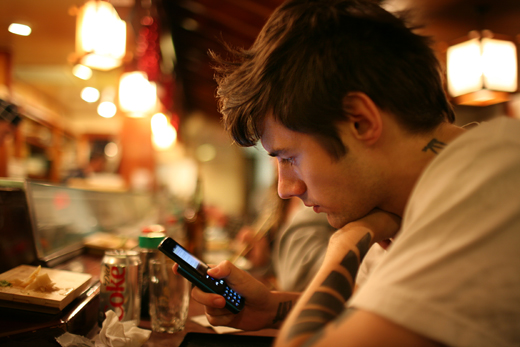 ---
Sushi was followed by a walk to coffee and sweets at Urth cafe. The wait was long, but made tolerable by our  singing along to their reprehensible musical selection. Eventually the barista hooked us up with this impressive swan: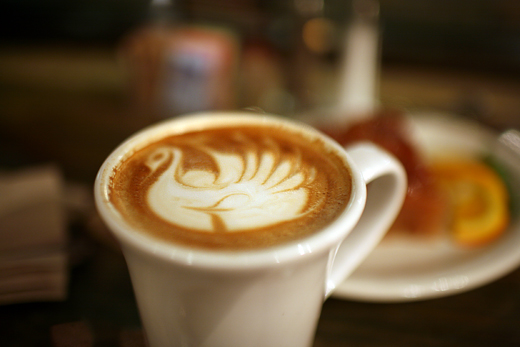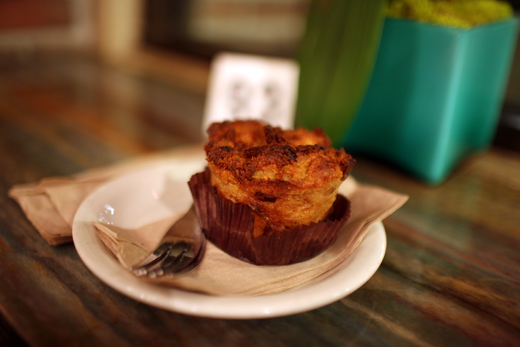 ---
I discovered that my Trish Summerville  wedges have a time limit and it's precisely five hours. Until the five hour mark they're perfectly comfortable, after that it's all pain and darkness.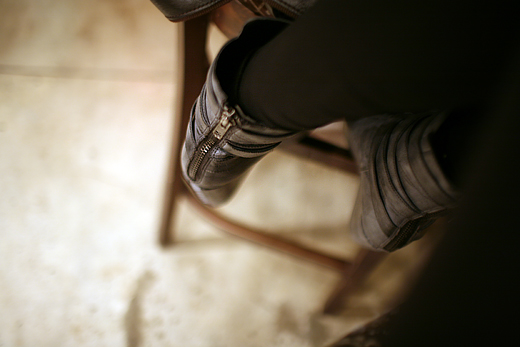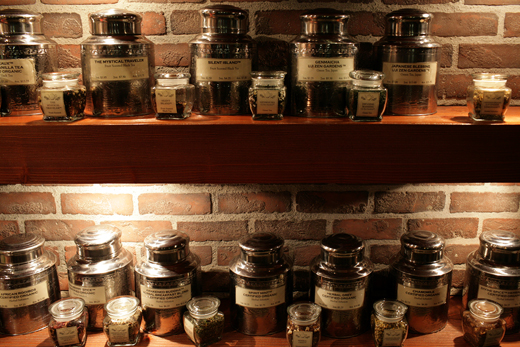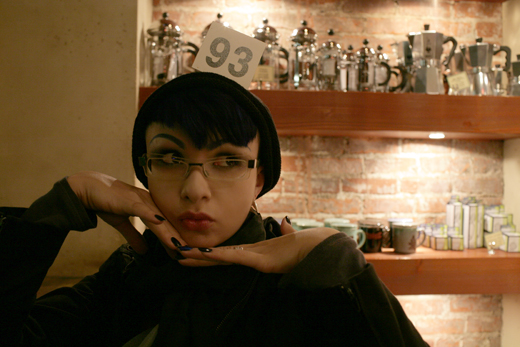 ---
Additionally, A battled a demon pie. The pie lost.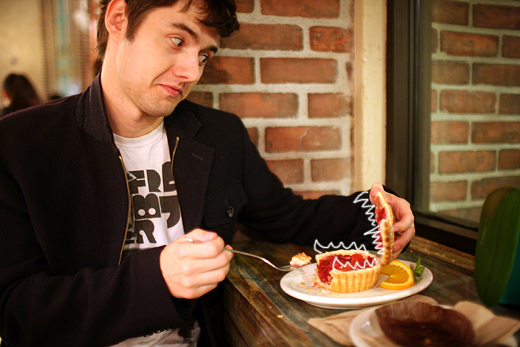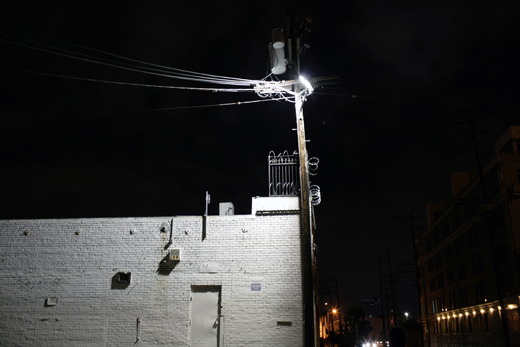 ---
We walked home in the dark, agreeing that a two-day weekend is just not long enough.