I've been back from China for two weeks and the jet lag is finally lifting its sticky film from my brain. Back on LA time, too, though Beijing hours still occasionally wake me up around 3AM – wondering who and where I am. For a few days, all I could do was sloth and sleep, avoiding email and calls to the best of my ability, which is to say not all that well. Duties, outstanding commissions and Kickstarter incentives flopped around my head and scratched at the brain-gates, demanding attention until I finally succumbed.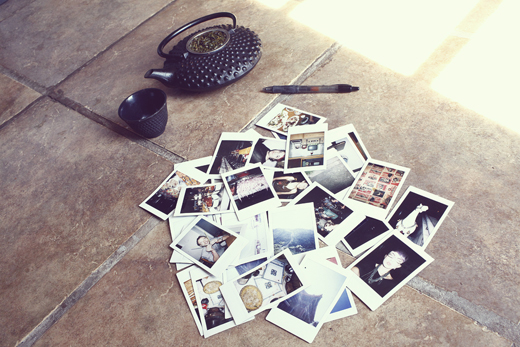 I'm enjoying being reunited with my blender, working under the big tree on the patio, waking up with Ales and our tiny dog. In the mornings, I'm happy to be able to open my mouth in the shower and not to feel obliged to check the air quality index. In the afternoon I begin to miss Beijing's architectural mammoths and ceaseless energy. Dumplings steaming in two-hundred-year-old alleys around every concrete corner. Pedicabs rattling across 8-lane megastreets, streetlights swimming in the wet night pavement.

Our footage is finally rendered and now there are something like 40 video-stories to edit over in NYC – plus we're still tallying up the additional blog posts to be written. There will not be a trip summary post here this time, because I want to save all my impressions for the Secret Guide website, which might be tumbleweedy now, but that will change in the coming weeks. This adventure has me very impatient to share all that I found with you.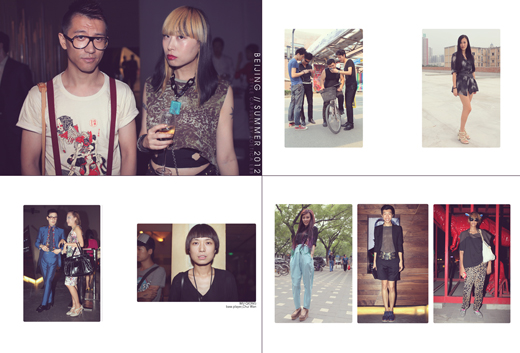 Cover + select pages from my Summer 2012 Beijing Style Capsule. Click image to see it bigger.
In the meantime, I'be been a good little art bee, designing the Secret Guide lookbook, postcards and posters, finishing the most romantic commission I've ever received and slowly preparing a piece for an upcoming art show I'll tell you about soon.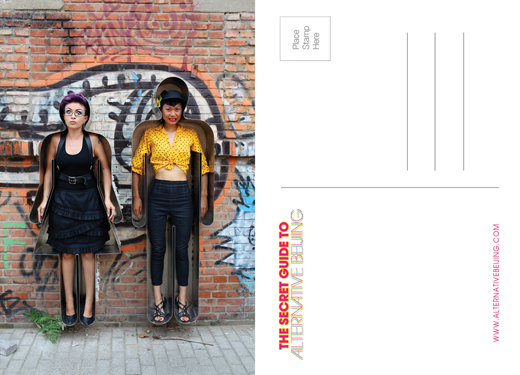 The Secret Guide to Alternative Beijing postcard, front and back. Click image to see it bigger.
There are still portraits to draw and portfolio reviews to conduct, plus several thousand of photos to get through, but I'm ON IT.  I also have a backlog of outfit photos, photos from San Diego, photos from San Francisco… And all this is in addition to working on the Alien Botany series! Also! I know I owe some of you art and stickers. If you're reading this and haven't received something from me, email me a reminder and I'll get it out this week.
As you can see, I've got my work cut out for me. Expect sporadic visual updates.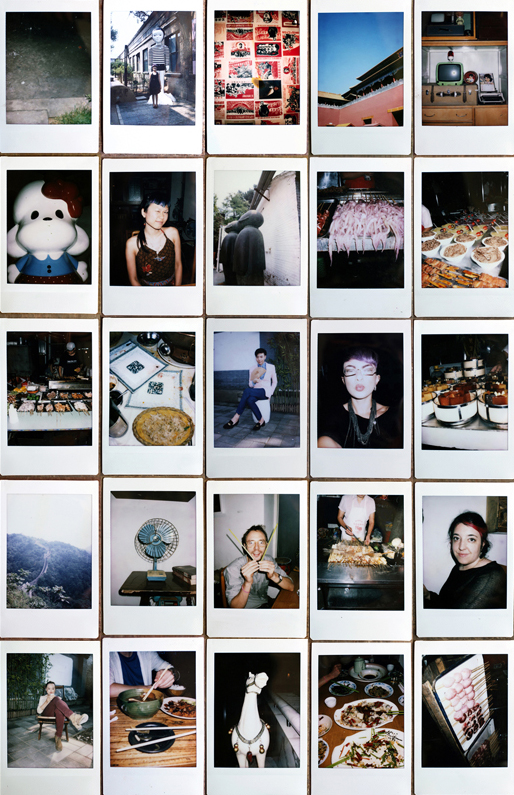 Click image to see it bigger