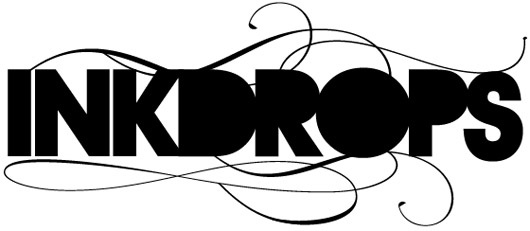 After a few weeks of technical tweaking and bug-ironing, all three styles of my Dissociation T-shirts are now available over at Wiloh, just in time for the holidays.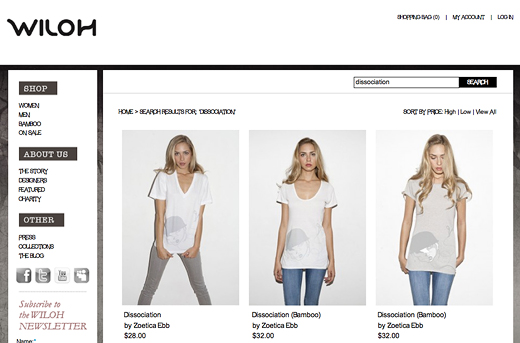 It's safe to say that I'm pretty excited.
When I opened the box of my sample T-shirts, a little wave of relief washed over me – they turned out to be AWESOME. I have to hand it to the shirt elves at Wiolh – they picked a truly incredible material and superior cut. UNFF. The bamboo really [seriously] feels like silk, and these are the softest, most comfortable tees I own.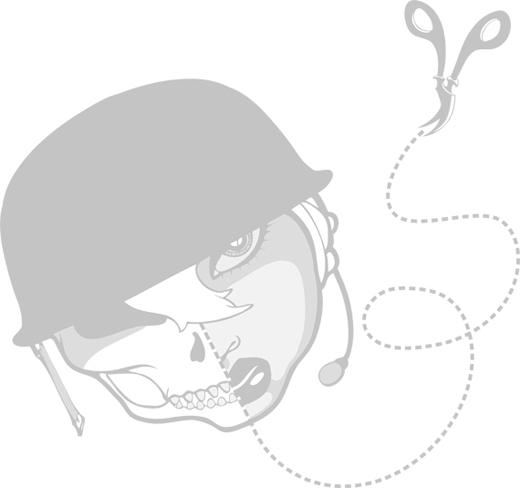 It's heartening to be part of something that helps people, too. For every tee purchased from Wiloh, a child in need will receive a brand new graphic tee through K.I.D.S., a collective that brings hope to children in need and their families by providing new products through a network of more than a thousand agencies.
Photographer Debbi Rotkowitz and I got together last week to quickly shoot the gray and white bamboo styles.
Gray Bamboo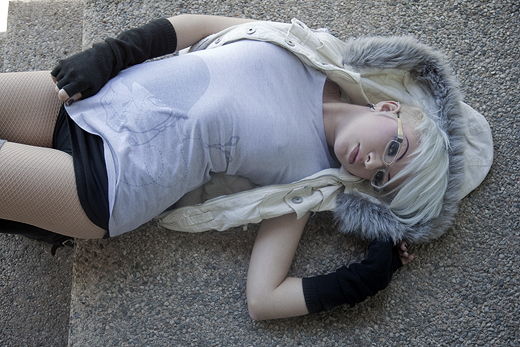 Detail
White Bamboo with Scoop Neck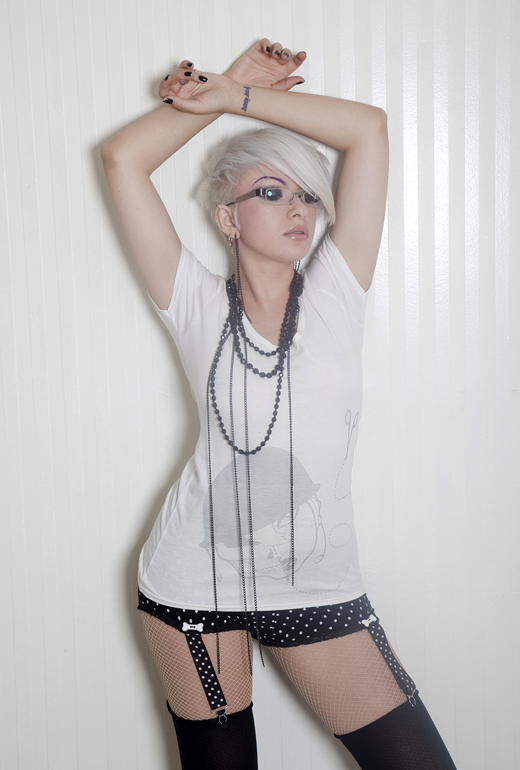 Sizing: I'm between US sizes 4 and 6, and I'm wearing a size Small in both the pictures
And there you have it. You can find my tees here, and anytime by clicking the Wiloh button in the left sidebar. And please, do take pictures of you wearing your Dissociation shirts – I'll post them all here.