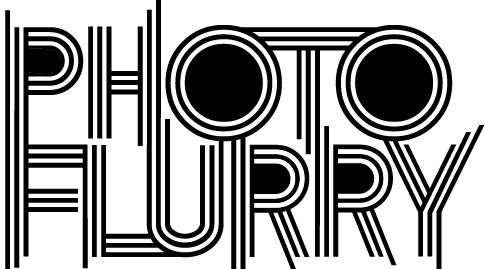 This summer, I went to NYC where, in addition to having adventures with Molly and Sam, I also finally got my upper back tattoo finished by the talented Tm Kern, after getting it started back in 2005. Though this was the third time Tim tattooed me, it was the first session we had on his home turf.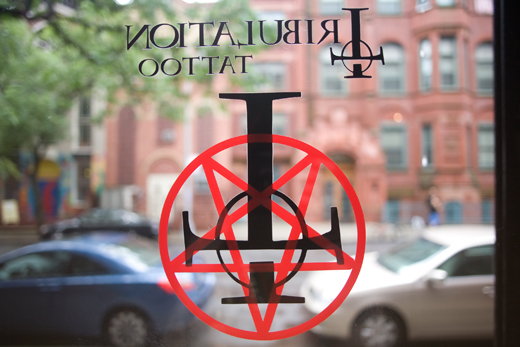 Tim's shop, Tribulation Tattoo, is filled to the roof with art and taxidermy, so Samantha snapped away while patiently waiting the entire three-and-a-half hours the tattoo took to finish. All pictures herein are by her.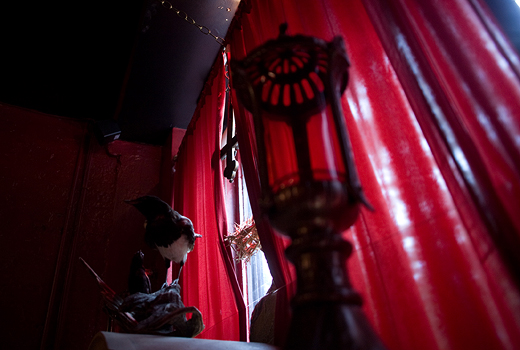 Tribulation Tattoo interior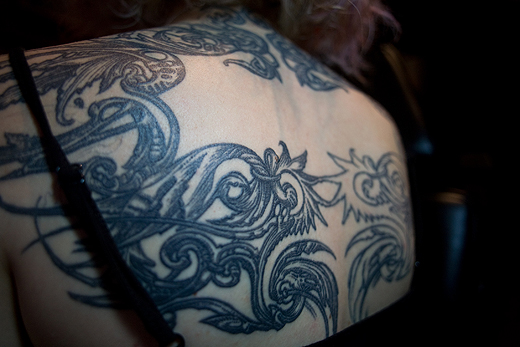 Before. This is two sessions and over ten hours in.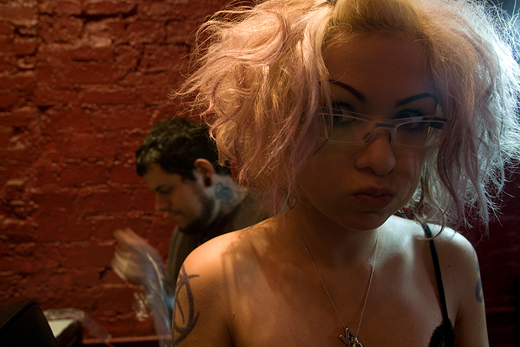 Sam sneaks a shot while Tim works.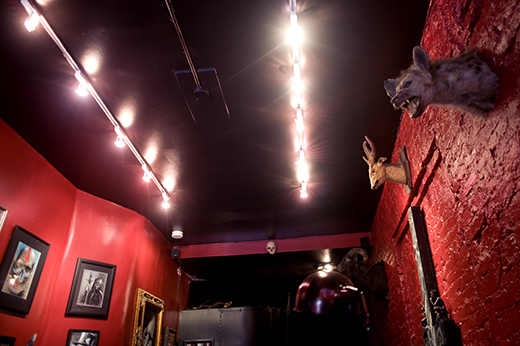 Artstuff at Tribulation.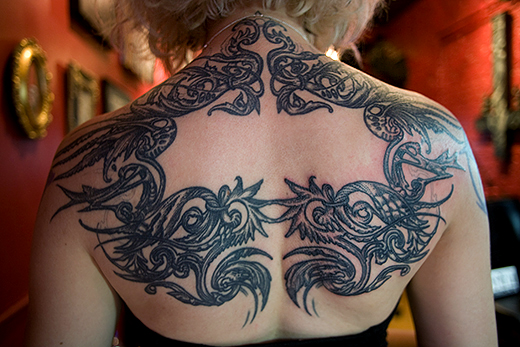 Ta-daaaa! Organic, psychedelic Rococo. Click to embiggen.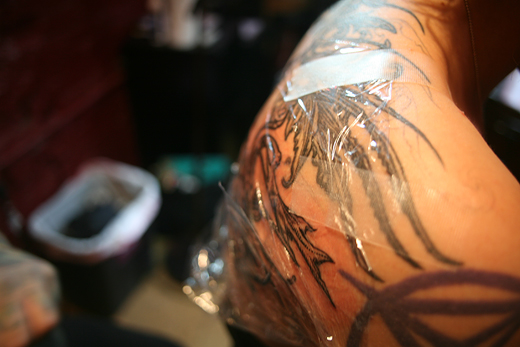 Wrapped up.