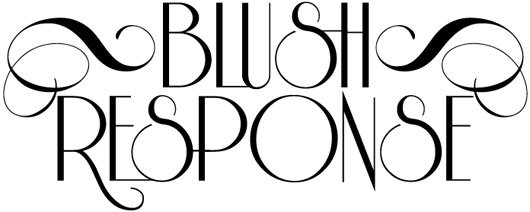 The crimson-locked siren below is my friend, Stephanie Inagaki. Stephanie is an artist and head designer of coveted jewelry label, Miyu Decay.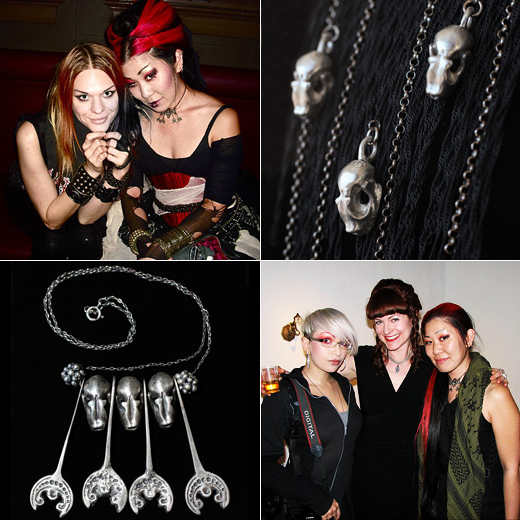 Stephanie has very, very, very long hair. A few weeks ago she called me up and asked if I could dye it red. All of it. I laughed, hung up, caught my breath and called back, saying that I'll dye some of it, but that's the best I can offer. So we got to work and took a few photos in the process, to show you how it's done.
A lot of peeps with super-long hair are anxious about adding streaks themselves, but I'm here to tell you you don't need no steenkin' salon if you've got a few hours and an extra pair of hands around. The method below should also be useful for other hair lengths.
THE TOOLS
Plastic bowl
Dye applicator brush
Rubber gloves
Aluminum foil
Plastic wrap
Hair clips
40 volume creme developer
Clear Blue powder bleach
Manic Panic hair color
Deep conditioner
Red wine, fresh bread, fine cheeses and gourmet hummus help, but are not necessary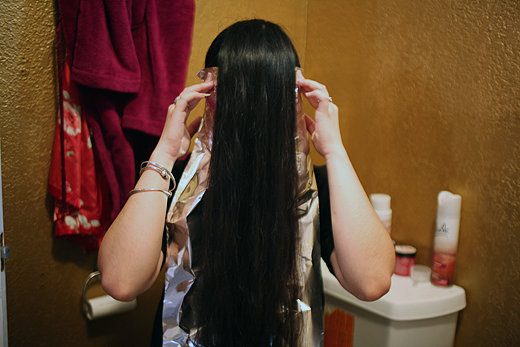 THE METHOD
Mix up your bleach and developer
Separate the section of hair to be dyed
Please foil under the section
Have the dye-ee hold the foil, while the dye-er diligently applies bleach mix
Once all desired hair is well-saturated with bleach, fold foil over, then roll up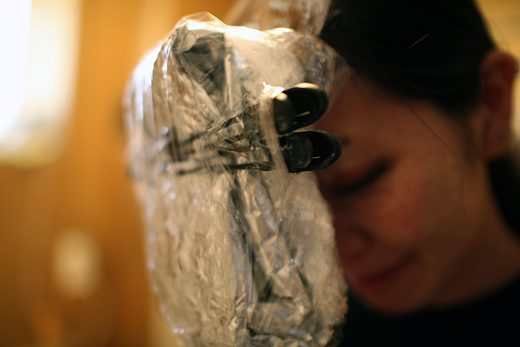 Cover foiled chunk with plastic wrap re prevent drip, then clip in place
Wait no more than 45 minutes, then shampoo and rinse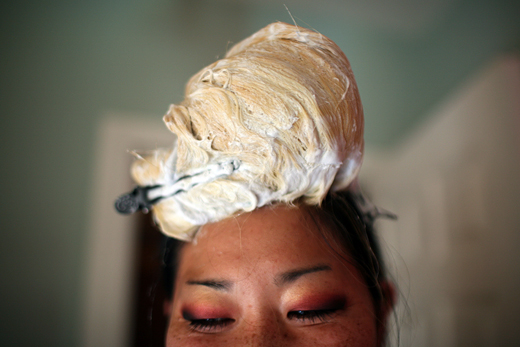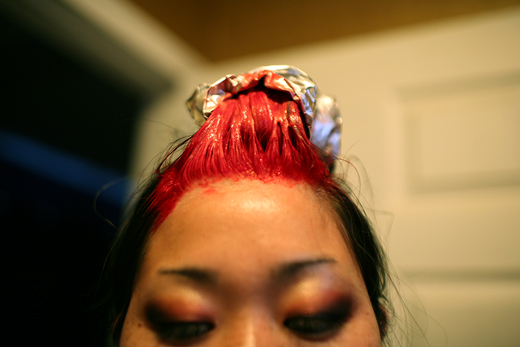 Shampoo well, but do not condition
Using the same foil technique, apply dye, and roll up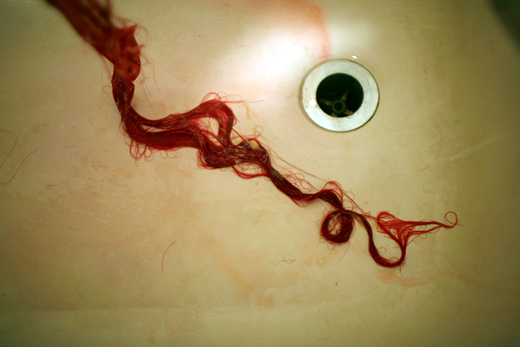 Rinse dye out with cold water, until it runs clear, or almost clear
Pile on the deep conditioner, and leave it on for 5 to 10 minutes – your hair's been through a lot
Rinse with cold water, and you're all done!
The desired level of lightness depends on what color you intend to use after. Reds and oranges require the least amount of bleaching, but lighter, cooler colors need more
Leave dye on for at least an hour and a half. Since we're using vegetable dye, this is safe because it stains your hair without damage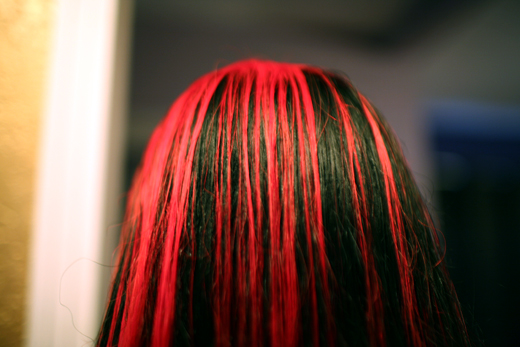 Because we dyed the entire top section of Stepahine's hair, when worn down it gives the look of individual streaks. And that's how you save your time, your money, and your sanity by avoiding the salon. Until the future!