Apologies for this fly-by posting, but it's the way it's gotta be for now. Tomorrow morning Clint, Paris and I are going to pile into a car and set out for Salt Lake City. As I mentioned in an earlier post, we're performing at the Final installment of the annual Dark Arts Festival on Friday evening. What kind of performance, you might ask? Suffice to say it's not burlesque and it's not poetry and it's not live painting. Good thing our new place has a stage out back to rehearse on!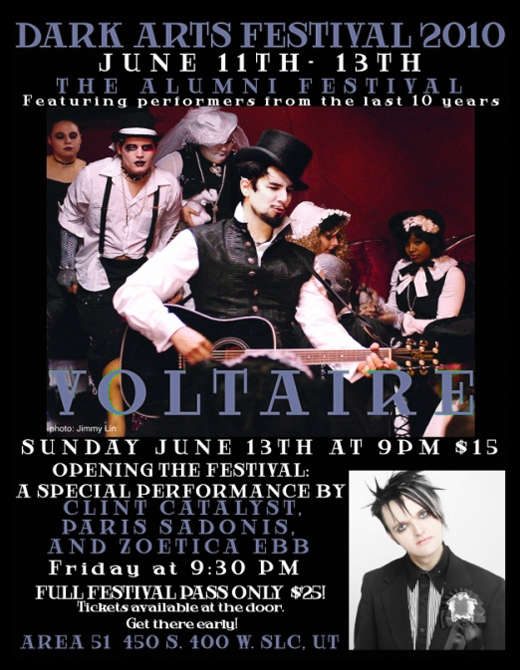 I'll be covering our trip and much of the festival for Chinashop, so keep your peepers peeled for what will likely be a most hilarious adventure. For more information about the festival and its lineup, please visit darkartsfestival.com.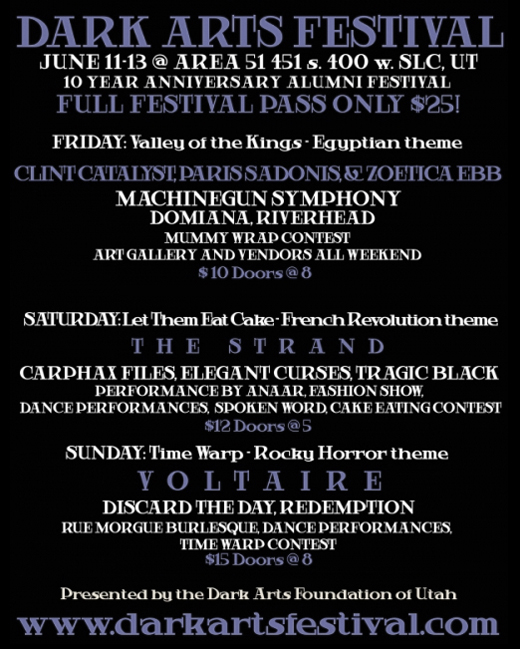 It's time to pack, pedicure and iron out last-minute details. See you there!