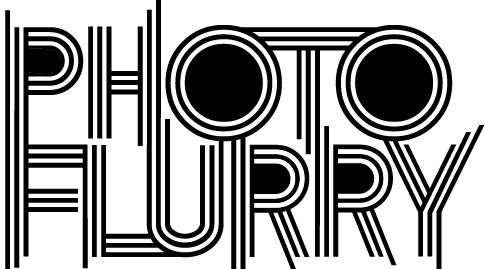 Why, hello tharr. It feels like I haven't written here in ages, and I do apologize. Work and unpacking have been usurping much of my time and I've neglected Biorequiem and Coilhouse and almost everyone I know, too. Part XTREEM busyness, part XTREEM burnout. However, the house is about two days from 100% unpacked and all manner of exciting things are afoot, so your pilot is coming back in effect.
1. Coilhouse issue 05 is almost out! We've revealed the cover and ask you to sign up for our Mailing List to be sure you don't miss out when the issue goes on sale.
2. In my previous post, I promised that I would be documenting my trip to Salt Lake City, where I drove with Clint Catalyst and Paris Sadonis to wreak artsy havoc on unsuspecting Dark Arts Festival attendees. As it was told, so it shall be done. Three of my five scheduled Chinashop posts are up and ready for viewing*. First up: Ten Years of Dark Arts in Salt Lake City, an introduction to DAF and tons of pictures.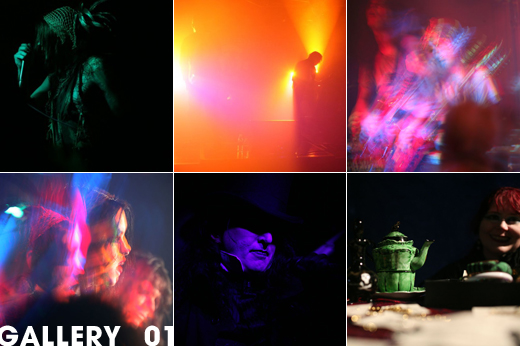 Second, a most disturbing Mummy-Wrapping Contest, where I expect to see everything from live evisceration to bondage, yet end up seeing something else altogether.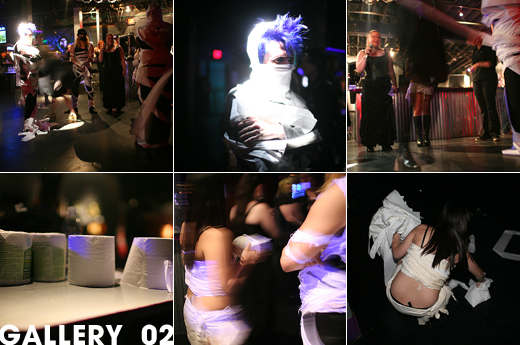 Last, but most certainly not least, an Impromptu Fashion Show at Deseret Industries, a Mormon-owned thrift shop where we got away with being rowdy, sleep-deprived monkeys for over an hour with no repercussions.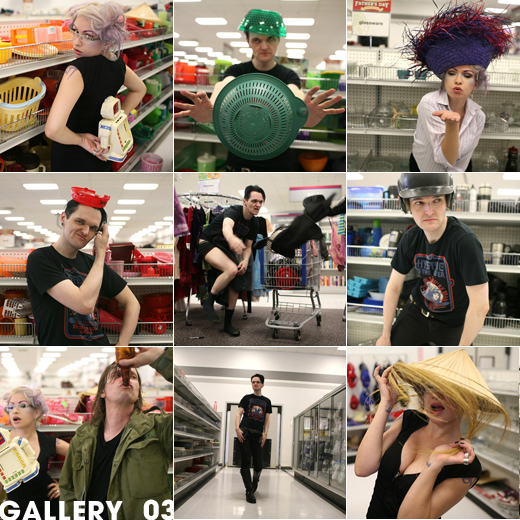 Next time I'll show a few photos and maybe even a video from our Butoh-inspired performance at the festival. And there are two more galleries to come! A hilarious cake-eating contest and perhaps the most hilarious post of all – an epic [actually epic] gallery and tale of the drive there and back again, complete with further overcaffeination and sleep deprivation, Clint scandalizing Subway employees in the middle of nowhere with breakdance moves, me taking pictures of and with things that say "Beaver" on them, and curious truck stop finds galore. A preview: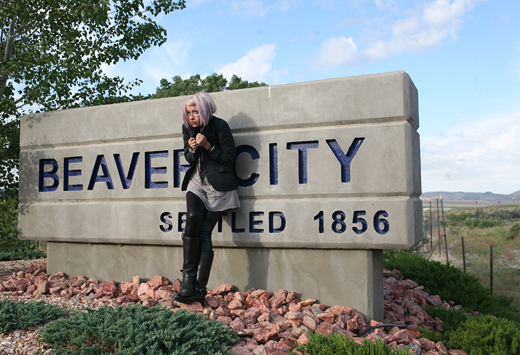 *Be advised I didn't write the image captions in the Chinashop galleries. They keep telling me that as long as I don't write my own I have to submit to the will of the Chinashop captions guy. Look, I know I should probably write them, but can you imagine how long that would take? Also, this way I don't have to be embarrassed because of my wit deteriorating after writing 30 to 40 captions per post. You understand.