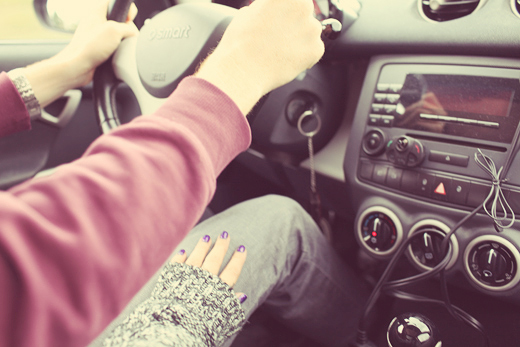 As a crash course in Slovenian topography, Gašper took me on a driving tour. In one day, we experienced the countryside, castles, mountains, winding forest roads and rivers, further fostering my quickly-multiplying affection for this place. Our first stop, the 13th century Turjak castle: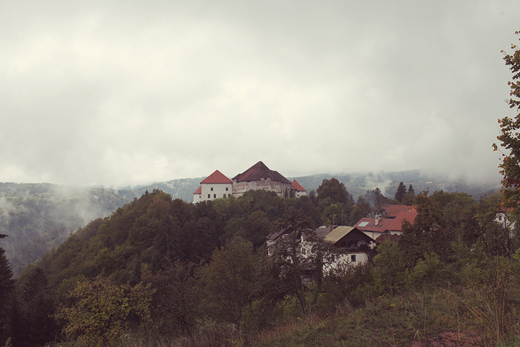 The castle was officially closed to visitors that day, but the charming elderly groundskeeper kindly let us into the courtyard and showered us with trivia all the while.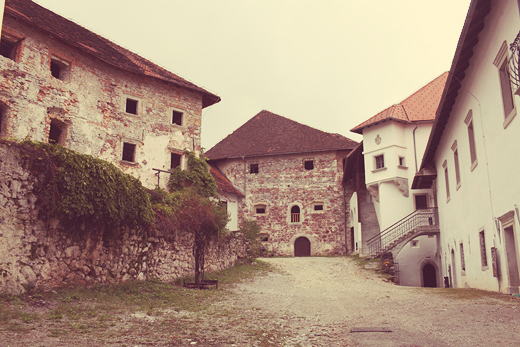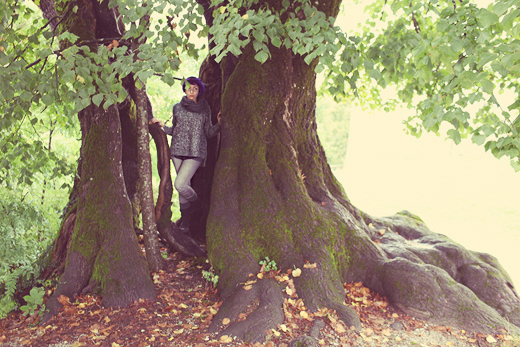 This gigantic linden tree at the castle gates is famous and has been here for hundreds of years.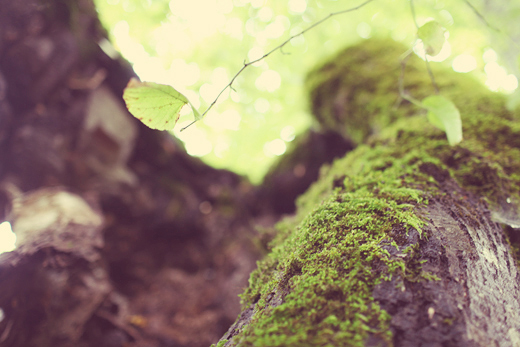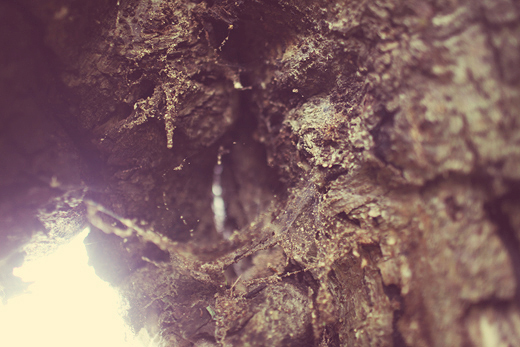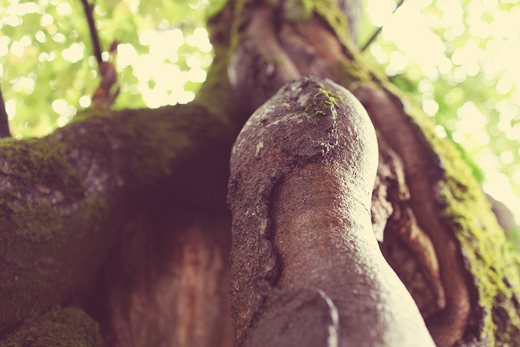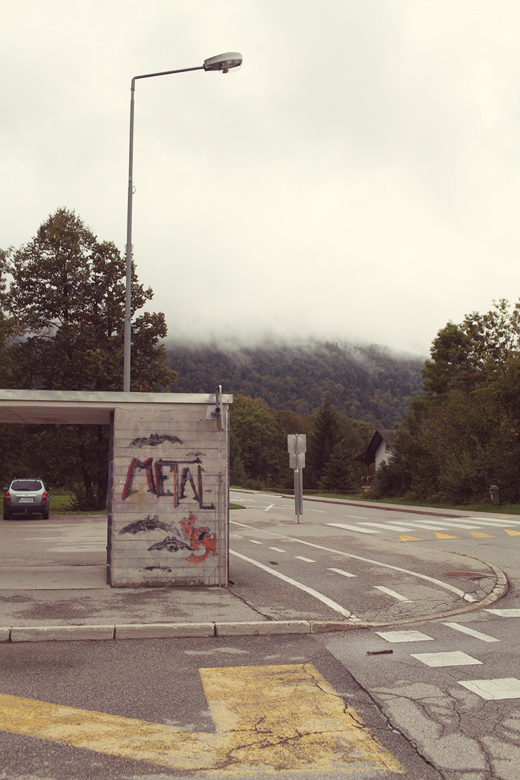 We pulled over near a school to consult the GPS, and to discover incredibly thick, low-hanging fog over the mountains, as well as amusing (if unattractive) graffiti in the parking lot. Beach.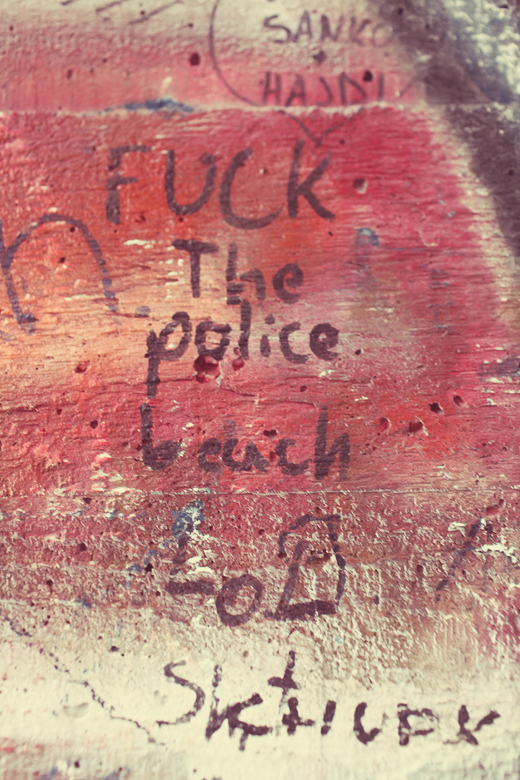 The fog and the ferns were giving serious Twin Peaks that morning.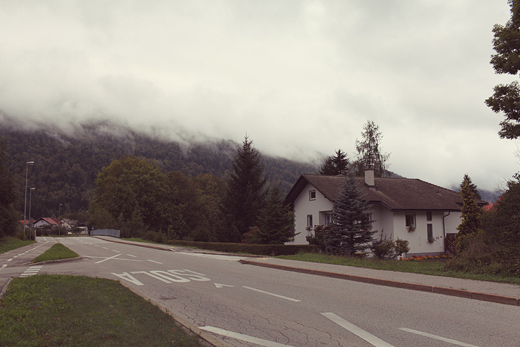 I spotted this freestanding observation hut just as we were about to drive into a forest. Seeing my excitement at this wee treehouse, Gašper gallantly flipped a U-turn and pulled over.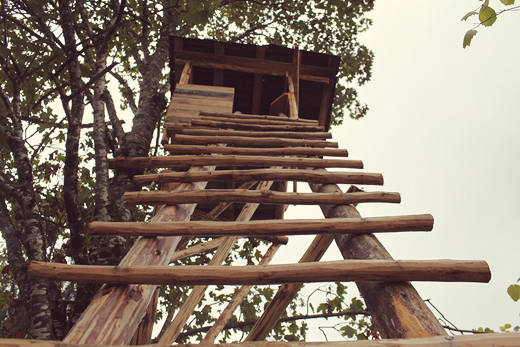 It had to be climbed – there was something visibly quick-but-loving about the construction of this thing, between the texture and smell of the morning-damp, recently-cut wood and the solid constitution.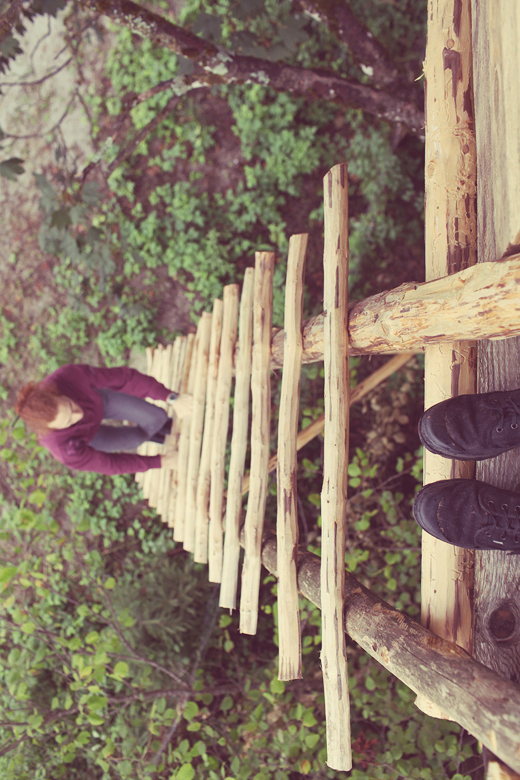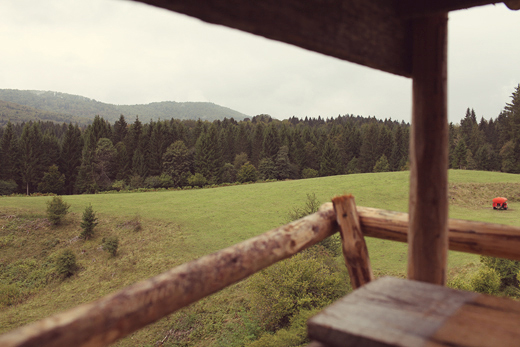 The forest was beautiful and reminded me of my spring mushroom-picking expeditions back in Russia.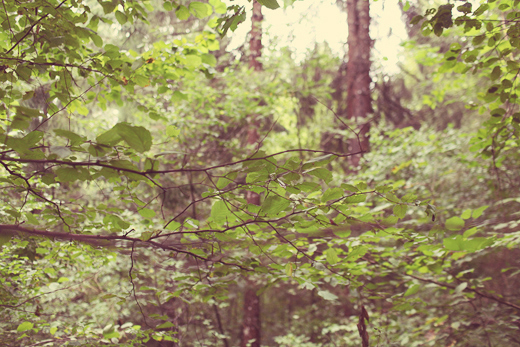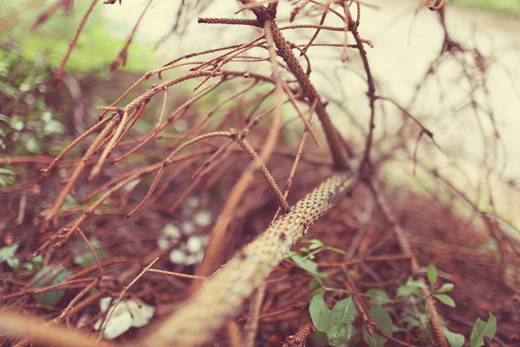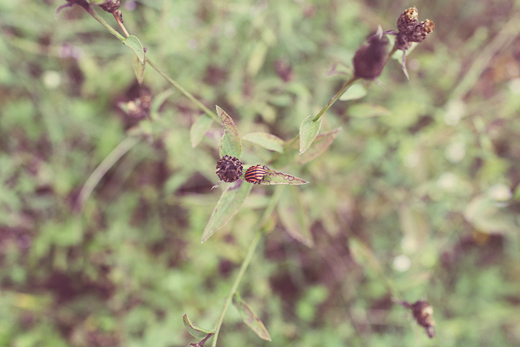 A little while later, we happened across a curious church, so we stopped.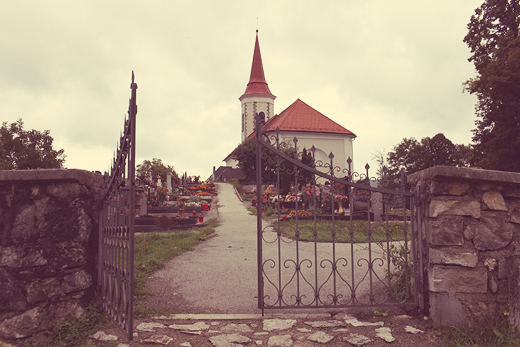 I was perplexed by the presence of a speaker peering squarely from a stained-glass window.
There were wild plum trees in the back, near the attached cemetery,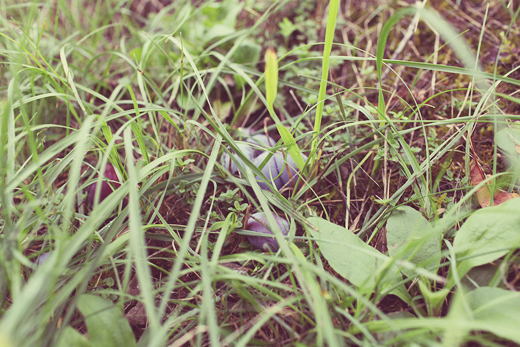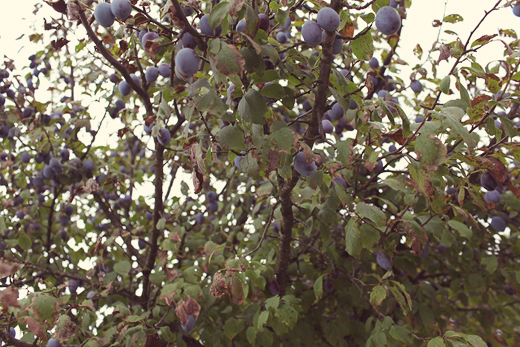 so we sampled a few of the ripe ones.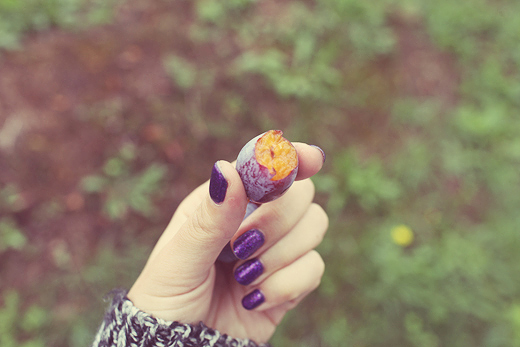 The cemetery itself was teeny and speckled with red glass lanterns, flowers and the occasional chillin' cherub.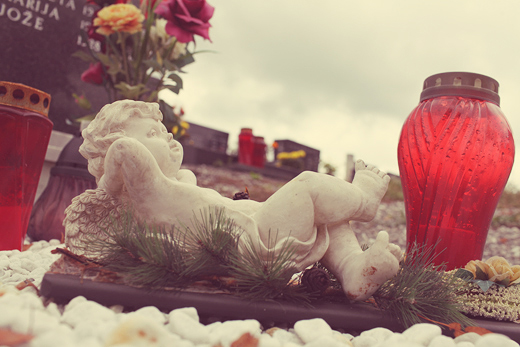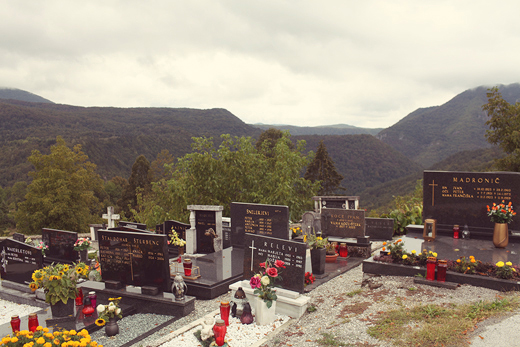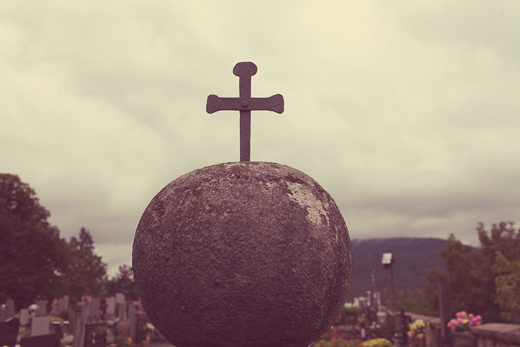 Smart being swallowed by the hills: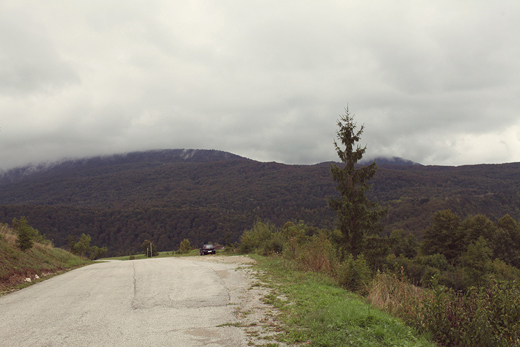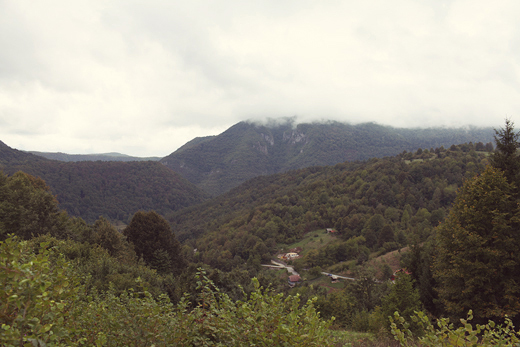 Our official mid-day destination was Turisti?na Kmetija Madroni?, a restaurant and lodge in the Kolpa valley, the sort of wonderful place you only find if you know it's there.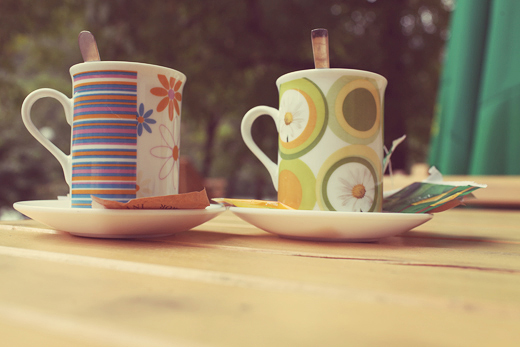 It was around noon and the morning fog had disappeared. We could see and hear the rushing water from the riverbank terrace – late September is considered off-season and we were literally the only people there.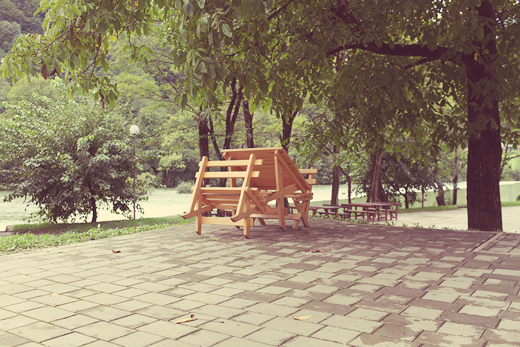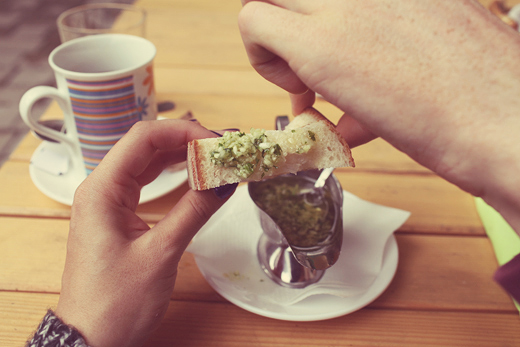 The local specialty – fried trout, as well as Serbian pljeskavica and, not pictured, is another Slovenian delicacy we ordered: walnut brandy.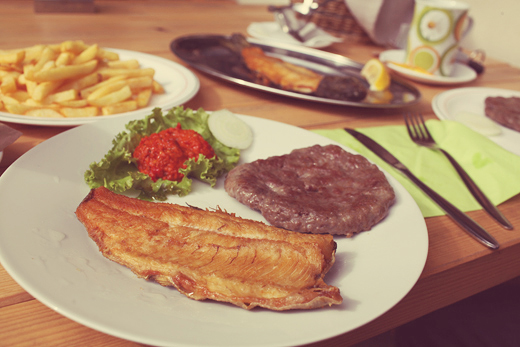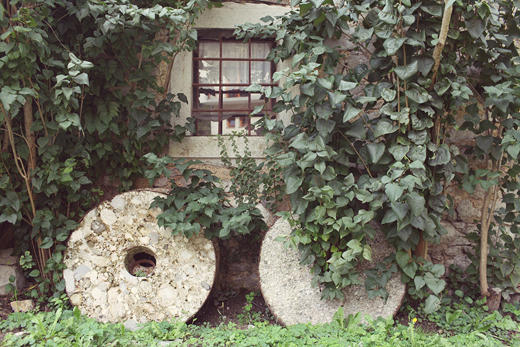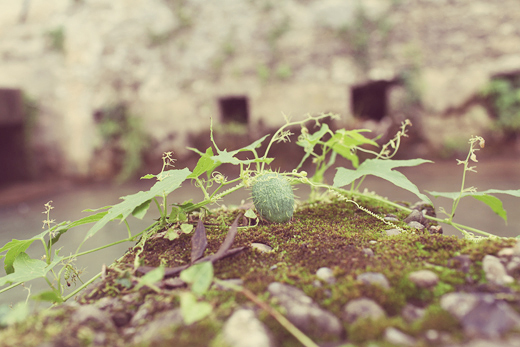 After lunch and a walk along the river, we took a different route back to Ljubljana.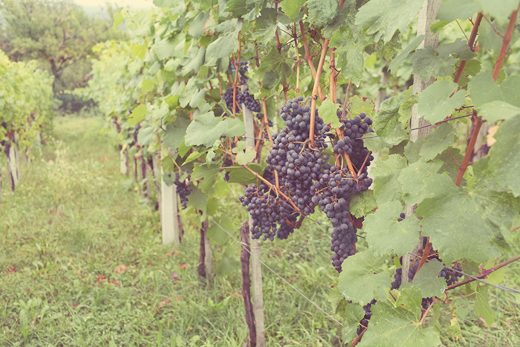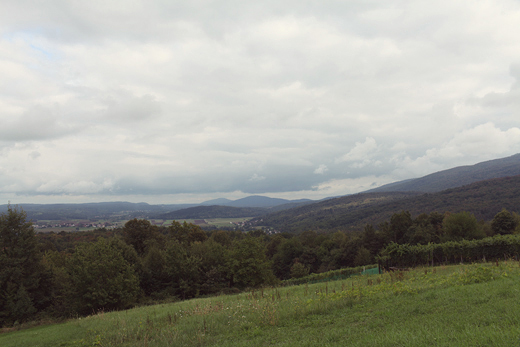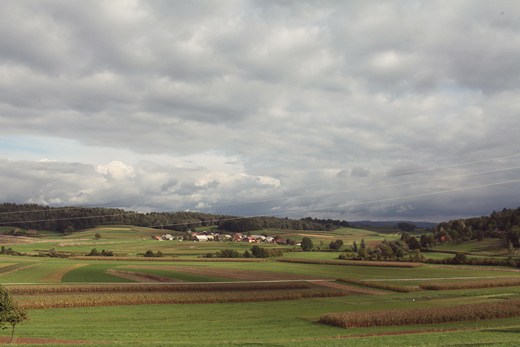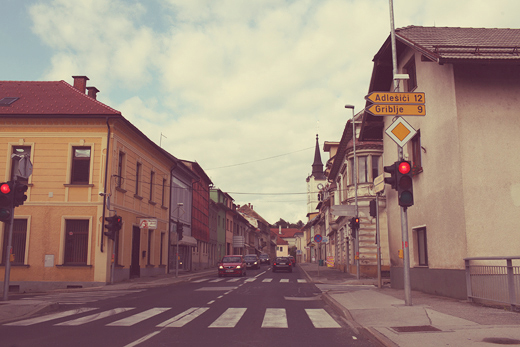 Sheeeeep.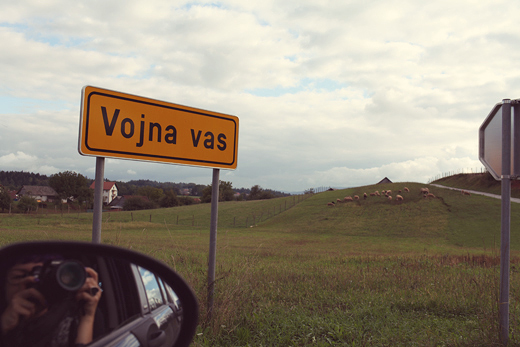 This is probably a hay storage, but it looks like a chapel amidst the fields: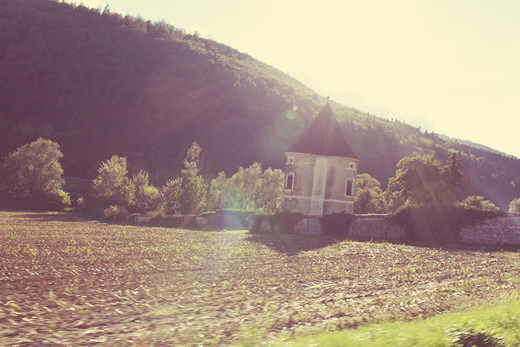 We left Ljubljana around 10AM, and were back around 5PM. Our itinerary, for the curious (click for big):