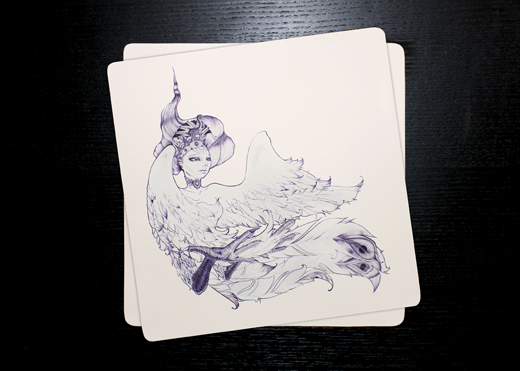 Click the images to see them bigger, or click here for photos of the original drawing.
Alkonost
8.5″ x  8.5″
Archival gicleé on velvety, acid-free, 100% cotton fine art paper
$40
The Alkonost is, according to Russian mythos and folklore, a creature with the body of a bird but the head of a beautiful woman. It makes sounds that are amazingly beautiful, and those who hear these sounds forget everything they know and want nothing more ever again. (Source.)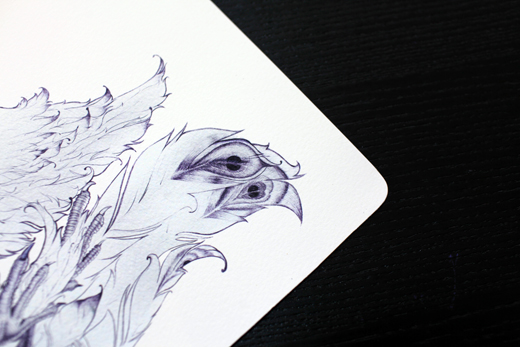 A few weeks ago, you voted for your favorite recent piece of art, to help me decide which print to release next. Alkonost won with flying colors. Now, she's available as an archival giclée, in shades of peach and plum.