I was invited to be part of this amazing, unique project, and if you know awesome kids (or any awesome people, really), you need it, stat.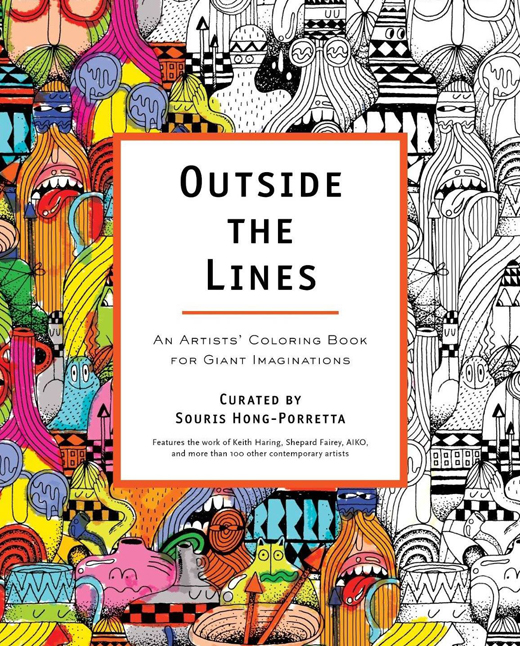 It's been a pleasure watching Outside the Lines come together, and I'm proud to have one of my early Alien Botany drawings included alongside so many fantastic artists. I don't have my copy yet, but here's my friend Verdell's photo of my contribution, from the book launch party: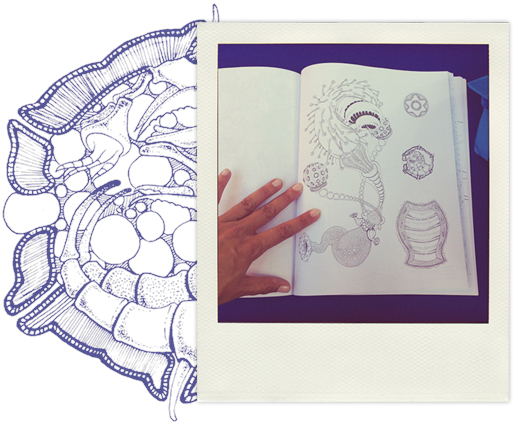 Take a look at the impressive line-up here. More about Outside The Lines: An Artists Coloring Book for Giant Imaginations:
For anyone who loves creativity and contemporary art, or who simply loves the joy of coloring, comes Outside the Lines, a striking collection of illustrations from more than 100 creative masterminds, including animators, cartoonists, fine artists, graphic artists, illustrators, musicians, outsider artists, photographers, street artists, and video game artists. With contributions from Keith Haring, AIKO, Shepard Fairey, Laurie Lipton, Gary Baseman, Exene Cervenka, Keita Takahashi, Jen Corace, Ryan McGinness, and more, Outside the Lines features edgy and imaginative pieces ready for you to add your own special touch.
The launch party was held over the weekend at MOCA and was a huge success. I wasn't able to attend and sign, but these LA Weekly event photos make me feel better. Huge congratulations to Souris and all my colleagues! You can pick up your copy here.
If you're a new reader, TSGTAB is a video travel guide series giving insight into the skyrocketing alternative art, fashion, music, and nightlife culture in Beijing.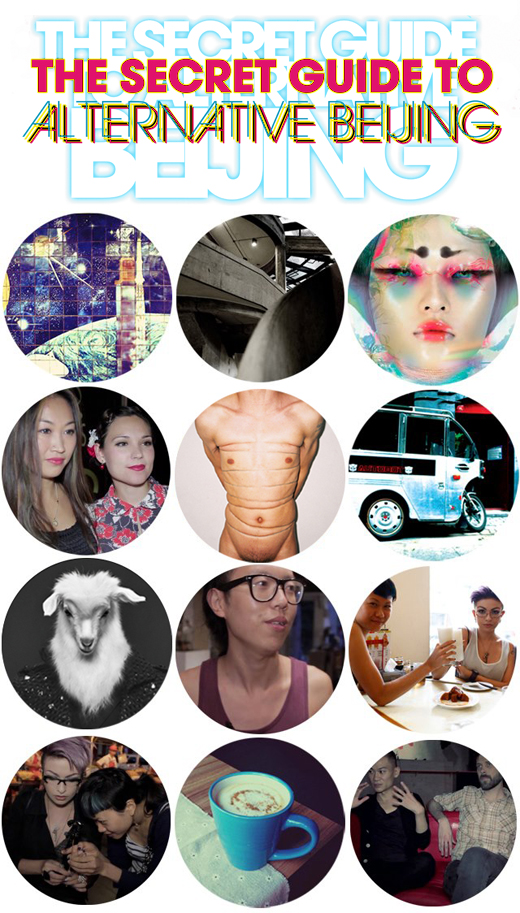 The initial phase of this project was financed through Kickstarter, where we raised money bring a small crew to Beijing for filming and research. It was a tightly-packed, grueling production, but our unique experiences and the resulting content are absolutely worth it. So far, we've released twenty articles and video features combined, and have more where that came from!
We've been editing and writing away and, this month, there are two crunchy-fresh video features so far:
Getting Close to Ren Hang – we got an unprecedented look at one of China's most controversial photographers (and creator of my half-naked dove portraits). WARNING – this video is highly NSFW, so please use your discretion when watching.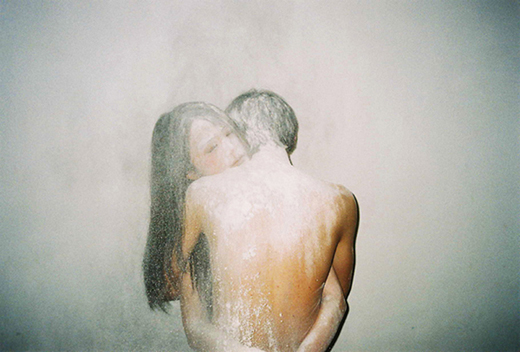 Aloft: Zhang Chi – an interview with the young fashion virtuoso, just posted today!