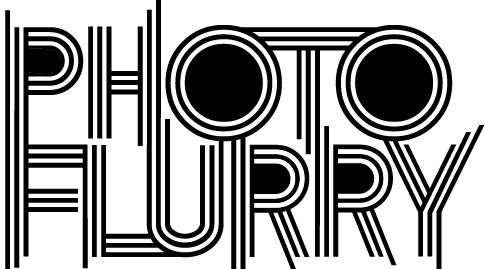 It's been a busy month at Ebb HQ. Technically, I shouldn't even be writing right now, but if I don't dump some of these images and words now, they'll fester.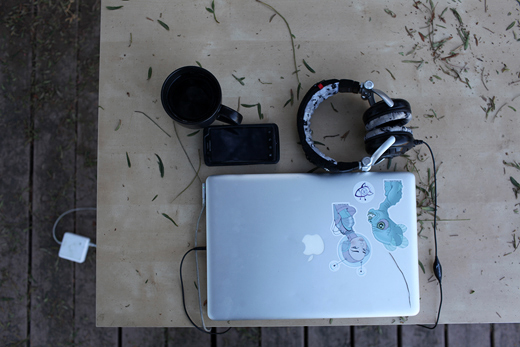 June began with me preparing a presentation about the ghosts of the Moscow Kremlin for an event hosted by Doctor Paul Koudounaris at the Hyperion Tavern here in LA. Initially, I dove into one of my favorite subjects: Russian folklore, but was quickly reminded that it's actually fairly stingy with ghosts, focusing primarily on demons, talking animals, strongmen, and enchanted royalty. Most Russian ghosts turned out to be far more modern.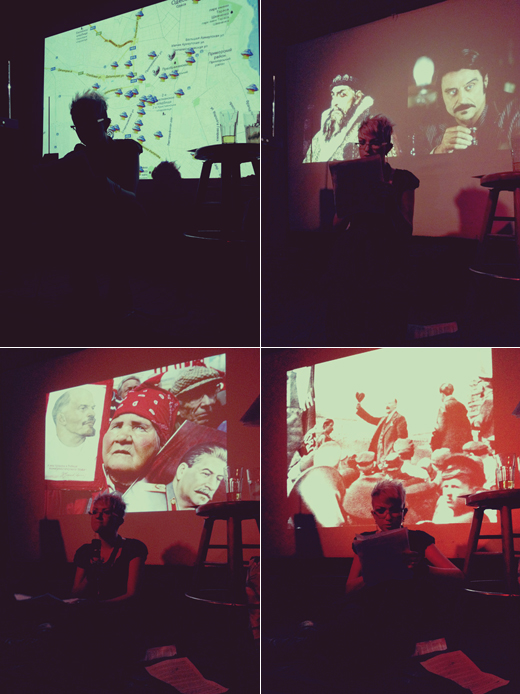 The reading went fairly well and I received lots of good, warm feedback after. If you were one of the unfortunate many who couldn't make it inside, I'm sorry – if it's any consolation, there might be a demon night at a larger venue when Paul returns from his travels abroad, and I'll have more stories from the Motherland to tell.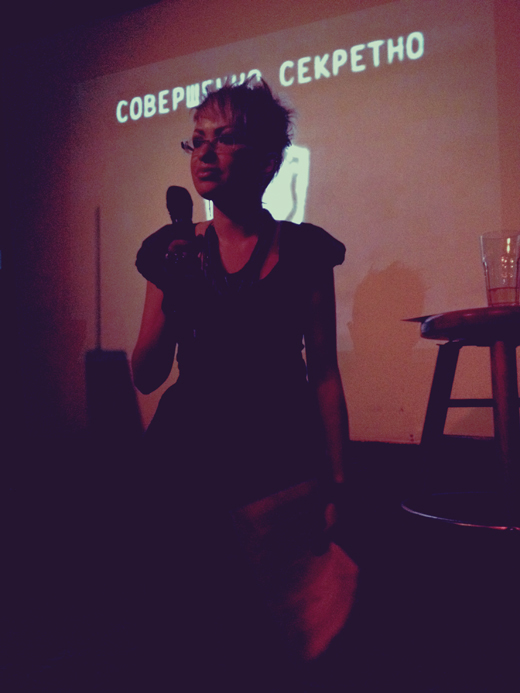 Sometimes I do make up. A couple of weeks ago I worked on a shoot for Aussie model/rapper Iggy Azalea's new album.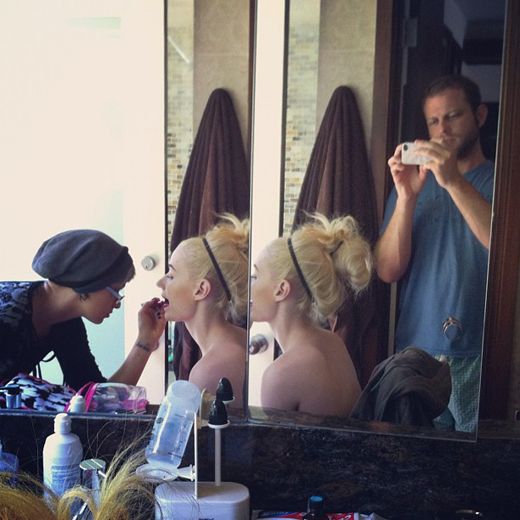 This was an underwater shoot conducted by super art team, Kozyndan, so I had to employ extra-special trickery to make sure Iggy stayed flawless for the two+ hours she spend under water. Here is the final result: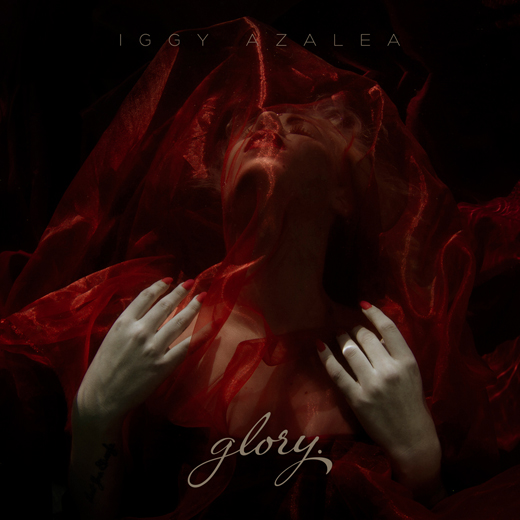 One of the unused images, so you could see what the make up actually looked like.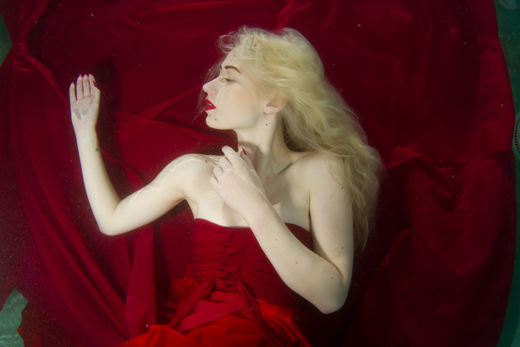 Behind the scenes: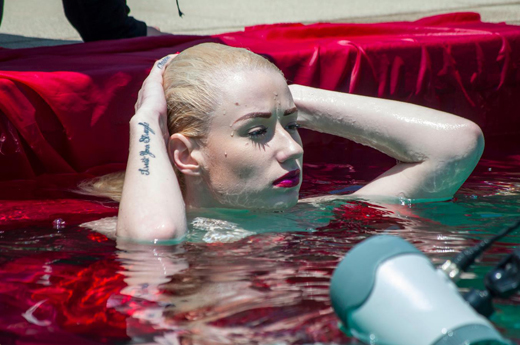 Lipstick touch-up on set: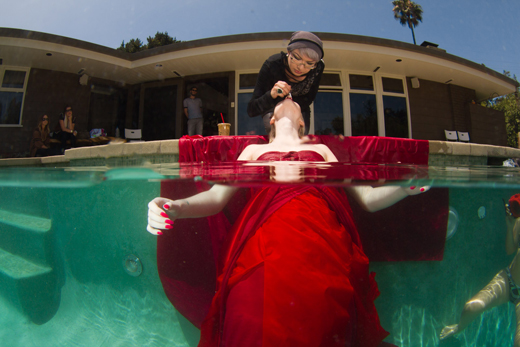 I had the pleasure of working with Kozyndan a few weeks prior, that time in model capacity: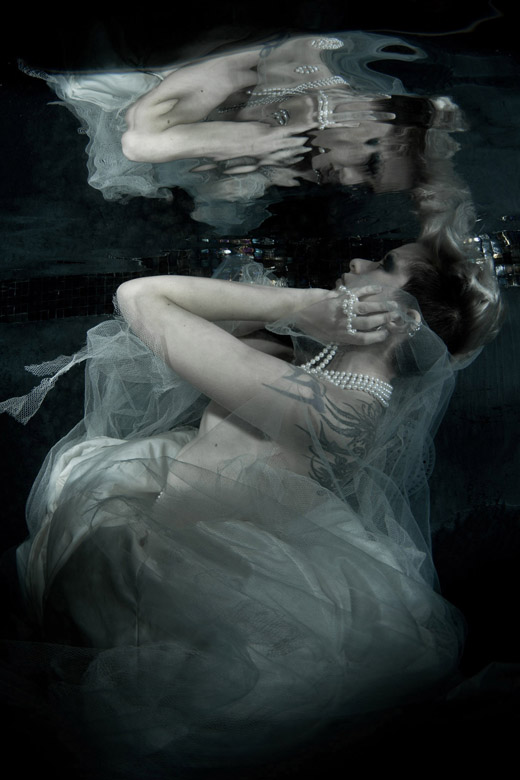 I've been a diligent shipping bee – hand-packing all your orders myself any time the rest of my schedule allows for it.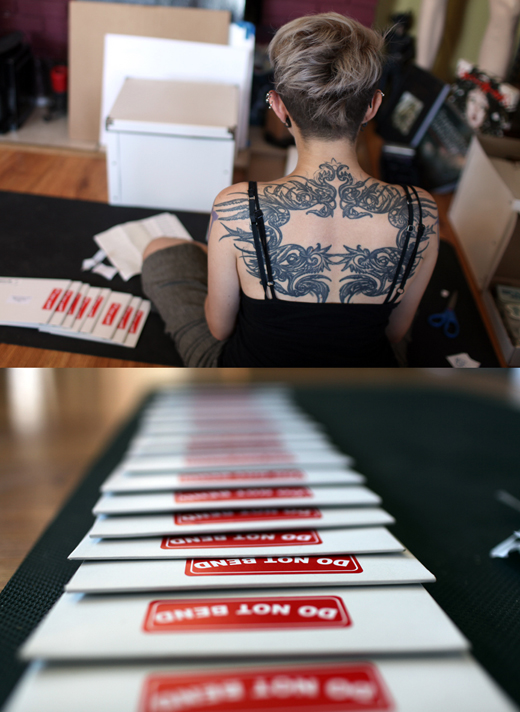 Some of the originals are turning out more difficult to part with than I thought, but I'm taking this as a lesson in letting go and reminding myself that I'm doing this to make room for new work.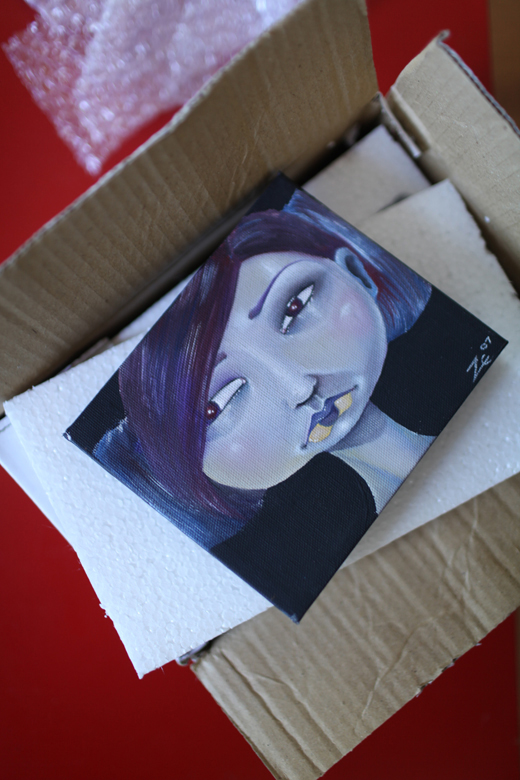 The Baroness, Don't Breathe on Me, the last Cloud Inspector print, one of the three remaining Stratosphere Messengers and the original Snake Charmer have all found new homes. I wish them well and invite you to check out my epic Renewal art sale.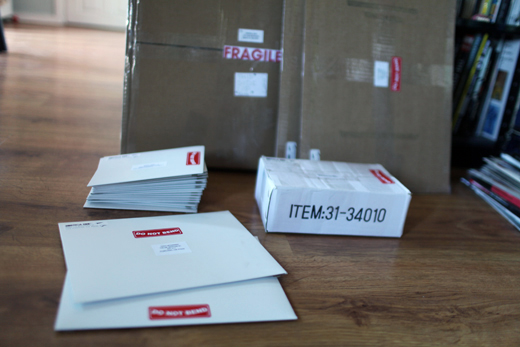 I shot this spread, featuring pretty Kacy, whom you may recall from this enormous photo post, for Bisous Mag: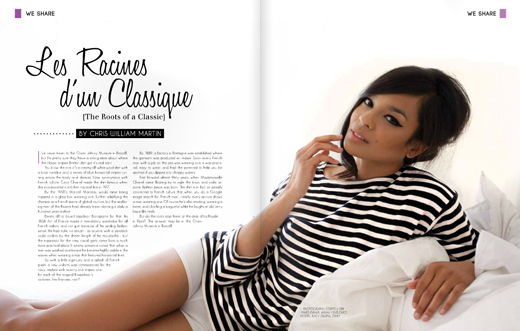 The sky was a gorgeous fresh bruise over the weekend.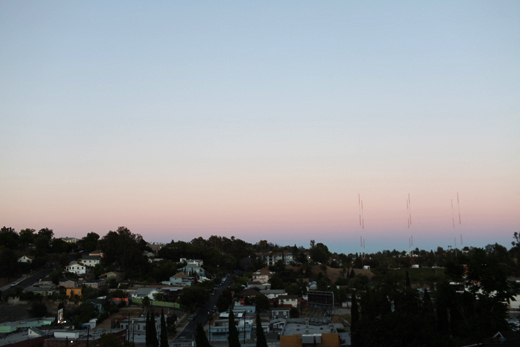 This is what it looks like when I lie down on our patio: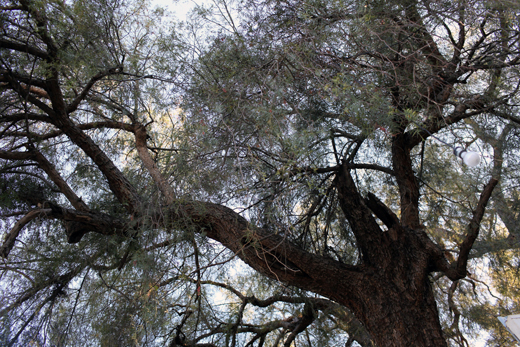 In a decidedly Blue Velvet moment, we discovered a deer leg while walking Micron.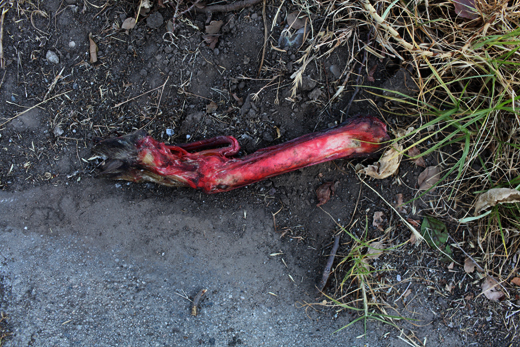 I visited IMATS, making off with Urban Decay's "Naked" palette and eye primer, as well as some footage for mine and Shien's upcoming Beijing project. More on that very soon!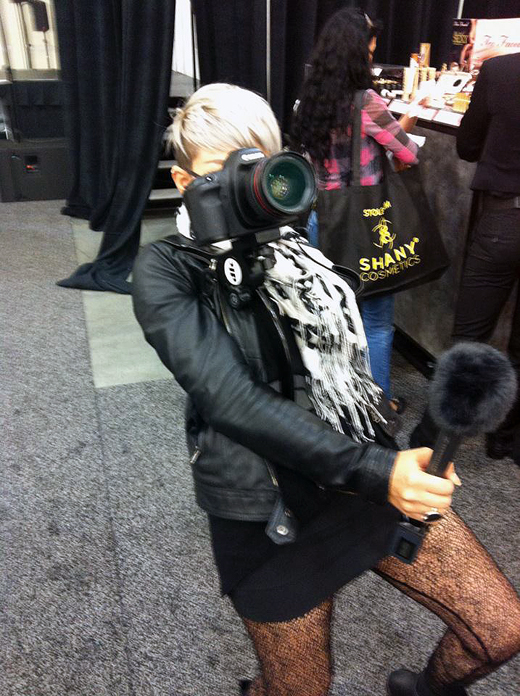 The Sugarpill counter presented some challenges.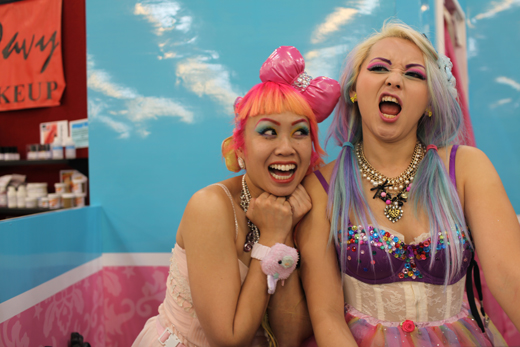 There is much more, but I must run. Before I zoom off, I want to share these photos from behind the scenes of a photo shoot with Turkish photographer, Deniz Uzunoglu, that Clint Catalyst and I posed for two weeks ago.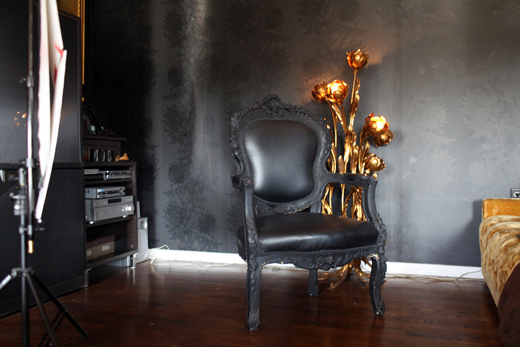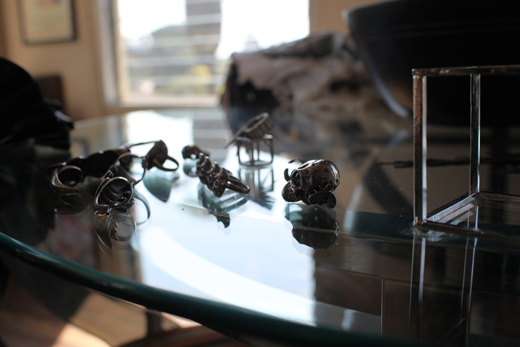 Bling and Mother of London aplenty.
Having received the finals, it's taking all my might not to post them, but I have to wait. Grff.
Beating Clint's face before his close-up.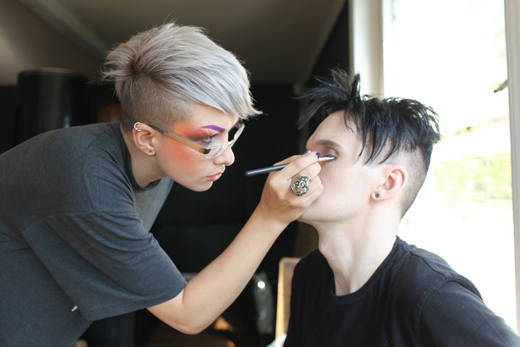 I leave you with Bosch, the primordial terror.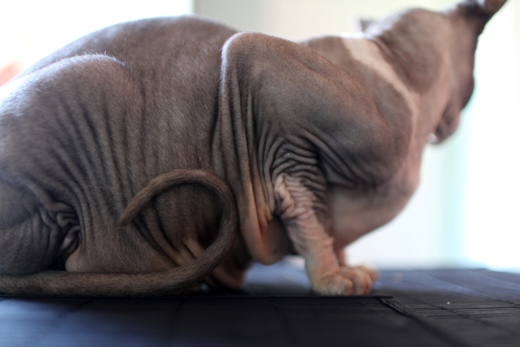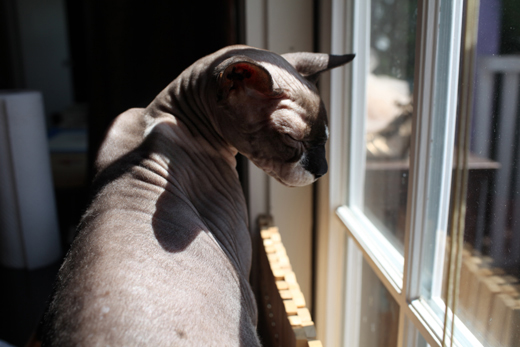 And this, because I'm on Instagram now and micro image-blogging is all I seem to have time for for the present moment. Until next time!