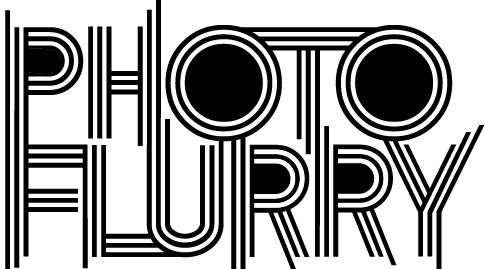 Today is my mom's birthday. Yep, our birthdays are less than a week apart! This is my mom, pictured here with a wild beast: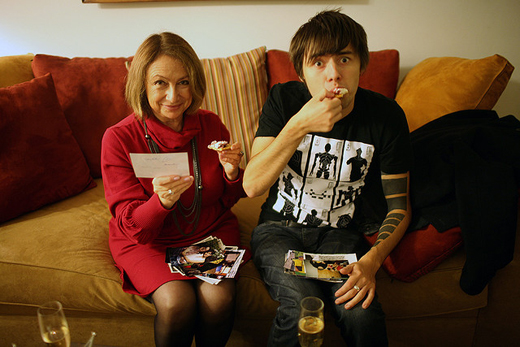 I love this picture. Happy birthday, Mothra! Enjoy cavorting in Laguna Beach!
Coincidentally, when I walked over to the post office today to ship art prints, there was a package from the Czech Republic waiting for me. O double-glorious day! Ales' mom has been back from India for over a month now, and she brought back STUFF. As I tore through the envelope with teeth and nails, I discovered a plethora of goodies, some of them wrapped in colorful cloth bags.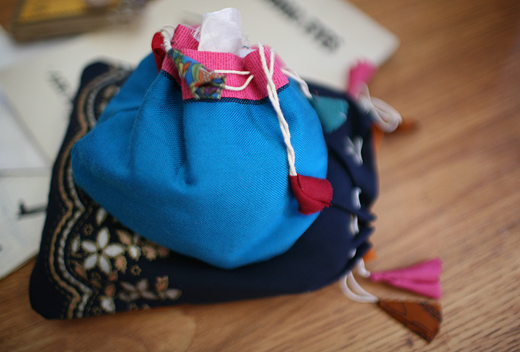 Inside: a pair of black and purple felt bunnies, many bottles of Indian supplements, recycled paper notepads, incredible sandalwood incense, which I've been burning for the past two hours…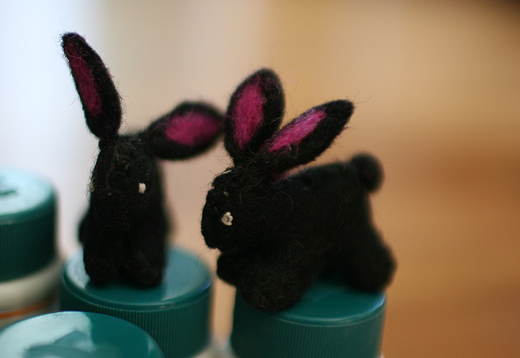 …A tiny brass Buddha figurine wrapped up with a quartz skull…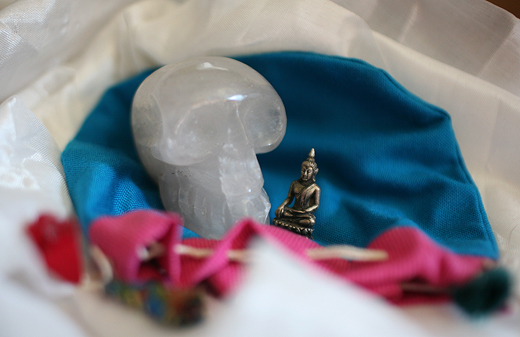 …A delicate distressed white scarf and a lush black one. And cards! And everything smells like an Indian temple!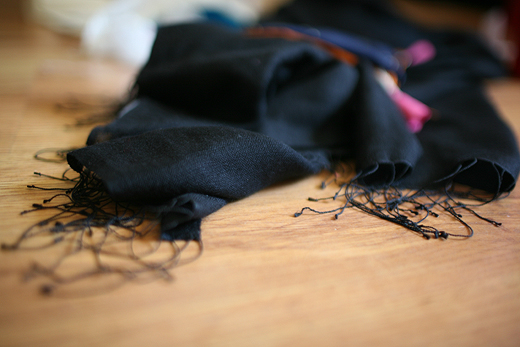 What a kind and considerate lady, showering me with treasure despite having only met me via Skype.