Current status: bloomers and a mermaid tank top, cup of chilled black tea in hand, a sleeping Micron at my feet. A quiet "Ahhh" can be heard wafting through our new home, as things begin to glide into place. With some good advice from friends and readers, we've slowly began to build up our arsenal of spices, teas and cookware. There is plenty of settling and exploring in to be done, but we're well on our way, with a superb apartment and Gašper finishing his first week at work. I've been waiting for the right time to write about the past couple of weeks, simultaneously relishing the interlude. Do get comfortable, it's gonna be a long one.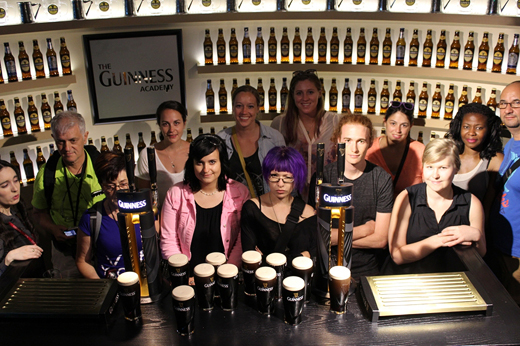 G and I, having learned how to pour a perfect pint at the Guinness Storehouse. Click for big.
You and I left off with my going-away shindig in LA. NYC was a hot, jam-packed few days of cafes, exploring the Natural History Museum and Central Park (photos of this in the pipeline), plus a few short visits with friends.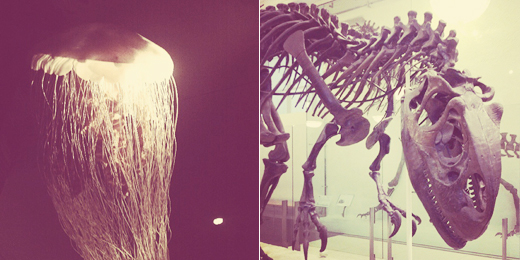 We slept in Secret Guide producer Daniel's Manhattan apartment, had morning udon with Travis, and drank evening whiskey with Molly and Fred. I'd missed the place.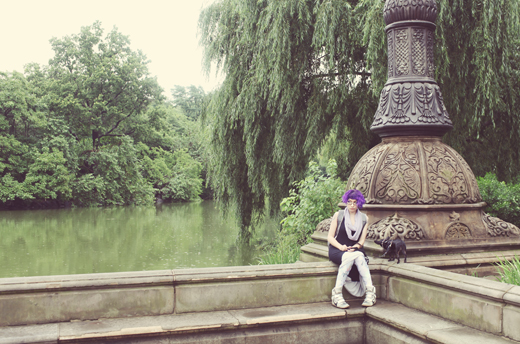 And then Gašper and I were off to Ireland without much incident, unless you count my having to check a spiked ring into luggage, because it was too sharp to fly in-cabin with me.


We landed in Dublin on the fourth of July. A man on stilts dressed as Uncle Sam greeted us at the arrivals terminal – all stars and stripes, top hat and aviator shades. There was a band playing, too – not half bad, at that. I'd call it surreal, but it was as uncanny as everything about this adventure has been thus far and made as much sense as the rest of it. An ambitious cabby led us to his taxi, we picked up a safe and sound Micron at Lissenhall and were on our way to a private room at Isaac's Hostel, where we spent a week searching for apartments, setting up a bank account, drinking all the Guinness and getting acquainted with the city. My one regret is not making use of the free sauna Isaac's offered. Pro tip for Ireland travelers looking to save some cash – I've stayed in a number of European hostels over my years of travel, this is by far the best of all of them.
Apartment-hunting was fun with a minuscule amount of time, certain hard requirements and limited internet access. We used Daft.ie which is the number one housing directory around here, made six viewing appointments, but only ended up at two, one of which was so abysmal we were out of there before the ruddy, sweaty, rumpled agent was finished with the tour, and the second landed us our place.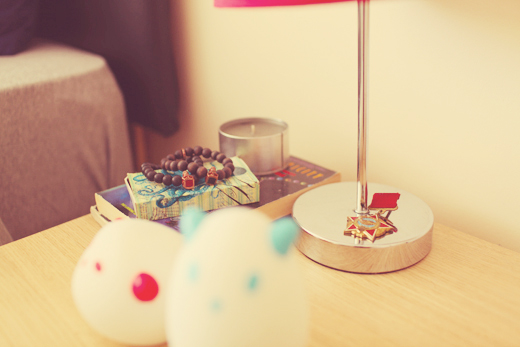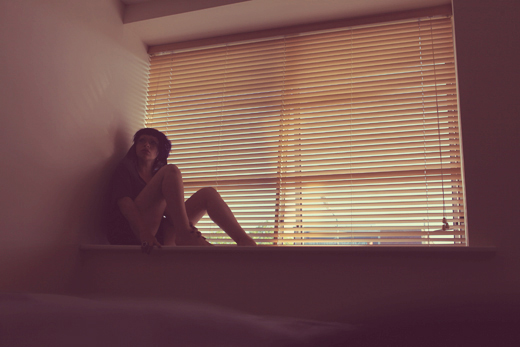 But the second apartment we viewed is not where we actually ended up. Well-prepared with our reference letters, proofs of bank account and G's employment all printed up, we were just about to sign on the dotted line for a close-but-not-quite-perfect apartment when I mentioned to the real estate agent it was big windows we sought above all. She lit up and said she has something better, and was she ever right.
A large, furnished two bedroom with floor-to-ceiling living room windows within a 10-minute walk from Phoenix Park and the Irish Museum of Modern Art on the same block, visible from the windows. Yup. The official Daft.ie listing photos:

We immediately canceled the rest of our viewing appointments and that was that. The miraculous bonus: after moving in we discovered that, in addition to everything else this place is a three-minute walk from Gašper's job. And there you have it. Right now things are pretty bare bones, as we have to wait for our bank card to arrive before getting various housewares, but just over a week a week in, plus couple of trips to my dearly beloved Muji (holy shit, Dublin has Muji, my minimalist, anti-brand mecca!) and an IKEA sojourn later, it's starting to become home.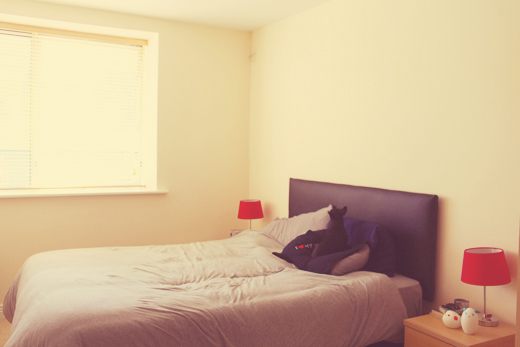 Grey Muji bedding. We also got charcoal Muji towels and bathrobes, all the best and softest. And! Muji silverware. Unf.
There is So. Much Light. And there are trees outside the windows. And though this busy intersection is just about the opposite of my quiet NorCal hideaway, it feels just right.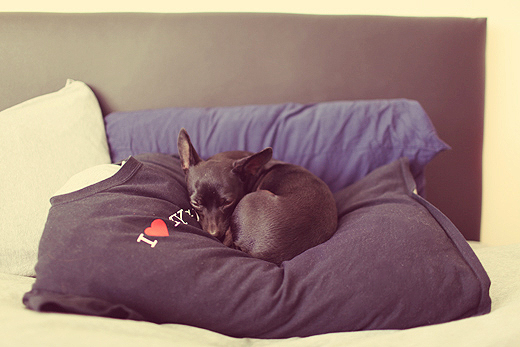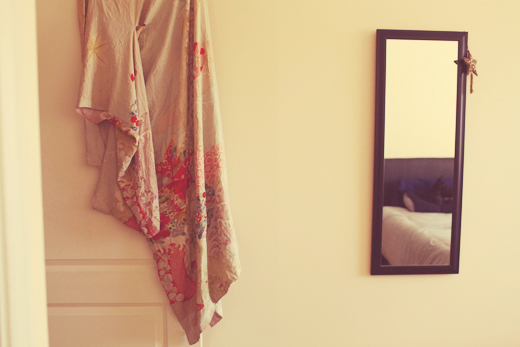 We have yet to set up the studio/work room, but the place is coming along. Stylistically, we're keeping it very, very simple and mostly sticking to a mix of neutral colors + minimaliciousness + natural fibers.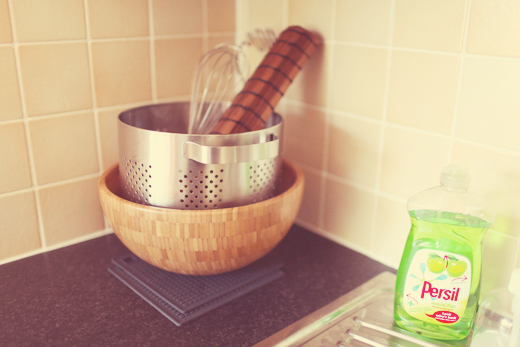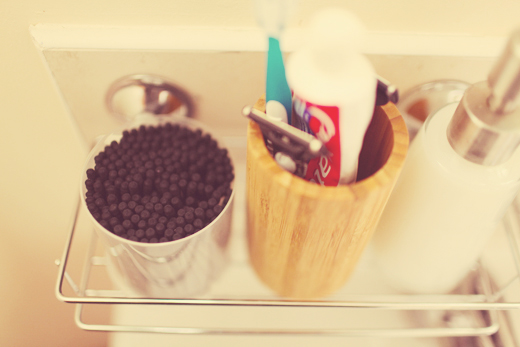 <3 Black cotton swabs, Muji.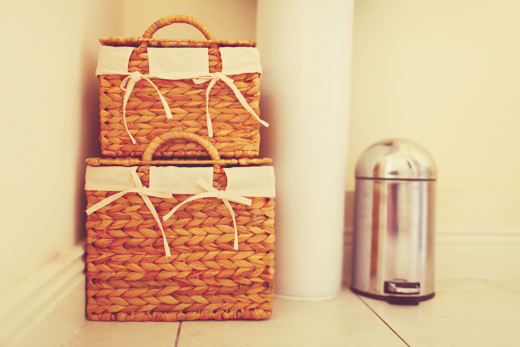 Neutral colors aside from the awesome orange Nerf guns we picked up last week, that is.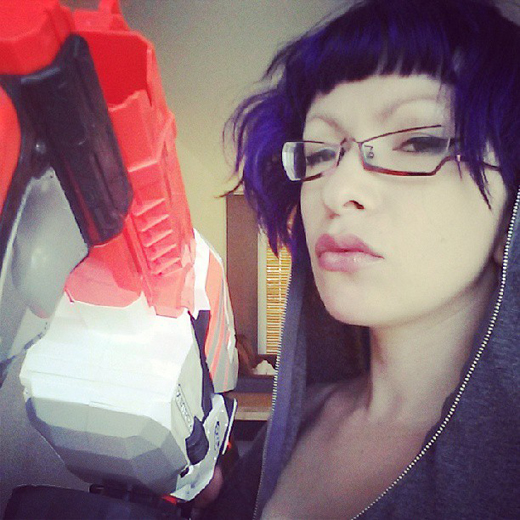 And that's all, for now. I'm getting back to The Secret Guide, my personal work and a few genuinely exciting tattoo commissions, and should be offering brand new prints in the shop soon. Also: the unveiling of a new collaboration is coming, and it involves… Hair.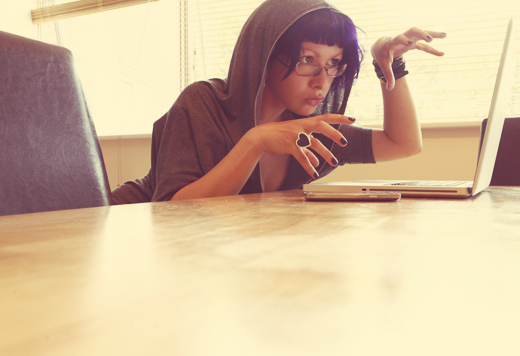 Meanwhile, I invite you to ask about any relocation details I haven't included in my Operation I posts in the comments here, or via email. For dessert, a collage from the past week or so, clickable for embiggening.