G and I had a lot of fun last night, checking out the unveiling of a new addition to The Interval salon – Otto, the chalkboard drawing robot.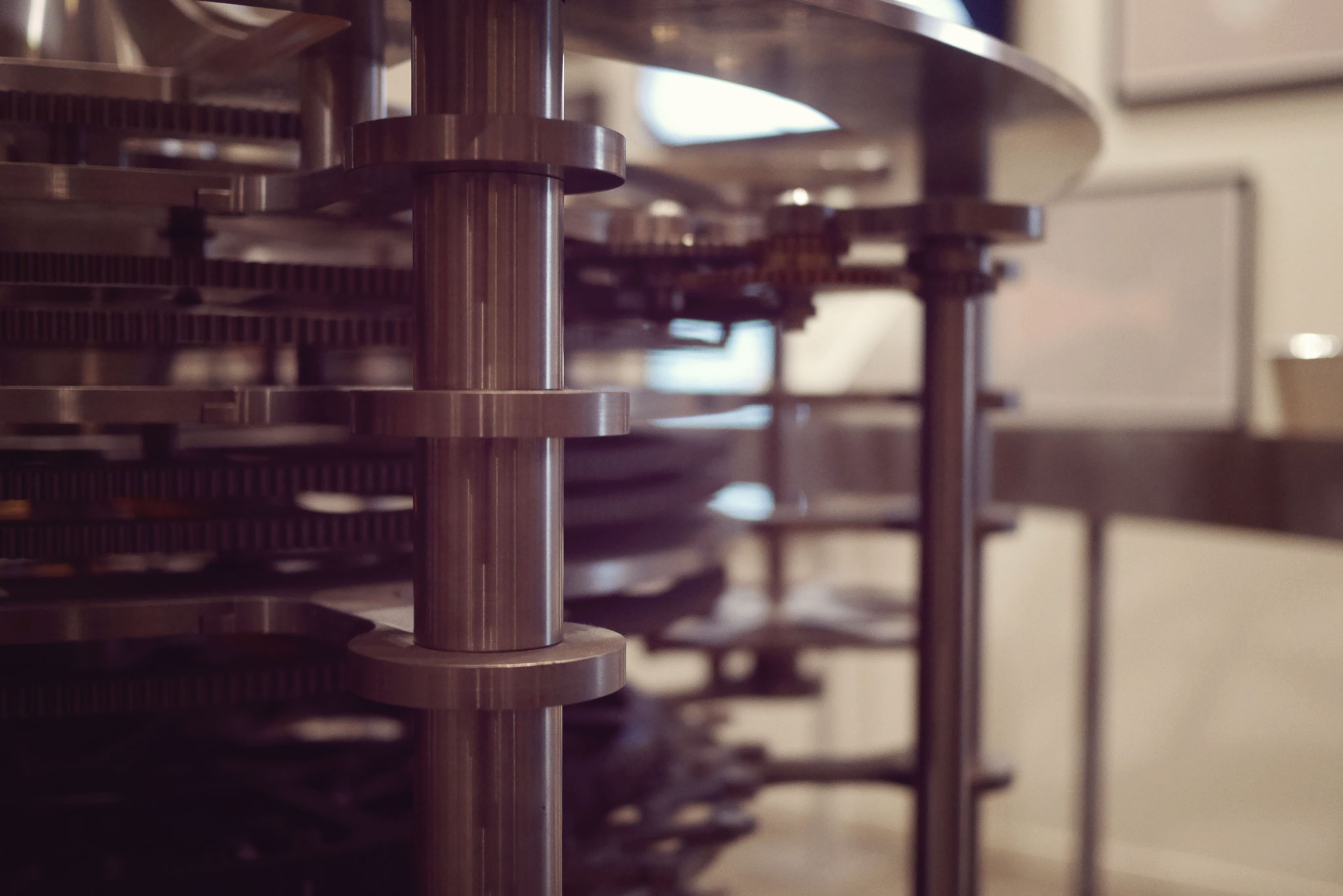 The Interval is one of the recent projects by the folks at The Long Now – the remarkable organization of innovators and preservation enthusiasts responsible for The Rosetta Project, Clock of the Long Now and The Long Bet Project, among others.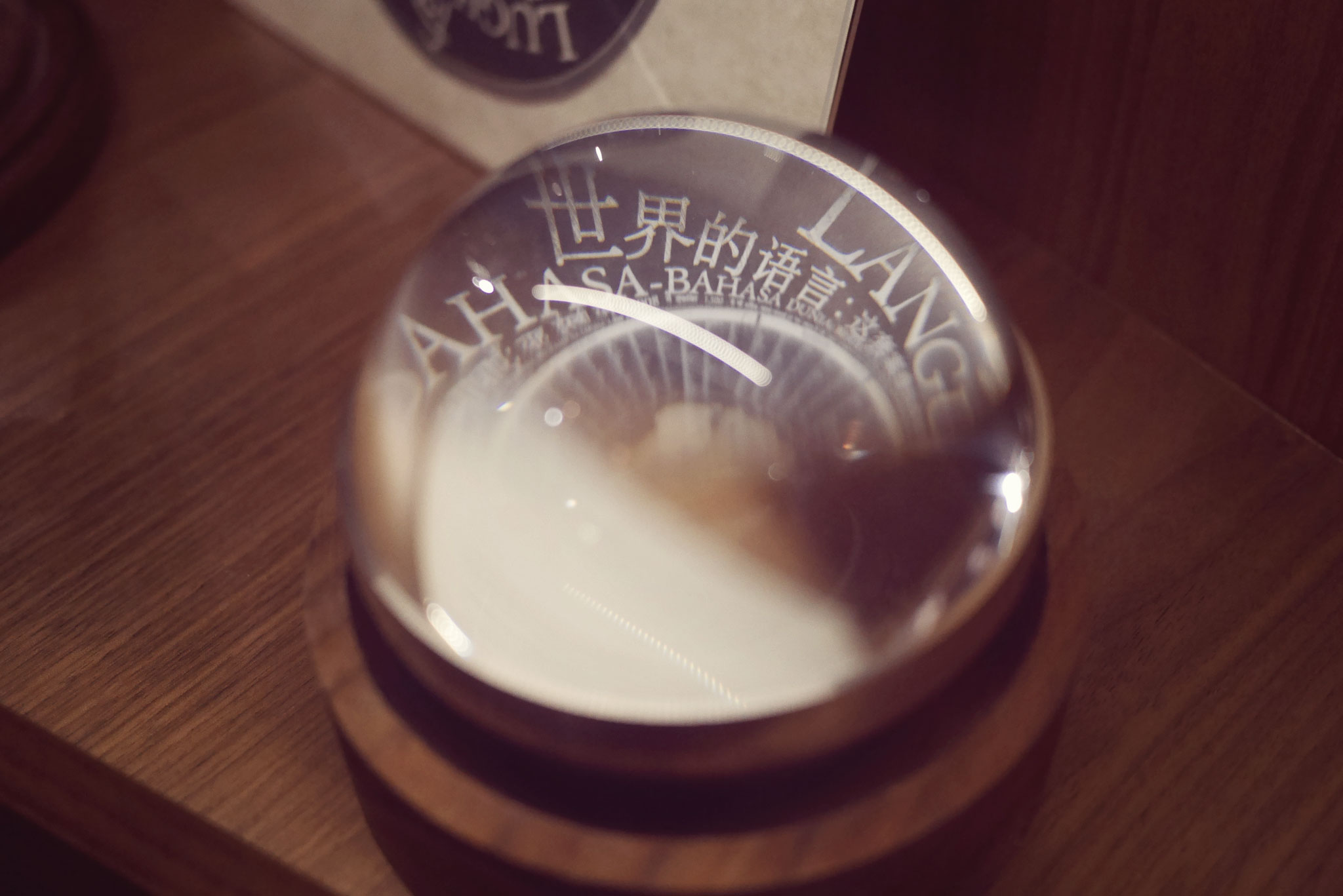 The Long Now Foundation's aim is to cultivate slower, long-term thinking and The Interval is its bar/cafe/library/social space designed to help visitors do just that.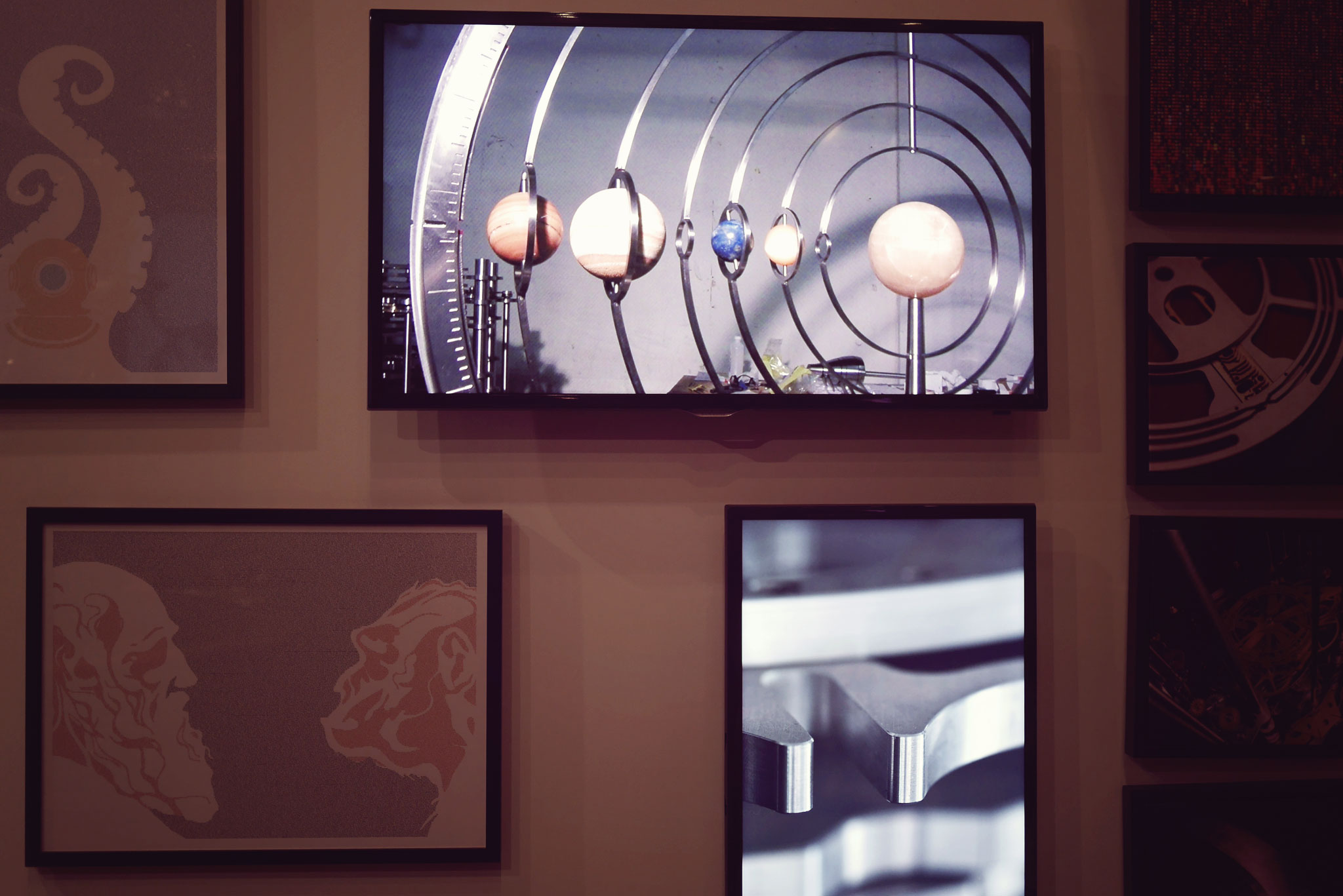 With a warm interior, ceiling-tall bookshelves, glowing screens and all manner of eye candy on display, not to mention the time-inspired cocktail menu, this space encourages guests to slow down and enjoy every bit of the experience.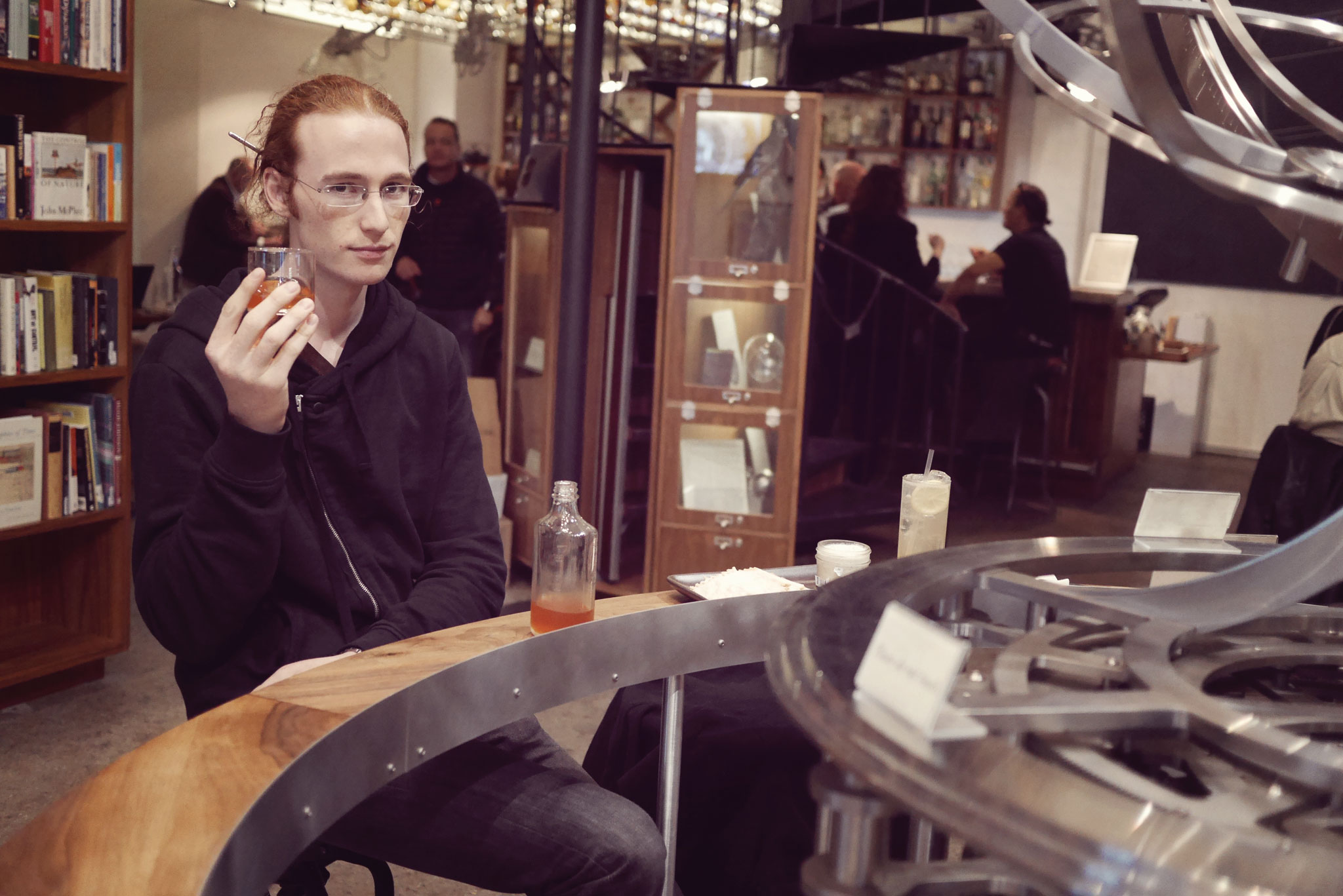 The sparse seat placement itself promotes conversation, whether you mingle around or choose a perch at the circular counter, bar-side, or at the long, banquet-style Chime Generator table.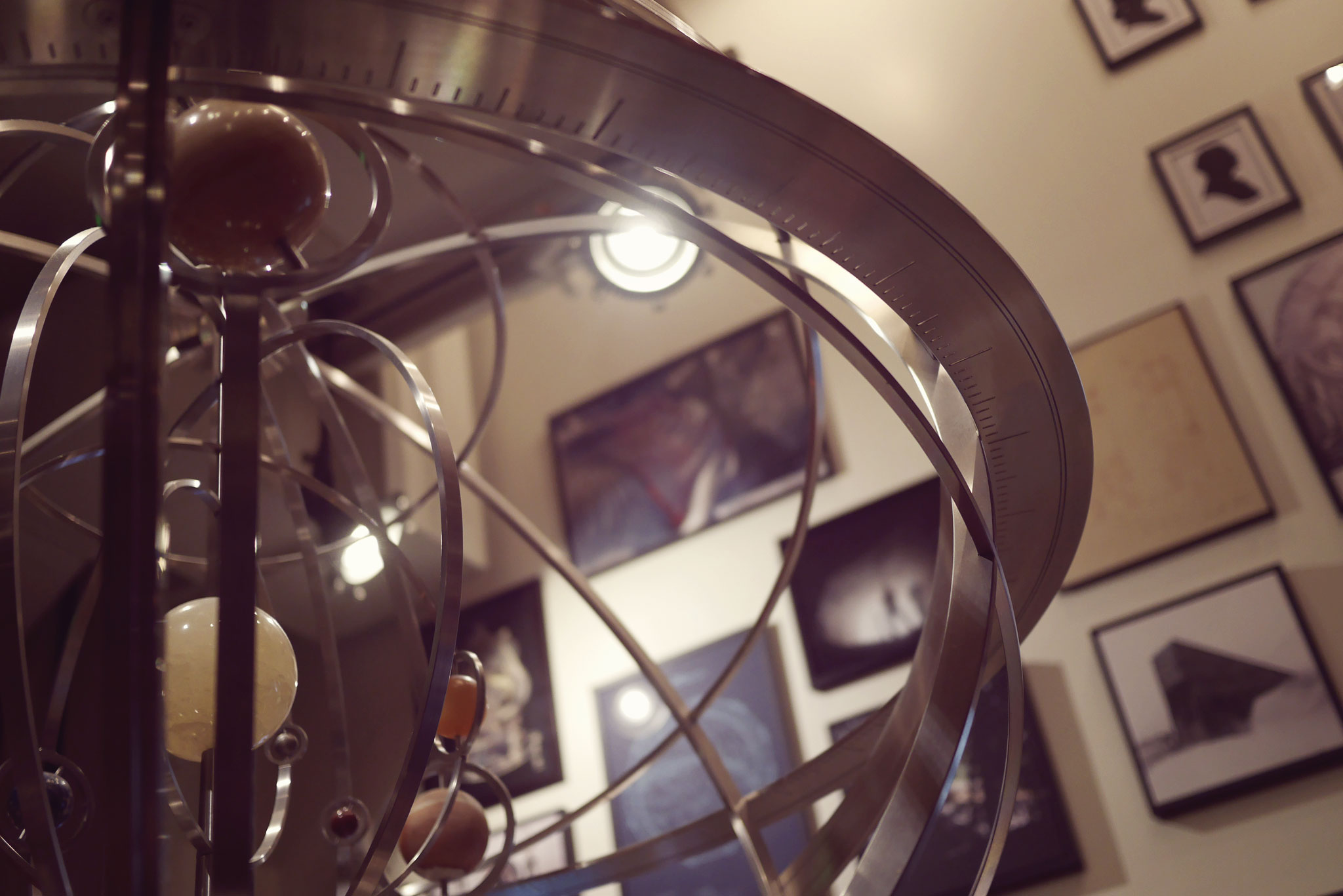 As for conversation starters, how about an Orrery Prototype For The 10,000 Year Clock or a pair of extinct passenger pigeons, on loan from Royal Ontario Museum?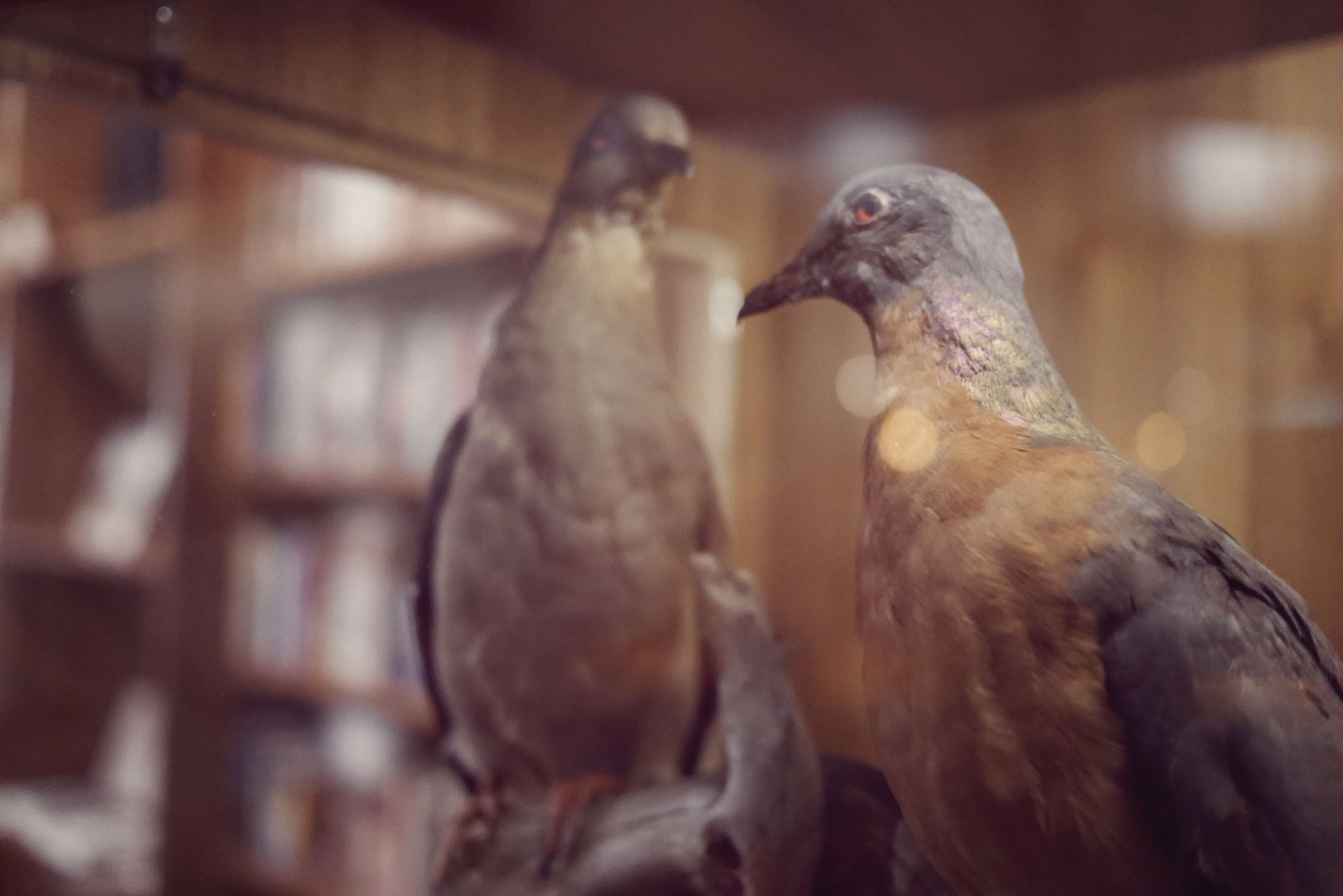 Revive & Restore is an initiative within The Long Now Foundation with the objective of "deep ecological enrichment through extinct species revival", that's sequencing the genomes of these specimens to provide the foundation for future flocks.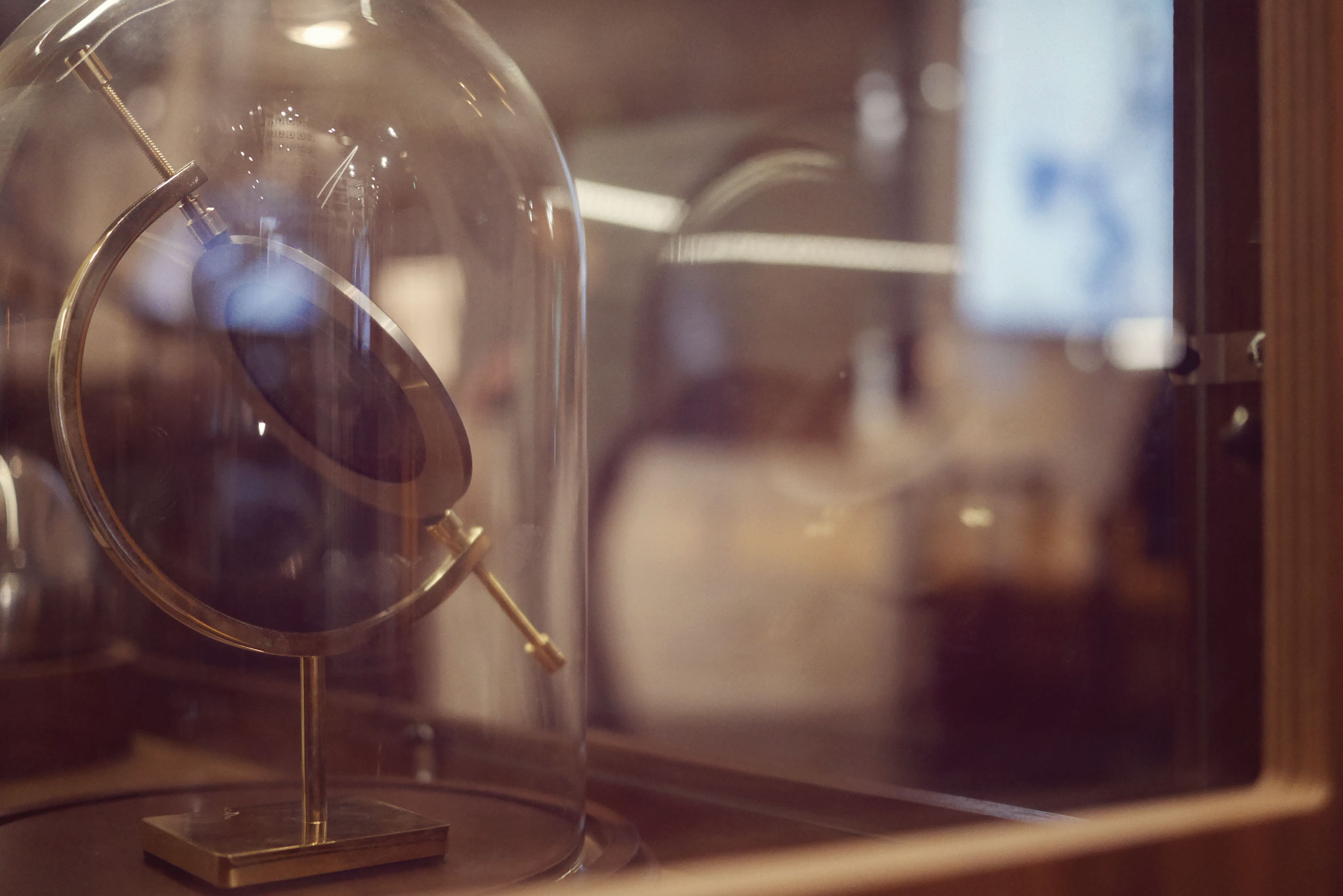 Back to Otto. Created by Jürg Lehni, Otto is the most recent in a series of the Swiss artist's drawing machines. Functioning as a graphic output for computers via custom software, Otto will be a permanent fixture at the salon and serve a multitude of TBA uses, serving up robot-specific drawings rather than merely replicating human art.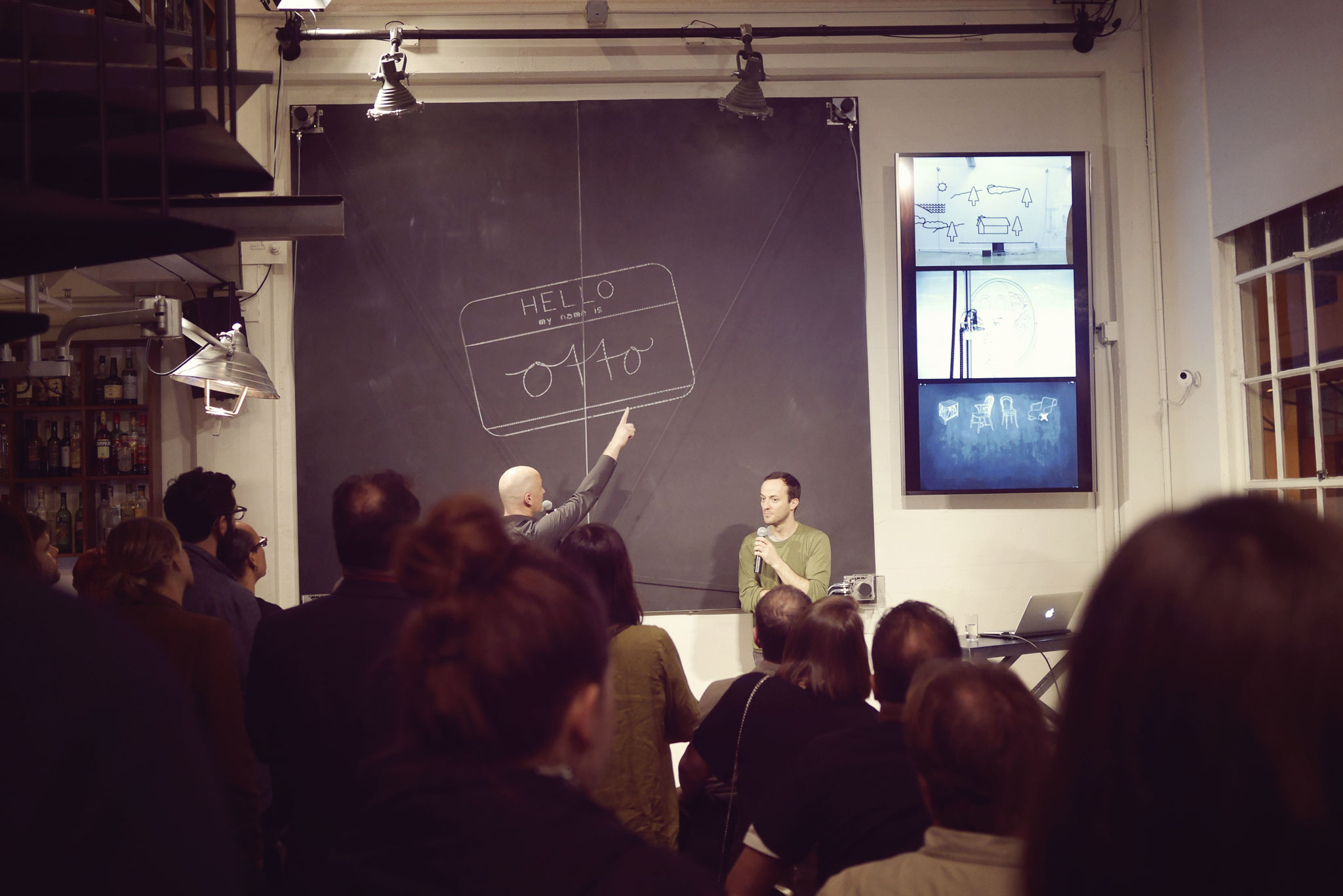 Consisting of four motors, belts and a chalk-holder, this machine can capture details with impressive speed and accuracy, though erasing is left to humans. During the unveiling, Otto opened the demonstration with an introduction, then moved on to more complex drawings, like the Wow! signal and a part of the Pioneer plaque.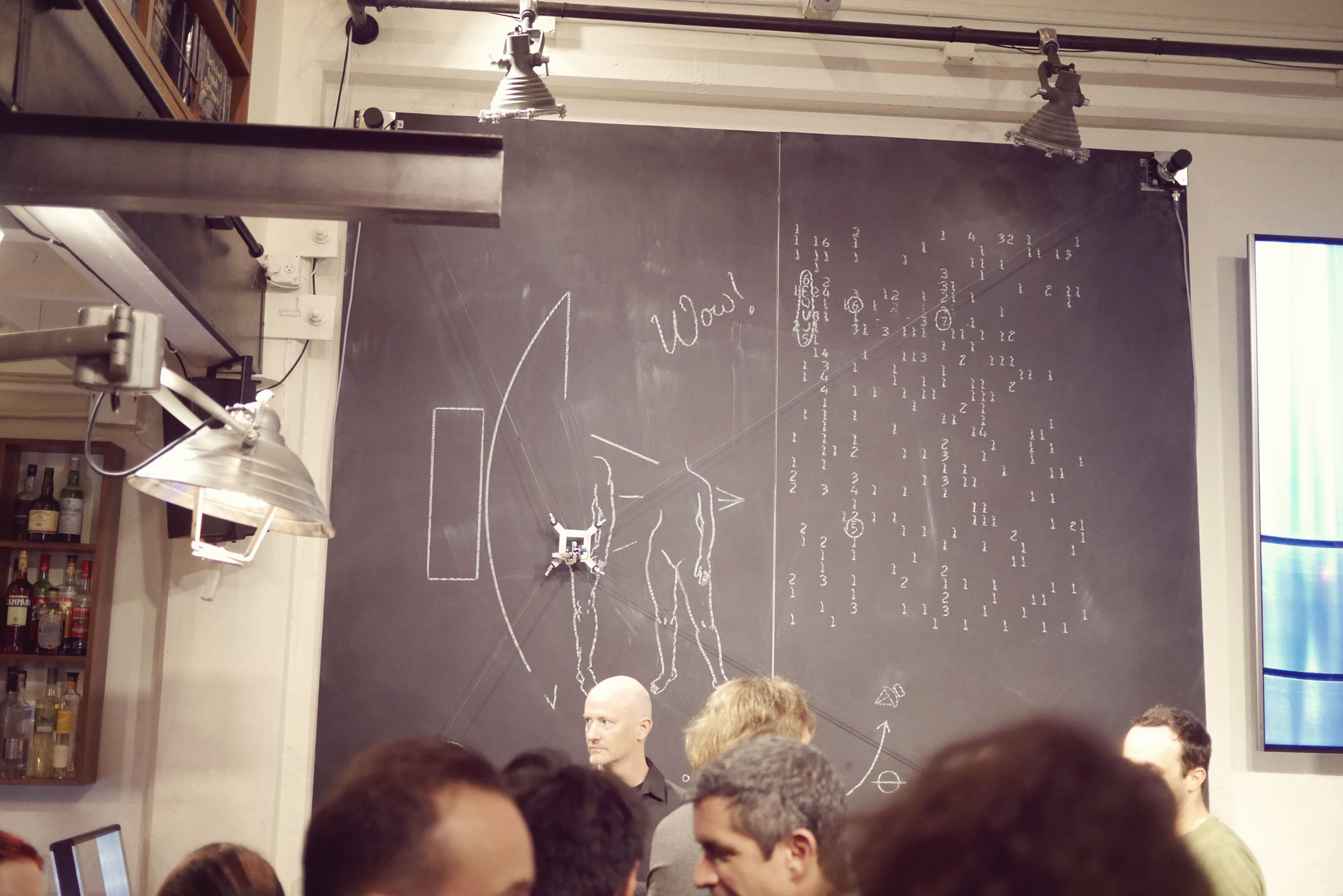 Because Otto does not draw left to right, as we might expect from a standard printer, watching the drawing process is part of the experience, too. Otto's strokes create a sequence of partial images, giving artists the option to create custom viewing experiences.
The result of nine months' worth of work, Otto took longer to perfect than any of its predecessors. Par for the course for a Long Now project, though whether it will run for ten thousand years remains to be seen.
Until the Future,