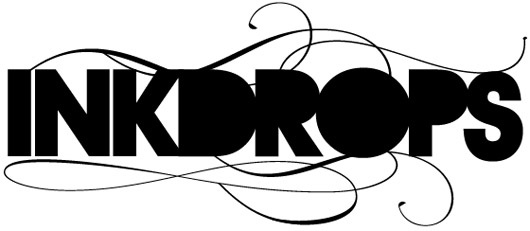 Here is a first look at Dendrophylax Lindenii – my lil' 8×8″ violet graphite piece for Travis Louie's "Zombie" group show, opening on May 25th at NYCs Last Rites gallery.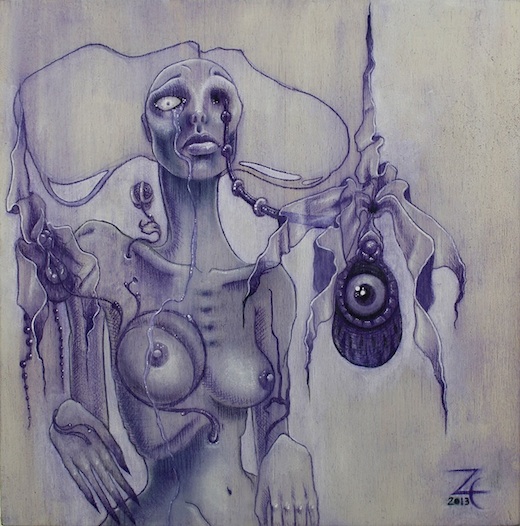 Click the image to see it bigger.
Having just finished an Aeon Flux tribute diptych for Gag Me With a Toon 5, I'd been on an Egon Schiele (one of Peter Chung's bigger influences) kick. Those of you familiar with his work probably recognize the hint at the pose from one of Schiele's drawings of Mime Van Osen. This one: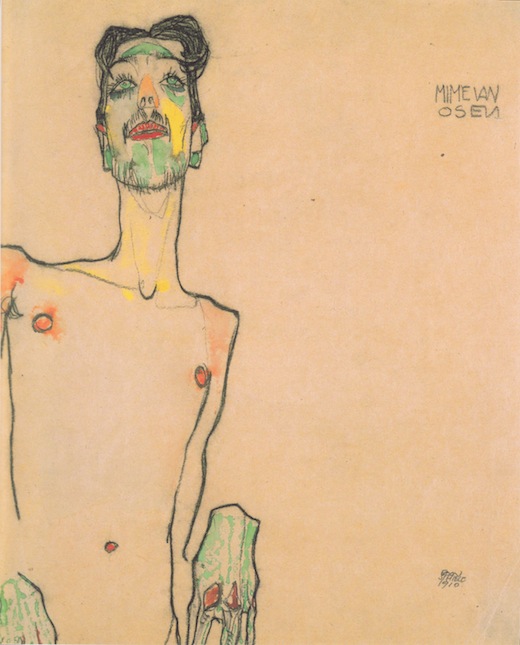 I've always loved how odd and disjointed and shambly these portraits looked, and they immediately came to mind when Travis told me about the show's theme. I also dig the sketchy quality, which I decided to keep for my piece, as well.
And what exactly is a Dendrophylax Lindenii? It's the Latin name for a flower called the Ghost Orchid. Since starting my Alien Botany series, I've become infatuated with orchids – it was only fitting to include them here.