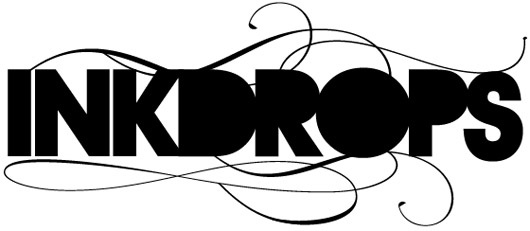 In November, I was part of the Skulls exhibit at Kat Von D's Wonderland gallery. Close to one hundred artists reinterpreted acrylic skulls we received in the mail. Mine is inspired by Russian lacquer art, my Alien Botany research and gilded grills everywhere.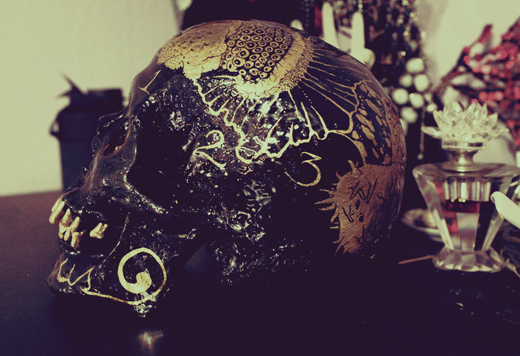 After painting one of my specimen in gold leaf paint on the skull, I collaborated with graffiti artist Seraphix on the script (thanks, Antoni!). A bunch of pictures were taken before I sent the finished skull off to Wonderland, but I haven't had the chance to go through them until now. Some were taken in artificial light and some in sunlight, to give you as much of an accurate idea of how this piece looks as possible.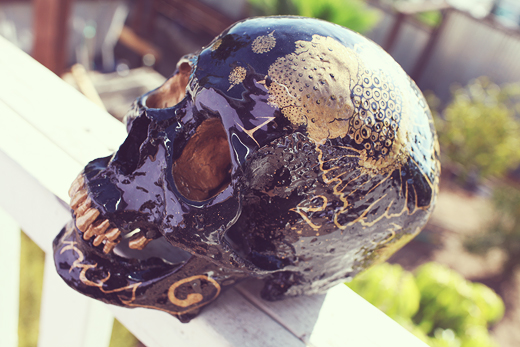 This is probably the glossiest thing I've ever made, and thus a massive pain to photograph, but between the two sets, I think you'll get the gist. A few photos of the show reception follow, too – enjoy!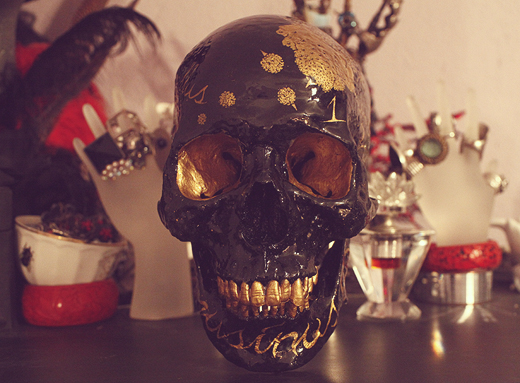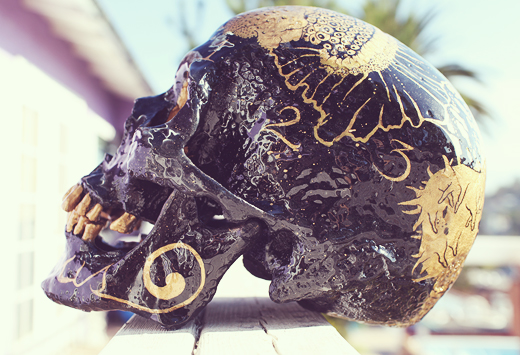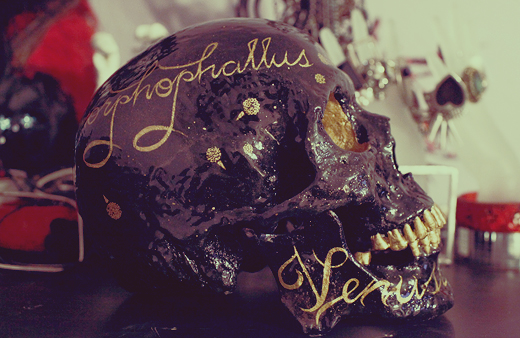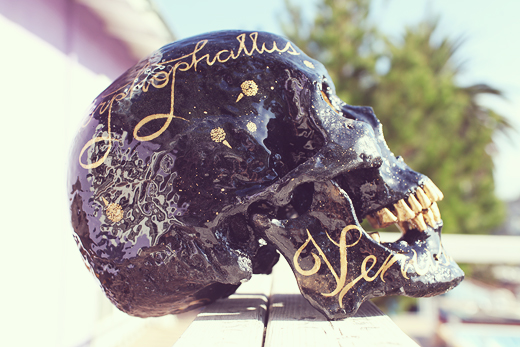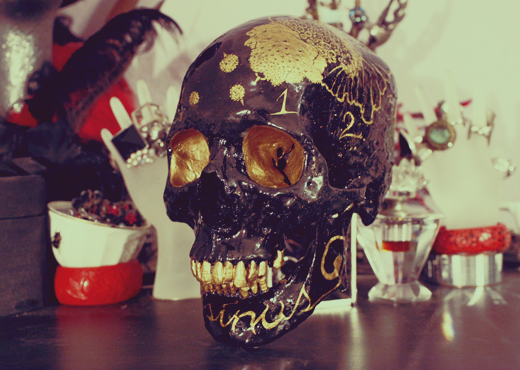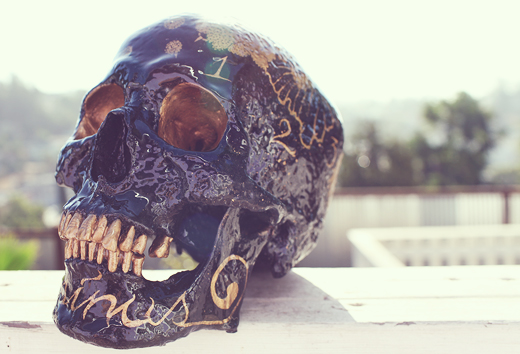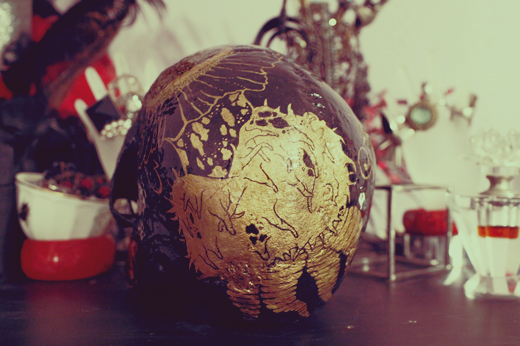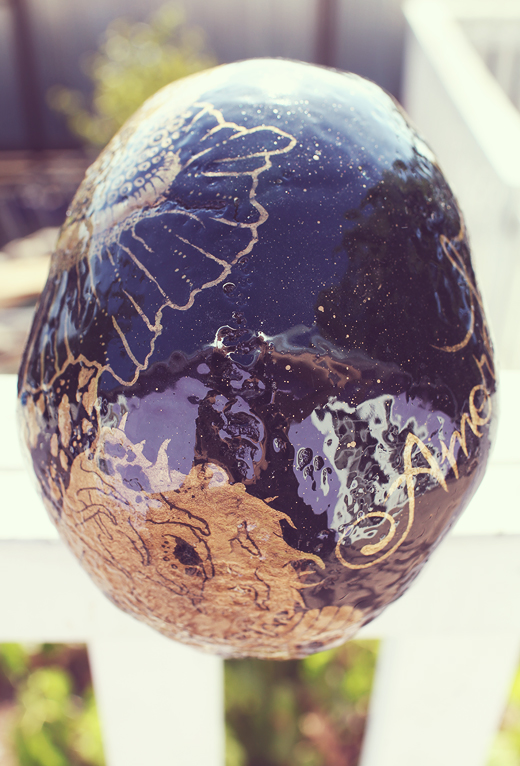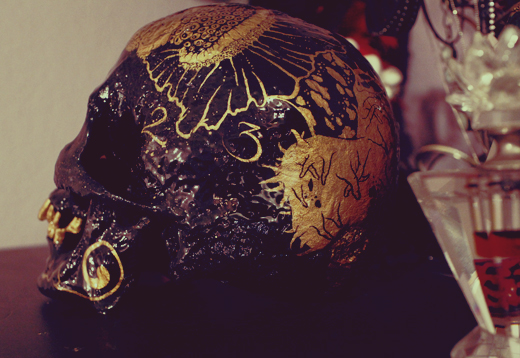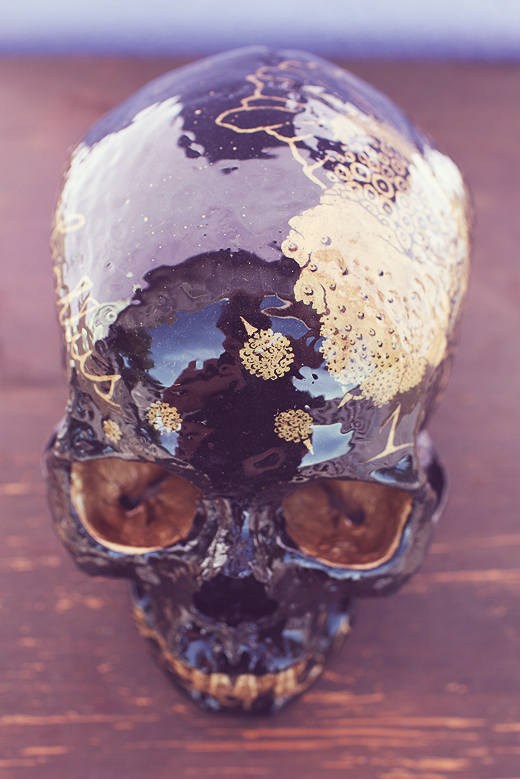 Reception fun at Wonderland Gallery! Photos by Mister Sam and Wonderland curator, Sam Soto.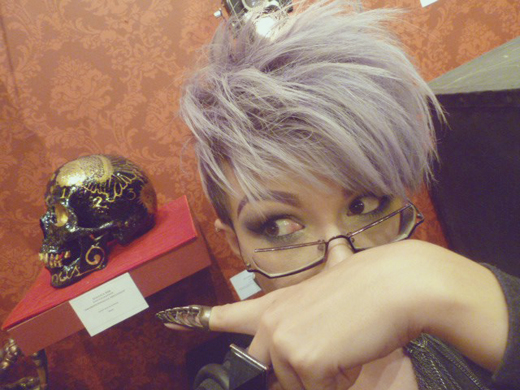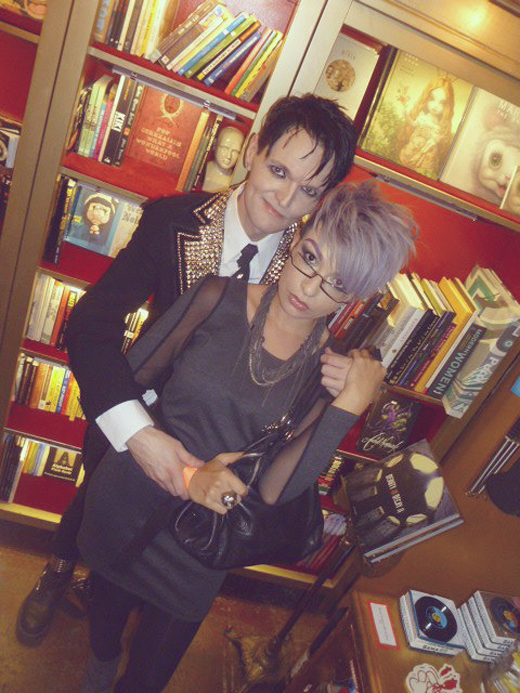 Me and my gorgeous reception date, Clint Catalyst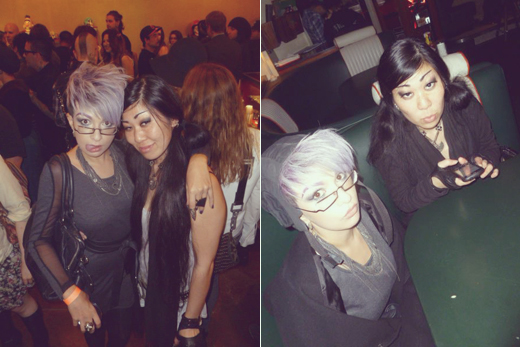 Stephanie Inagaki, who also had a skull in the show, and I during and after the reception.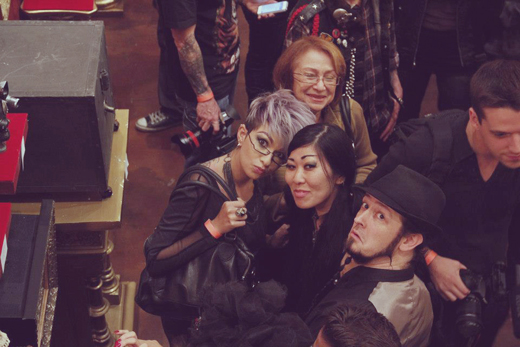 Show silliness with mom, Stephanie and Mister Sam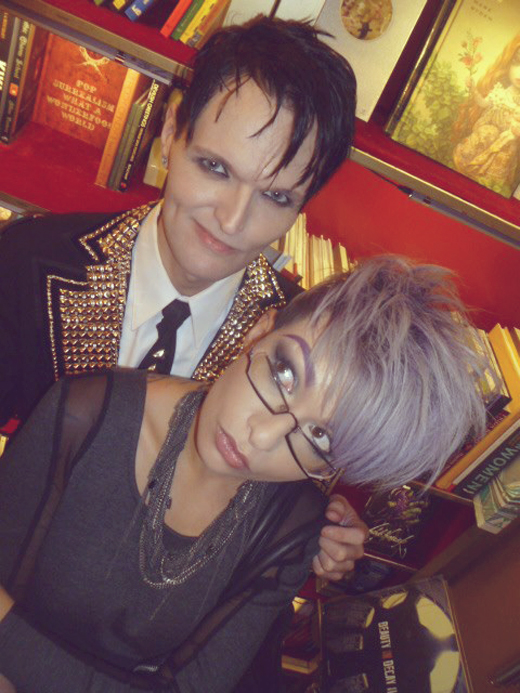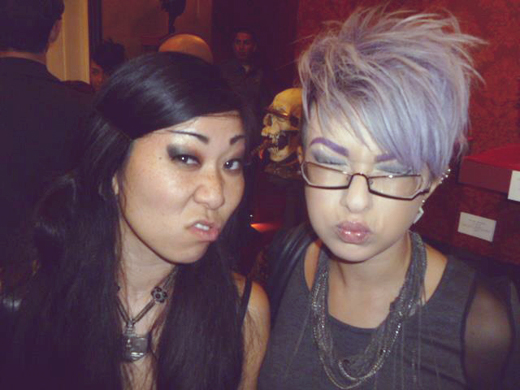 We like free wine.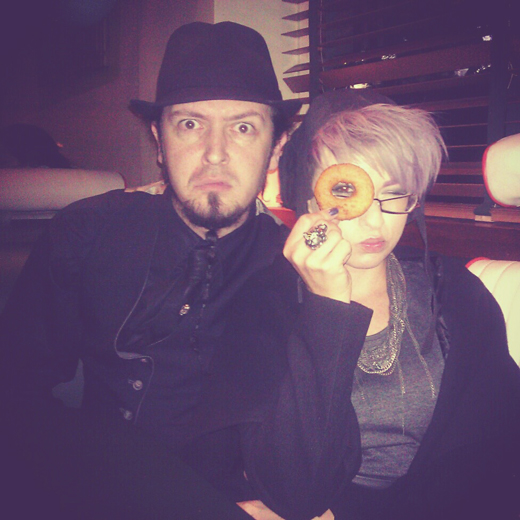 No art opening is complete without a post-reception celebration. Preferably with burgers and onion rings.