Took my first trip back to Angel City last weekend for the opening reception of Chet Zar's Conjoined 3. This annual group show has been an awe-inspiring congregation of talent from the start, but this year's participants may have made Conjoined 3  its most impressive installment yet – the entire exhibition catalog is here.
I spent about a month working on my piece for this exhibit, sculpting for the first time in over six years. My only experience until now had been within the confines of an SFX studio, carving organs and corpse heads for movies. I chose to stay on topic with my Alien Botany series and created a 3D version of the Amorphophallus Venusinus – the same plant I painted in gold on my piece in the Wonderland Gallery Skulls exhibit.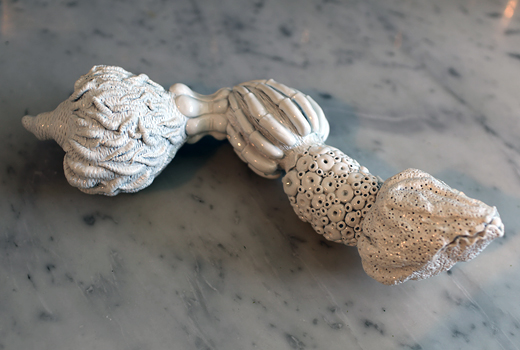 I have an entire line of suggestive fine porcelain in mind for a future project, and this is the first of the bunch. Displayed in a laboratory clamp, the sculpture features an engraved plaque, which reads:
Zoetica Ebb
Amorphophallus Venusinus
Earth c. 2111AD
Her Cytherian Majesty's Private Collection
You get the idea.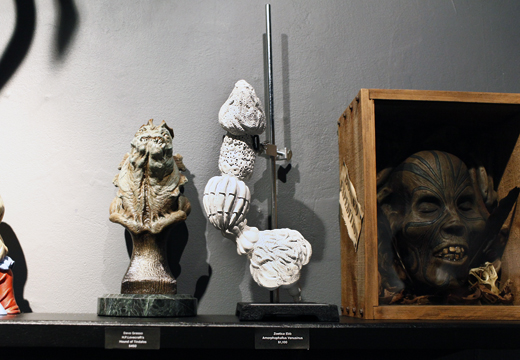 I was only in town for something like thirty five hours, but managed to see many of my much-missed friends at the reception, culminating with the traditional takeover of several booths at Norm's, which was being used as a pimp's personal playground for the evening.There was a parade of hookers in various stages of discombobulation to and from the restrooms, keeping us entertained until food arrived.
I interviewed Chet Zar and wrote a short introductory piece about Conjoined on Haute Macabre – click to read it.
A few snaps from the opening and of the aftermath, below.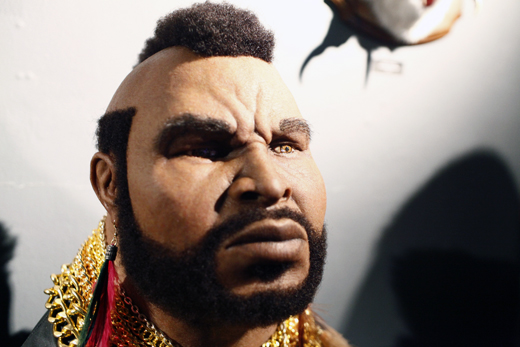 Mister T by Jacob Roanahus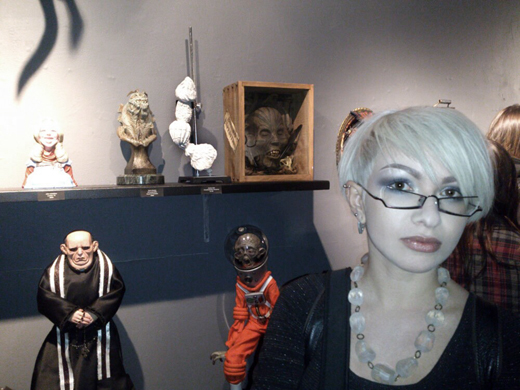 Ghostin' with my Amorphophallus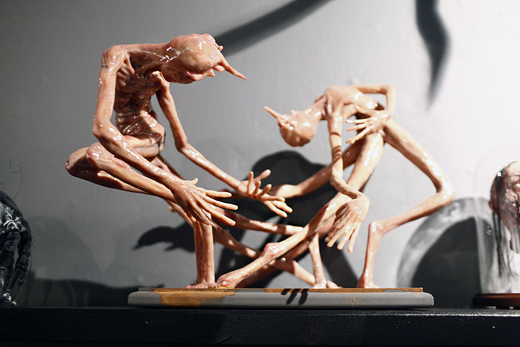 Mutation by Matthew Levin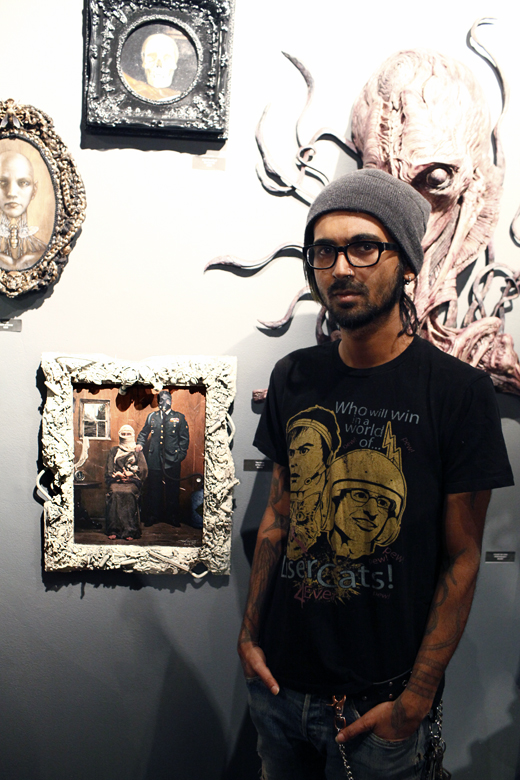 Taslimur with his piece at Conjoined 3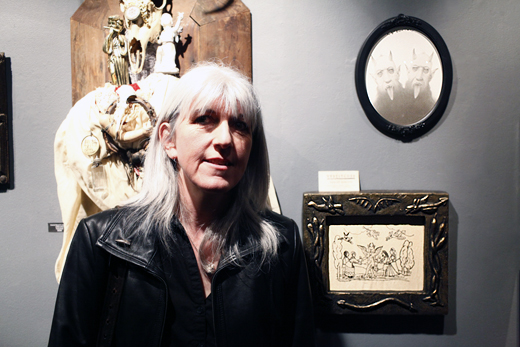 Tracey Roberts with her tapestry, cameo by Travis Louie's Double Krampus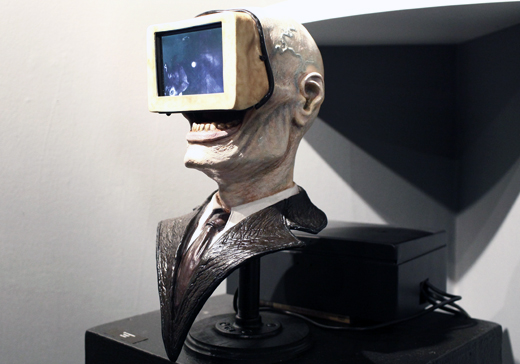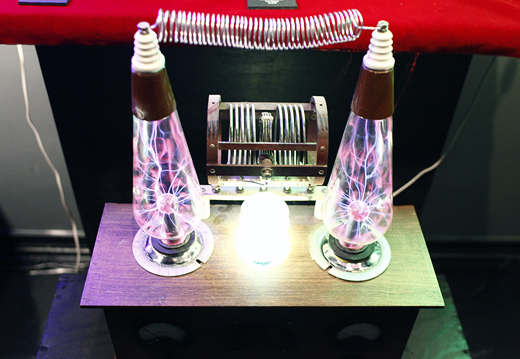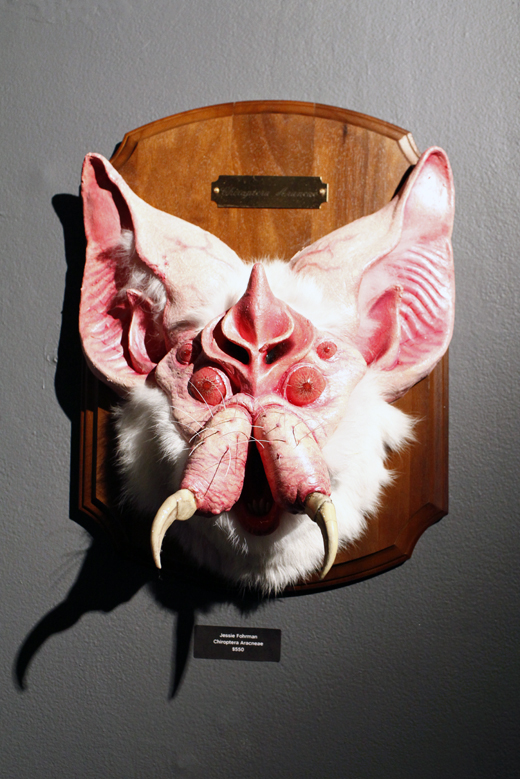 Jessie Fohrman's Chiroptera Aracneae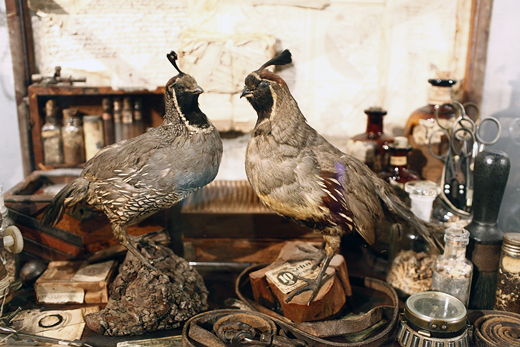 Jeffrey R. Kibbe's Lophortyx Blood Experiment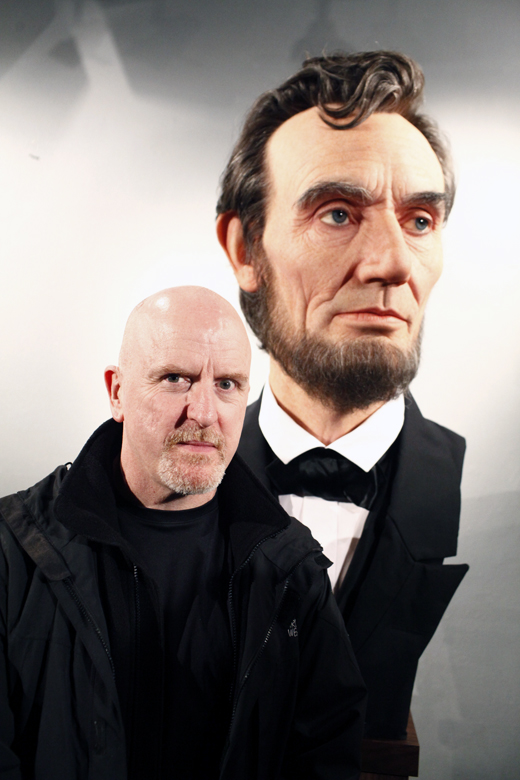 An eerie likeness of Brian Williams AKA Señor Lustmord with Kazu Tsuji's terrifying Lincoln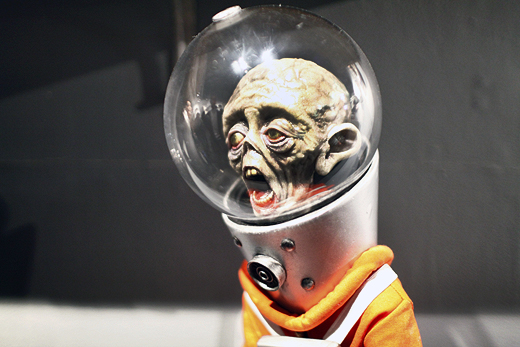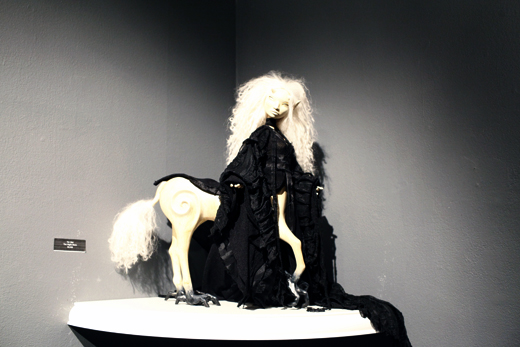 Ver Mar's albino centaur.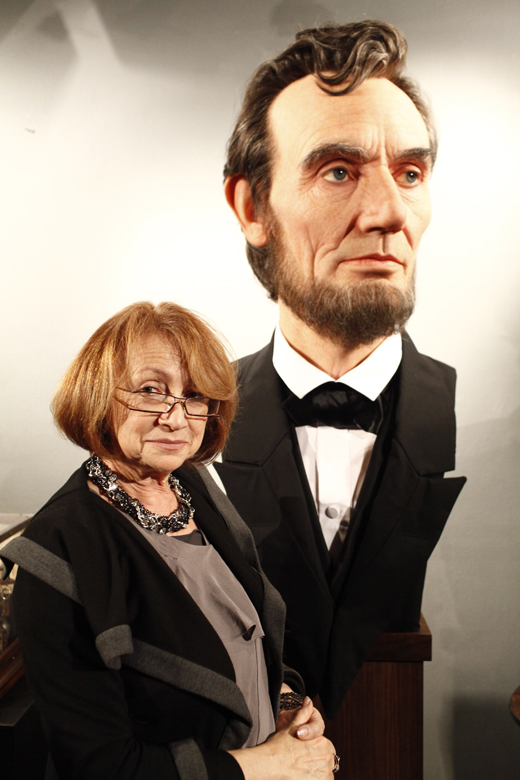 Hi mom!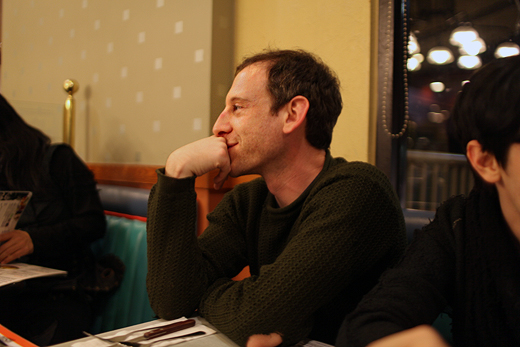 Matt Levin's ever-impressive profile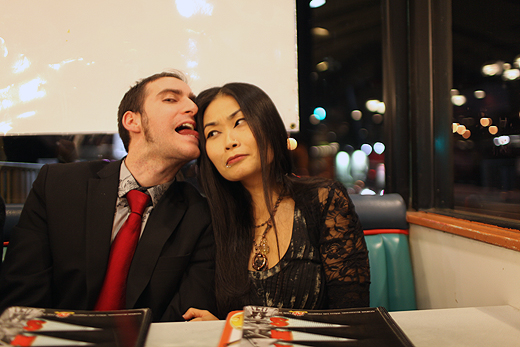 Adam was really hunrgy, Ver paid the ultimate price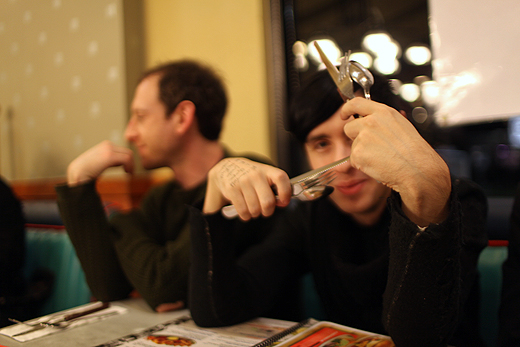 Quintus as the Utensil Bandit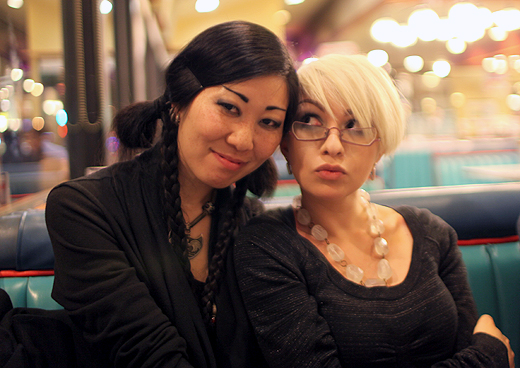 Stephanie!