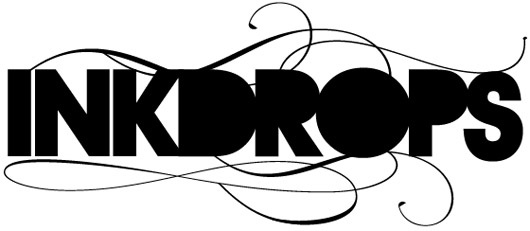 Ladies and gents, step right up and take a look at these fantastical Halloweenie sights. See! Women who control snake-beasts with their beauty. Admire! Their poised power. Possess! Prints of wild-eyed dark temptresses.
In honor of my favorite holiday, I'm releasing the mysterious [and dangerous] Snake Charmer, AKA "Infect" from Coilhouse 04, as a limited edition print. This print is available for two weeks only, beginning one week before and ending one week after Hallow's Eve. 8.5×11″ velvet photo rag paper, $22.99. Make her yours by clicking here.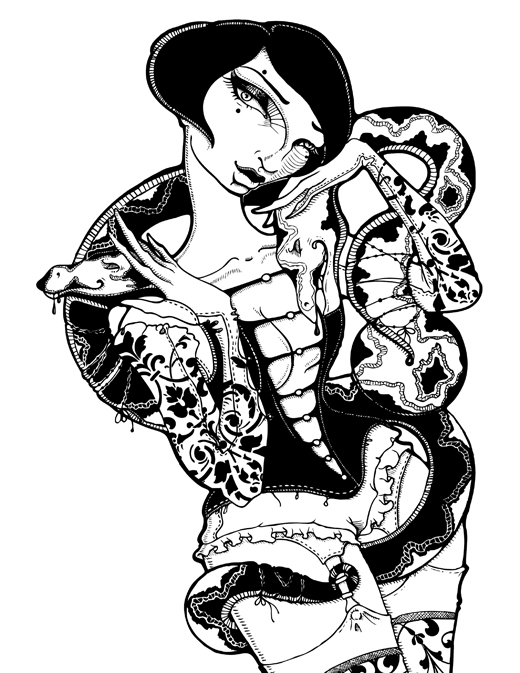 In addition to the Snake Charmer, I present Mommy-Four-Legs – a piece created especially for Travis Louie's "Monster?" show. She's a sexy quadruped and a witchy-poo femme fatale with a penchant for high heels, garters, and assorted leg-wear. 8.5×11″ velvet photo rag paper, $22.99. Click here to buy.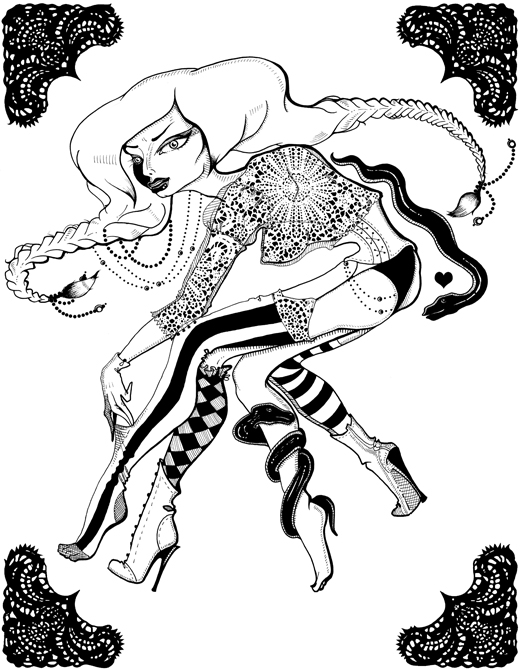 But that's not all, folks! For the first time ever, I'm offering a package deal. Buy these beauties together by clicking here, and receive 15% off plus combined shipping. 8.5×11″ velvet photo rag paper, $39. When ordering both prints, please make sure you do so through the package deal page and not individually. Once again, these prints will only be around until November 7th, so don't delay, go to the Biorequiem shop now!