Not really, but I had an ever-so-slightly debaucherous weekend, which launched me into an especially busy week, which is why this post is so late. But I haven't forgotten!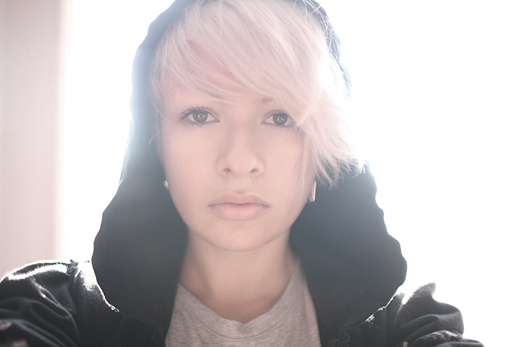 To be honest, I was surprised so few peeps shared goin' out sans maquillage photos. Did some of you falter or just forgot? It's OK, I can certainly understand. Me, I reveled in the "It's No Make-up Week!" excuse and loved taking fifteen minutes to get ready to go out, for a change. I played up my accessories, but that's about it.
One curious effect of going out without make-up that I noticed is how many dudes [and I do mean doooods] approached me while I was out, along with and the severely dwindled quality of their courting terminology. The only explanations I could come up with are that 1. They were all drunk 2. I looked more "cute" and less "imposing" than I usually do, which is all fine and dandy, but still made me wish for my arched eyebrows and angry eyeliner.
Now, in order of appearance, the intrepid NMUW weekend participants: Heather, Z, Amanda, Annastasia, Z, Ursula.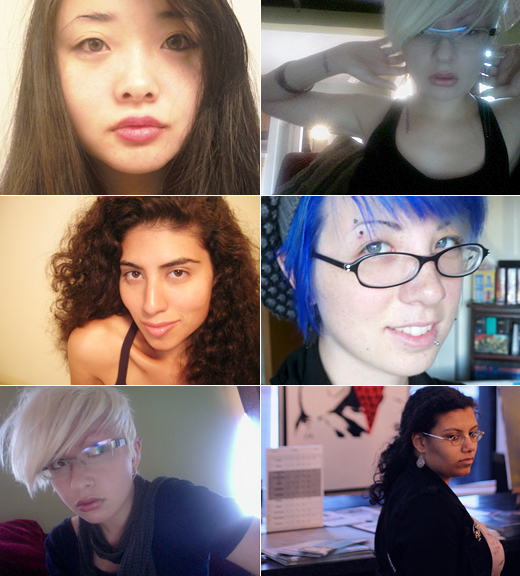 In addition to all the epic NMUW posts and comments, I have received some incredibly touching emails that I'm not at liberty to share here, but my heart melts. MELTS! Thank you all, again. Now, I'm afraid I have to break, as massive work-mountains demand I climb them.