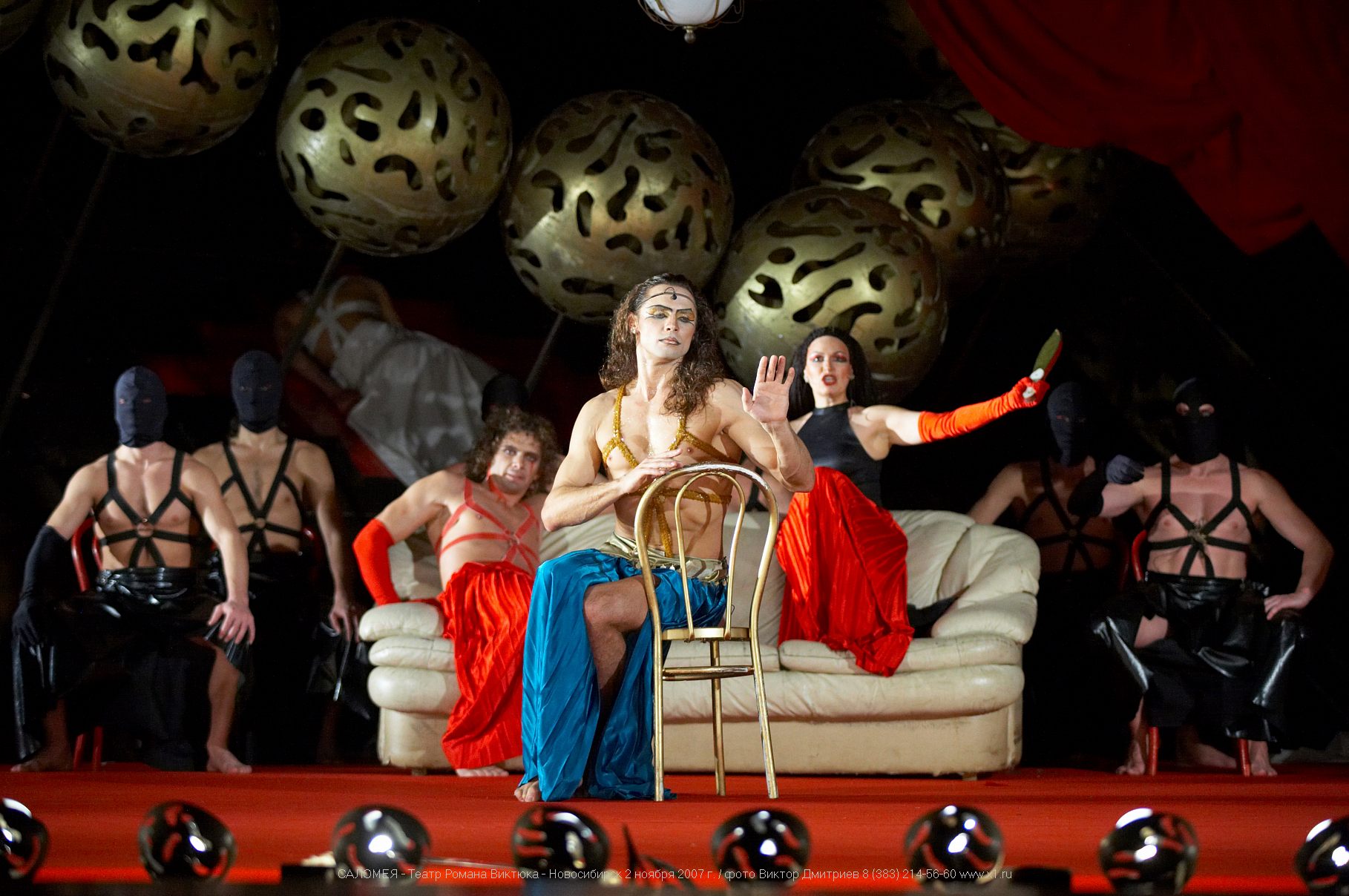 Theater is a big deal in Russia. I was regularly brought to puppet shows, the ballet and plays as a kid. Sounds luxurious, but we were't especially wealthy and this was pretty normal for the times. The performing arts were known, respected, televised – they were part of everyday life. And for better or worse, theater is still a dominant ingredient in Russia's pop-culture cake. In addition to TV and music celebrity, stage celebrity remains a Big Deal in Russia, which makes it fertile soil for the work of Roman Viktyuk, a Ukraine-born experimental director who's been riding the shock-value-wave since the the 70s.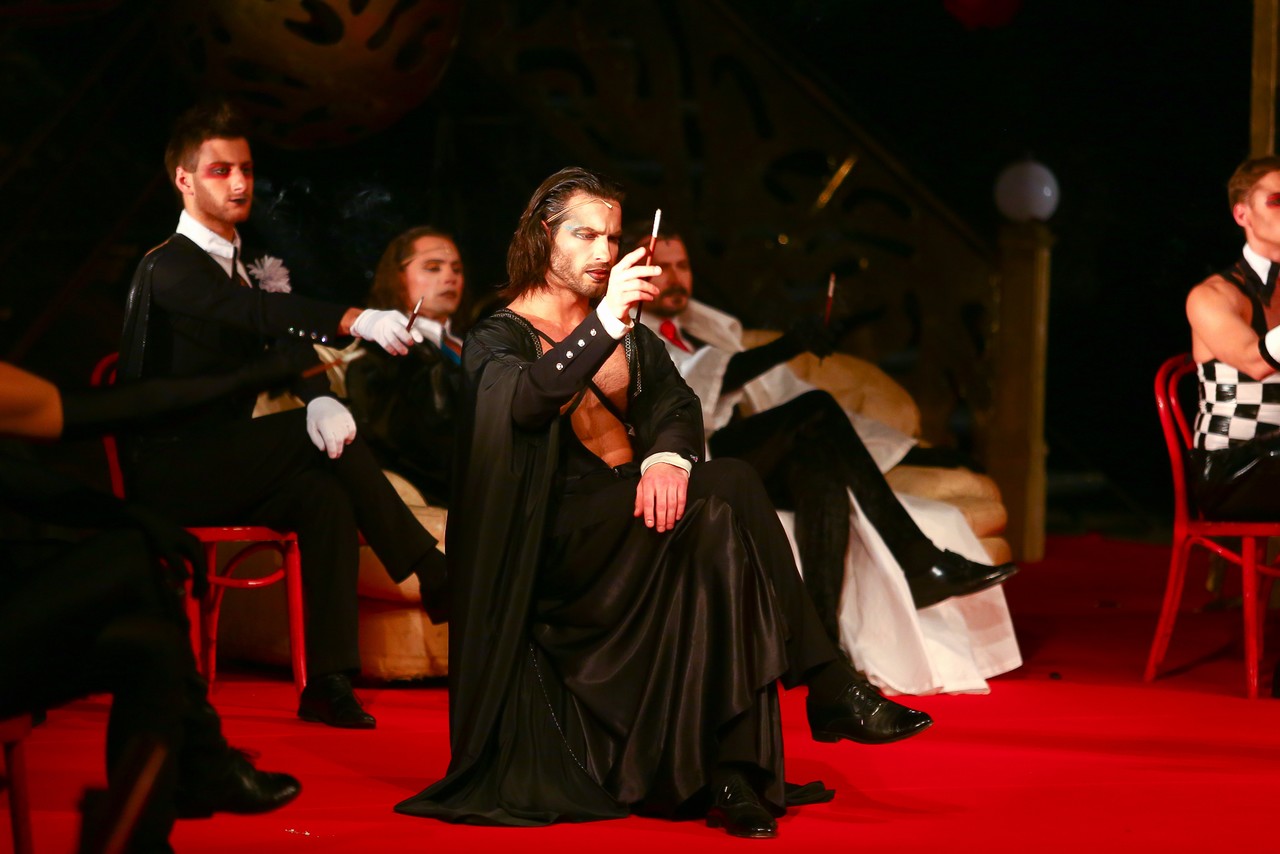 He played a sizeable part in forging in Russia what is known as "gay" art in the west. His provocative takes on the classics got his plays banned during glasnost and earned him notoriety, respect, and eventually, his own theater.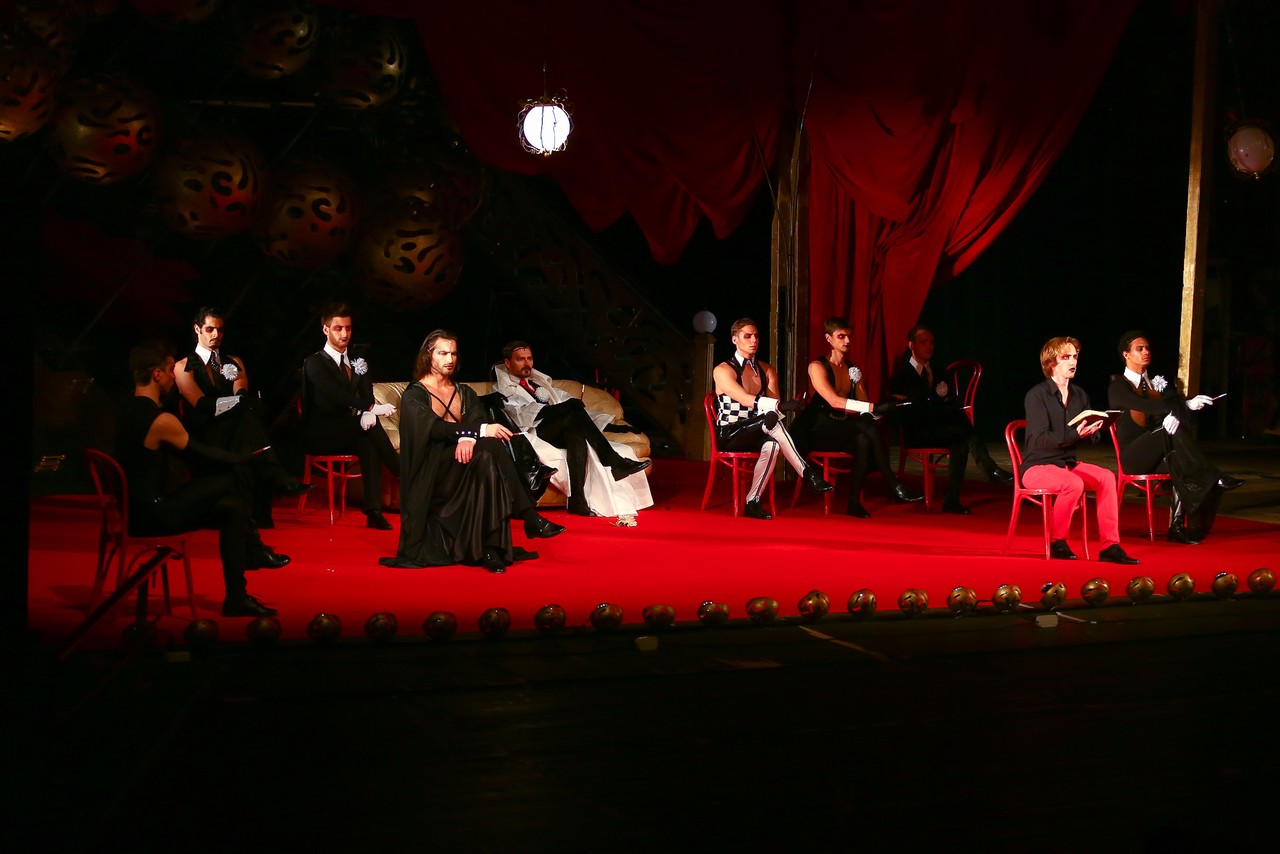 To get some idea of the Viktyuk flavor, know that he likes gender-swapping actors, uses fetish elements in costuming, and his most famous production is Genet's "Maids". He also did "A Clockwork Orange" in the 90s, a rap version of "Puss in Boots", and his latest is called "Masquerade of Marquis De Sade".
A few years ago I got to see Roman Viktyuk's take on "Salome" while it was on tour, and it was a mind-boggling experience. Oscar Wilde is one of my all-time favorite authors, Salome is one of my all-time favorite plays, and here it was, portrayed with all the blazing spectacle one expects of Wilde pop-theater and an earnestness one never would. The stage setting, music and story played with time, beginning with Oscar Wilde on trial for his various transgressions. The costumes looked like a Saturno Butto painting come to life.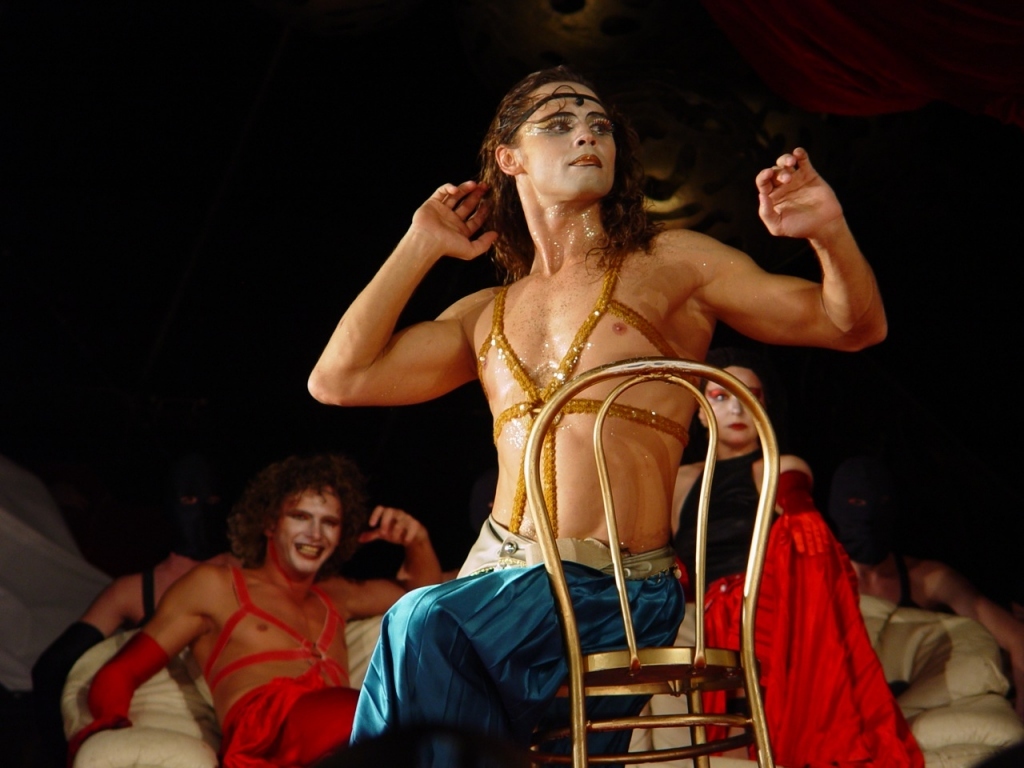 Marilyn Manson boomed from the speakers and provoked a chuckle, only to have my jaw head south seconds later: time came for Salome, portrayed to an astounding effect by Viktyk Theater's principal actor, Dmitry Bozin, to dance her lethal jig.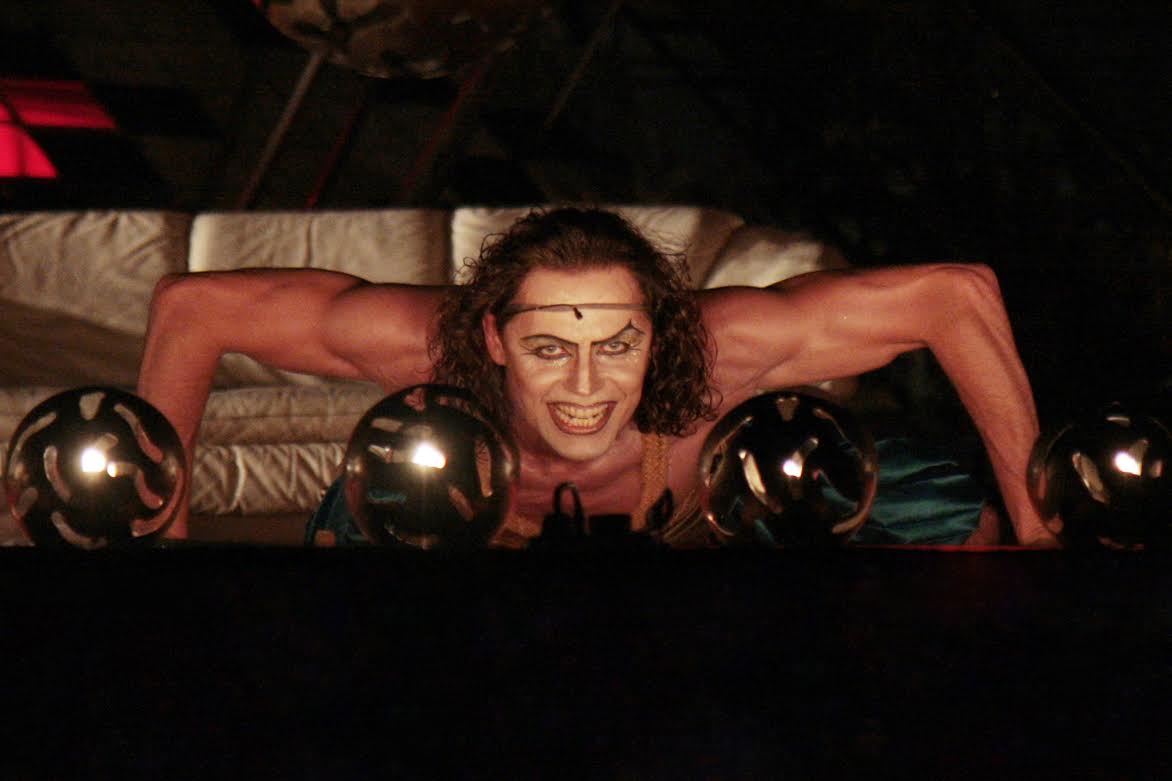 This frenzied Salome captured the noxious desire, madness and powerful, terrifying femininity described by Wilde*. She commanded breathless attention and fear until the very end. The production has stayed with me, Bozin's Salome most of all. I collected some Salome and other Viktyuk theater videos into a playlist, and now, dessert: shaky footage of Salome's weird Manson dance – I think you'll be able to appreciate it regardless of video quality.
*Oscar Wilde's views of women continue to be debated. I'm in the "not a misogynist" camp.
Further reading:
Oscar Wilde's Salome on Project Gutenberg
Assorted Viktyuk links (what little I could find in English, tons of info exists in Russian):