Micron is my beloved space-cockroach, my favorite nano-beast, the one and only chihuahua of my heart.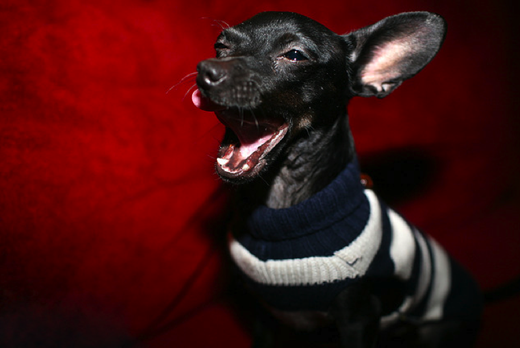 It's Day One of Ireland-related planning, and, of course, dog-travel is the first point of order. As of 3:15PM, I've spent about four hours researching, getting quotes, and talking with vets to fully understand what it takes to move a small dog from California to Dublin. Turns out it's an expensive pain in the royal butts, but it could have been worse: until last year, in addition to everything else, there was a mandatory six-month quarantine for pets brought to Ireland. There is no way I'd consider that.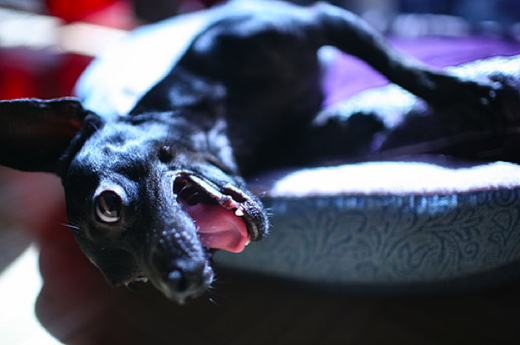 These days, all it takes is about $2,000 and sturdy nerves. Some curious facts besides the expected vaccination and documentation details:
All pets traveling to Ireland have to first go to Dublin to pass inspection at Lissenhall Veterinary Hospital – the only traveling-pet-examination-station in all of Ireland
Once in Dublin, the pet must be taken to Lissenhall by a special pet transporter(!), whom you pay in addition to Lissenhall's own inspection fee.
Aer Lingus only works with one such transporting service, called Pet Express, who are, fortunately, nothing short of amazing.
There is no direct flight from LA to Dublin, so we get to have fun with TWO airlines' pet policies.
Our pet-moving expenses are as follows: moving stuff (crates, dishes, etc) $100-ish, vaccination and vet exam fee ($102) American Airlines in-cabin pet fee of $125, $1,220 to PetExpress (includes pick up and check into Aer Lingus during our layover in NYC, delivery from Dublin airport to Lisenhall Hospital and Aer Lingus' €160 pet-transporting fee), Lissenhall's own inspection fee of $230 – all in all close to $2,000. That's more than our own one-way tickets put together. I love you, Micron. I really do.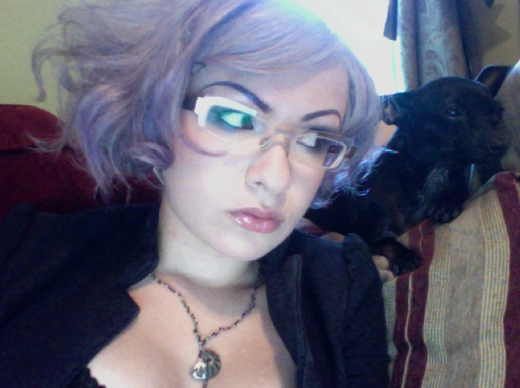 Hit the jump for my working Micron-related checklist and some helpful links.
Micron-moving checklist, which will get updated as I get through it:
1. Vet visit tomorrow
General health check-up

Get updated Rabies vaccine

Initiate Veterinary Certificate paperwork

Put vet in touch with Pet Express (must officially hire Pet Express first)
Make sure microchip is EU compliant (It's not. Will discuss with Pet Express.)
2. Buy 2 carriers – one for taking Micron aboard American Airlines flight to NYC, one for her to travel from NYC to Dublin
AA-approved in-cabin carriers are, at maximum, 19″ long x 13″ wide x 9″ high.
Aer Lingus doesn't allow pets into the cabin, so they must be transported in the cargo hold, inside a special crate which doesn't come in the AA-approved size, at least as far as I can tell so far. Ha-hoo-hee!
3. Register Micron with American Airlines once we buy our plane tickets
4. Finalize export papers at SF branch of the USDA office (This is happening on June 25)
5. De-worm Micron 5 days prior to flight (to be done in NYC)
6. Make sure we have 6-8 hours between our flights at JFK airport in New York, where Pet Express will pick up Micron curbside and take care of everything from this point on. We'll pick her up directly after our arrival at Lissenhall Hospital (an eleven-minute cab ride from the airport).
Links I've used to far:
Phew! Hope this helps some peepsies out.