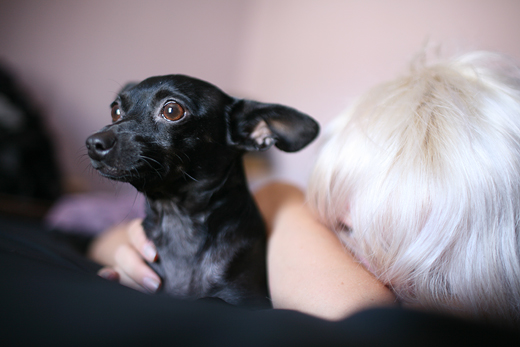 Photo by A
Fact: I love getting Thank You notes.
The Turquoise Tart tip-toed over my threshold just a day or so past, looking very demure in her mailing envelope.  Once freed though, she was revealed to be a  sparkling creature still shimmering from her seraglio (or so it seemed), & i swear she winked. Just once. It's a lovely print, thank you so much.
Fact: I almost never have time to write them, so here is a a big, fat THANK YOU for your continued support, enthusiasm, and insightful comments. In that spirit, it's time for a little autumn housekeeping!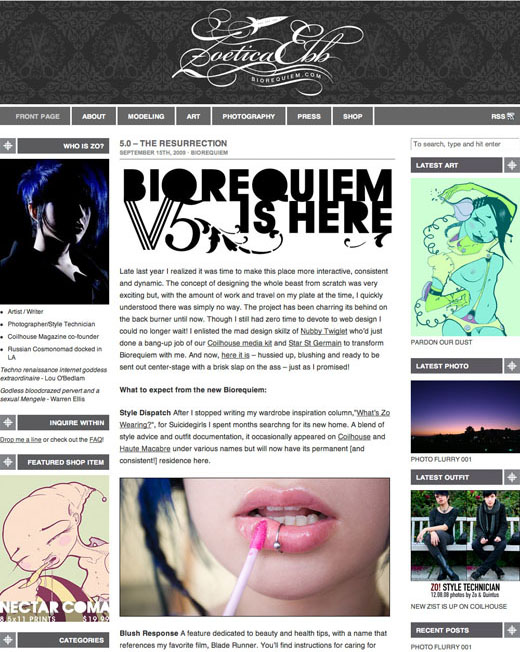 I  launched this version of Biorequiem last September, which is almost a year ago, and I would love to hear what you guys like to see more or less of. If there is anything you haven't seen here, feel free to make suggestions, too, whether it be about the kind of stuff you see in the shop, the layout, the art, the features, or something else entirely.
September is an especially jovial month for me. It begins with my special pig, Jhonen Vasquez', birthday, ends with my husband's, and heralds the onset of fall. It's true, I'm not a big fan of summers. Living here in LA I've learned to begrudgingly tolerate them with gritting teeth and scarves despite the heat, but September means eventual October, which means layers and boots and hot tea and trying the fireplace in our new house and lighting ten chocolate candles at once and steaming bowls of ramen and shabu-shabu and Micron in a sweater. To summarize, UNF. Welcome, autumn.
Now go on, and let me know how I can make Biorequiem all that it can be, in the comments or via email, if you like.