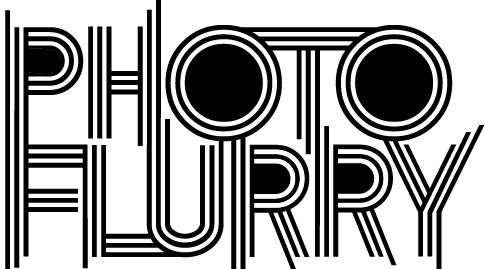 Finally, a moment to wade through the hundreds of San Francisco photos. I managed to get this round down to under 100, but it must stop here. It's been over an hour! I've hand-picked a few favorites for the post, and the rest are under the jump in a gallery. To navigate, click an image and then use the bar at the bottom of the window. To start off, here is a photo strip from a booth at the Musee Mechanique. I took a quadrillion photo inside, too, but those are a whole other monster, to be dealt with later, maybe. Maybe.
Ginny and I took the scenic route, and took our time, instead of gunning it down the 5 as usual LA –> SF protocol dictates. Our drive took about 7 hours, and it was far more pleasant than usual.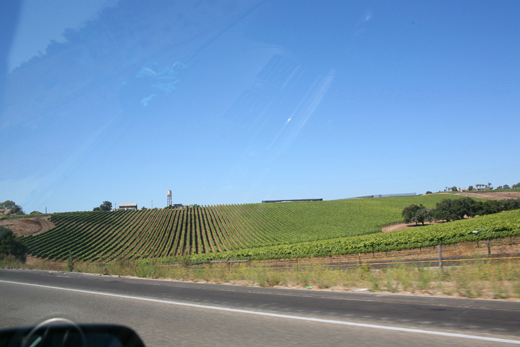 We stopped at the Madonna Inn, hoping for lunch. While waiting for their restaurant to open, we wandered around the halls and gift shops, marveling at the gaudy splendor and avoiding creepy dudes. The restaurant alone made me feel like I've died and gone to Vegas.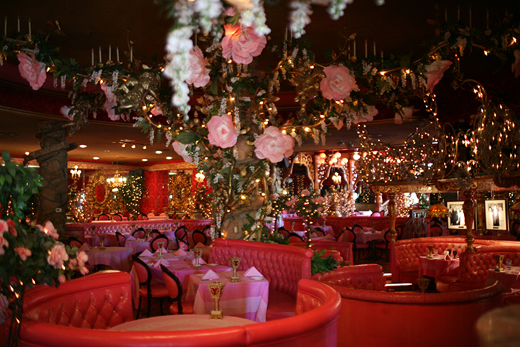 The hot pink, holographic bathroom did, too.
Some dark, especially Russian part of me was interested in this goblet. I'm weak before anything resembling gasoline spills. Managed to resist.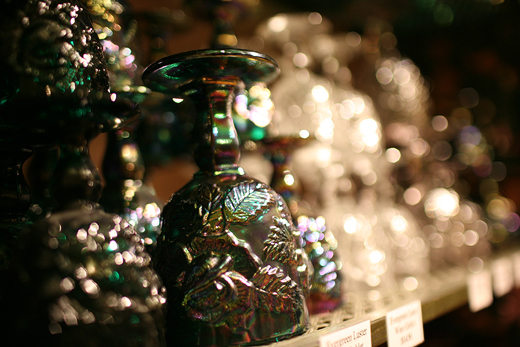 Self-explanatory: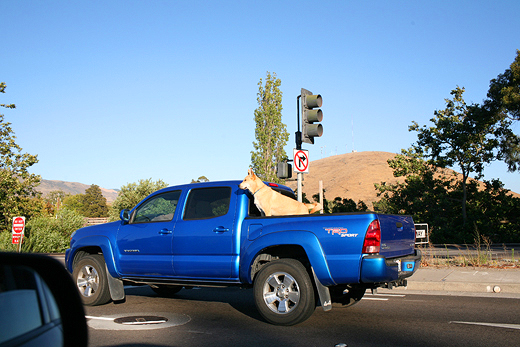 Upon our arrival at Jon's we invited Eso over and had a slumber party. Jon gave us stuffed sharks for pillows, which we nearly pilfered. So soft! So shark-like! Fortunately for Jon these items classify as "clutter" and aren't allowed in my home. Adorable clutter.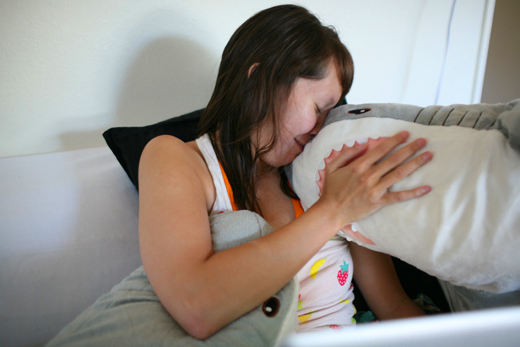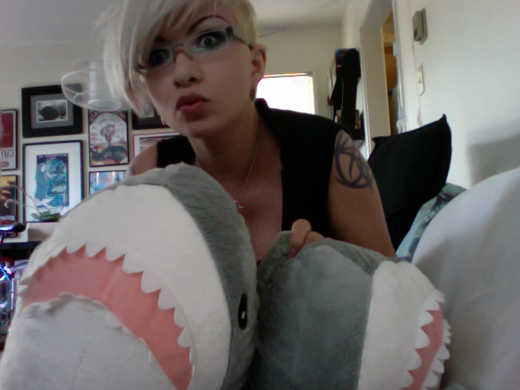 After a night of sleeping bags and giggling, we ventured out for French breakfast, where I had the most beautiful French toast.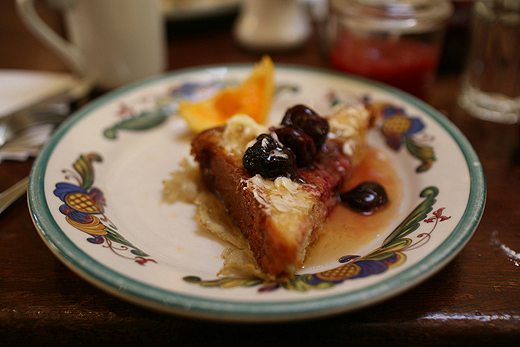 Then off to the water, to visit the aforementioned Musee Mechanique.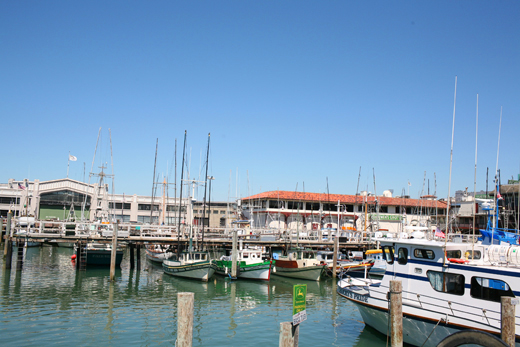 Here is Ginny kindly modeling a monkey hat enroute to the Musee.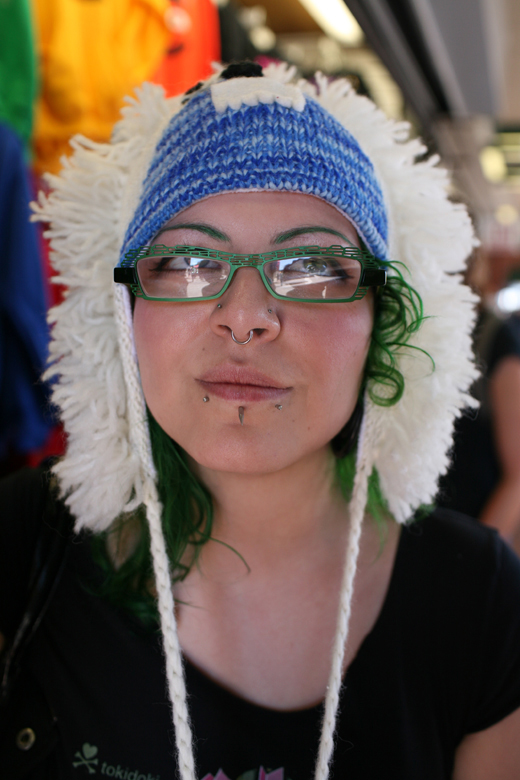 A mind-blowing martini at the top of the city: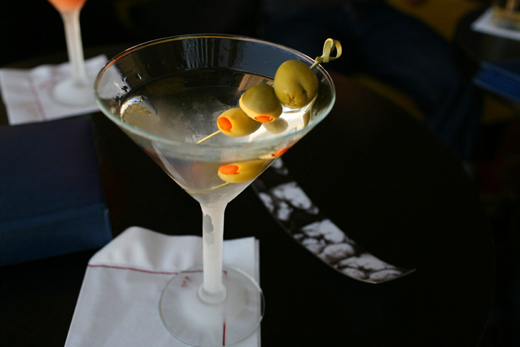 Ginny and Jon, anticipating cocktails.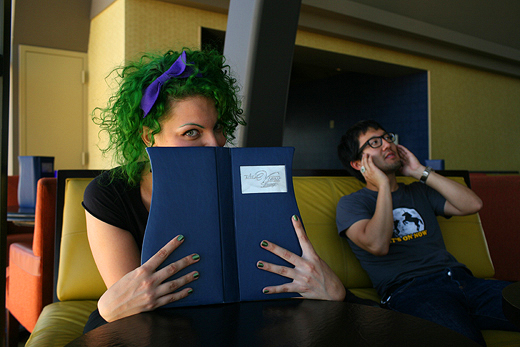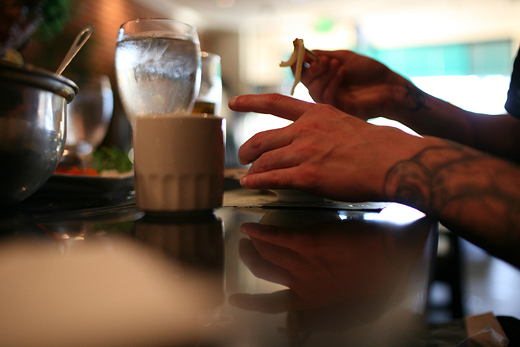 Later that very night: Little Sheep Mongolian hot pot, wherein I discovered a spice I've never tasted.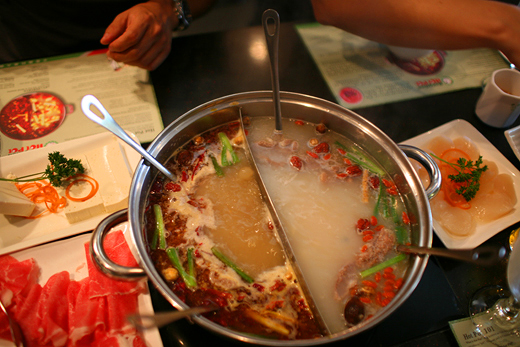 Perhaps you can help me out. What makes your entire mouth go numb, then sour, then salty? When we asked the restaurant staff they claimed it was white peppercorn, but there just ain't no way. It looked like this: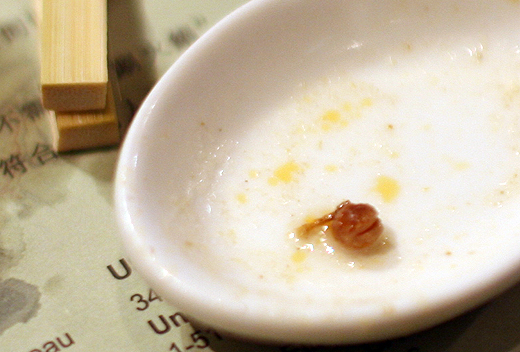 And this here is a flaming skull.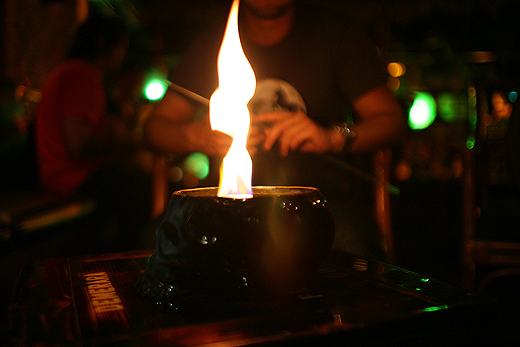 The next morning came much too  soon and looked approximately like this: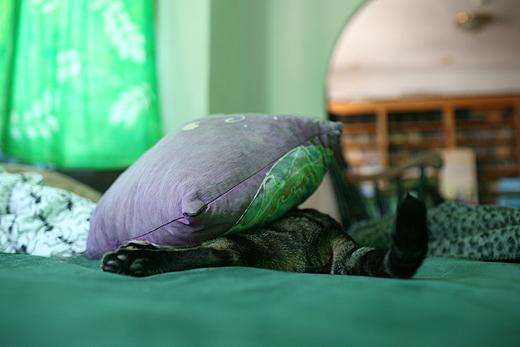 And now I take my leave. Click the jump for 70+ pictures, if you dare!