Good morning, stardust surfers! Here are a few announcements for the coming weeks.
October 11 This Thursday, I'm struttin' for Halcyon  at the gorgeous historical Mayan theater in downtown LA. Get your tickets today, right here, by clicking the yellow banner titled, "Provocations".
November 2 I have a piece in the 100 Skulls exhibit at Kat Von D's Wonderland gallery. My skull is inspired by Russian lacquer art, my Alien Botany research and gilded grills everywhere. A sneak peek of the process: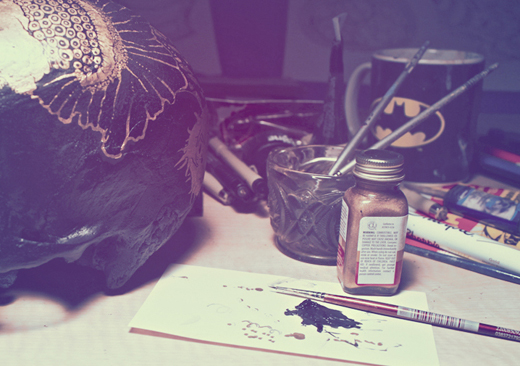 November 3 I'll be speaking at Farmhouse Conf 3, among an impressive squad of what the Conf website describes as "amazing people from a variety of backgrounds and influences". So far, the announced speakers are Shepard Fairey, Andy Baio, Kate Darling, Caroline Woolard,Michael Lopp, Justin Ouellette, Megan Dean and yours truly. I'm happy to be in such talented, diverse company. Tickets are $100 and can be purchased directly from the event page. My talk summary: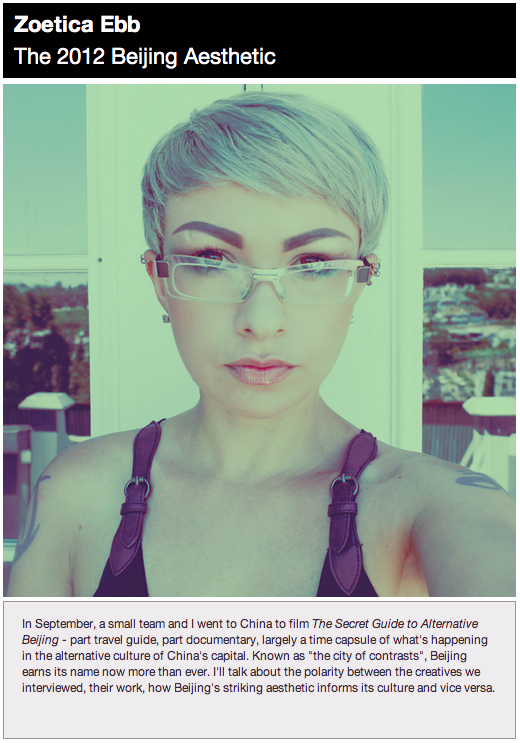 And! Fall is here again – what better time to pick up a GHST RDR jacket and skirt for your winter wardrobe?