This post began as a literal description of 512 Hours, but I changed my mind halfway.

I just returned from a weekend in London, where I spent four hours (split between two visits) at 512 Hours – the latest long-form Marina Abramovic performance (/event/experience). I first showed up at Serpentine Gallery on an uncharacteristically hot Saturday afternoon, having made my way past hundreds of swans, flower beds, and cyclists at Hyde Park. The walk to the gallery took almost an hour and I was grateful for the lack of queue I'd been warned about. I locked away my backpack, put on noise-canceling headphones, and walked into the exhibition space, stamped and eager for AC.
Low boxes were arranged in the shape of a cross and surrounded by a square of chairs in the middle of the central room. Above, a domed recess lined in lights echoed the ecclesiastic overtones. I sat down and took in the scene, surprised by the initial conflict of my instant reverence and skepticism. These opposing reactions fought for domination only briefly, with skepticism discarded in favor of total immersion.
I'll forgo describing any more of the setting, because, at least for me, walking in with no expectations infinitely amplified the experience and I don't want to ruin that for anyone who still plans on going. Besides, the details are changeable (Marina modifies the setting and props throughout the course of the performance) and largely irrelevant, as is Marina herself within this context – and that's the point. 512 Hours is as much about what you have to offer to the performance and to yourself as it is about what's present inside the gallery and what you walk away with.
In that way, I imagine this event poses a steep challenge to anyone unfamiliar with meditation, because the aim of 512 Hours, as I understand it, is to explore the infinite potential of time and of emptiness, saying: "When there is nothing, anything is possible". Me, I love silence. I love solitude. I love stillness and I straight-up luxuriate in meditation. The past five years of my life, the recent two even more so, have pulled me toward less and less, continuously shedding places, traits, people and possessions in my quest for balance. Aspiring to shed more. Making room for silence. Making room for the cosmic potential of emptiness.
To illustrate how 512 Hours can highlight this potential, a list of themes I explored during my first visit, taken directly from a sketchbook page I filled under a tree outside the gallery:
Pliable time
Inner worlds
Isolation
Connection
Trust
Awareness
Endurance
Courage
An epic journey in 120 minutes. I had to leave after my first two hours because I felt at my limit of of impact; so full and empty at the same time, I couldn't absorb anything more. Though 512 Hours felt tailor-made for me, its beauty lies in the opposite. It's a mirror for anyone: who you are is what you see, along with a glimpse of who you can be.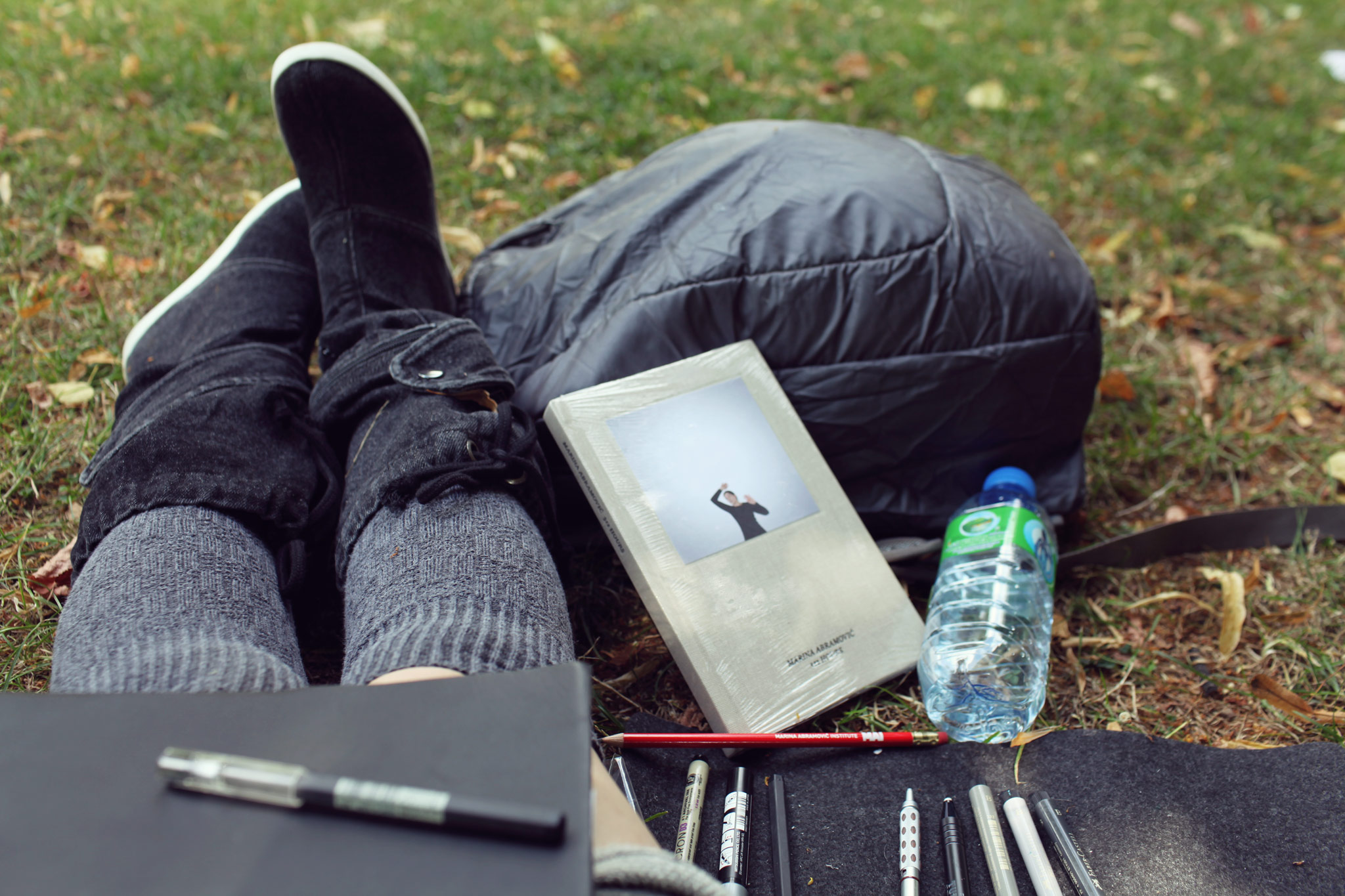 Always,

More: