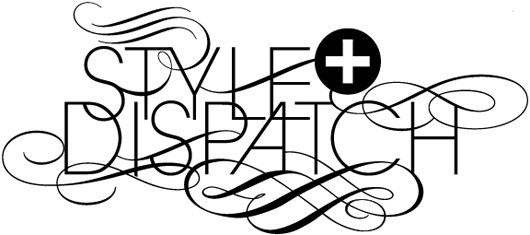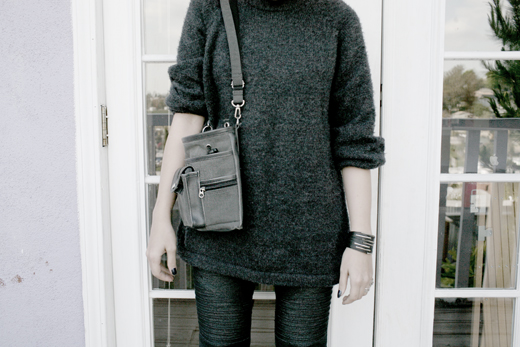 When I was thirteen, all I wanted to wear were baggy jeans, T-shirts and oversized hoodies, which – with my long light brown hair –  left me looking like a long–lost member of Hanson.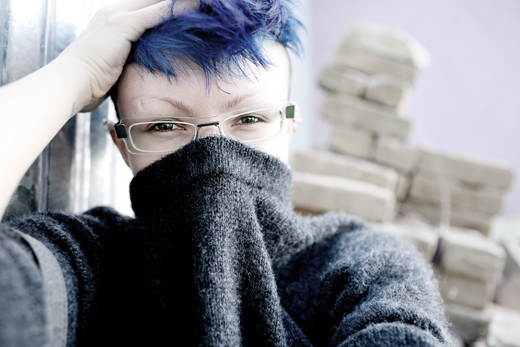 The main reasons being comfort and the aversion to the so-called male gaze, not to mention the fact that I didn't really feel especially "girly" in the frilly dresses sense of the word – the appeal of femininity in the classic sense didn't really rear its head until several years later.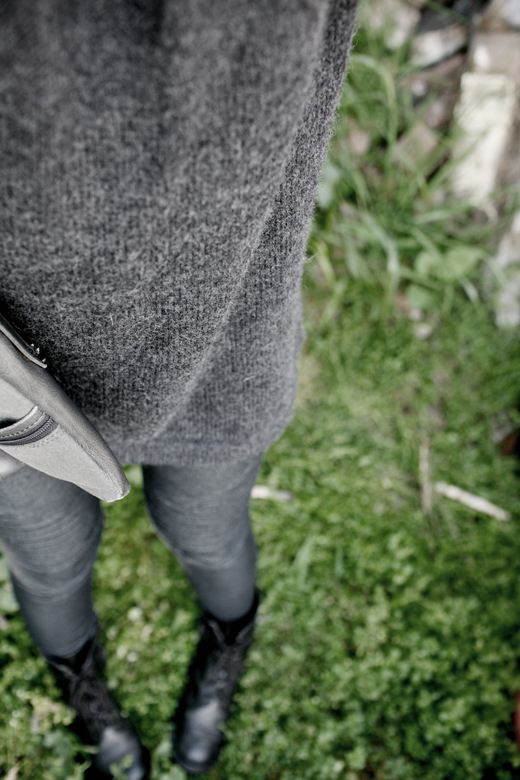 Lately, I've been enjoying the tomboy thing again – it's been cold and I've been busy, so tousled hair and throwing a roomy sweater over a pair of leggings and combat boots make all the sense in the world. Add a knit hat, a few accessories and you've got yourself a bona fide "look".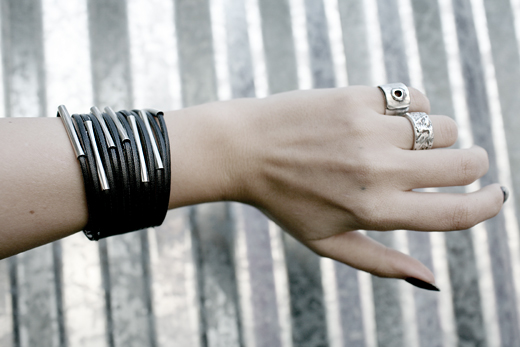 Minimal make-up seems only logical in this context, and some days I'm skipping it altogether. If you're a new reader, please direct yourself to 2010's No Make-Up Week on Biorequiem for my thoughts on going without warpaint, as well as lots of insightful, touching stories by readers who joined me in the clean face effort that September.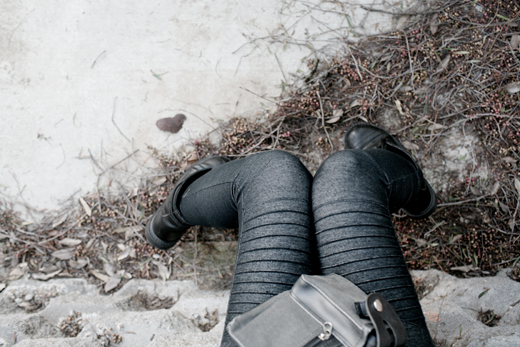 To put your best clean face forward in winter months, make gentle, weekly exfoliation and daily moisturizing your best friends and remember to pile on the sunscreen – cloudy days don't mean you're safe from UV rays.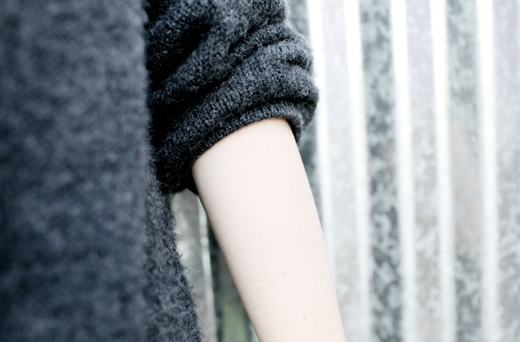 Being a vigilant UV warrior, I put sunscreen on all exposed extremities – I tan incredibly fast and look rather mismatched otherwise.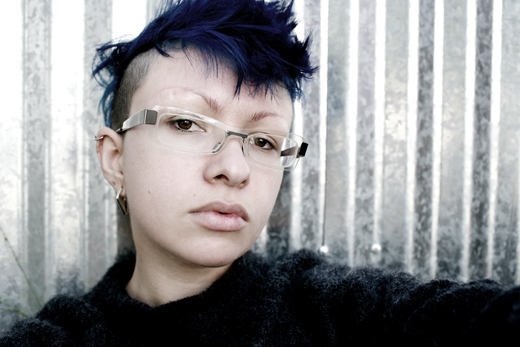 COMPONENTS
Black T-shirt
Silver rings [mine are by Shane Case]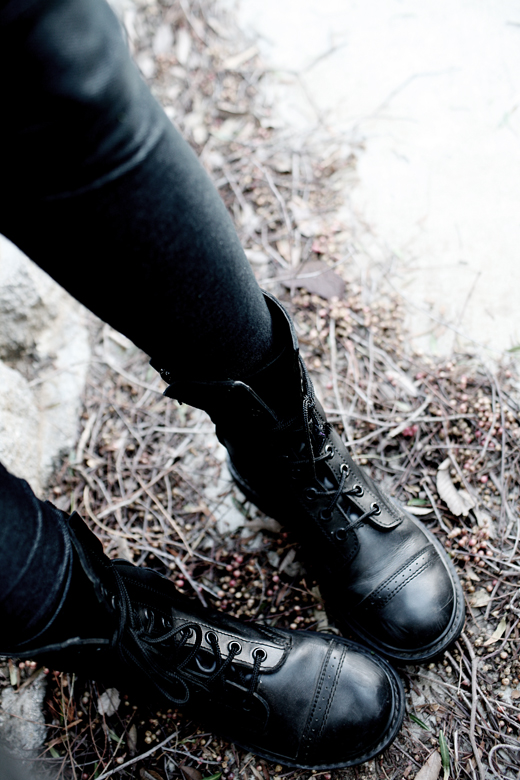 I was just informed that these particular boots have been discontinued by the manufacturer, but a similar style exists – without the side zipper.