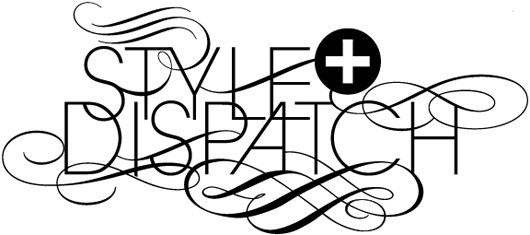 Announcement time! On Monday May 9th, GHST RDR, my collaboration with Plastik Wrap, will become available for custom orders through PlastikArmy.com. We released this preview of the mini collection two days ago: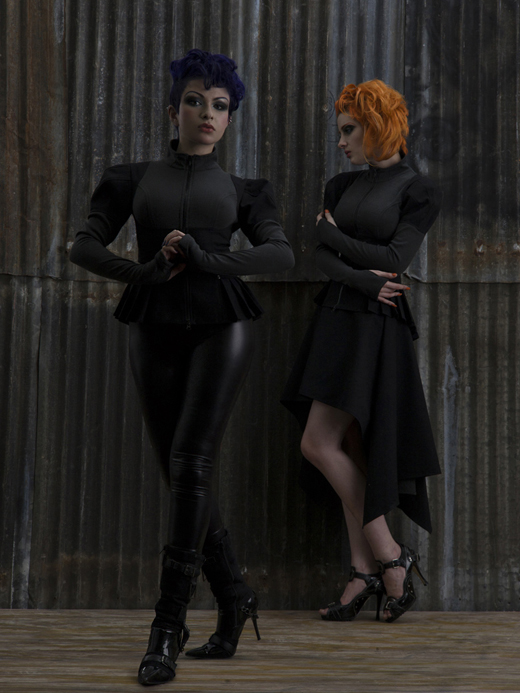 Photo – Allan Amato | Hair – Adriana Mireles | Models – Zoetica Ebb and Ulorin Vex
From Haute Macabre:
Titled GHST RDR, the tailored top and square skirt combo is inspired by strict riding jackets of the Victorian era, Anime and the dark punk aesthetic. Classic tailoring and details such as pleats, draping and structured sleeves are vivified with modern materials and adjustable straps.

From what we can see so far, GHST RDR summons visions of cyborg nuns, sexy assassins and art house aristocrats!
These designs had lived in my sketchbook since 2006, waiting. Waiting. After spending all these years in concept purgatory, they have finally been brought to life with the help of PW's Adriana and Ryan, who helped flesh out the concepts and select materials for my first foray into full-fledged fashion design.
I'm very fortunate to be able to work with someone[s] as skilled and knowledgeable as these guys, and can't wait for GHST RDR to come to you! Here is another image, while we stand by: