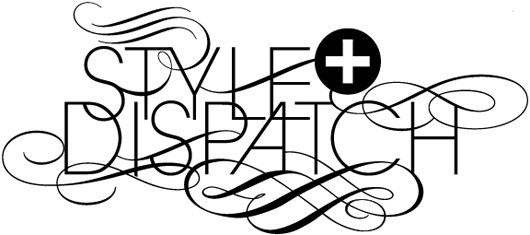 With my closet purged and organized, I'm reaping the benefits and letting go of my boots+leggings+oversize top+leather jacket uniform. Rediscovering my wardrobe is quite refreshing! I've found a respectable arsenal of skirts which I've been diligently putting into rotation. Lately, I'm especially feelin' maxi-skirts.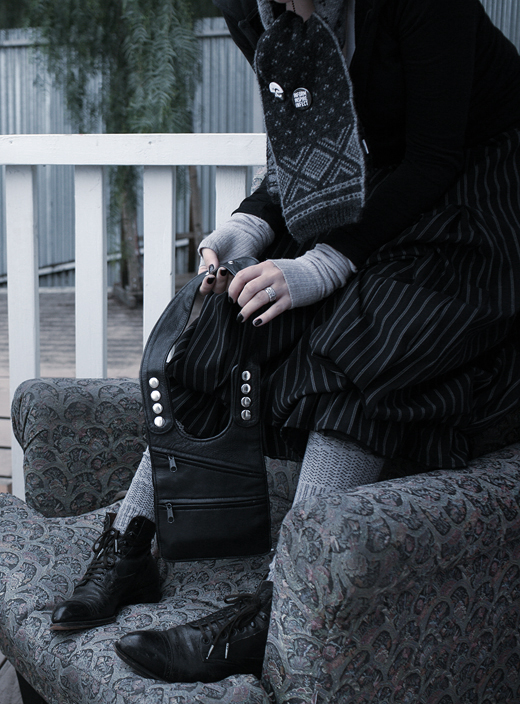 I'm 5'4, and have often read that short people should avoid wearing long skirts as they shrink the silhouette, add bulk, bluh bluh bluhh. This might matter if you really care about "appearing" taller, but if it's proportion you're concerned about, then I assure you, this length is just fine.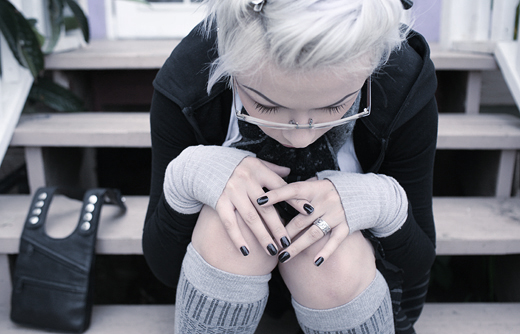 In reality, no skirt is going to actually transform your natural construction no matter what, so I wouldn't worry about it too much. Besides, pairing a long skirt with a fitted top will add structure and ensure you don't look like an adorable tea cozy. Unless you're going for that look, of course. I know I am, on occasion.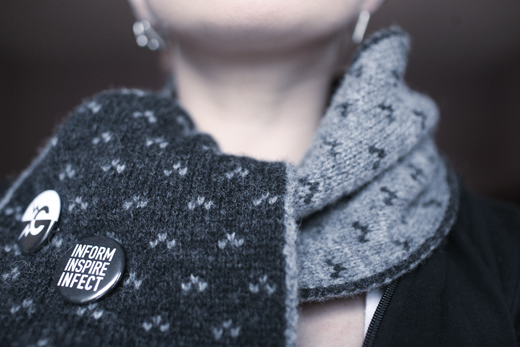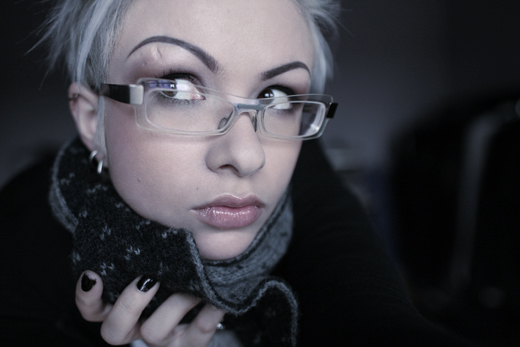 This particular skirt comes from Harajuku and I love it. It's ankle-length and has a bustle/flap you can wear any way you like, because the waistband is elastic, and there is no appointed front or back. The flap can also be transformed into a pocket, which further feeds into my love of modular clothing. The best part? This thing cost under $20.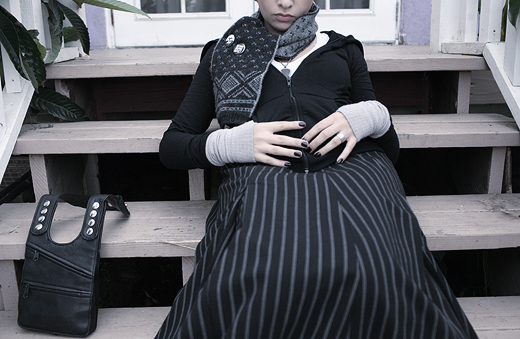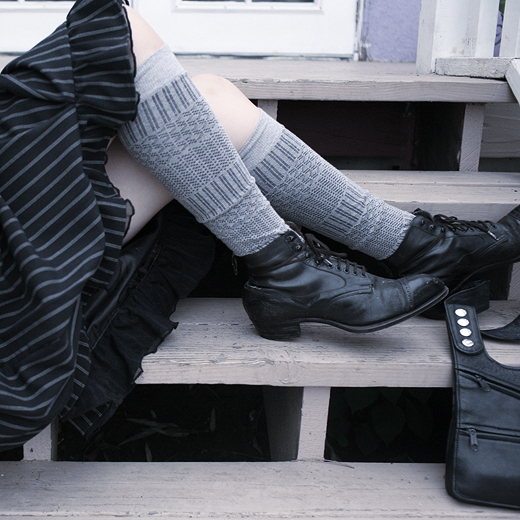 On to the rest of the outfit, bottom to top!
COMPONENTS
Ankle boots: mine are vintage, by Steadfast Shoe company, circa 1919, I think? They're men's, a perfect fit, and were a generous gift from a friend.
Pinstriped skirt: random shop in Harajuku, Tokyo. A little hard to track down, but here is a comparable style super cheap on eBay.
White v-neck T-shirt
Gray arm warmers – cheapies from Tokyo
Pattern scarf: was a gift from my mom, and it's by United Colors of Benetton, I think. Came with these amazing gloves.
Coilhouse limited edition buttons, designed by me.
Holster-purse: I love this little bag! Can't remember for the life of me where I bought it and the lining is in desperate need of repair. It comes with a removable elastic strap which makes it more holster-like. Sometimes I wear it under a jacket. I tried finding an exact match for you guys, but no luck. However, the folks at Darkwear Clothing have been making great holster bags for a decade. Peep their Etsy shop here.
Dass all! If you have any recent long-skirted outfit photos, or long skirt outfit inspiration images, please share them in the comments section. A few more photos below.