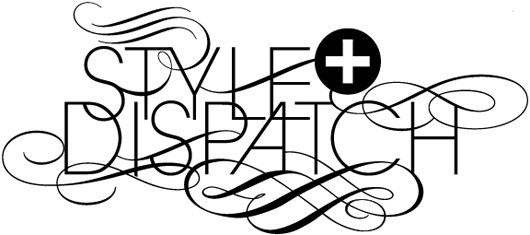 Lat year, I declared war on Too Much Stuff, consisting of a vow to buy no clothing for the duration of 2010, leaving my apartment of ten years, and shedding tons of accumulated crap in the process. As far as the Spartan Resolution goes, it was… Fine, actually. I bought two pairs of shoes [which was allowed], and that's all. I only felt the cruel pangs of desire maybe twice the entire year, and enjoyed wearing the things I already own more. It was SO EASY. In December, I was even able to rid my closet of MORE stuff, thanks to the help of my friend Annah, so you can expect hawtt eBay action sometime soon.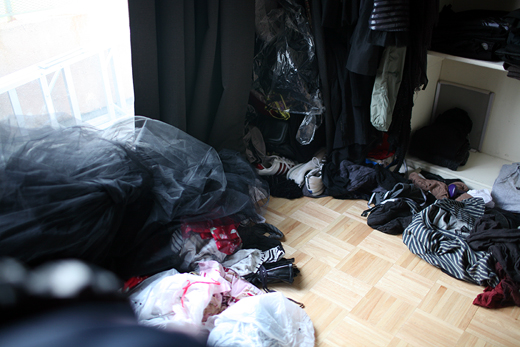 My old closet, during one of my many failed organizing attempts. Should have downsized long ago!

Overall, I'd say I got rid of close to half my clothes, and I miss none of them. None! Moving forward, I'm enforcing a strict one in – one out rule. Any piece of clothing [lingerie and hosiery exempt] I buy must replace something I already own. I'm applying similar principles to our home, getting rid of stuff almost every day,  and think that last year's resolution has actually become something of a lifestyle choice – quality over quantity por vida. I'm definitely not there yet, but getting closer all the time. I don't ever want to feel the pressure of Stuff again!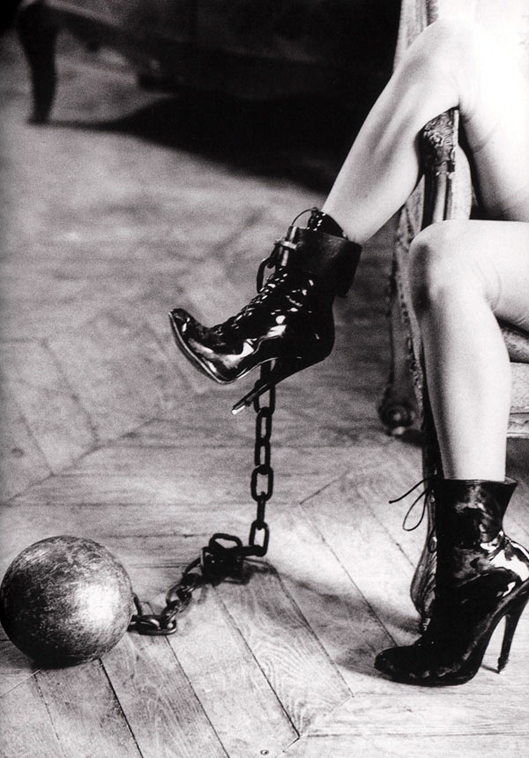 Image by Ellen Von Unwerth