The afternoon shadows are getting longer. The nights approach a little faster each day. Something is in the air, and it's not just autumn's steps, it's…. A massive object hurling towards Earth, exploding into confetti of otherworldly tendrils and black spandex mid-air!
A strange creature emerges. Behold, as she explores this alien terrain!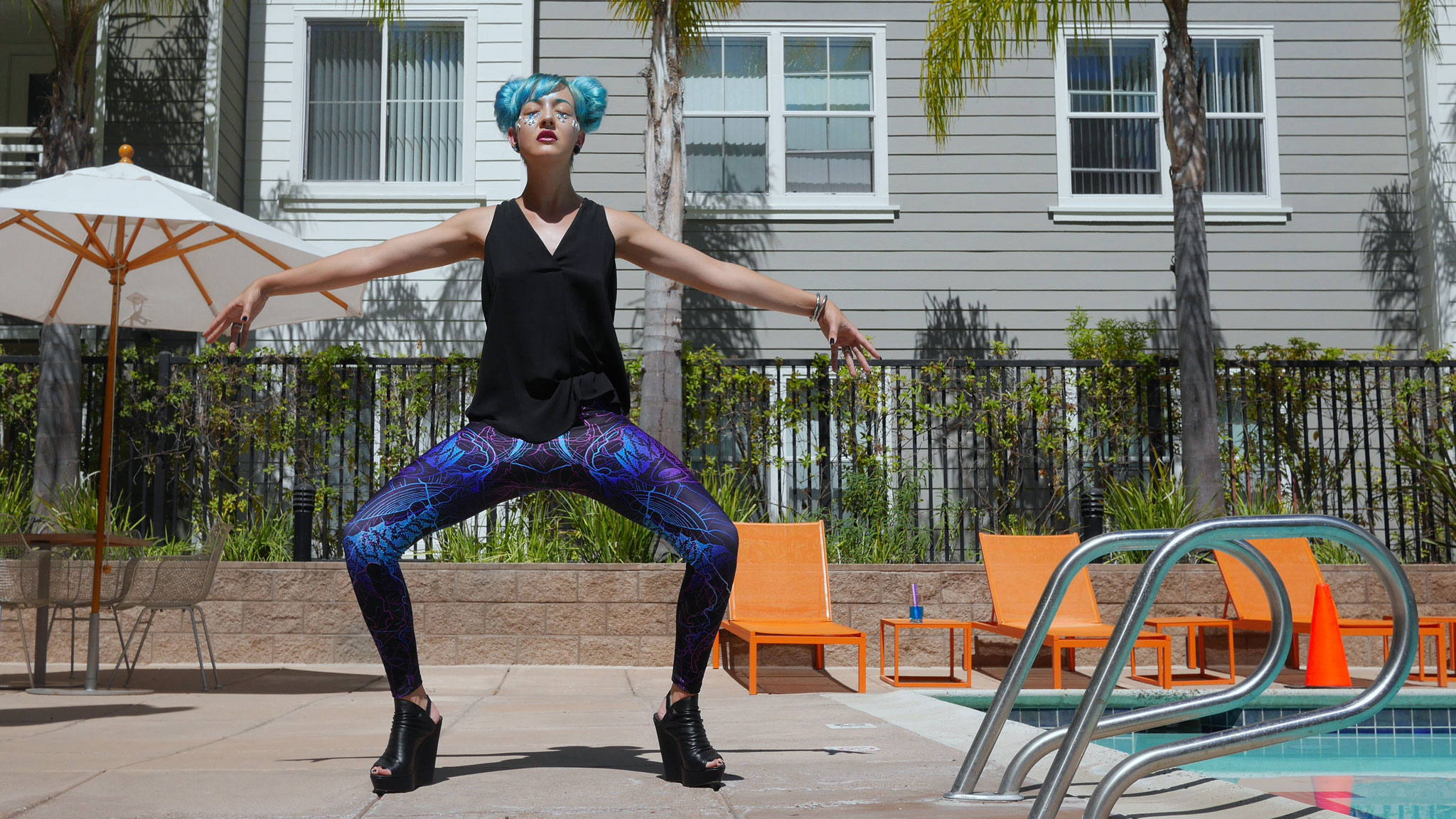 Say goodbye to preorders, fellow cosmonomads! At least this time, because Toxic and Void Alien Botany leggings are now in the shop, in a very limited edition, ready to zoom straight to your heart.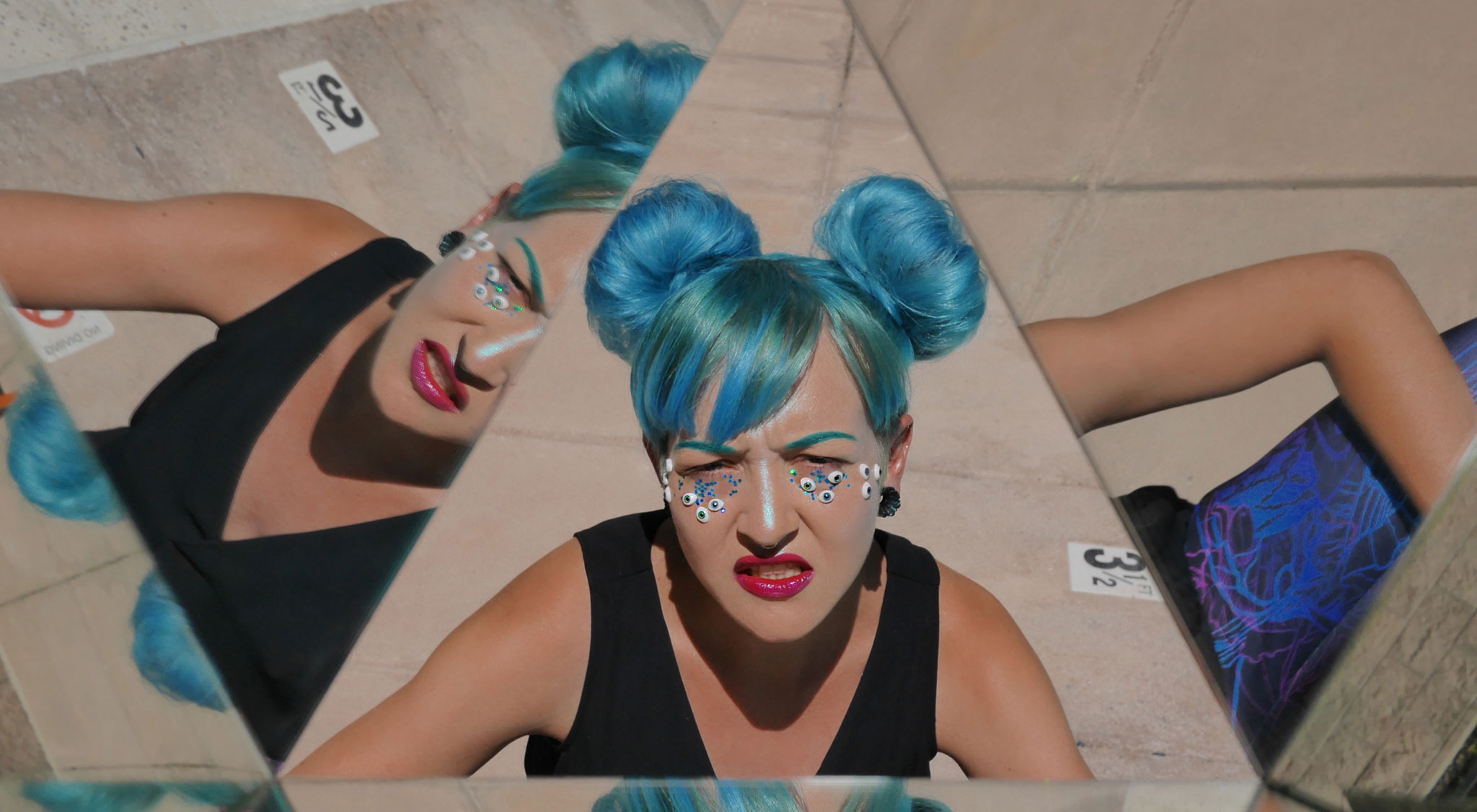 (And to your butt, I suppose.)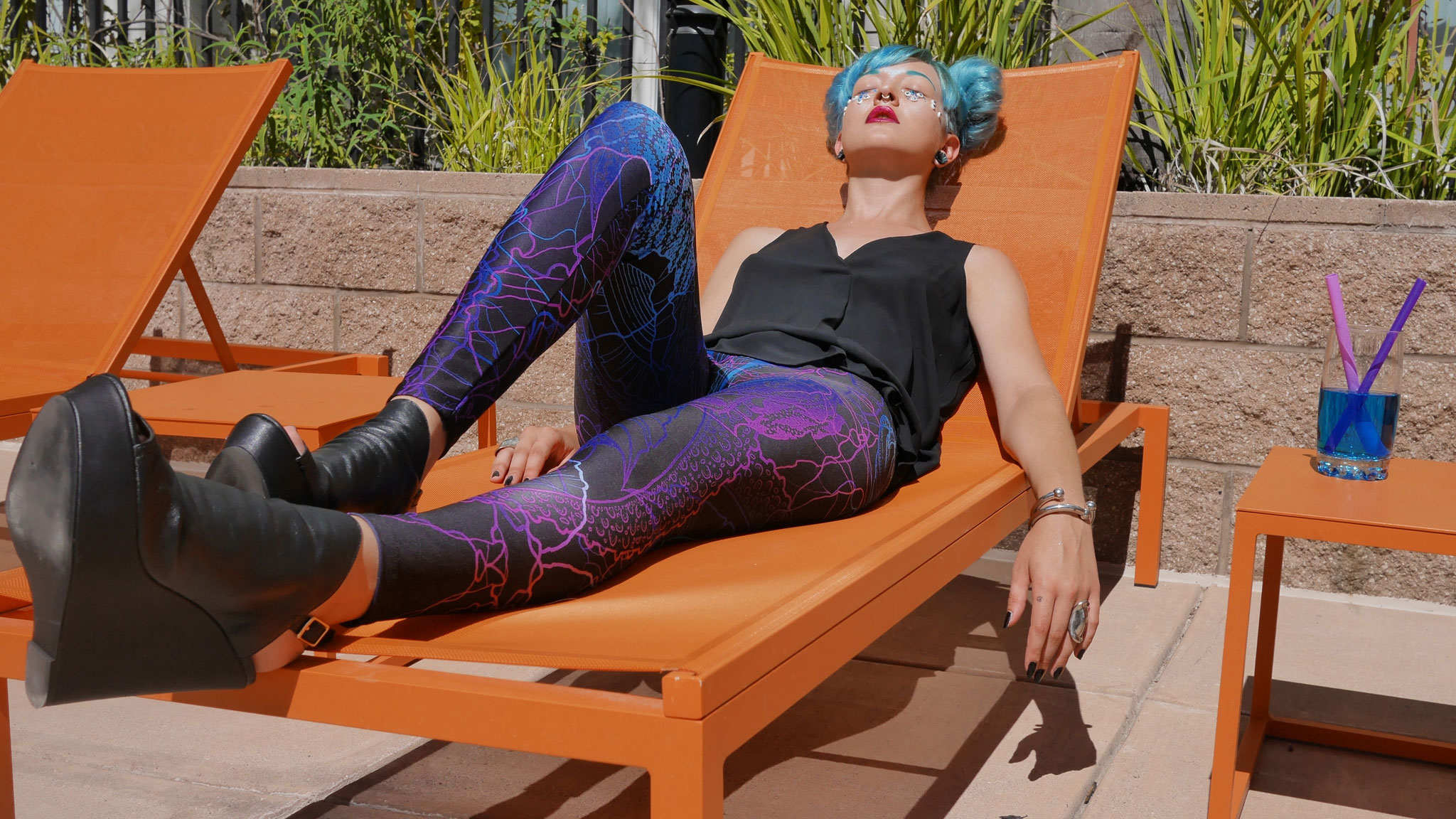 This crop is printed on my absolute favorite material: super-dense and lightly fleeced on the inside for the softest, shapeliest, most flattering fit yet.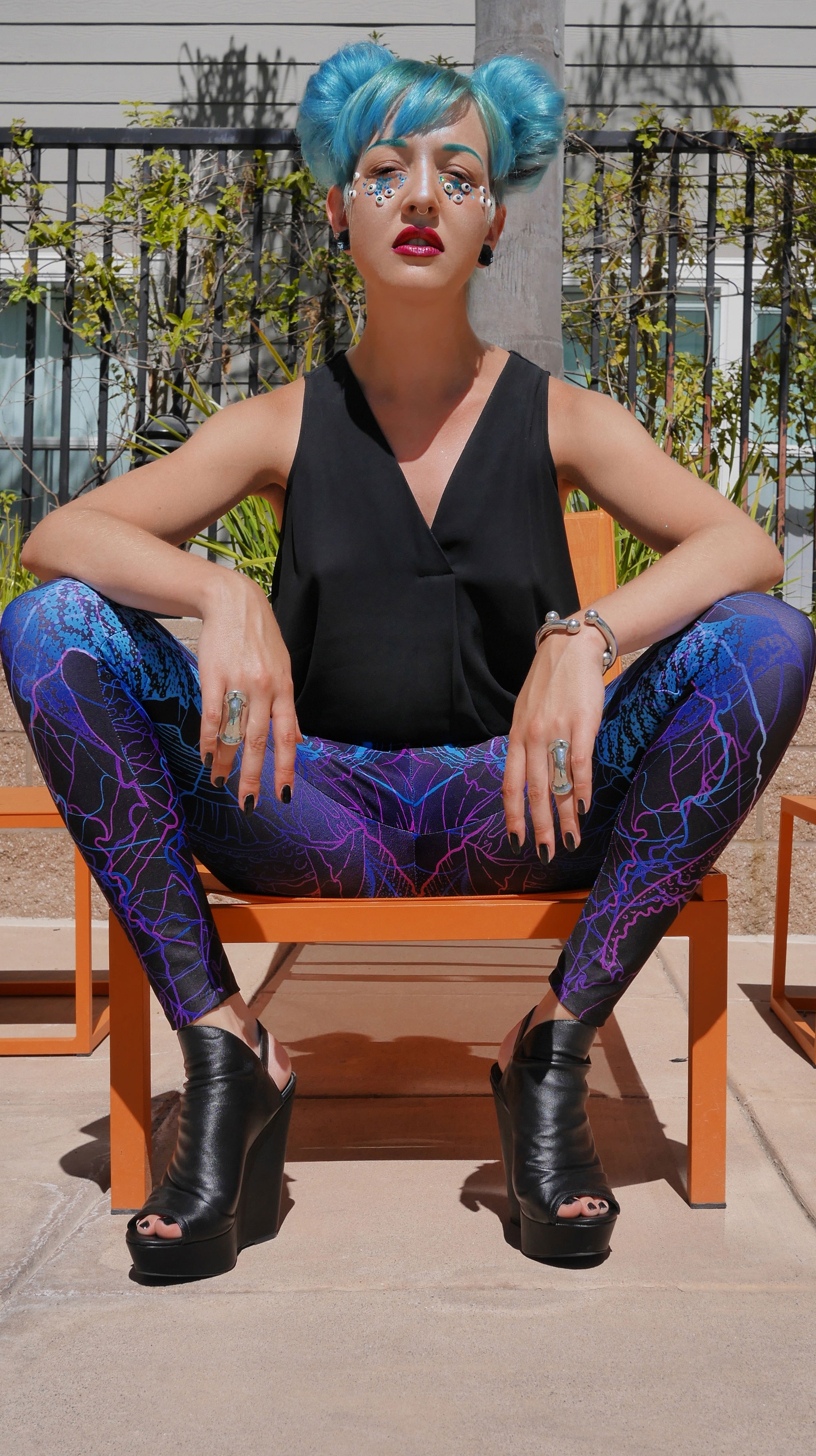 Indeed, this is the magical stuff my original winter samples were printed on, but the fabric was in such high demand that it disappeared before preorders ended – for an entire year.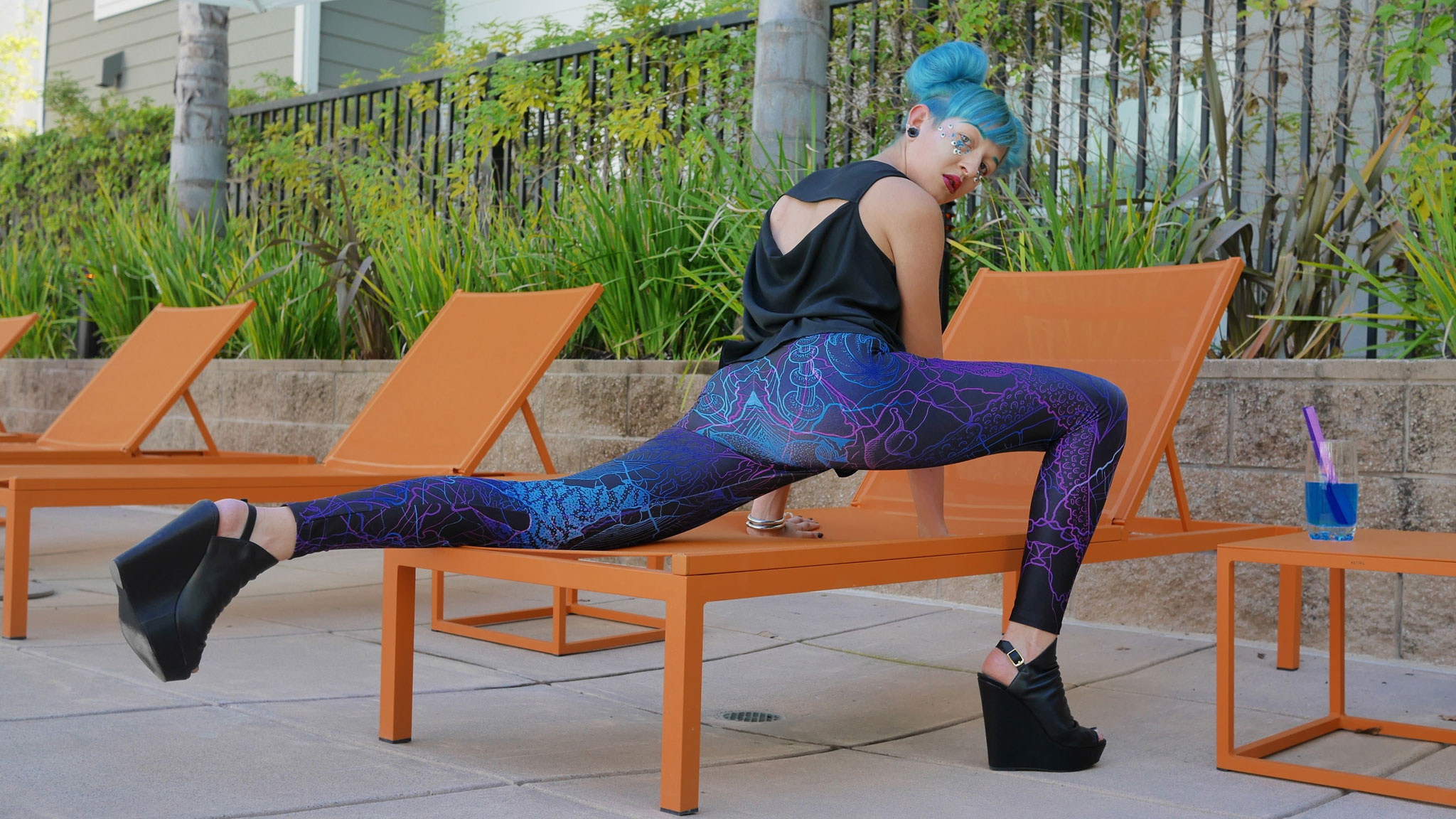 While sizes XS through XL are available, they are in super-short supply, so if your stems have been waiting to get into a pair of these, now may be your only chance.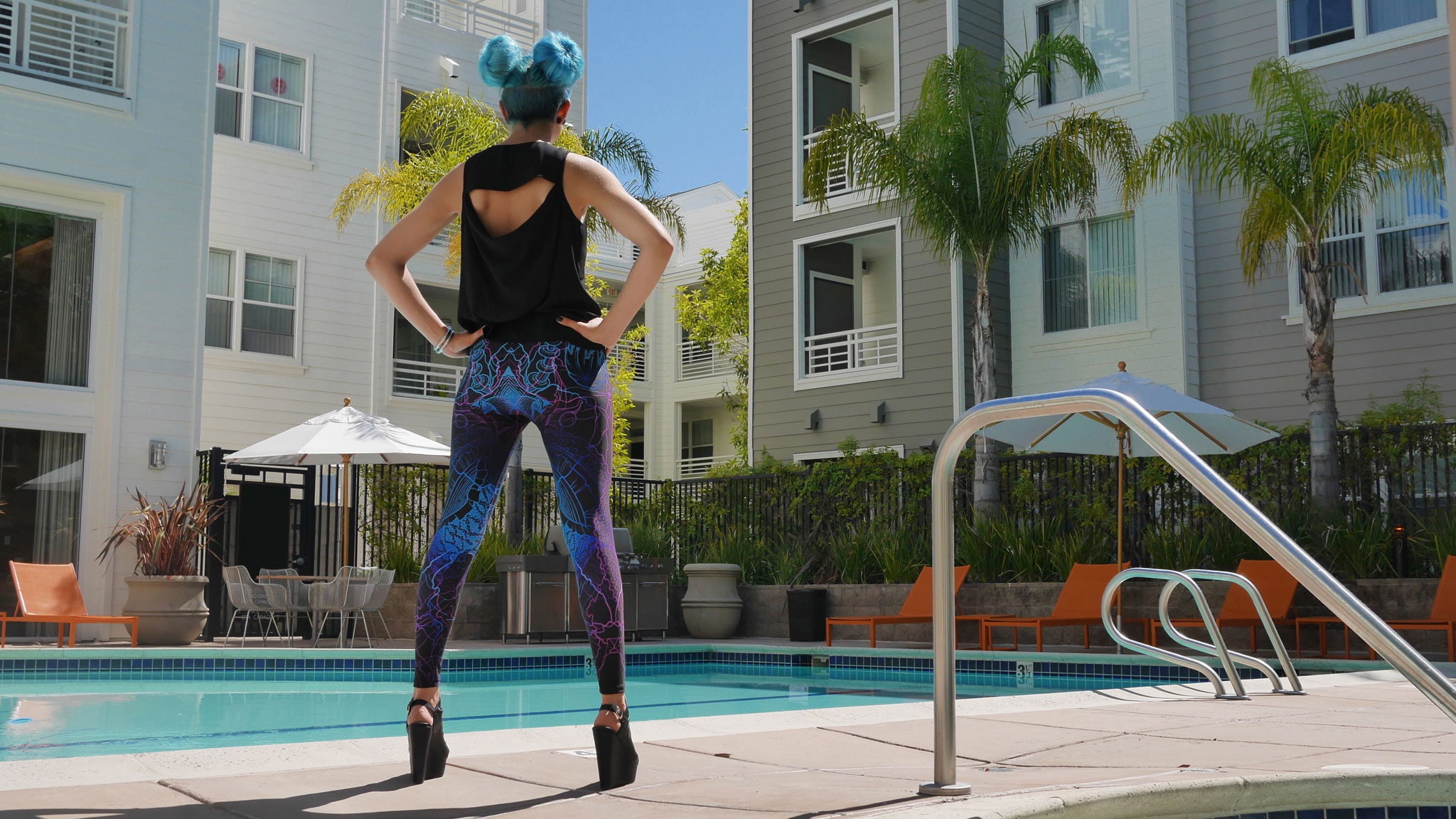 So point your legs and wallets to the sky and let Alien Botany invade your closets. This strange encounter is written in the stars.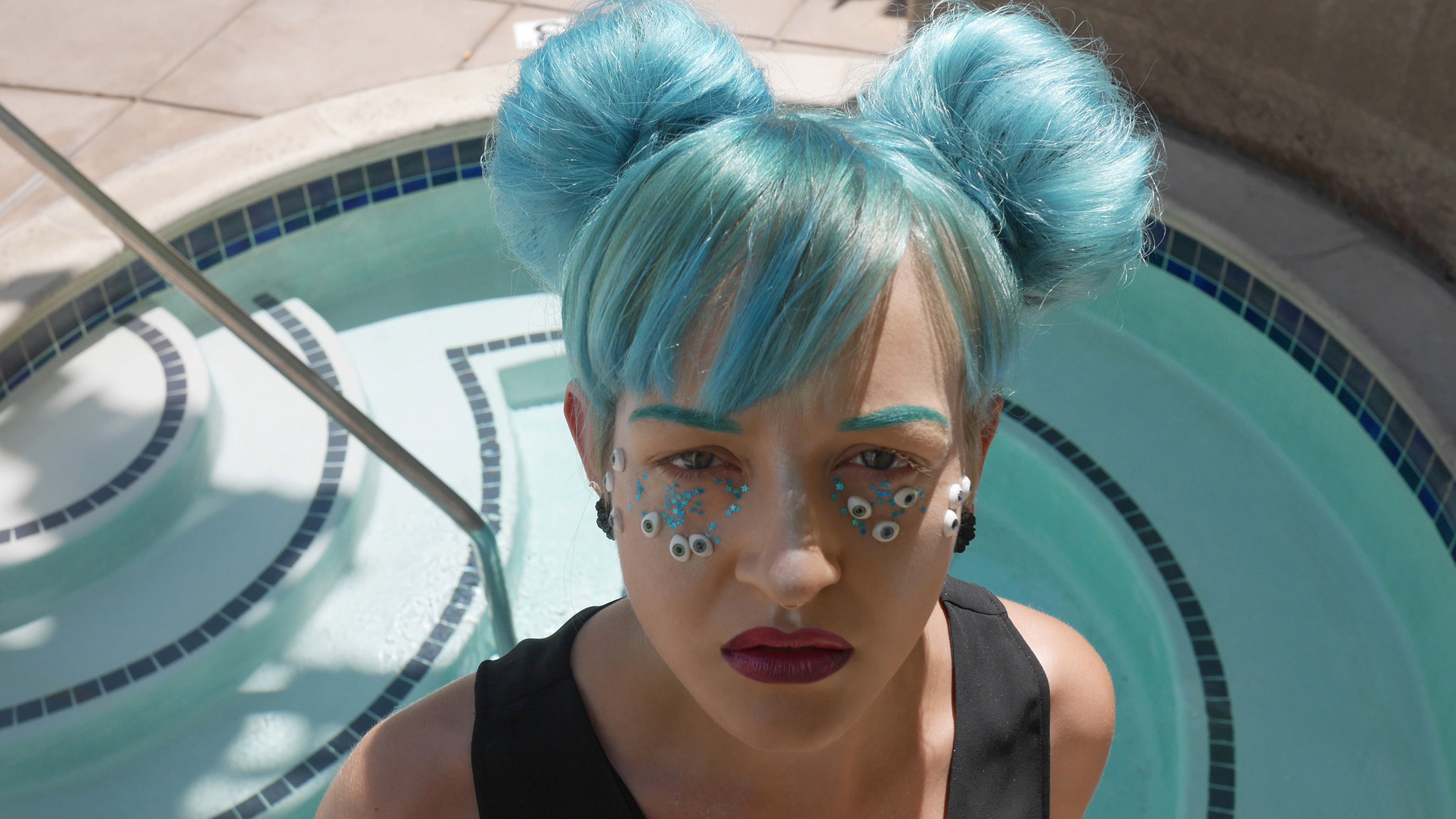 The fancy space cat is 5'9, has 40″ hips and is wearing size L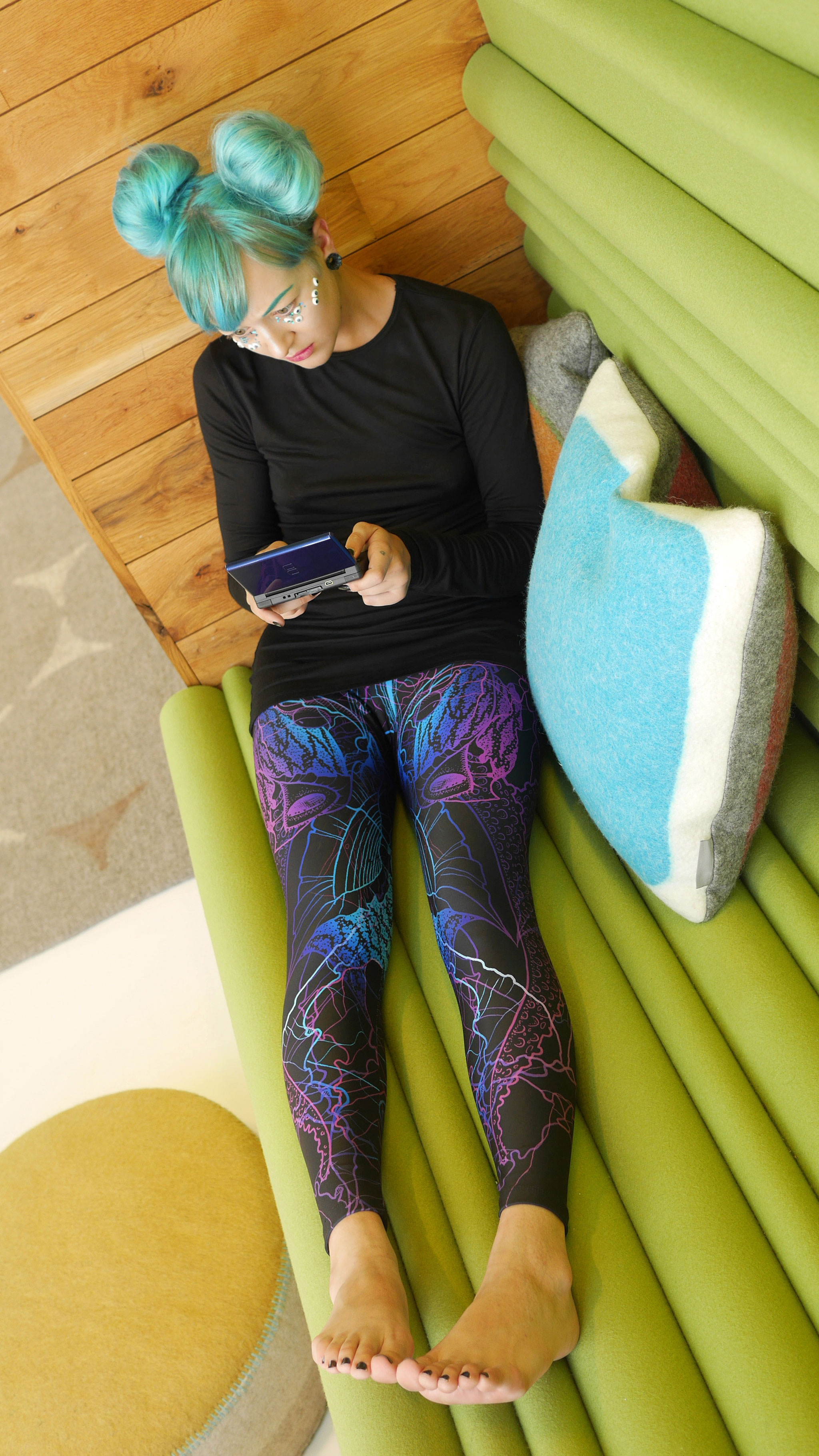 Photos, concept, styling, make up: Zoetica Ebb
Model: Leyla E. Parker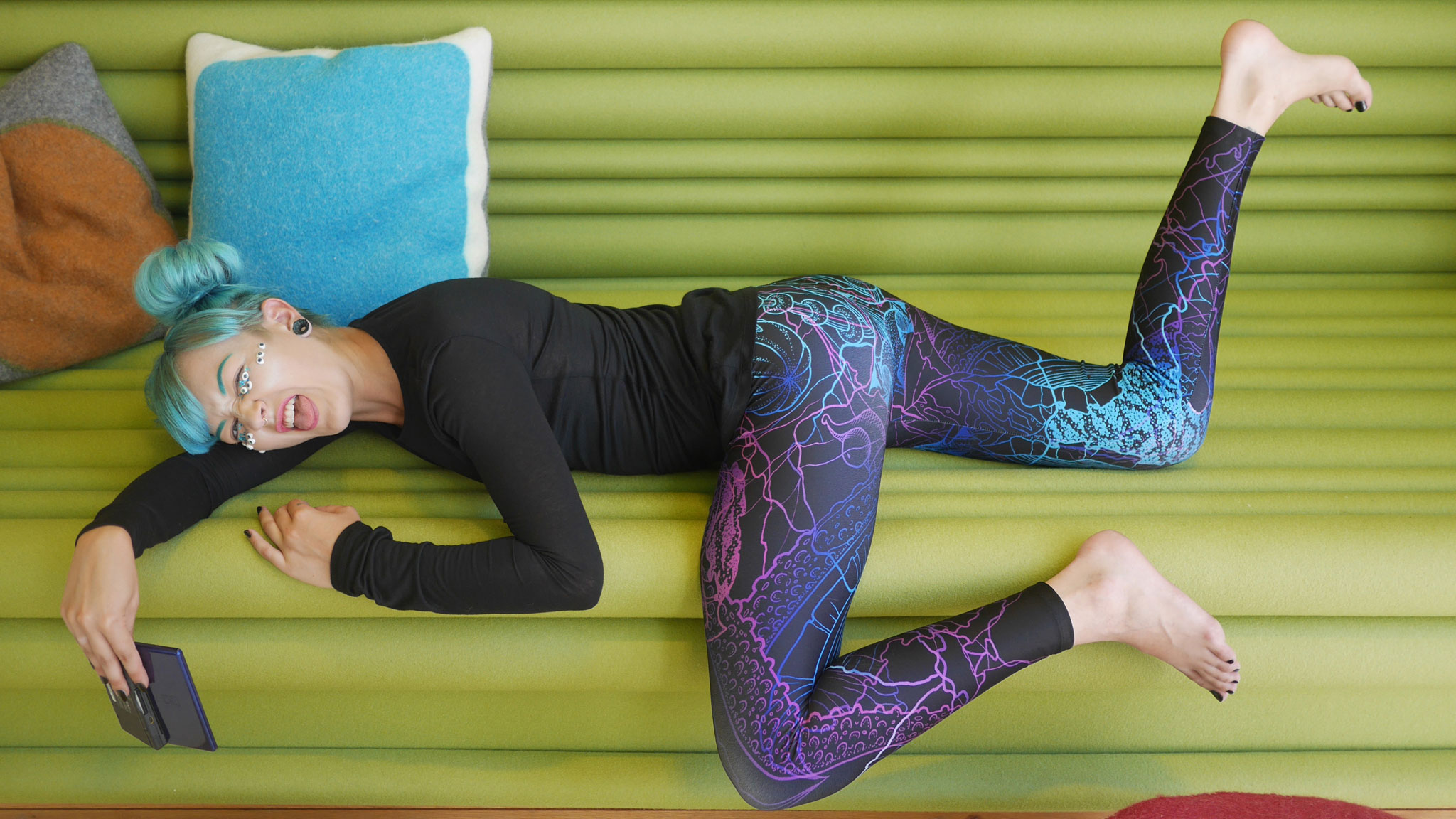 The refracting effect was created in-camera, using a special mirror contraption I devised.