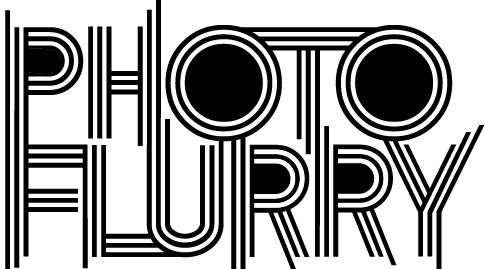 Happy sleep, mind you. Though, as always, I didn't get to see every panel or every attending friend that I wanted to, this was one of the best Cons ever for me. In part because I got to meet a ton of shifty internet types I'd been in orbit with over the past few years, in part because I finally managed to make it to all the parties I'd missed in the past, in part because A came, too, and had in implausibly productive time. Also because the Sheraton's beds are among the most comfortable I've ever slept on.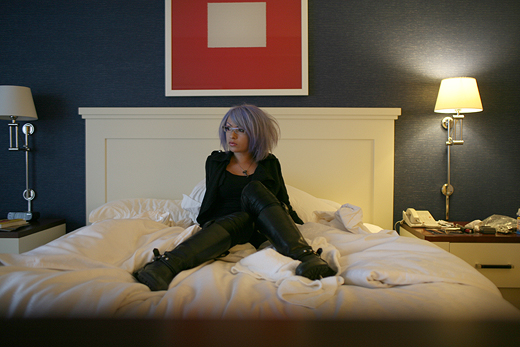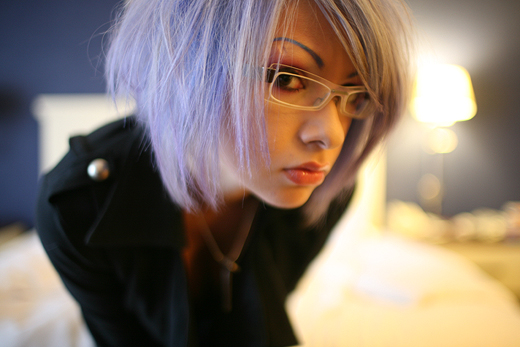 DISCLAIMER: hair is much shorter now
So, despite the exhaustion and the back in knots thanks to a particularly unwieldy zoom lens and that remarkable Con smell, I had a good time. I also shot a ton of photos for Chinashop, most of which are now up in conjunction with posts by staff writer Jeff Nau.
1. TRON: Legacy panel and booth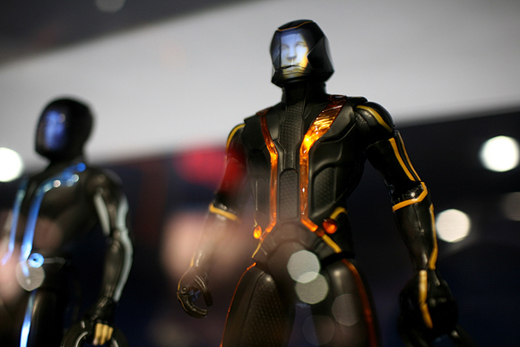 The panel was incredibly difficult to get into, but I managed to sneak in, using both my charm and my laser machete. 3D glasses were handed out at the doors, tons of clips were show, Jeff Bridges talked about the importance of recycling, and a few sound-clips were recorded using the voices of the audience. As a bonus, Guillermo Del Toro made a surprise appearance toward the end. Click here to see more.
2. Creepy resurrection signing at the Dark Horse booth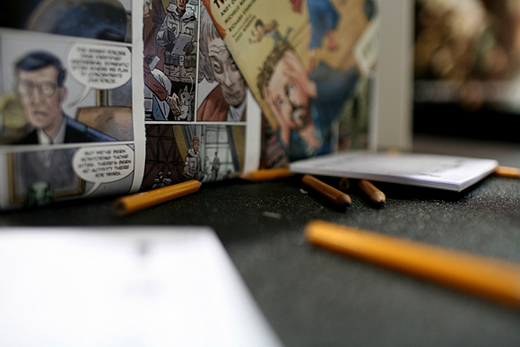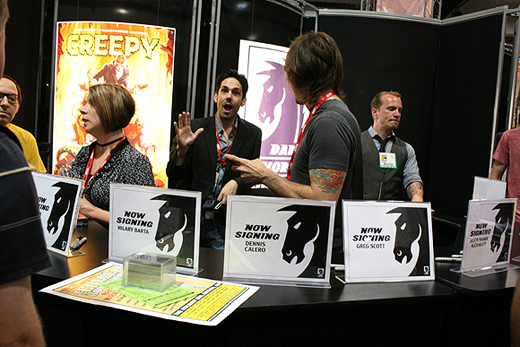 Creepy is back! This was fun to shoot, and I got to chat with artists Dennis Calero and Rahsan Ekedal. Click here to see the gallery and rejoice.
3. Geek Girls Panel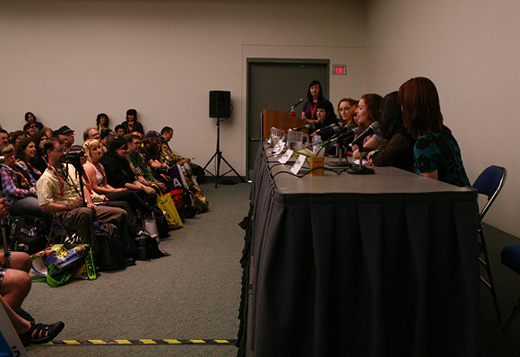 From the program:
Kristin Rielly (Geek Girls Network) leads a discussion about growing up geek, turning passions into careers, and who shot first. Representing the many awesome aspects of the geek culture, panelists Morgan Romine (The Frag Dolls), Bonnie Burton (The Star Wars Craft Book), Marian Call (singer/songwriter), Sarah Kuhn (One Con Glory), Jill Pantozzi (Has Boobs Reads Comics blog), Veronica Belmont (Qore), Kari Byron (MythBusters), and Kiala Kazebee (GeekWeek.com) school you on what it means to be a real geeky girl and even make you LOL IRL.
Click here for MOAR.
4. Yo, Gabba Gabba! Panel and Dance-Off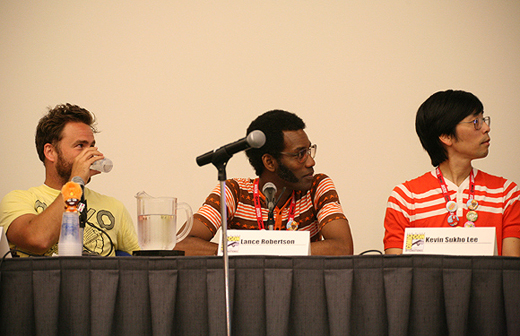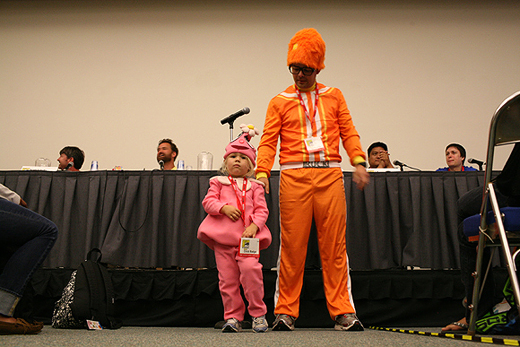 The cutest thing at the entire Con, complete with a dance contest, tribute paid to influences, and hilarious Q&A. More right this way.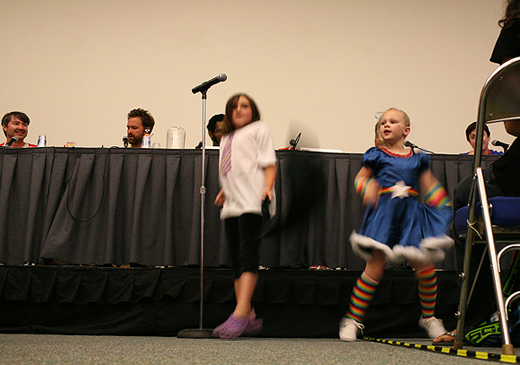 5. Grant Morrison and Usagi Ujimbo's Stan Sakai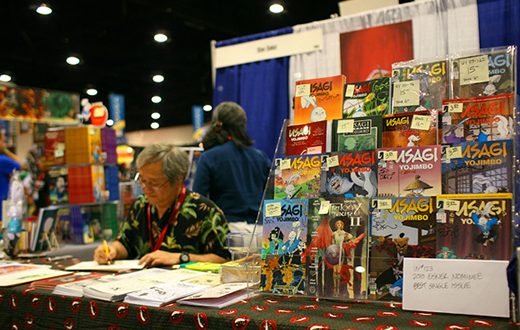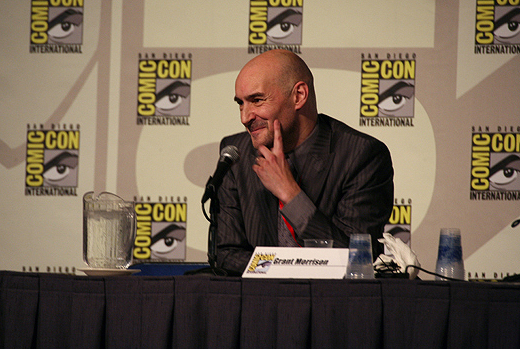 Not really sure how these two made it into the same post but HEY. That's what Con is all about! Besides, a samurai bunny can totally be a transsexual shaman's vision. And vice versa.
6. Artists' advice on making it, with shotsof V for Vendetta's David Lloid and Tony Millionaire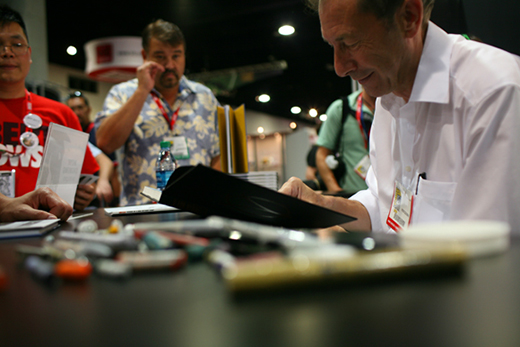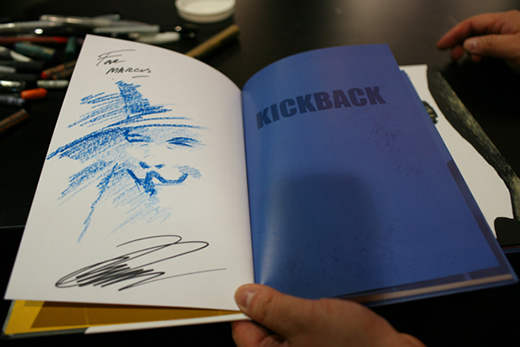 A mixed bag of Jeff Nau's Con experiences and advice to aspiring comics artists, with a collection of images by yours truly. Check it!
7. Moody Mondays: Ben Templesmith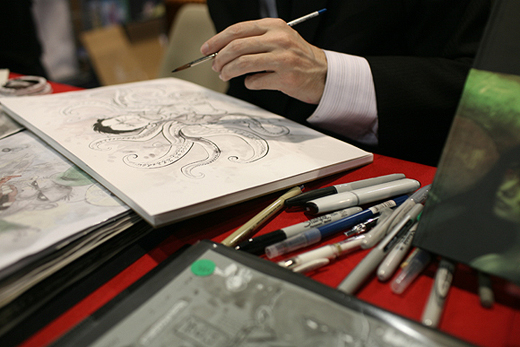 The man behind Squid Girls names his top 5 songs for when he's feeling moody. Now with youtubes!