This post was commissioned by May Patreon raffle winner, Eric Berthelette. Big thanks to the entire Patreon crew for bringing so much within my reach!

I love my Dublin neighborhood. The ten-minute walk to Phoenix Park, the IMMA literally across the street, the nearby canals – all of it feels tailor-made, nature and culture right at my doorstep. And right around the corner, a massive piece of history looms, foreboding and grey, drawing lines of tourists daily.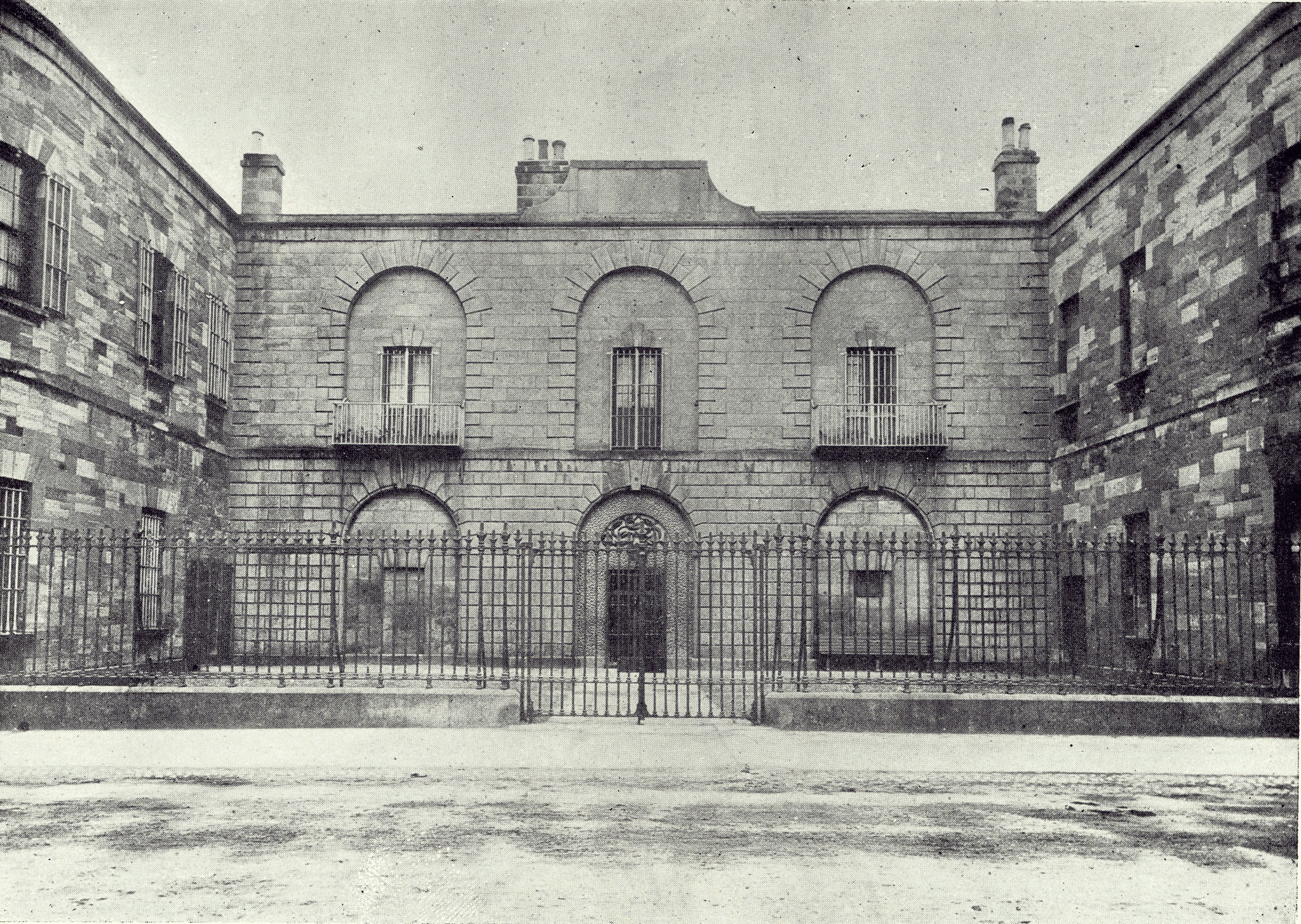 Exterior of Kilmainham Jail from South Dublin Libraries archives. Until 1820, public hangings took place here.
Built in the late 1700s and functional until 1924, Kilmainham Jail is now a museum and offers tours, led by dedicated storytellers. My guide had me in shivers by the end of the visit, but I suspect that would have been the effect no matter what – this place is utterly terrifying…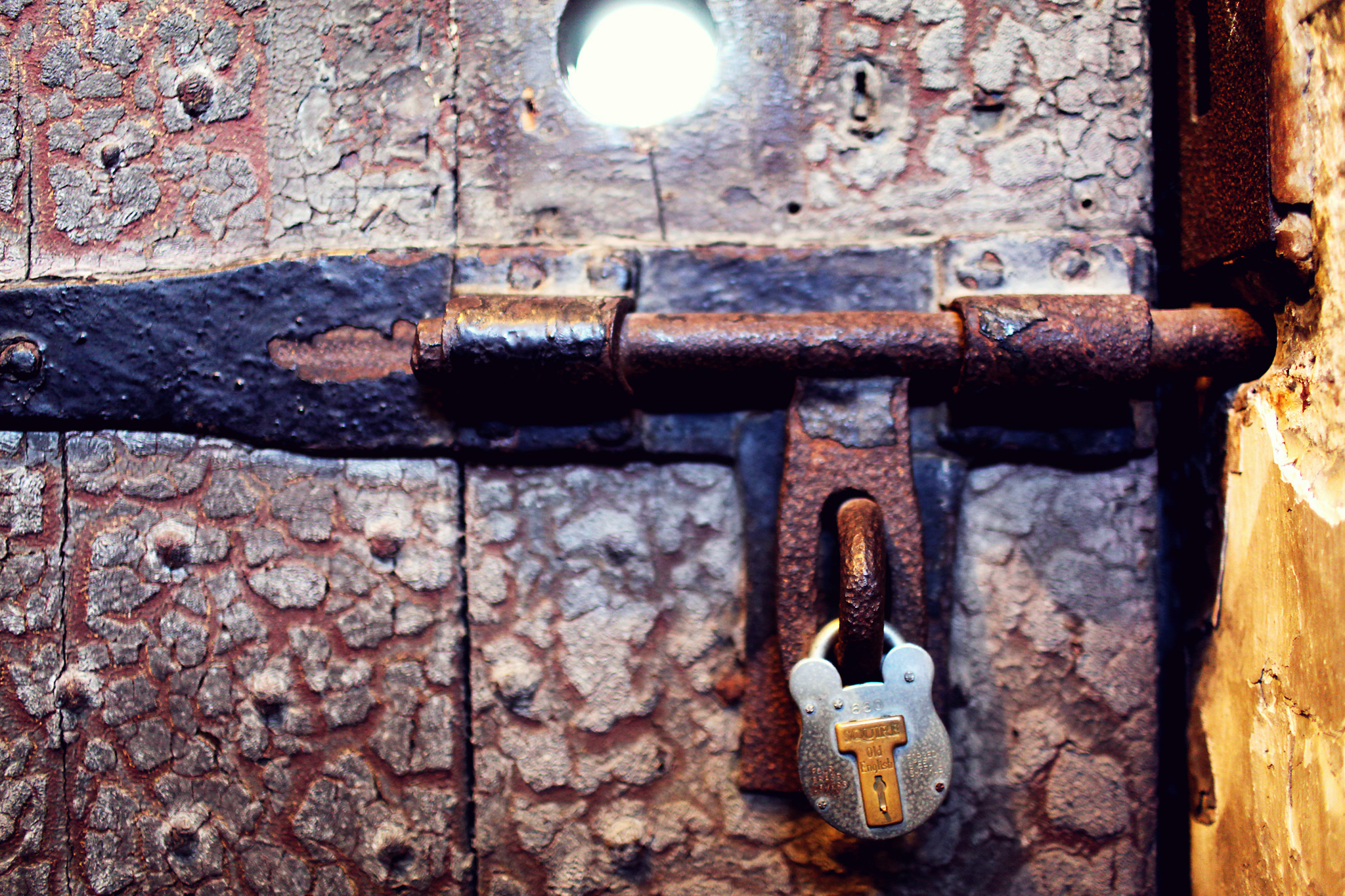 …And utterly gorgeous. Walking through the narrow corridors one can't help but think that decay this profound can't possibly exist due to time alone. No, this must be the decay of human suffering.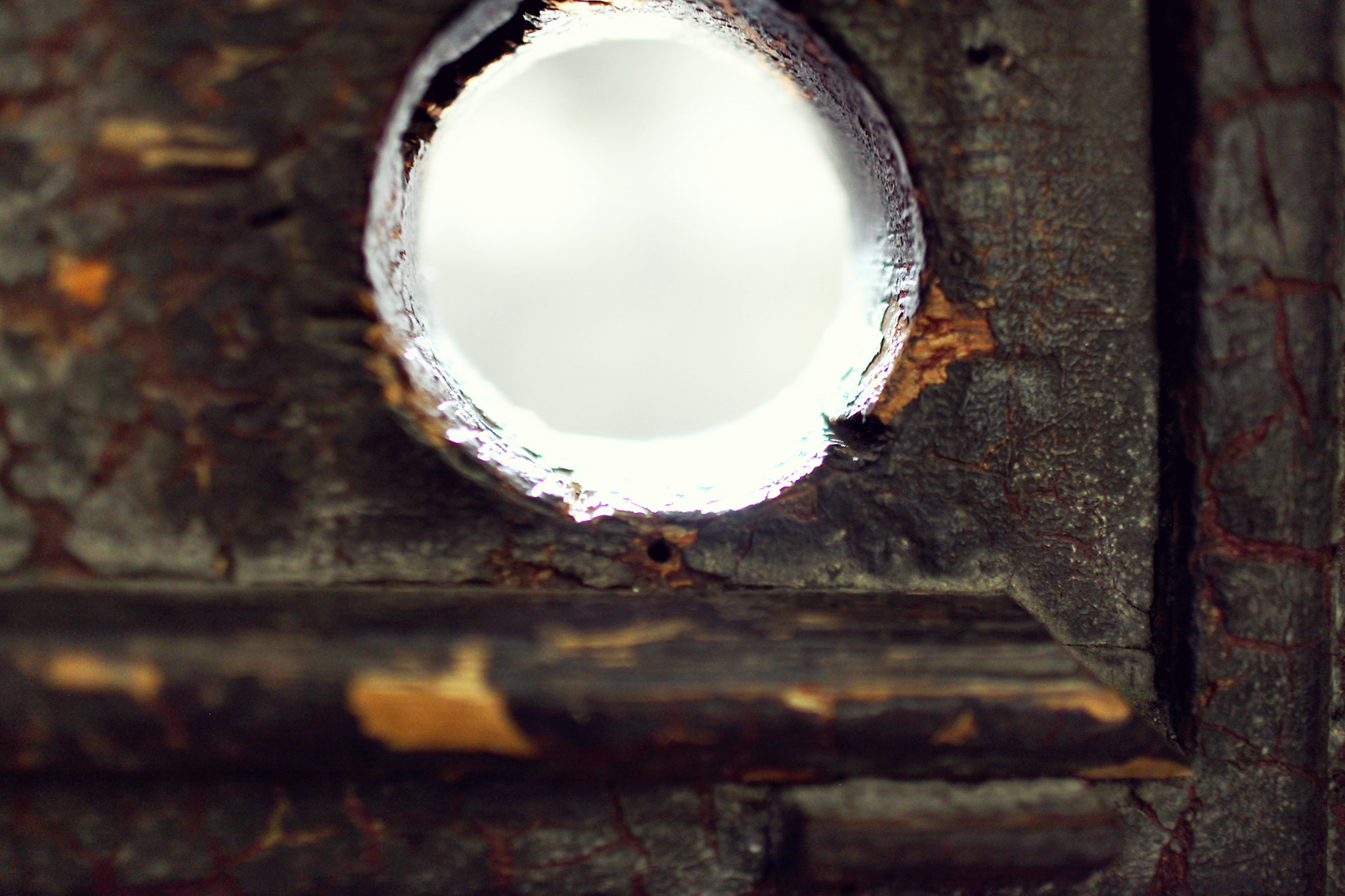 The damp of tears, the shuddering of despair, the rattling of hungry bones – this, not time, is what eats the doors, rusts the steel and chips the stucco.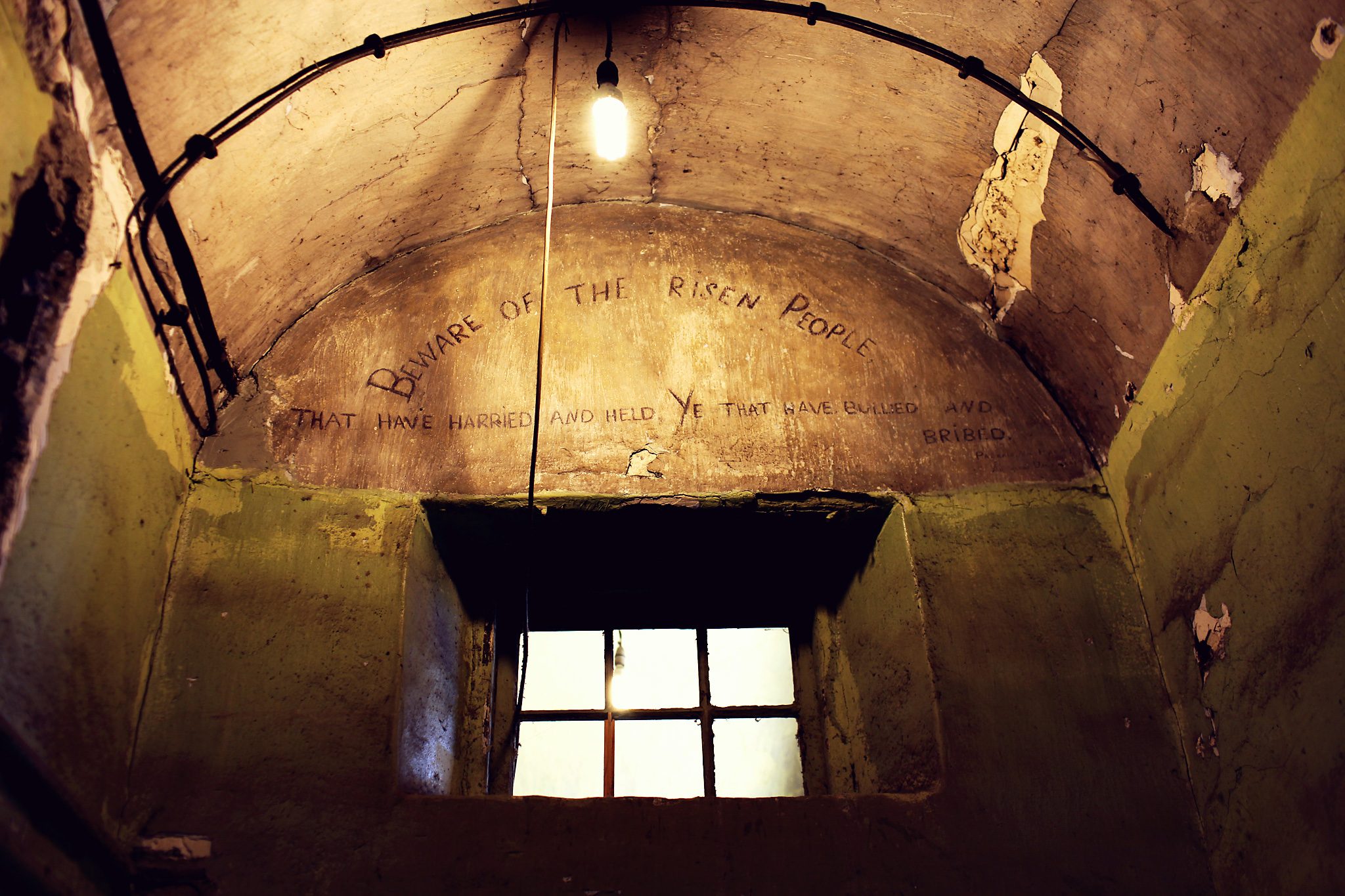 Thunderous courtyard executions, remorse, panic – the walls absorbed it all. The fortress stands, but it's forever haunted.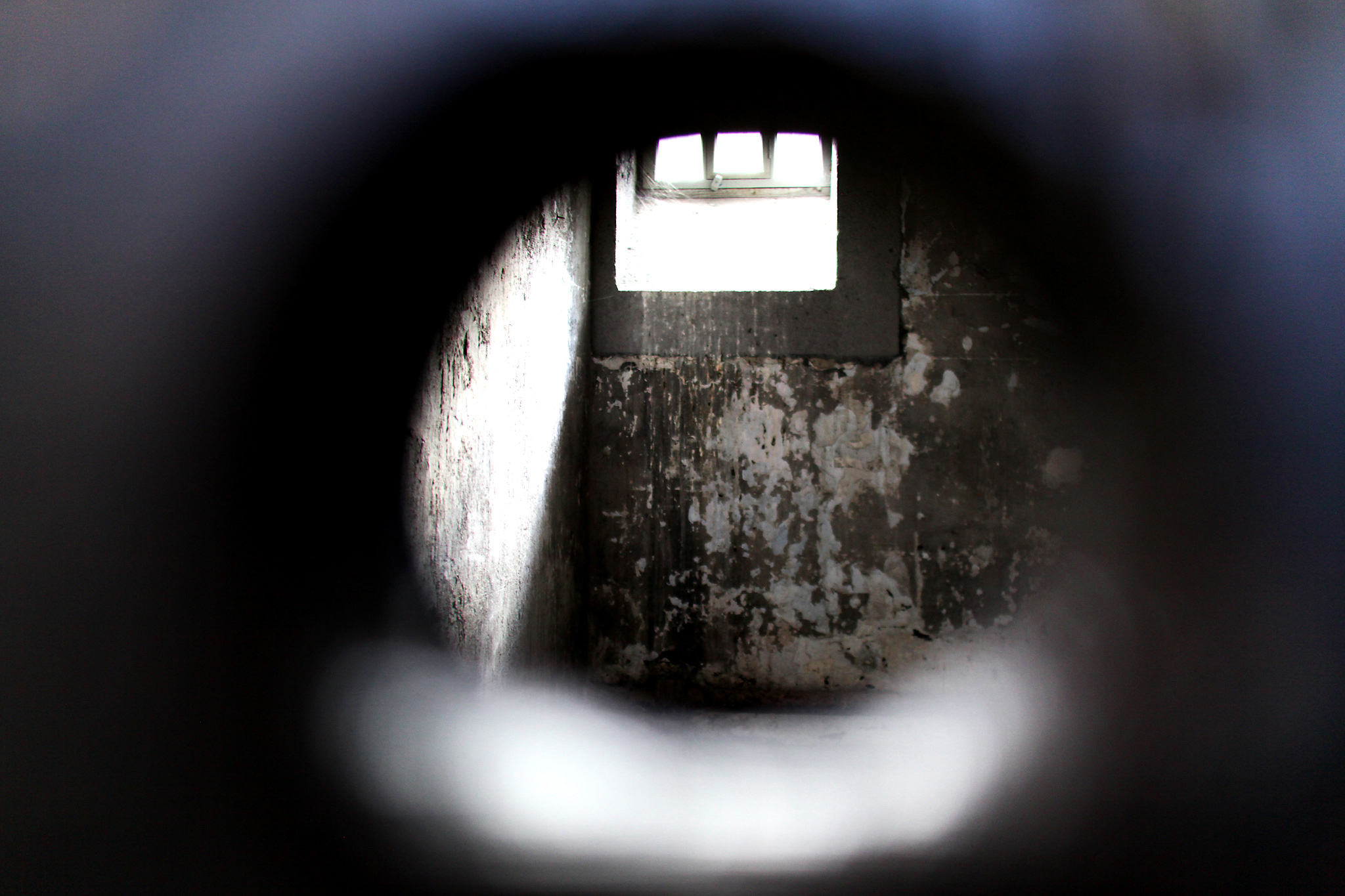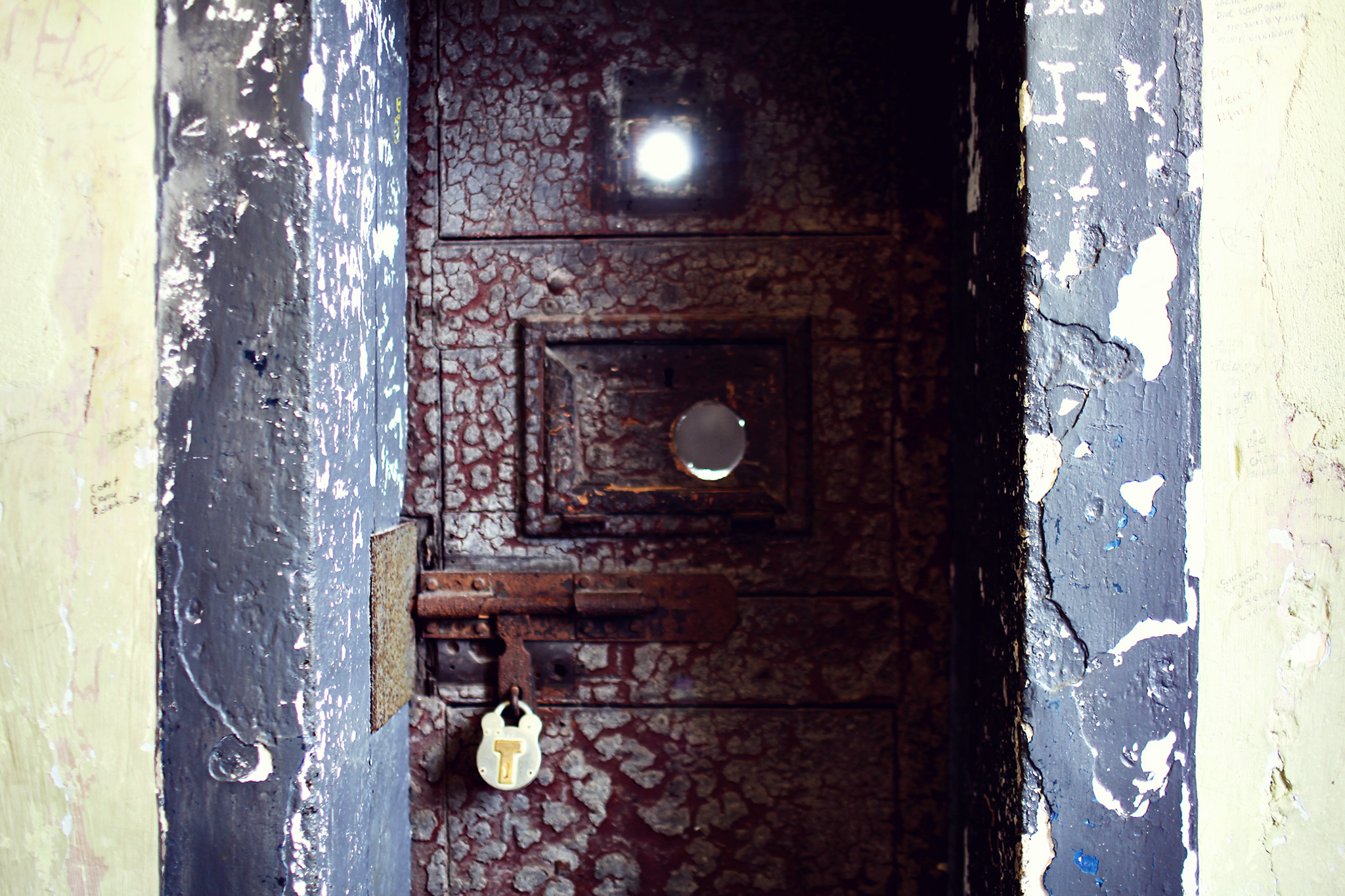 Dubbed "The Irish Bastille", Kilmainham Jail confined women, men and kids as young as seven.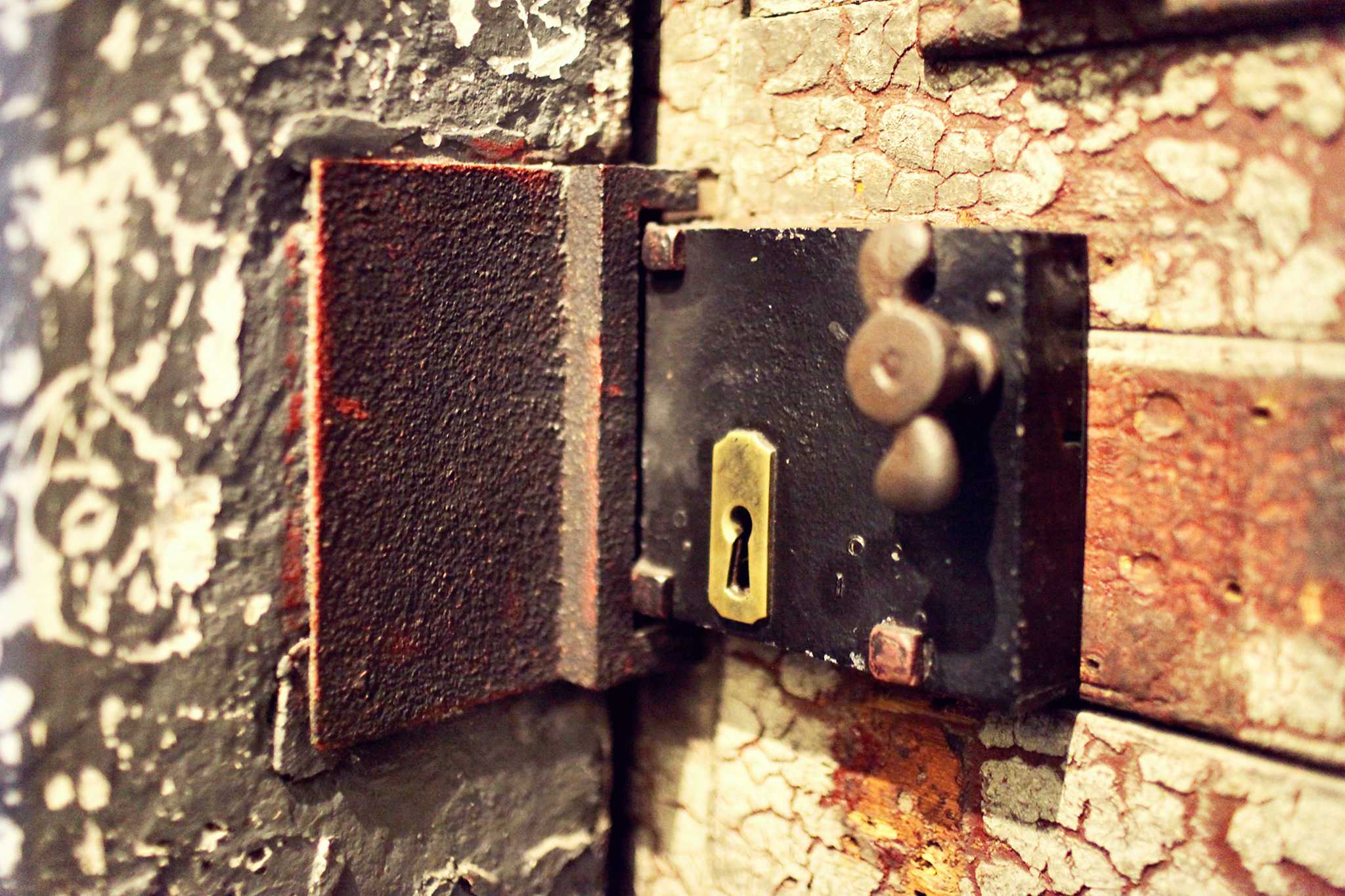 With a single candle rationed every two weeks for warmth and light, how cold these cells must have been. How long the night.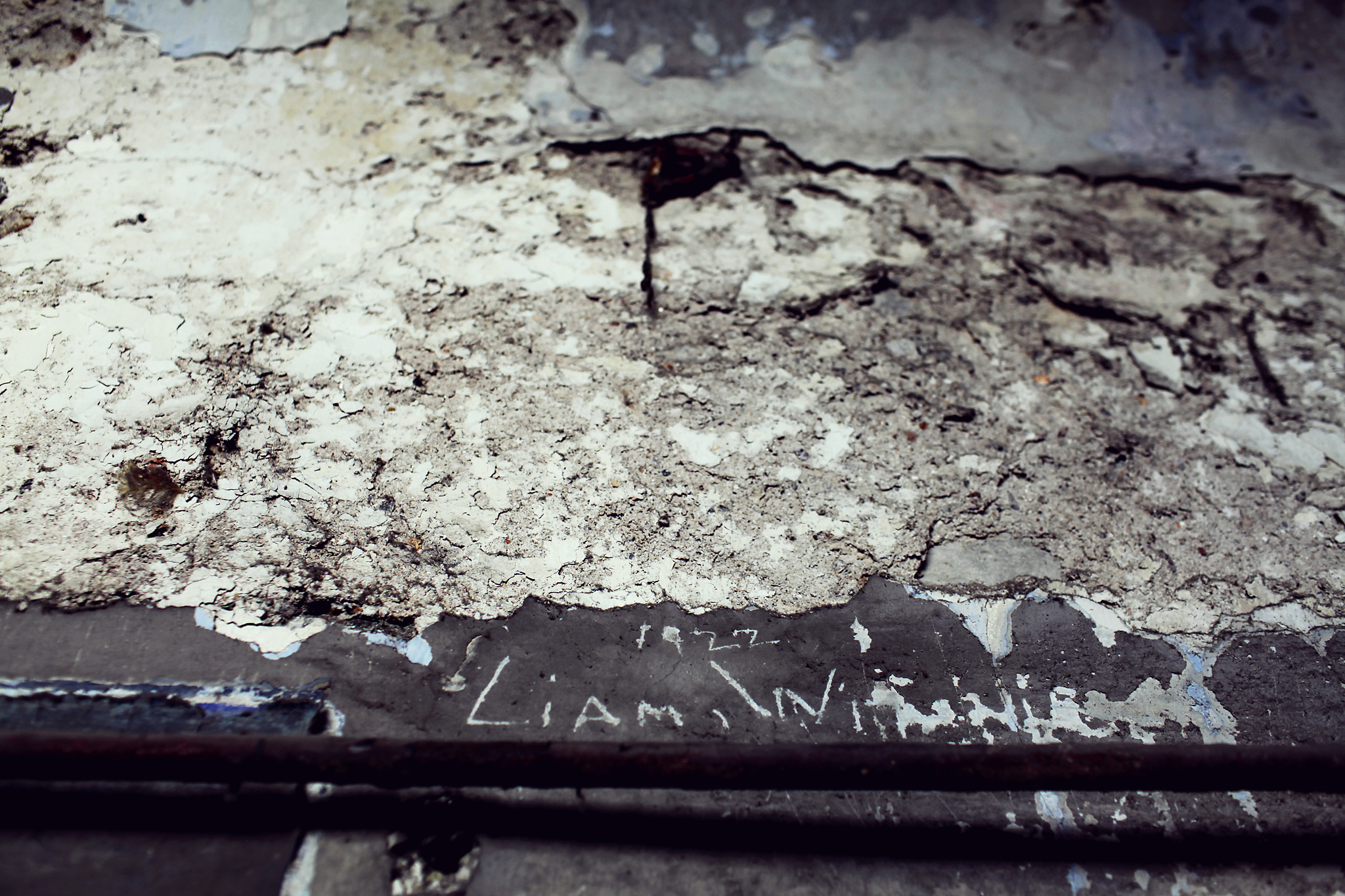 There are countless names scratched into the walls. This one caught my eye because of the year. 1922 – just two years before the jail's decommission.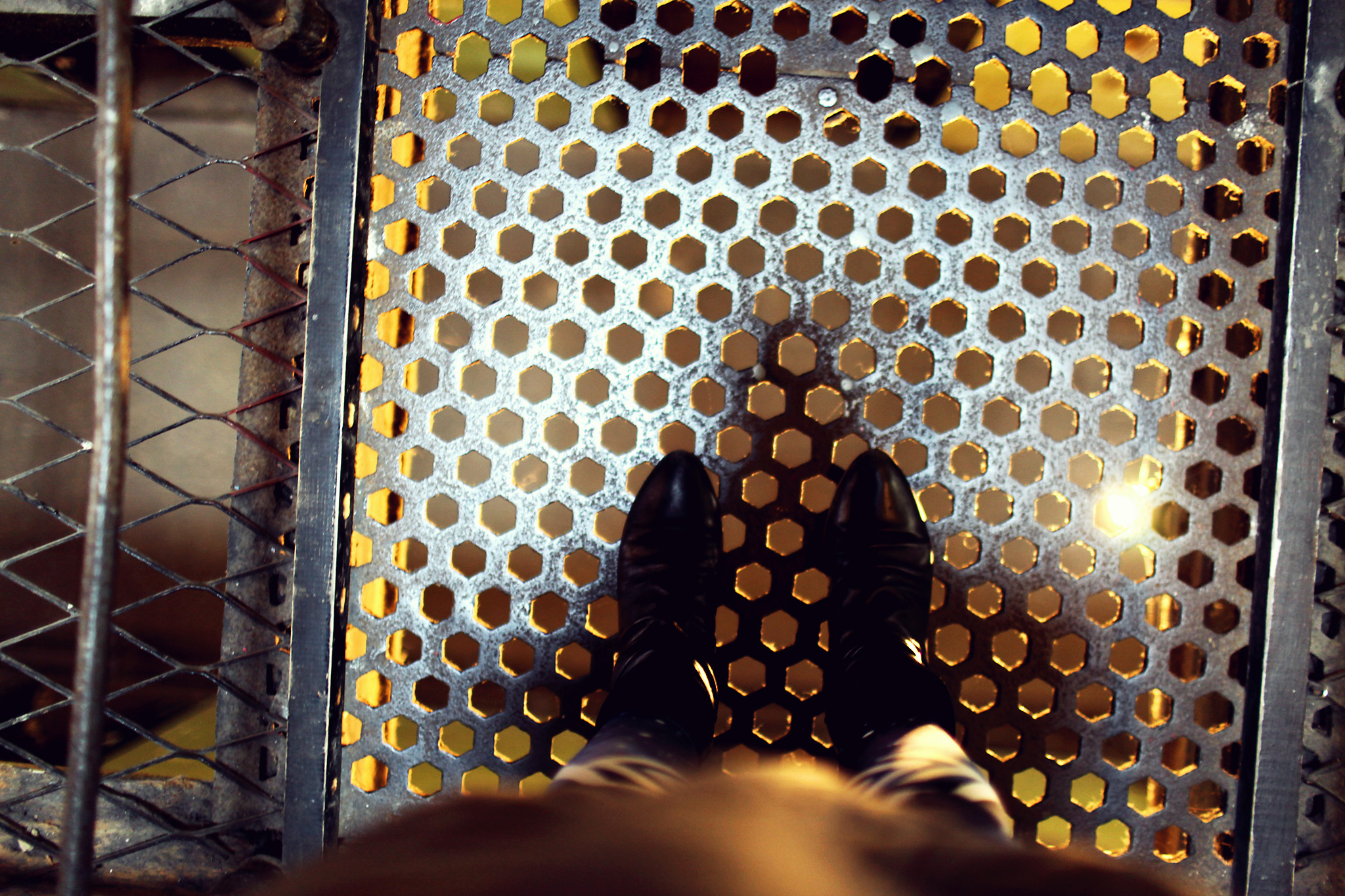 Thirty minutes into the tour, I was overwhelmed. The beauty of the crumbling behemoth! The claustrophobia-inducing passages! The heft of historical significance!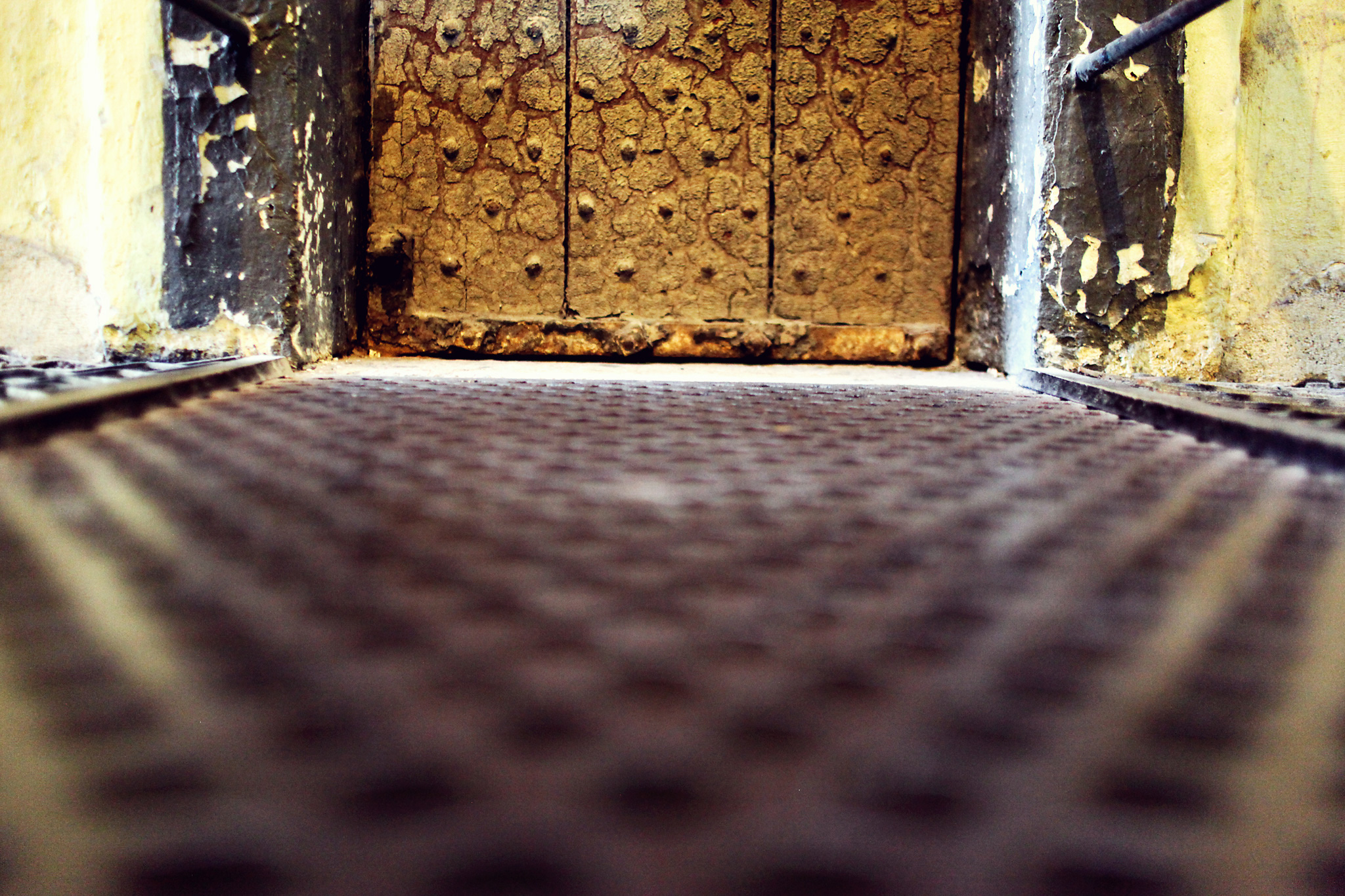 The prison's design became even more impressive as we advanced. The heels of my boots echoed across steel honeycomb grates – one of the bridges veering off the main walkway to yet more cells, more heavy doors, more tarnished locks and bolts.
And then! This: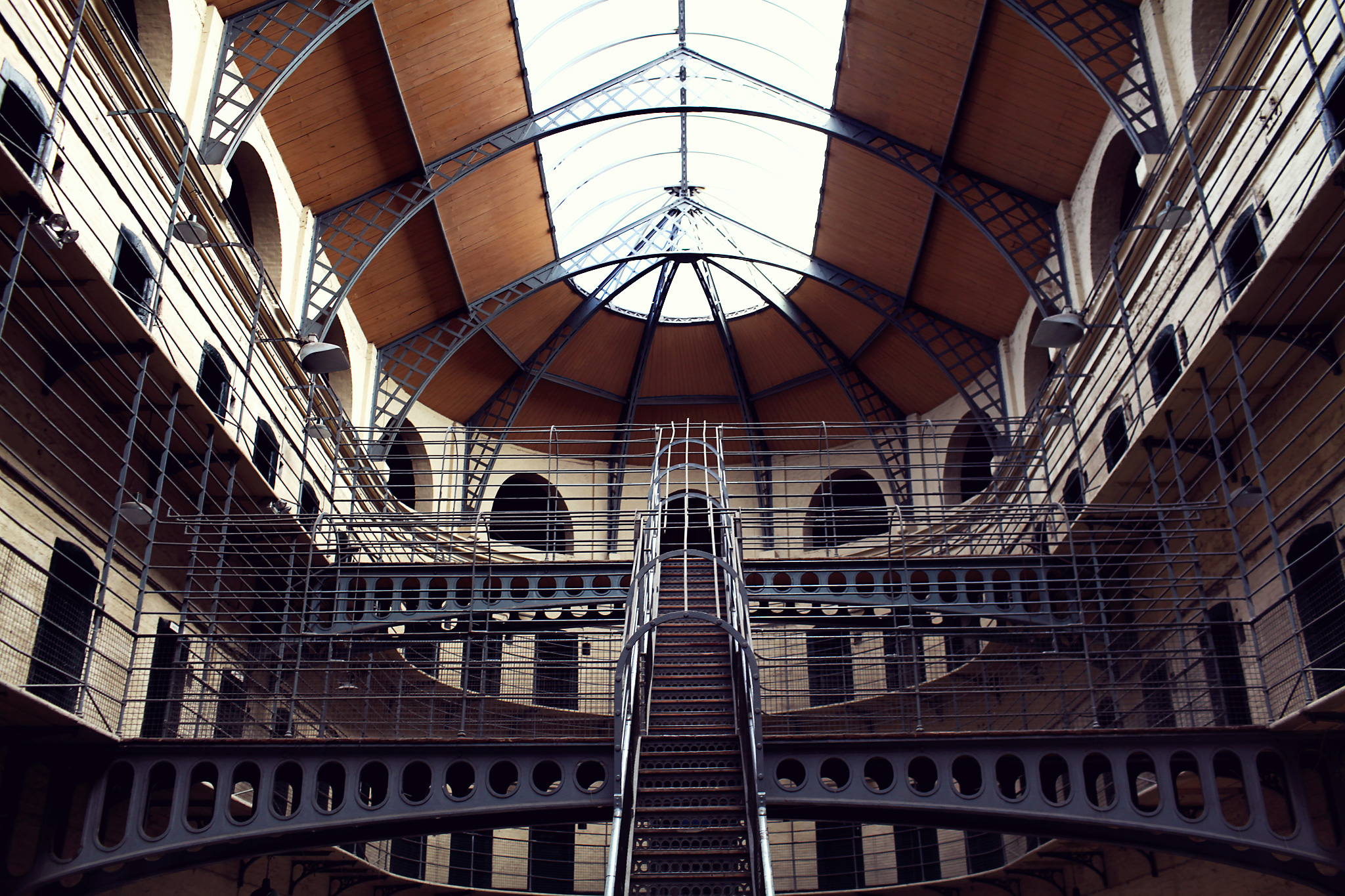 The unexpected space, steely web and glowing skylight took my breath away. It's the Victorian Wing, and if it looks familiar, that's because it is. Twelve films have borrowed this location to date, most notably, perhaps, The Italian Job, Michael Collins, and In the Name of the Father.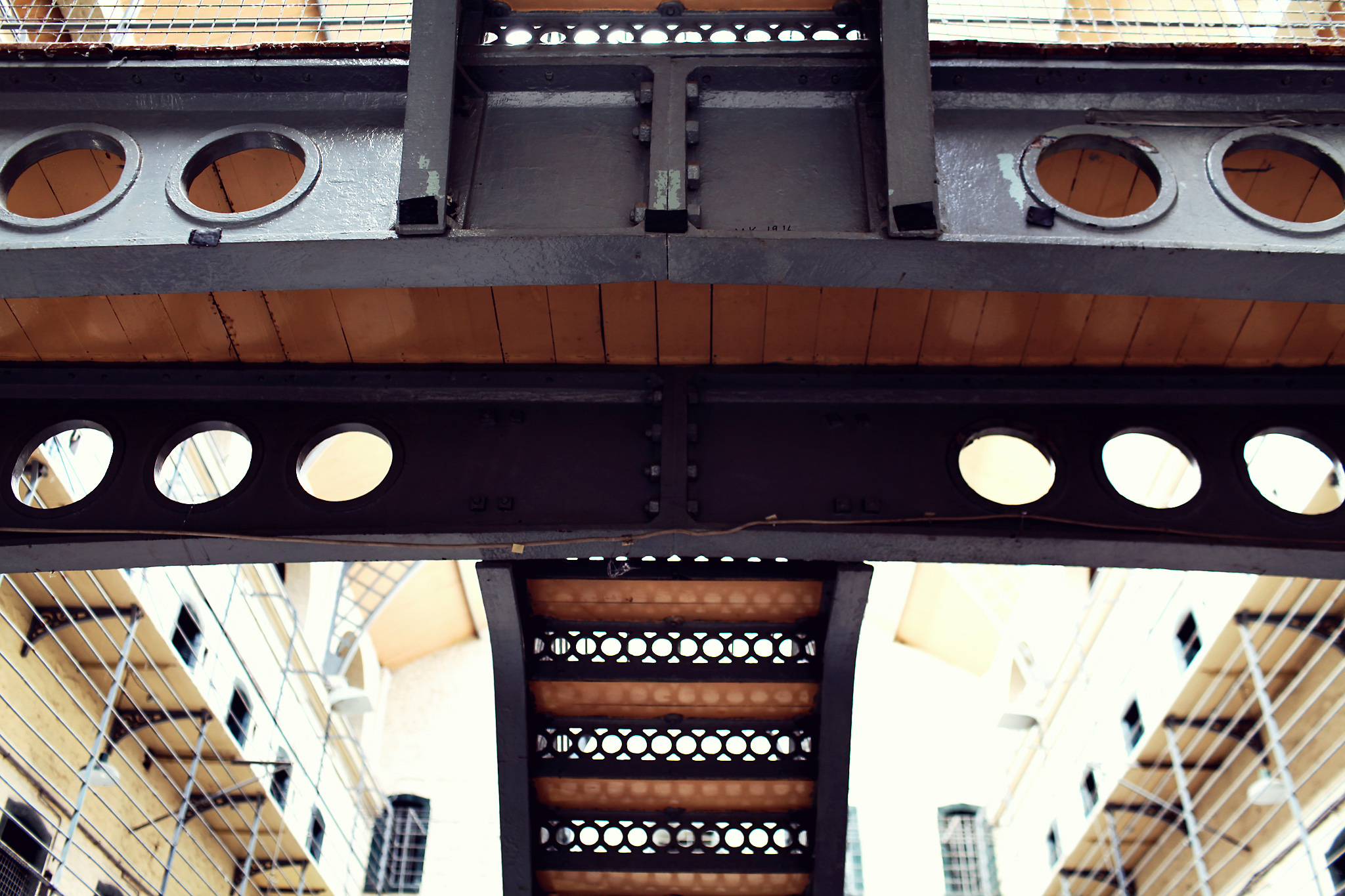 All this, just around the corner, every day. Now, when pass the jail during my morning run, I bow my head. It's just… So. Much.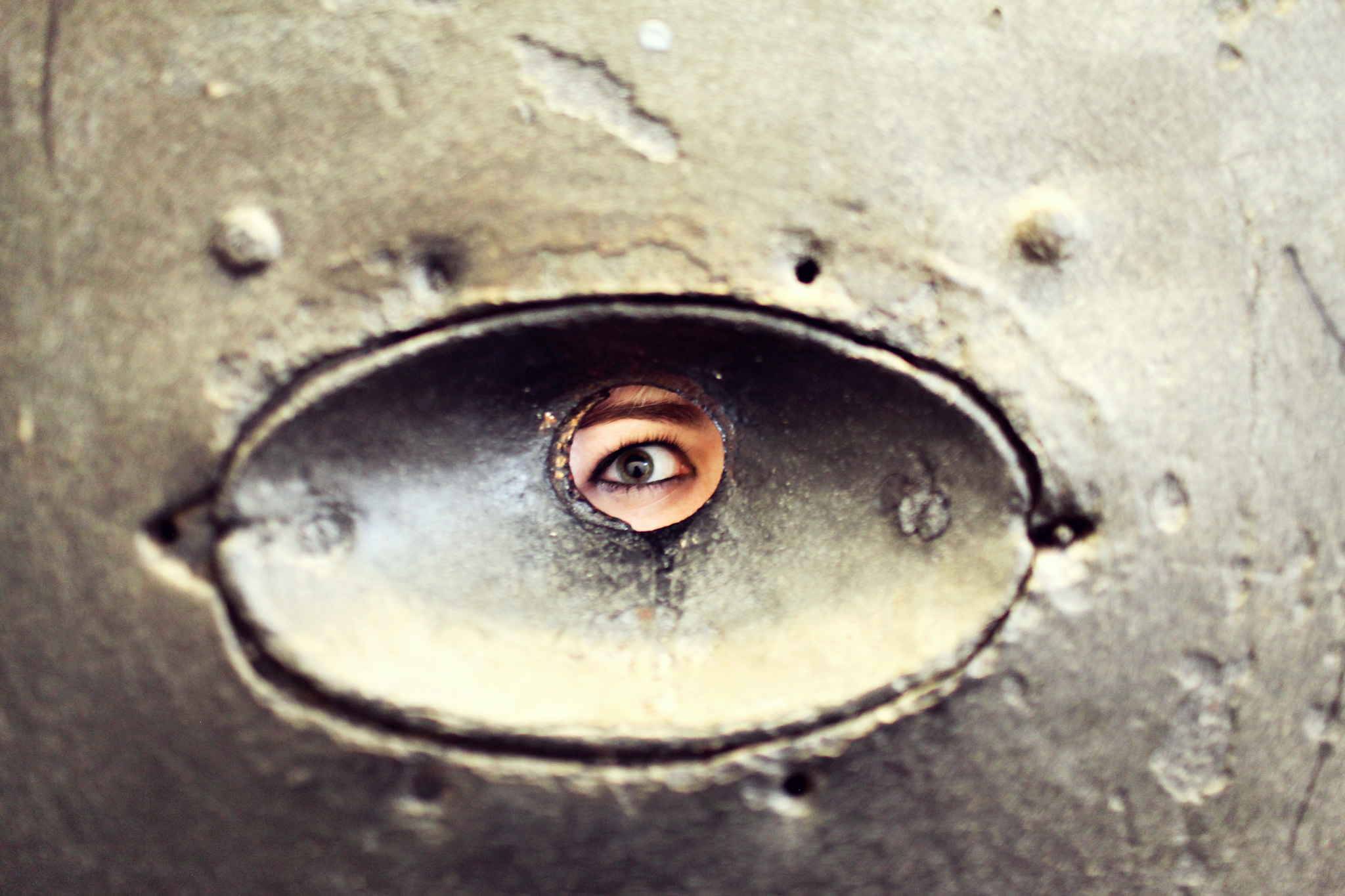 Until the Future!