Good morning! Closer to noon here, actually, as I've managed to inexplicably sleep past 10 for the second day in a row. After several minutes of cold-sweat-panic and confusion, I'm now enjoying it with a mug of homemade mocha and a pile of photos to dig through. First up, a few shots from the Conjoined reception. Below is me with my Alien Botany paintings – don't let the squint-face fool you, it was a super-fun night!
To finally finish not one, but two paintings after five [!] years, and to exhibit them in such great company felt fantastic. More shots from the reception below.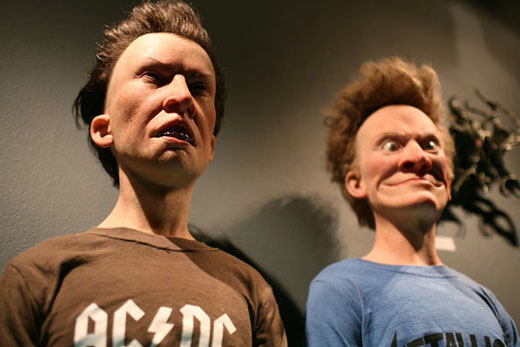 Kevin Kirkpatrick's Beavis and Butthead in Real Life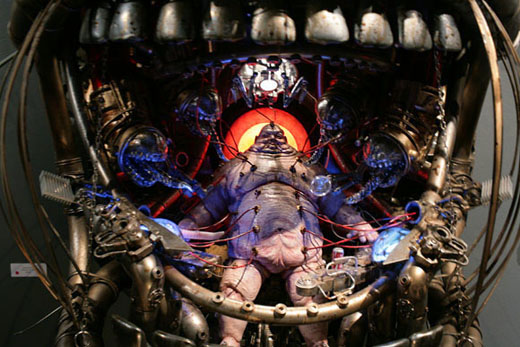 The Fast Supper by Jason Hite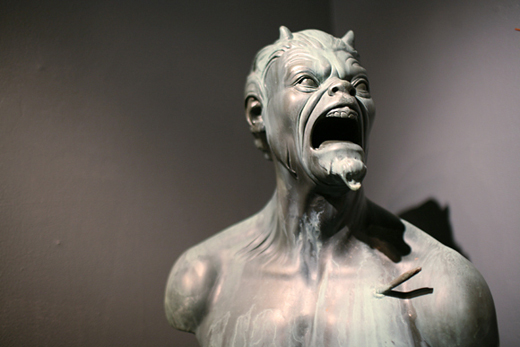 Actaeon by Michael Shawn McCracken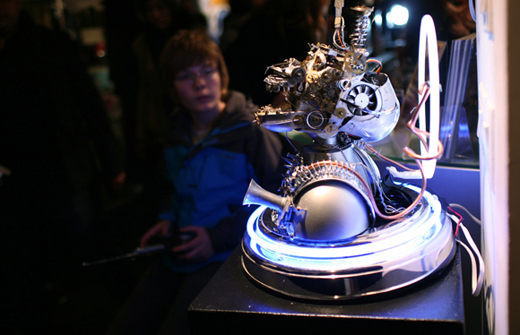 Sculpture by Meats Meier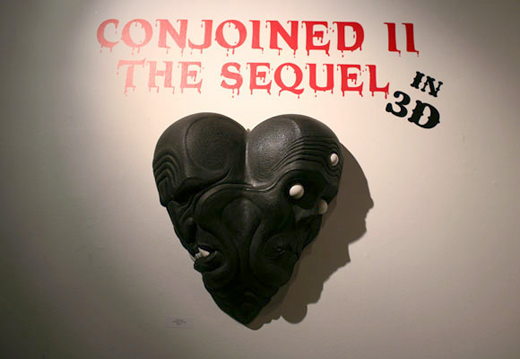 Conjoined 2 by Chet Zar
Many, many more photos and an article I wrote about the exhibit are up on Chinashop. LA Weekly has a piece on Conjoined 2 as well, with a few words from Chet Zar, Kevin Kirkpatric and myself.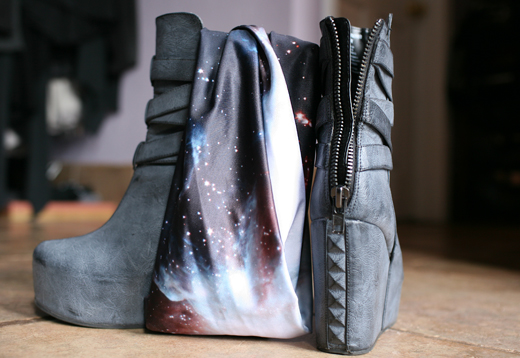 In all the excitement I ran out of time to document my outfit that night, but it included black Galaxy leggings from Black Milk, Trish Summerville platforms from H & M, the black and grey GHST RDR jacket and milky blue opalite jewelry.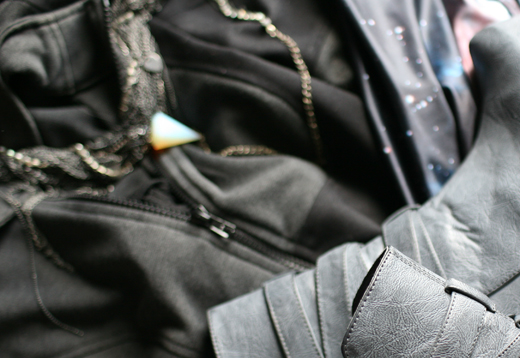 I'll try to be more vigilant with outfit documentation in the future. For now, I have tattoo commissions and a very serious post office mission to attend to.