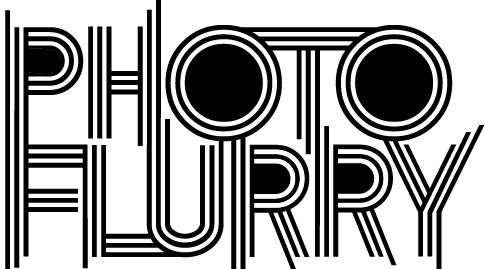 I wonder how many of you get a little wistful after Halloween. TV networks stop re-running vintage horror flicks, pumpkins disappear from stoops and seeing ghosts on every other street corner  becomes a rarity once again. This year I'm just going to keep the spooky-time spirit alive and bask in scary movies, pumpkin spiced coffee and candlelight all winter long, while I hole up making new artstuffs.
Not that it's really winter here, but you know what I mean.
Last week, I asked the willing to share some photos of their versions of calavera makeup, and discovered all sorts of goodness in the comments section today. Check out these cranium cuties: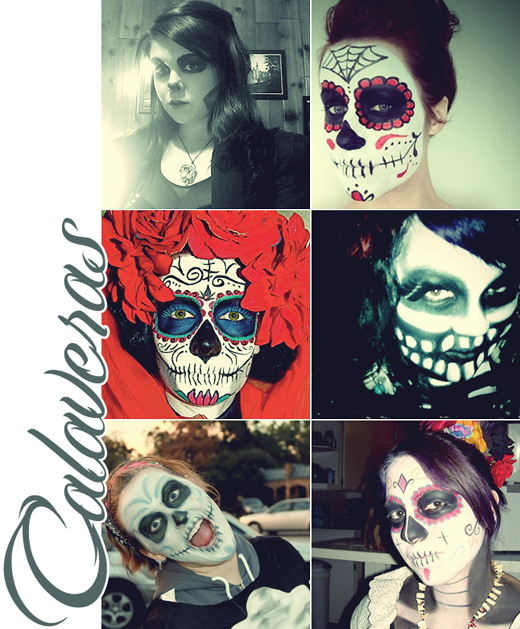 I painted A-face before a party on Saturday, too. I'm thinking he needs to add this look into regular rotation.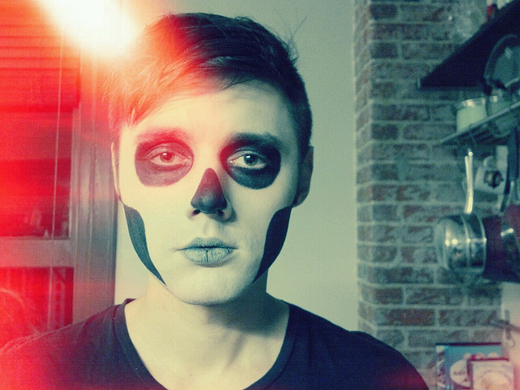 Admittedly, I was lazy this year and went with a Jill Bioskop "costume". My costume-planning time was limited and it's the one look that allows for multiple shades of blue makeup in addition to blue hair and a blue manicure, see: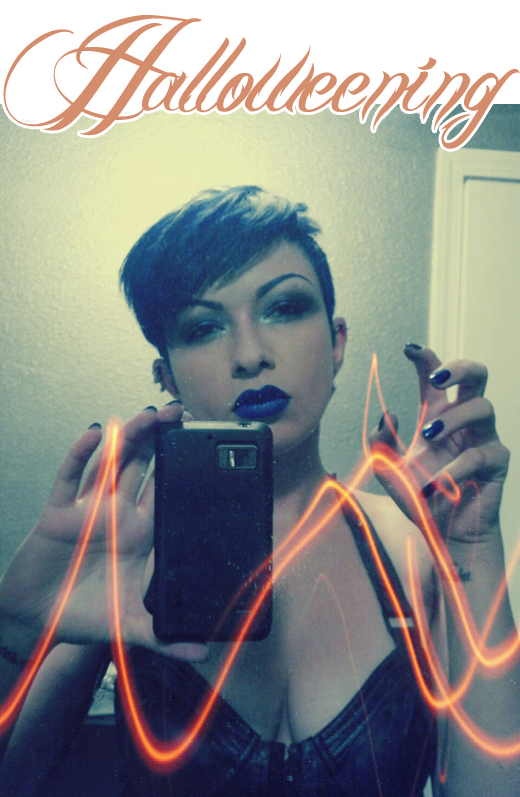 I do so wish I'd had time to better document the outfit, but it was not meant to be. Here are a couple of ever-awesome agent Yoon's party photobooth shots, to compensate.