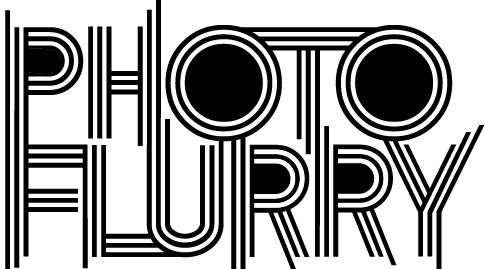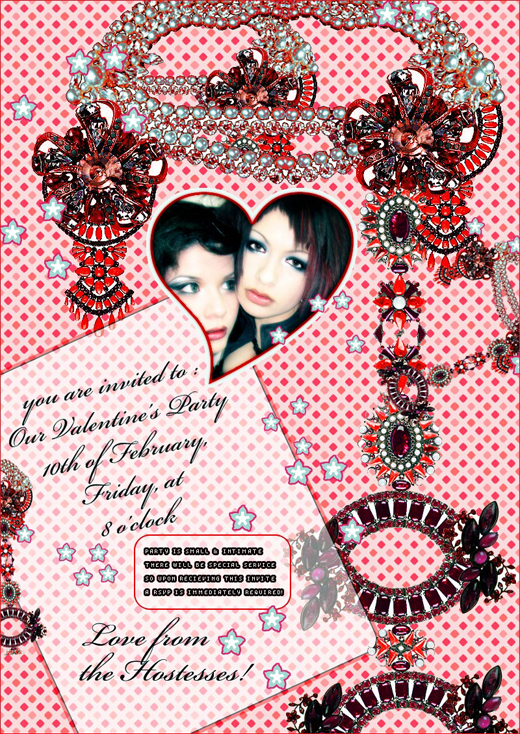 Epic invitation by Lumi
Once upon a time, Lumi and I had a Valentine's Day party for the ages. Not just any Valentine's Day party, mind you – it was called "L'amour Epineux" and our tag-line was, "Love Hurts".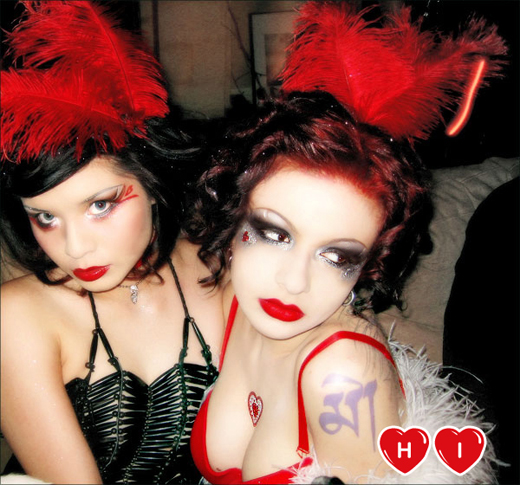 The party celebrated every V-Day cliche and was vaguely fetish-themed, from what I recall. A [cough] trained butler was on hand to take coats and serve refreshments. We had all manner of food and desert and party favors, too – among them light bulbs with tiny Cupids inside. It was campy as hell, and beautiful and decadent and I [somehow] remember every glittering second.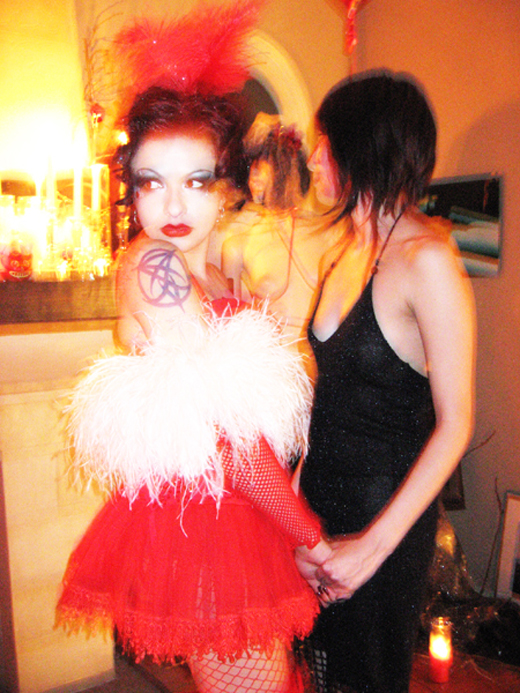 Seeing the photos now almost feels like looking into another dimension, and yet this is the perfect time to post them because I have dubbed 2011 The Year of Metamorphosis. It's marked so many ends and beginnings already, and featuring these pictures from 2006 allows me to put a neat little bow on that time capsule and fondly set it aside, one in a row of many.
Enjoy!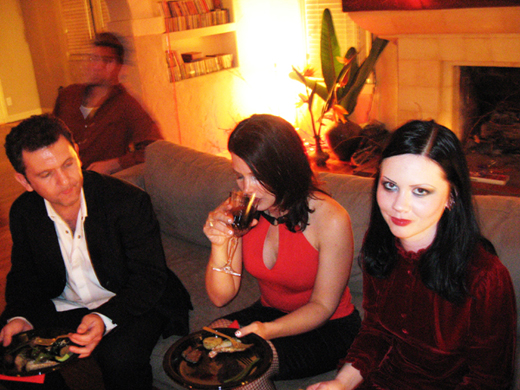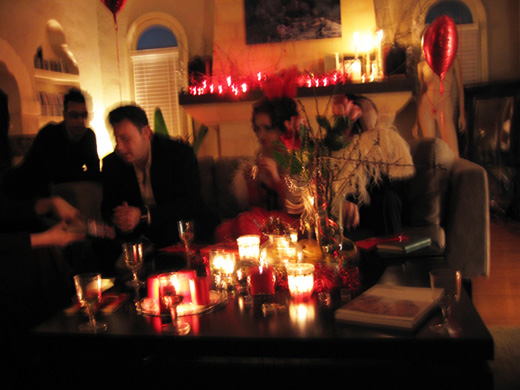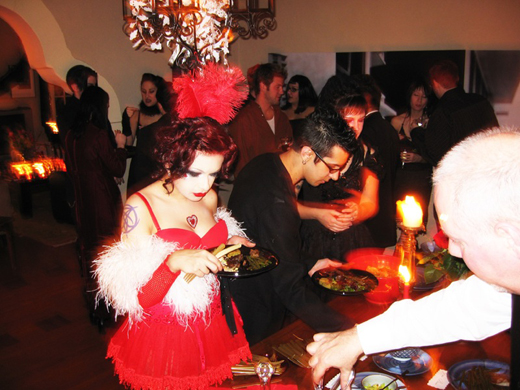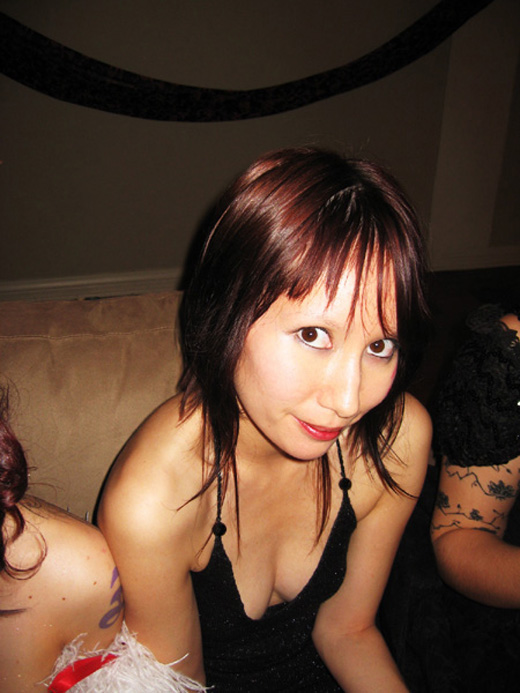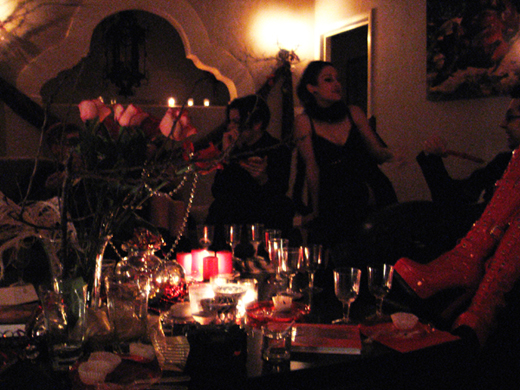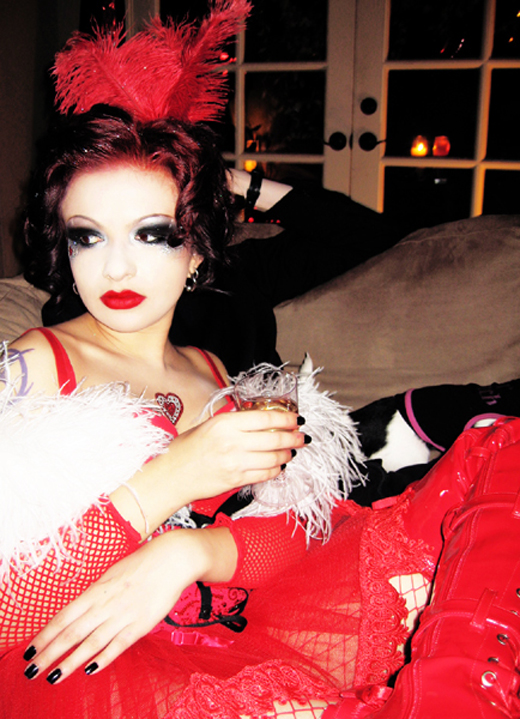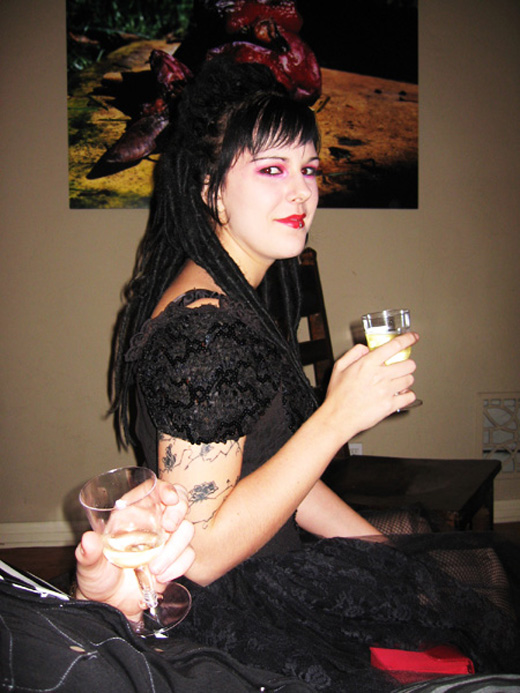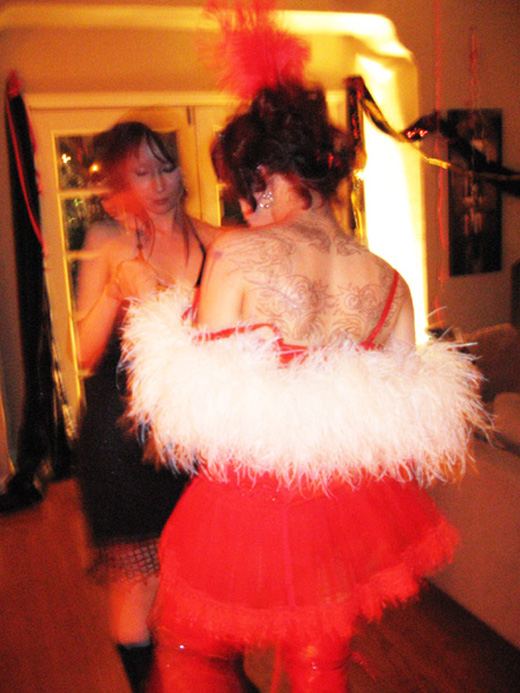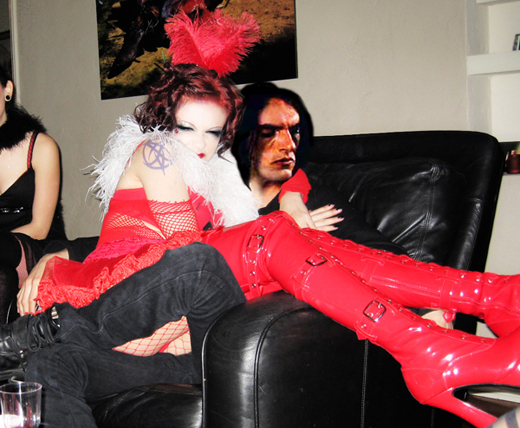 Fake Peter Steel is actually Jhonen. A girl can dream!