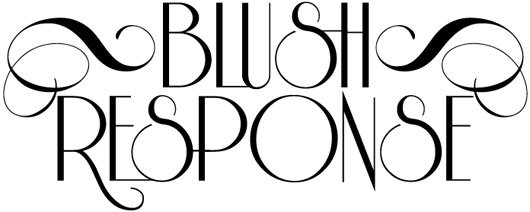 Continuing the recent red theme, here is a fiery eye shadow look I did over the weekend for the Jessica Joslin opening reception at La Luz De Jesus gallery. At a glance, it's somewhat similar to the Strung Out look from a earlier this year, but this is actually much warmer and a little more complex.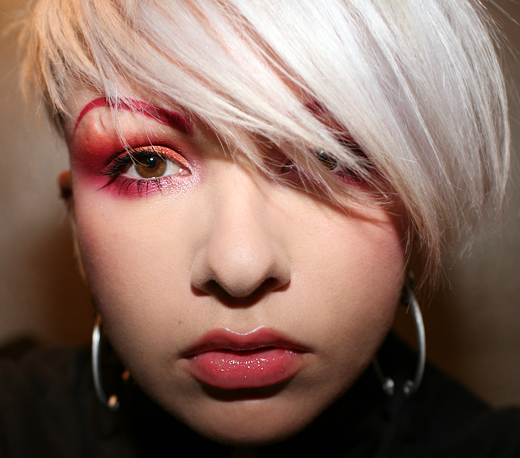 This is a dramatic look that incorporates four different eyeshadow colors, but it's actually pretty easy to execute. We start out with a bright orange base, and then accentuate it with hot pink, bright red, and shimmery highlights.
TOOLS
Wide eyeshadow brush
Medium eyeshadow brush
Small smudging brush
Flamepoint by Sugarpill
Love+ by Sugarpill
Dollipop by Sugarpill
Shimmery highlighter from a random Tokyo drug store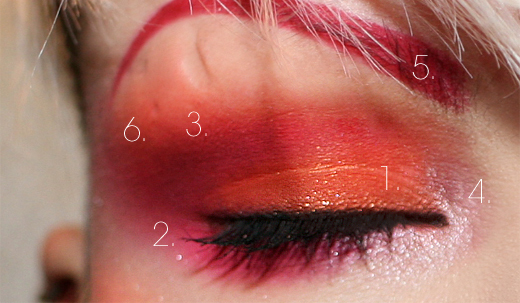 METHOD
Using your wide brush, apply Flamepoint all over your eyelids, blending up+out. This brush is key if you want to achieve an almost airbrushed look.
Using the medium brush, apply Dollipop to your lower eyelids, blend out
With the medium brush, brush Love+ into the creases, blend up and out
Highlight the inner corners of your eyes using your medium brush
Using an angled brush, fill in and shape your eyebrows
Add a little Dollipop to the brow-bone, blend [blend, blend!]
I realize that I did it a little backwards this time around – you're welcome to apply your eyebrows first [or last] – whatever feels right. Lastly, apply your mascara of choice, and your eyes are done!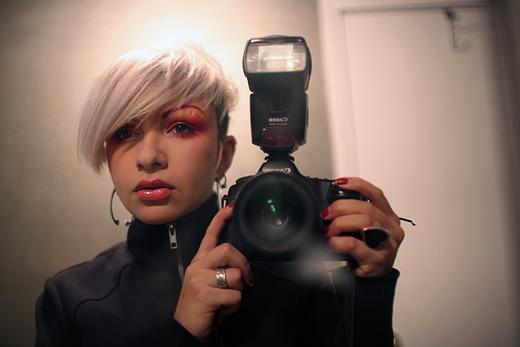 My base in these pictures is MAC Studiofix in NC20 [as I may have said before, I do not recommend this for everyday wear, but it's great for special occasions] and my mascara is CoverGirl's LashBlast Volume, which I smudged with a smudge brush for a little light contouring. I also used a little Sugarpill's Dollipop and Flamepoint with clear gloss on my lips, and Birthday Girl on my cheeks.
I leave you with a question: I generally use drug store brushes and spongy applicators, but might be ready to expand my arsenal a bit – what are your favorite make-up brushes?