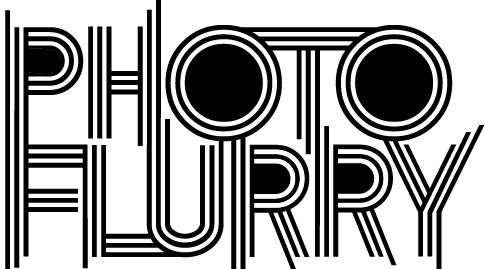 Still busy, however! Last week, Clint Catalyst and I jumped into a rented Escalade, zoomed downtown, haphazardly strapped Clint into a chain harness [these things are unrelated], and attended what was likely LA Fashion Week's best night: the Ashton Michael, Skingraft, and Anthony Franco triple threat show.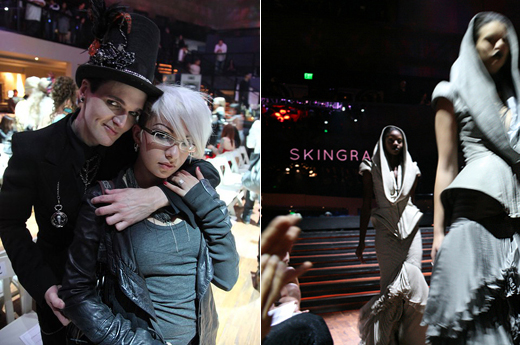 Coverage here, a few pictures below, and more after the jump. Do enjoy!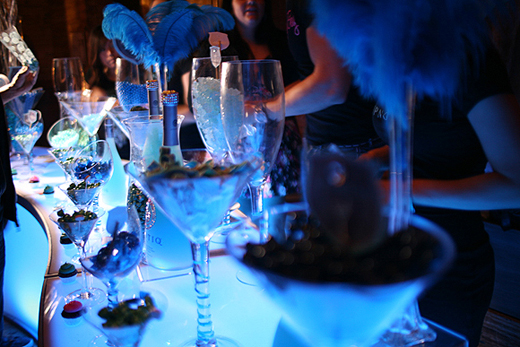 The upstairs lobby of the gorgeous LA Stock Exchange was transformed into a glowing bar, serving up popcorn, tiny cupcakes, candy and beglittered blue drinks.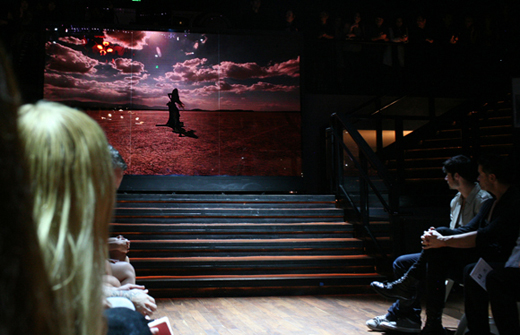 Skingraft stole the show, opening with a stunning video montage.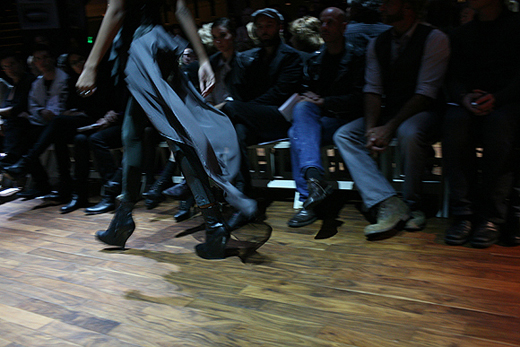 Reportedly inspired by ghosts and Africa, this collection was decidedly more necro-futurist than Skingraft's trademark aero-tribalist. See what I did there? SRS FSHN JRNLZM.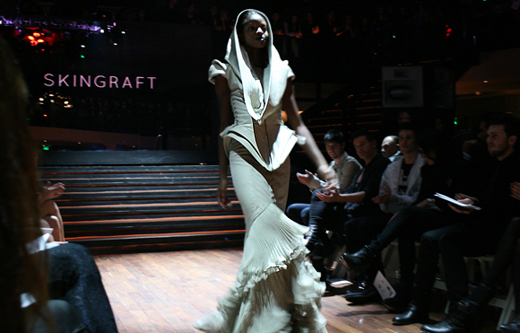 Last year's military and aviation gear, feathers and buckles gave way to somber head wraps, leather hoods, and minimal draping, much to my delight.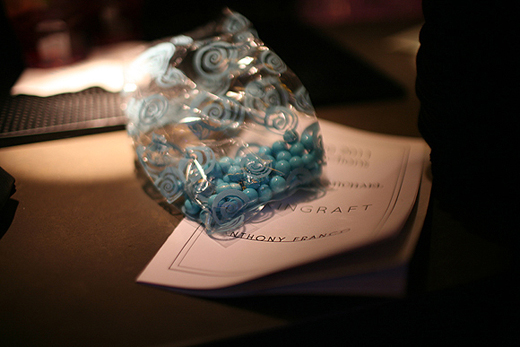 It was a very special night, as evidenced here and here.
Once again, you can read my coverage of the entire show here and see the full gallery after the jump, below.