I'm holed up in Manhattan, surrounded by a six suitcases and sleeping people, waiting for coffee and Micron's final pre-Ireland vet appointment – mandatory de-worming must take place within three days of travel. Yesterday was the best. In thirty-eight hours we'll be on a plane to Dublin.
Last week, we U-Hauled our things from NorCal to my storage unit in LA, stopping at Matt's place for a couple of days. I shipped some art pieces to collectors, met Courtenay at my favorite vegan place, Annah and Josh had a beautiful wedding at the Griffith Observatory, we almost went to Magic Mountain, but were so exhausted from the weeks of packing and planning that we went to a Thai spa, instead. The next day, there was a little goodbye brunch, with free-flowing mimosas and vodka tonics, iced coffee, crepes made fresh by Gašper, fruit, lots of smoked salmon and more cheese than anyone could have possibly anticipated. And puppies! It was a pleasure to catch up with some of the friends I've been missing during my sabbatical, all in one place.
Now, photos for you, coffee for me. If you're just joining us, here are all the Operation I posts, so far.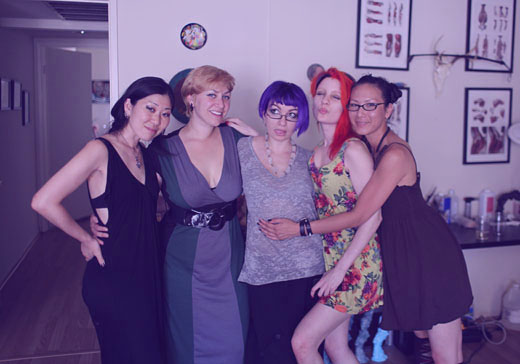 Lady-sandwich! Stephanie, Alyssa, yours truly, Christiane and Rickie.
Click the jump for much, much more.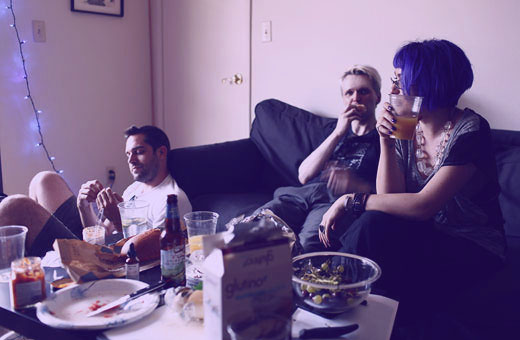 Jhonen took this picture, which I like a lot.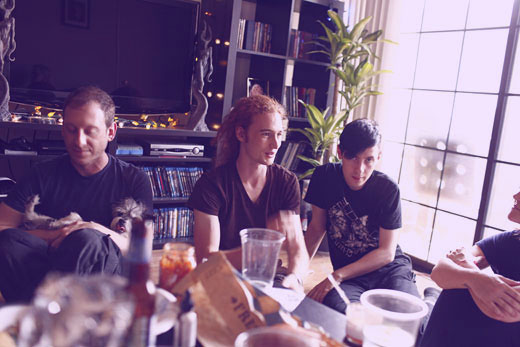 Quintus blue-steels from the shadows.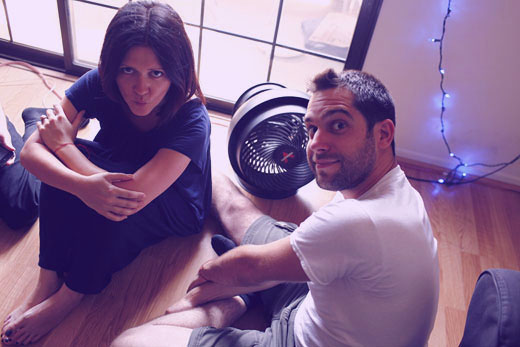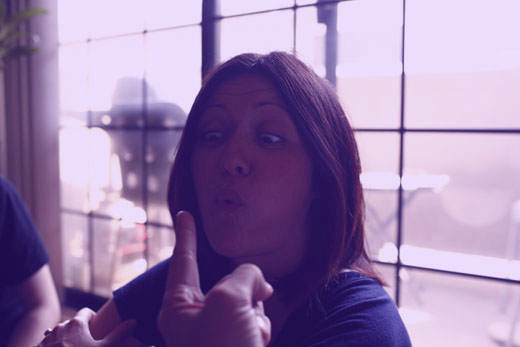 I don't know what's happening here, but that's Annah with Josh's finger.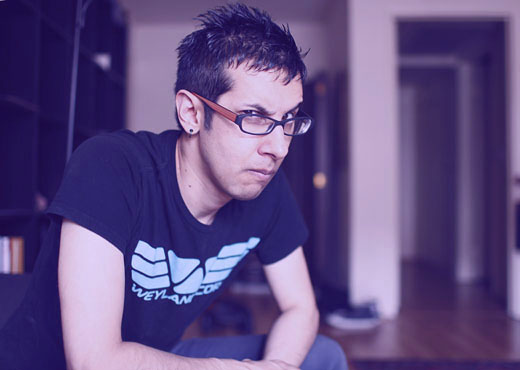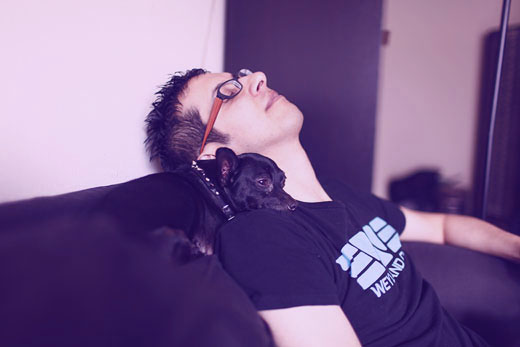 Tender moment between dog and pig.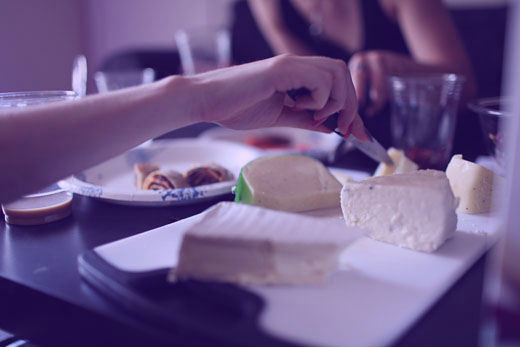 Garlic cheese, truffle cheese, blue cheese, brie. Mfff.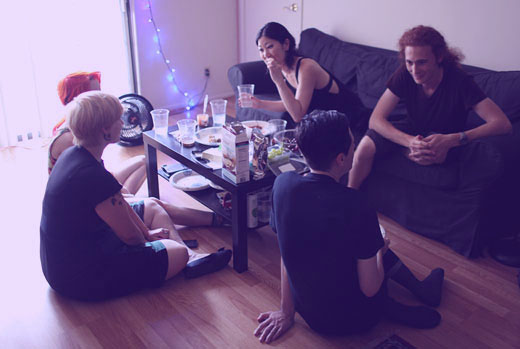 Micron hoovering for crumbs.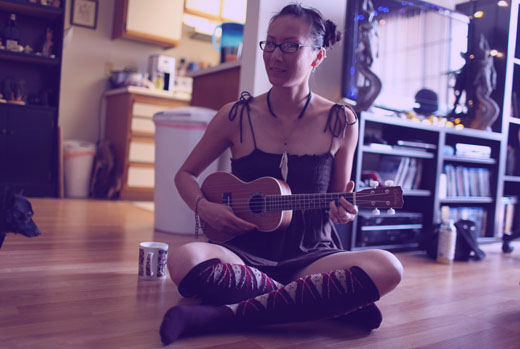 Rickie and a ukulele.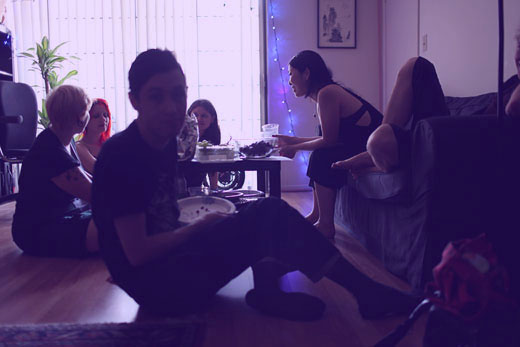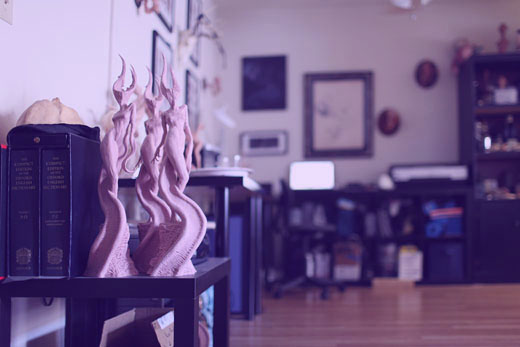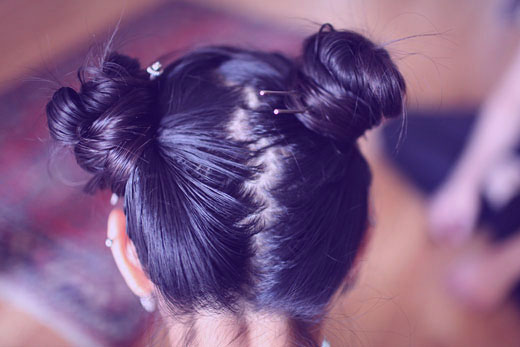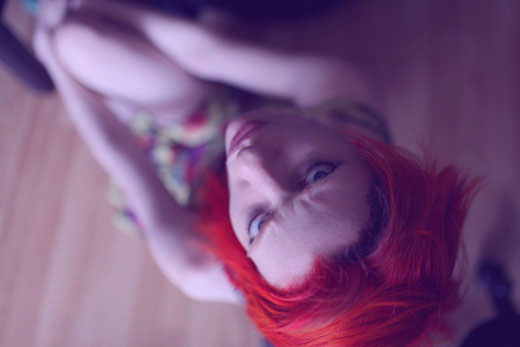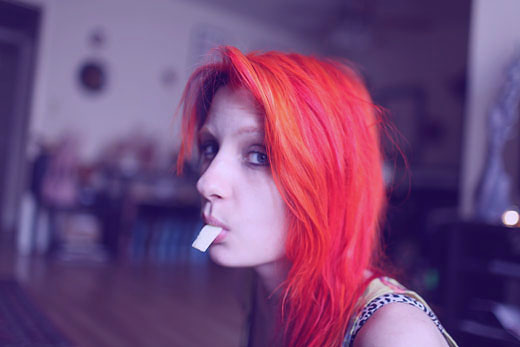 Cheese nibbler.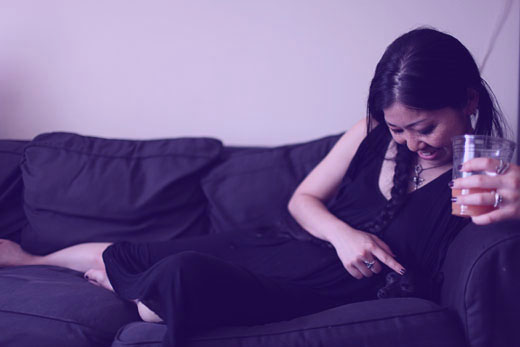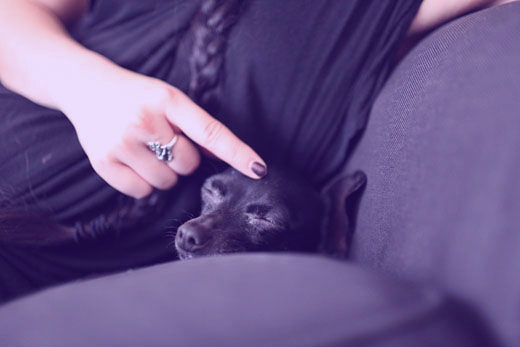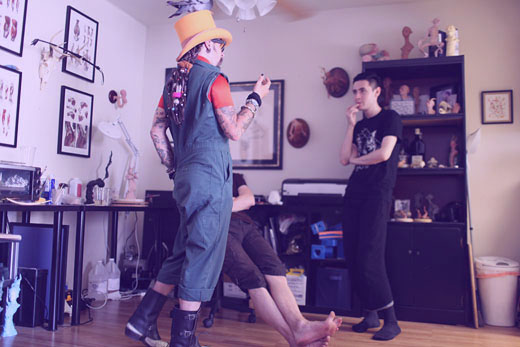 The corner of manly discussion.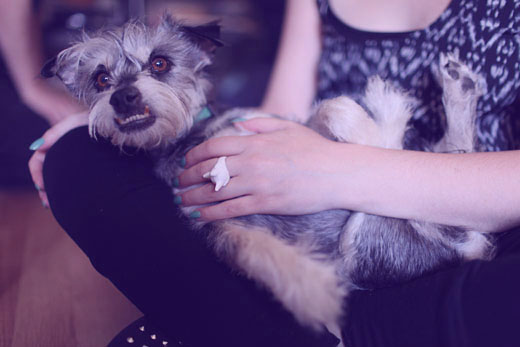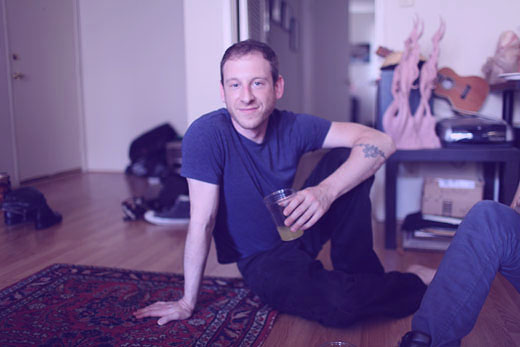 Our gracious host and sculptor extraordinaire.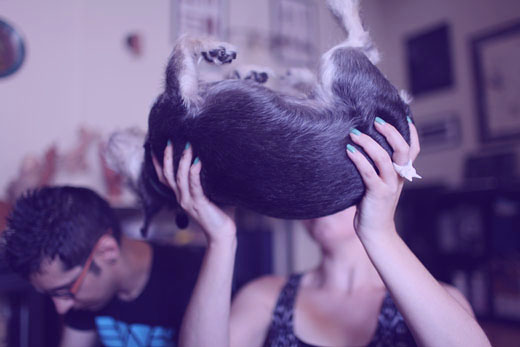 The time-honored practice of puppy-lifting.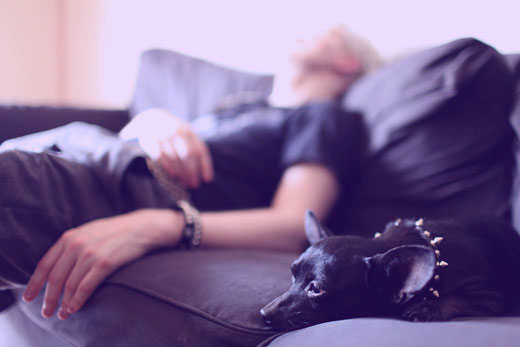 Clint and Micron share a nap.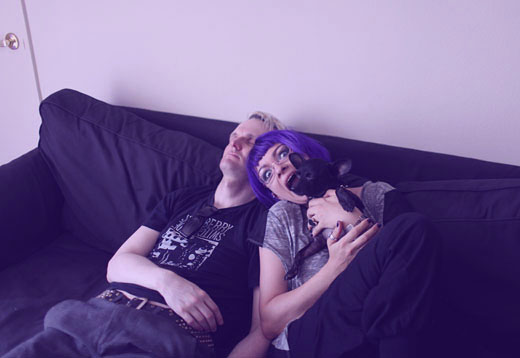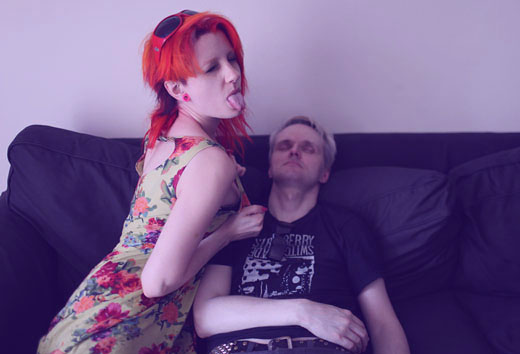 Secret flashing: superior to drawing on party-sleepers' faces.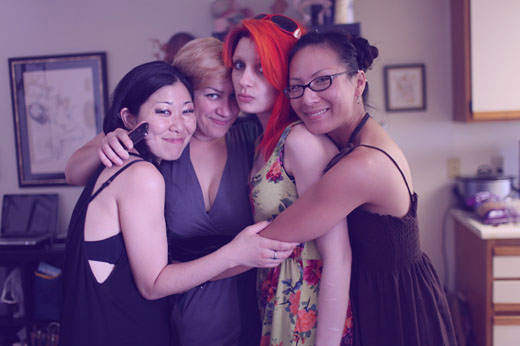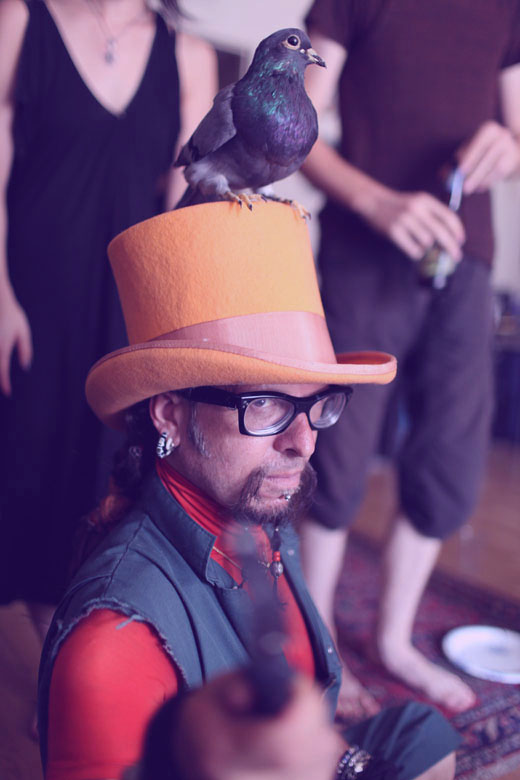 Paul's majestic pigeon observes the festivities.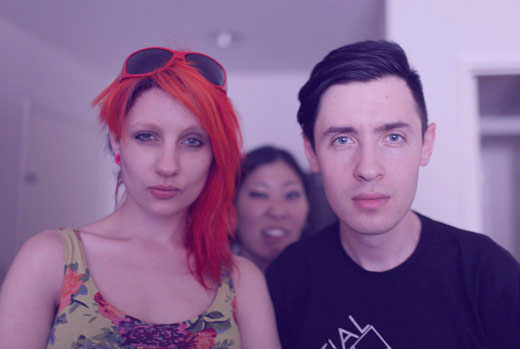 The part of the afternoon where I decide that Quintus and Christiane are long-lost twins, and make them pose for a dozen pictures together. Stephanie helped.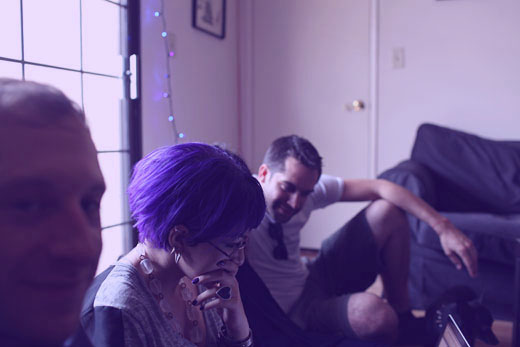 Looking at photos I took at their wedding with Annah and Joshioh – post coming soon.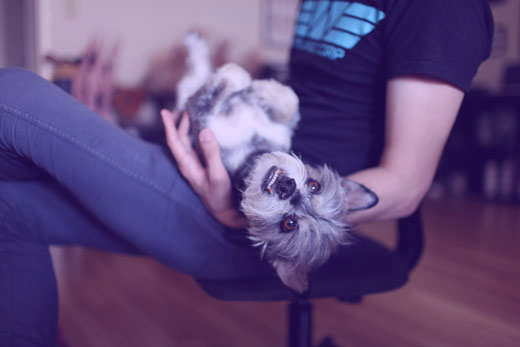 Chaney flaunts her candy corns.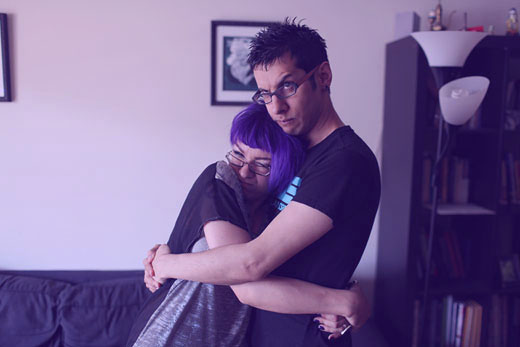 The dubious piggyhug.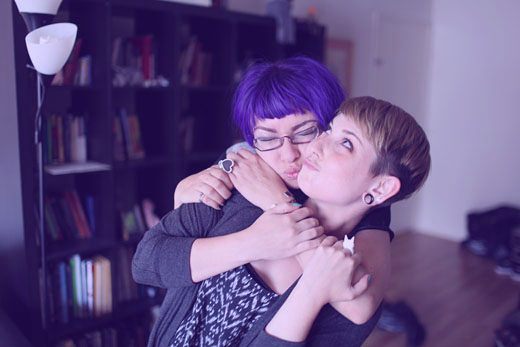 Baww, I gonna miss Jennay.