Last week, I decided to stop by the Morbid Anatomy Museum during a 48-hour trip to NYC. As a long-time reader of the Morbid Anatomy blog –a veritable wunderkammer of antique scientific illustration, among a multitude of macabre treats–, I was elated when the Kickstarter-funded physical museum opened its doors last year. A walk across Brooklyn offered the opportunity to finally have a look around.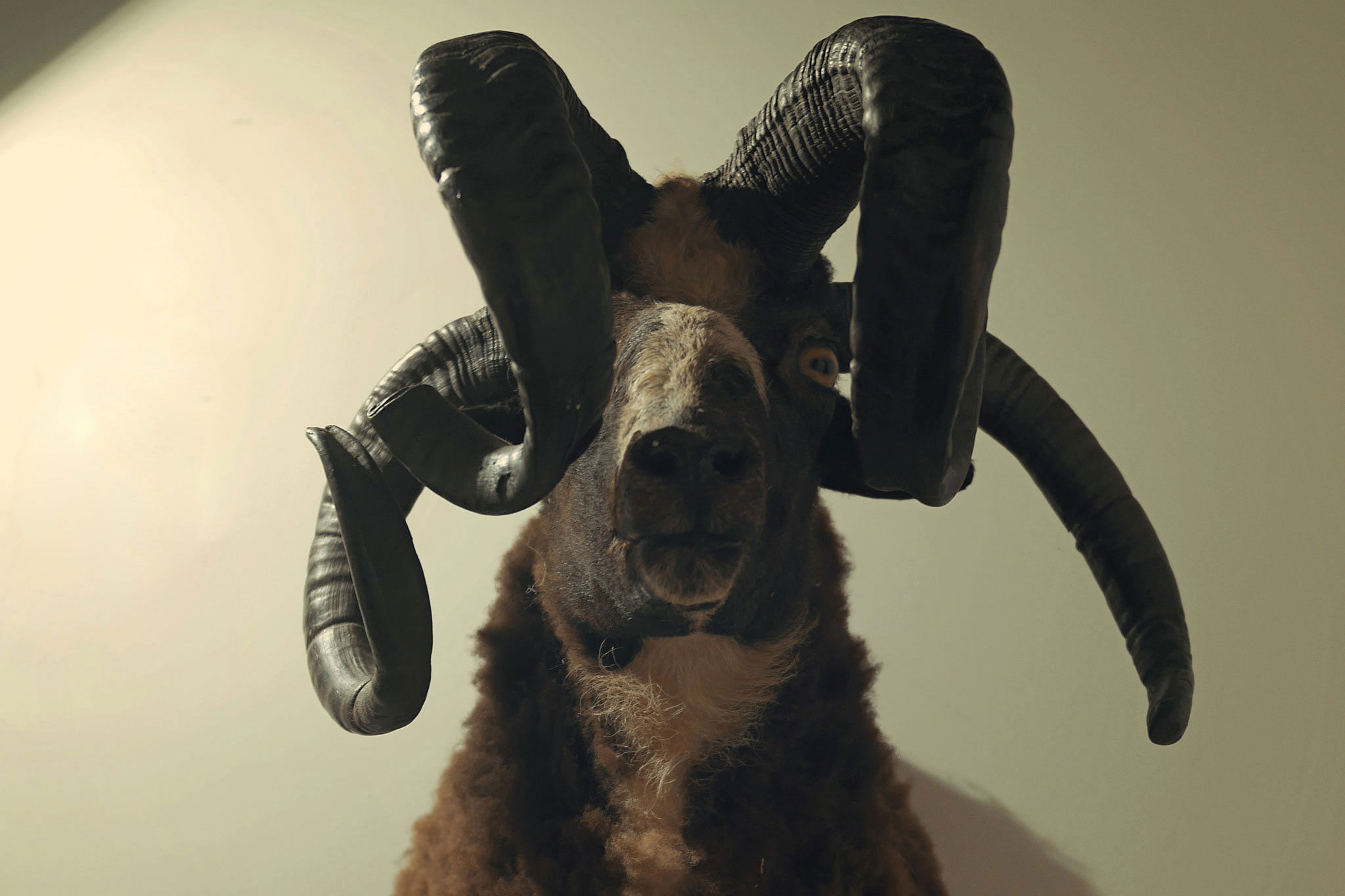 I didn't have time to research before my visit, and was surprised to discover no permanent collection, per se, aside from a reading room accessible through the main gallery space, which currently houses a temporary exhibition of taxidermy. That said, I'm interested in vintage taxidermy and the selection on display is a total delight.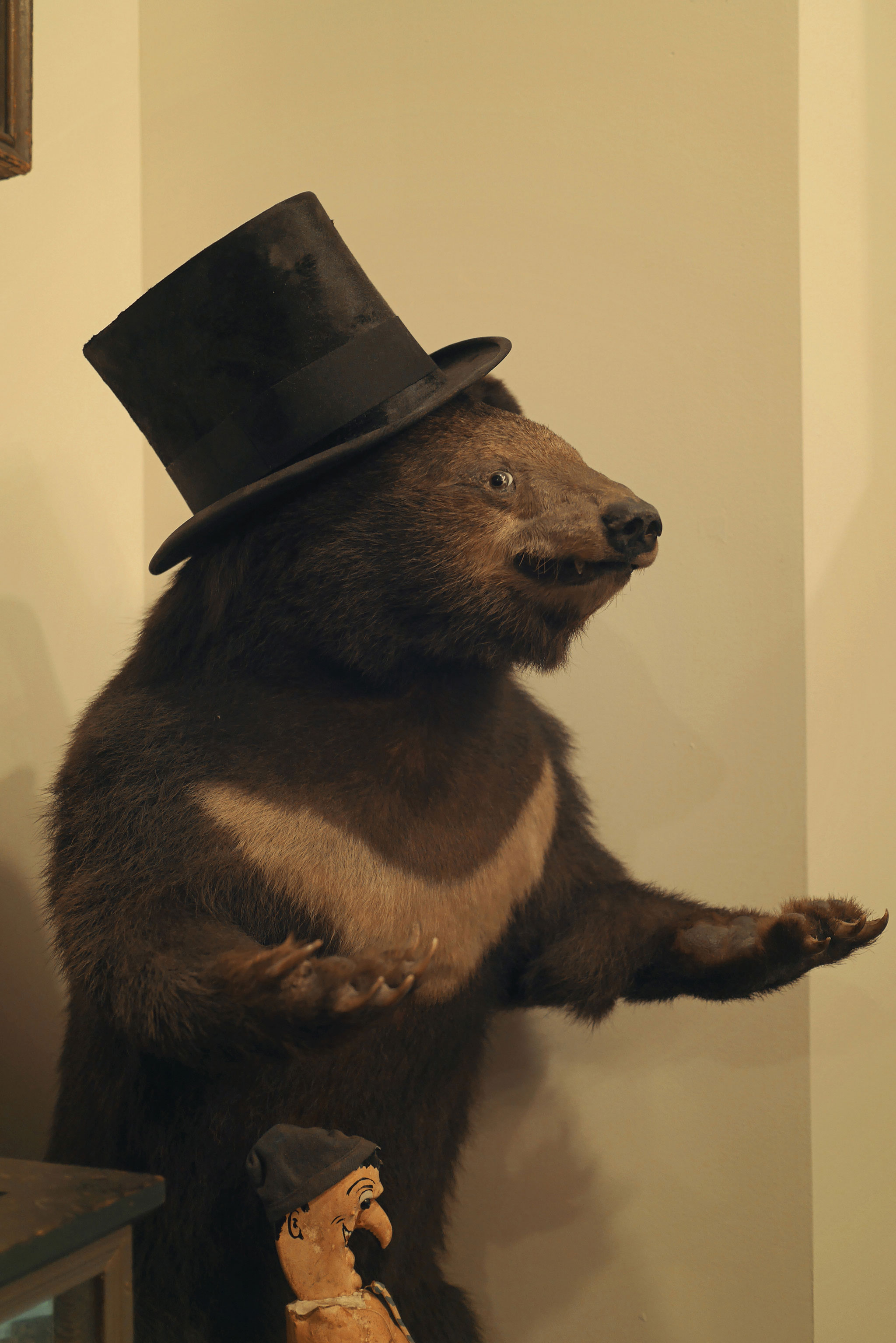 When the derpy bear above greeted me near the entrance, I knew it was going to be a good time.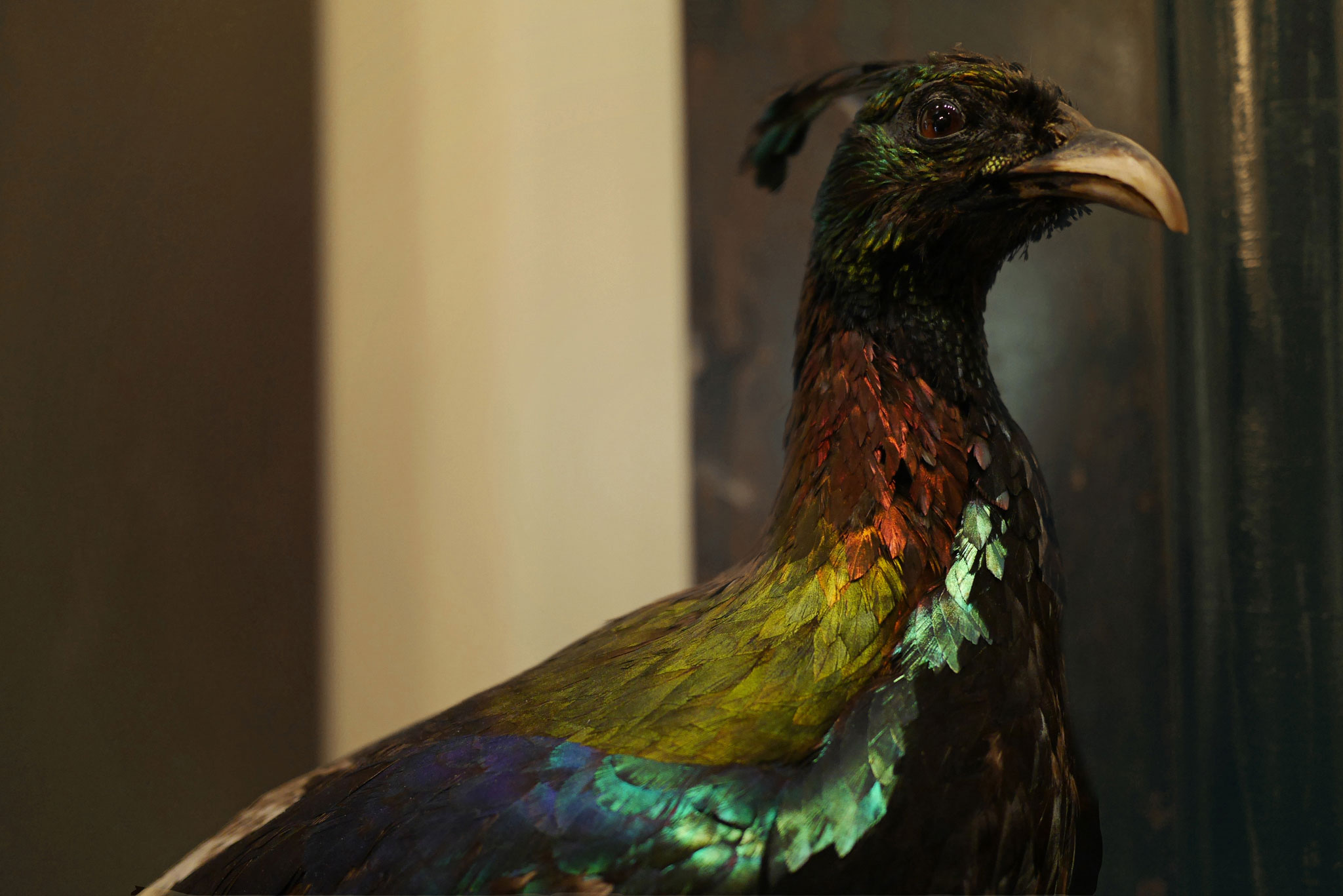 There are a number of other highlights, ranging from gorgeous to very silly: humorous Victorian rodent dioramas, breathtaking exotic birds and a variety of siamese twins, from calves to pigs.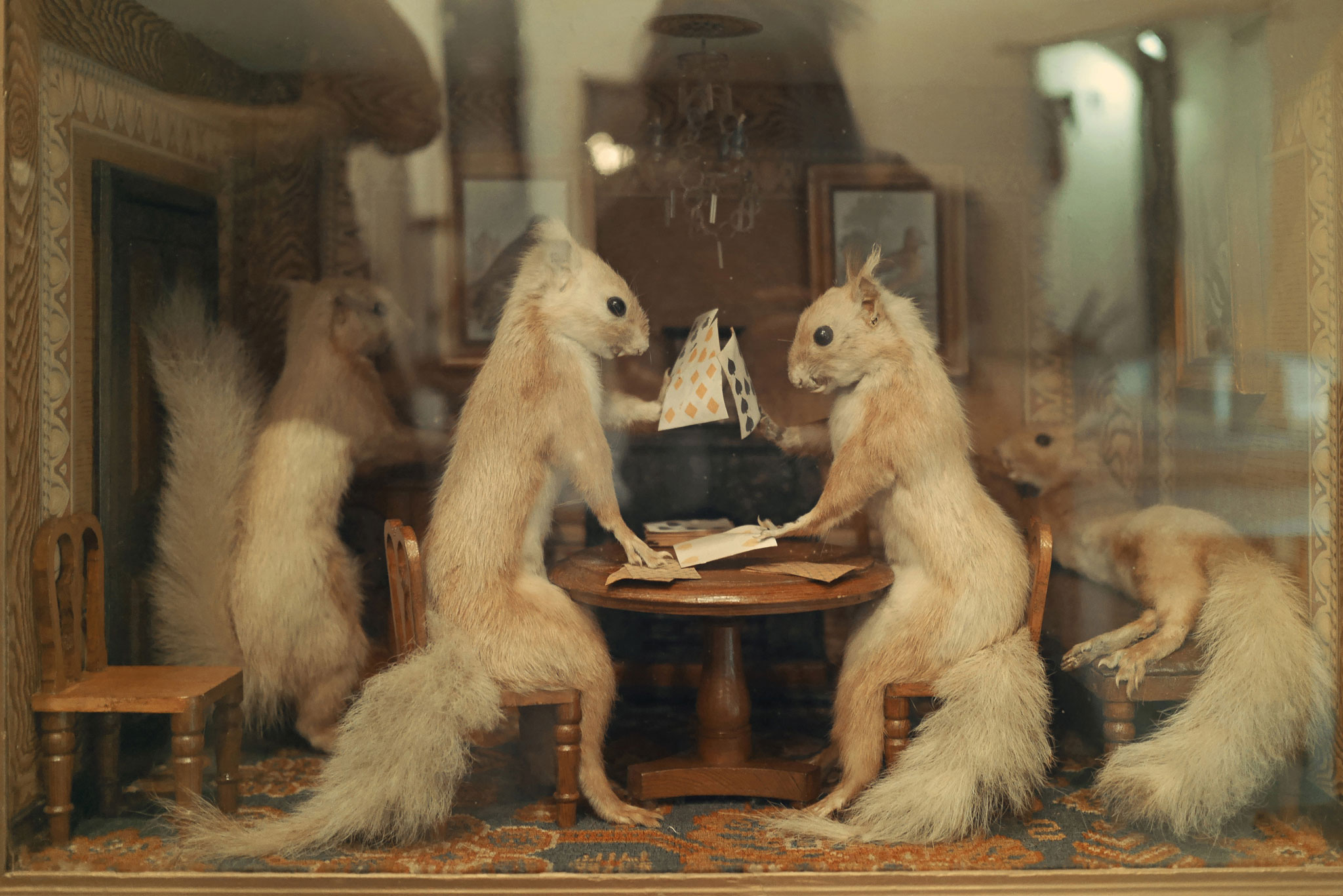 I enjoyed the array of preserved pets, as well. It's always a little magical to see a beloved dog or cat's expression well-captured and sustained through centuries.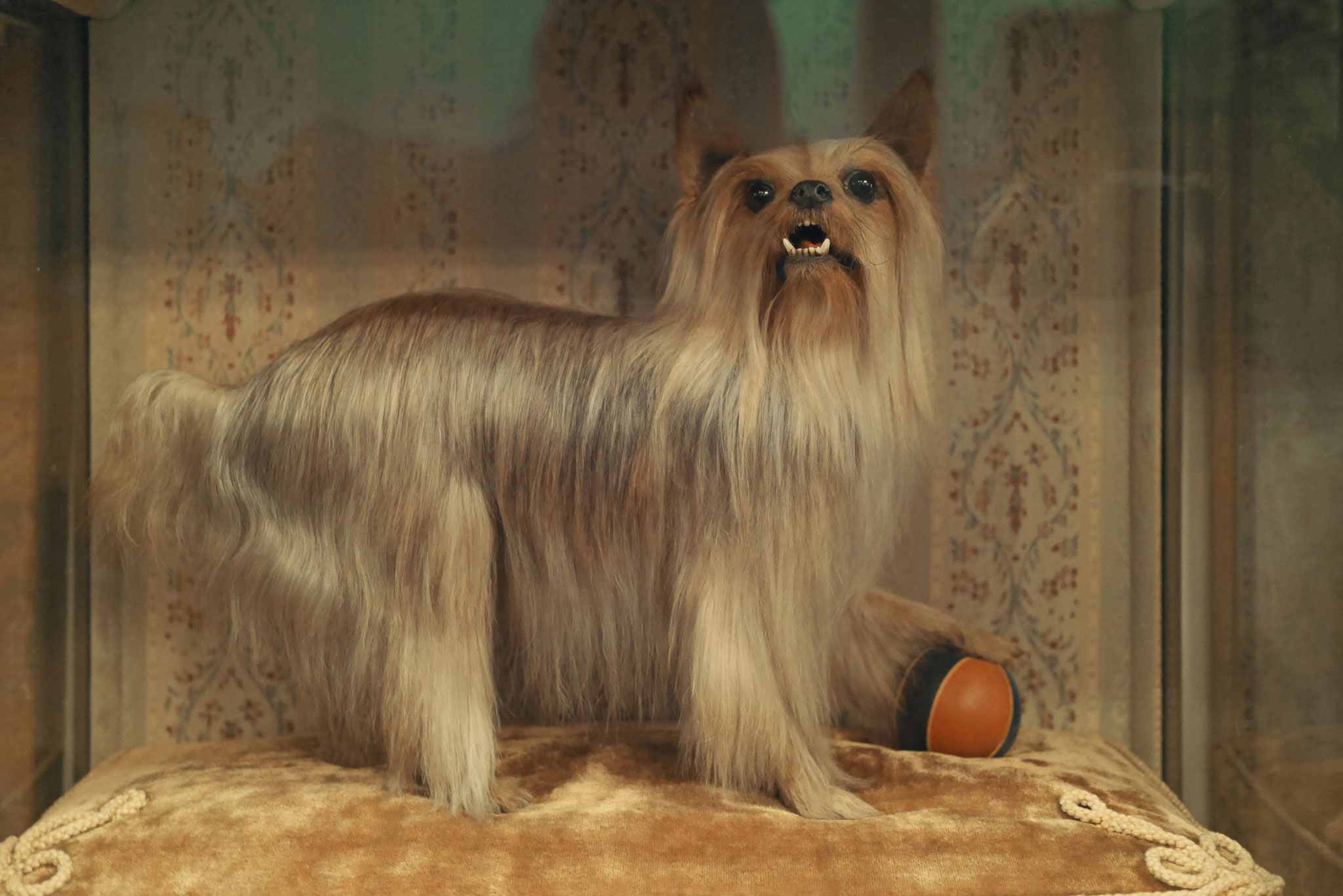 In the reading room, I was especially enamored with a large piece of intricate hair lace. Admittedly, I've always been a little averse to this articular art form, which is probably why it fascinates me, too.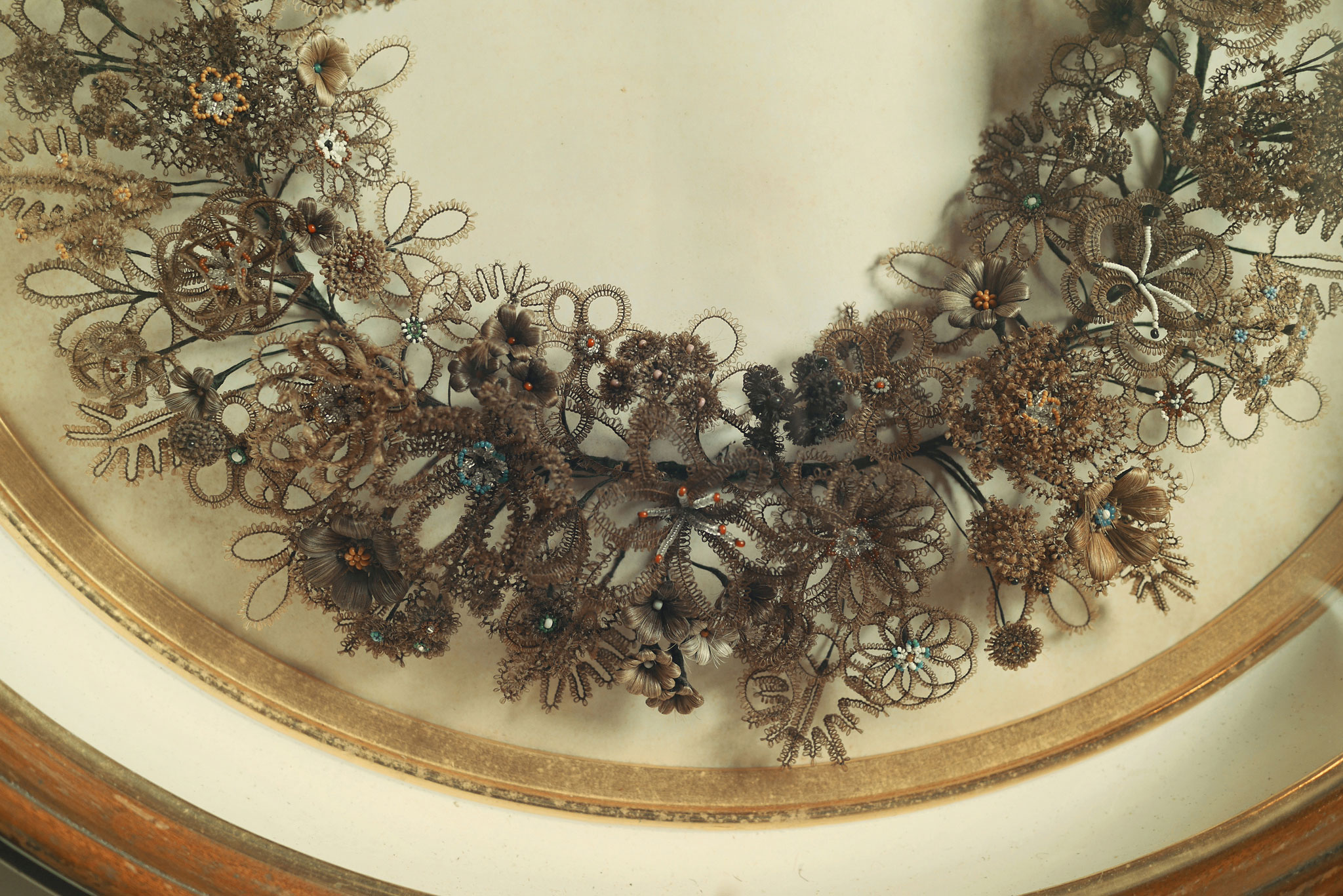 Downstairs in the gift shop, which shares the room with a coffee shop, there was much to admire. Books, vintage phrenology magazines, anatomical prints, preserved critters and art, too. This crystal skull struck my fancy, but I wasn't about to drag it back to California, especially with a move fast-approaching.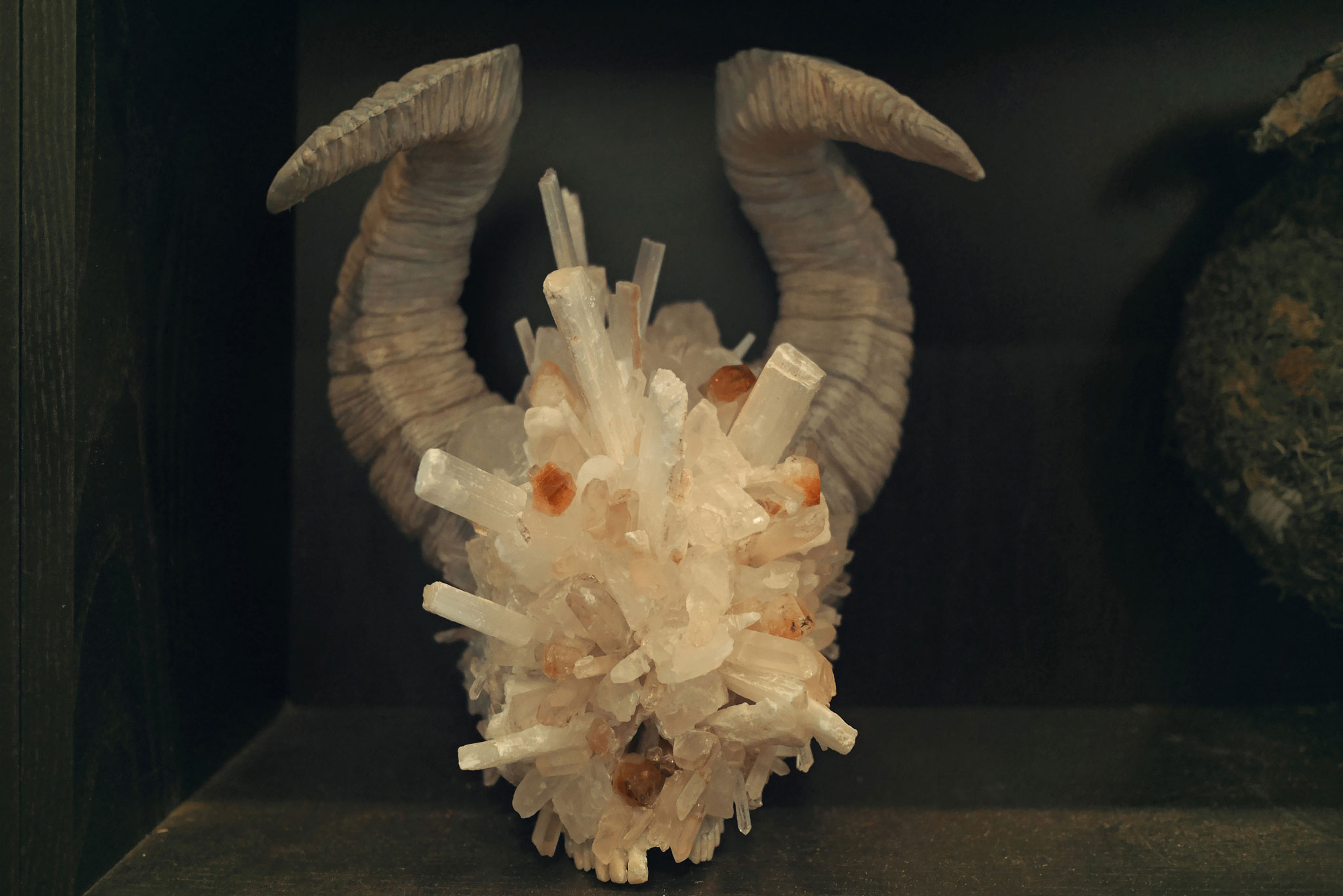 The dust in reading room activated G's allergies rather fiercely, so we weren't able to try the coffee, but did sign up for the mailing list. The museum hosts a variety of fun workshops and events I look forward to reading about and perhaps attending during another visit. Scroll down for a few more photos from my visit.