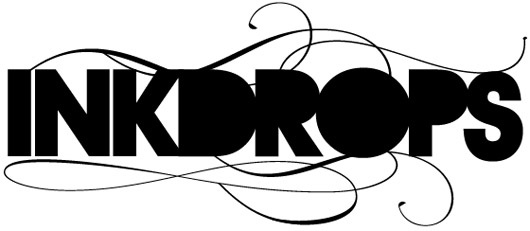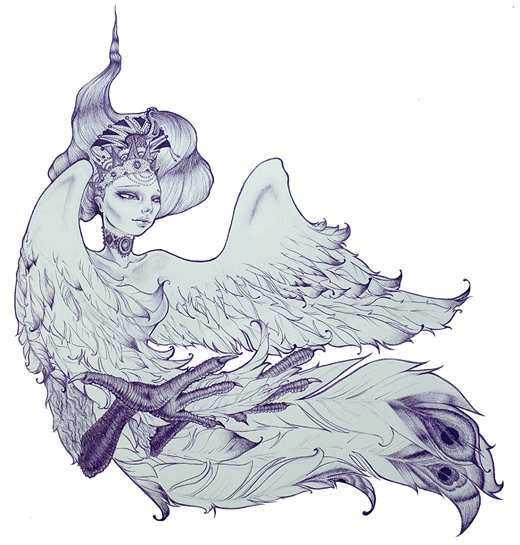 Click image to see her bigger.
Alkonost || Tattoo design* for Claire
This was incredibly fun to work on. Little-known fact: I drew another graphite Alkonost a few years ago for an unrealized project – it was never posted anywhere because… Well, it sucked. Having a second chance to explore the theme of one of my favorite Russian mythological creatures was pure redemption and delight – I actually want to draw more of these now, but have to work on other projects for the moment. Vasnetsov's classic depiction of the feathered beast and her dark counterpart was part of my inspiration here and, per Claire's instruction, I incorporated a subtly Mayan motif into the kokoshnik headdress and necklace. The original drawing will be available for purchase soon.
To commission a tattoo design, email me at zoetica (boop) gmail (beep) com for a quote.
*This is an original tattoo design created for Claire; she owns the skin rights, I own the art rights. Please respect the art and its owners.