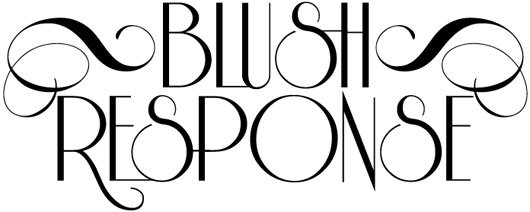 On Saturday, I spooked it up at the annual Dia de los Muertos festivities at the Hollywood Forever cemetery. Been going for years and it remains my favorite Halloween-time activity. The cemetery itself is massive, gorgeous, and home to the likes of Rudolf Valentino as well as weekend film screenings in the summer. The Day of the Dead party is by far the liveliest and most crowded of the events held here, though – with hundreds of altars, a procession, lots of food and performances, it draws thousands every October, many of the attendees in costumes, masks, or calaveras-inspired makeup.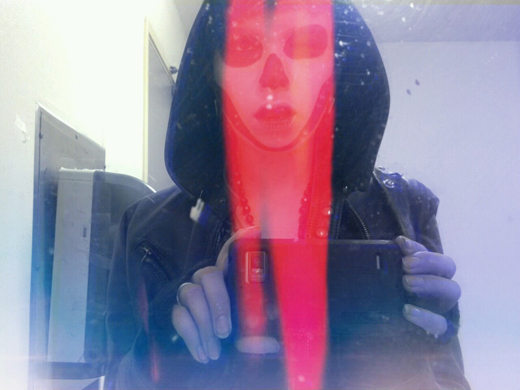 This year I decided to try my hand at skullface, too – for the first time, strange as it may seem in retrospect. I went with a basic [spooky rather than sexy/pretty] skull and cracked lips look, but when it comes to face paint the possibilities are many. Using the techniques below, you can get as elaborate as you like. Enjoy!
TOOLS
small smudge brush
wide eye shadow brush
water

Pale base
NARS Night Fever eyeshadow [black with red glitter]
Sugarpill Lumi loose eyeshadow [opalescent shimmer]
black lipstick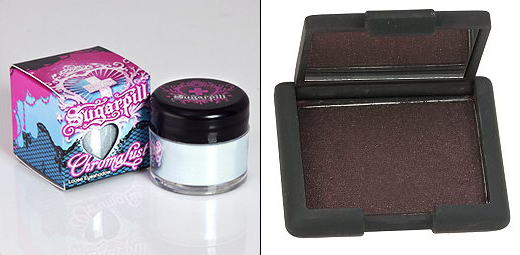 Obviously, there are myriads of products that will work for this, but this is what I had handy.
METHOD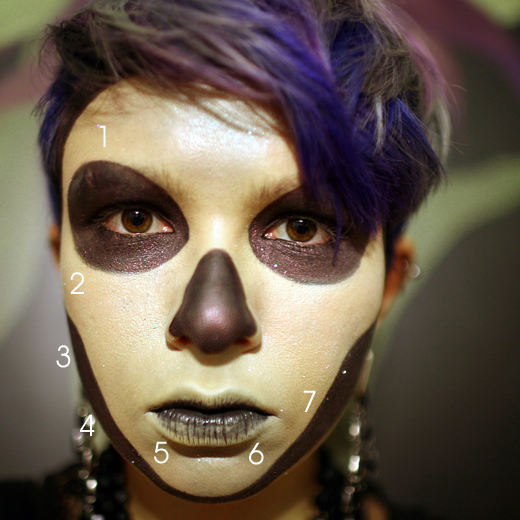 Apply base. I used Femme Couture Mineral Effects pressed makeup. Definitely too thick for everyday, but perfect for theatrical looks.
Dust with Lumi for an opalescent shimmer.
With a wet smudge brush dipped in Night Fever, outline the eye sockets, skully face shape and nasal cavity. You could use a fine round brush, as well. I decided to go with a smudge brush because it's sturdier, with less room for wobble.
Carefully fill in the outlines using a wet wide eyeshadow brush and Night Fever.
Apply black lipstick to the inner part of your lips, blending out but not outlining the edges of your mouth
Pucker up tight and powder over your lips, firmly pressing down on the applicator.
Dust your entire face with fine glitter for extra sparkle. Sadly, these photos don't do my blinginess justice.
Ta-da!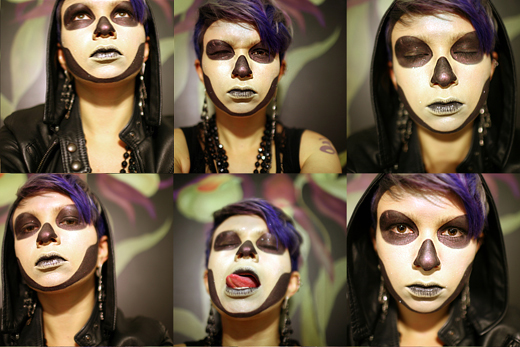 STUFF TO TRY
Use spirit gum to attach rhinestones, feathers, leaves or flower petals [real or fake] as accents
Liquid eyeliner for fine detail
Creme and liquid makeup and body paint
MOAR glitter
Stencils!
I'm inspired to bring this look into regular rotation, to be honest. Must run, but do post photos of your skullface experimentation in the comments section!