This week, on Friday the 13th, I'll be exhibiting three ink drawings at Veneris XIII – a group exhibit held at Skotia gallery.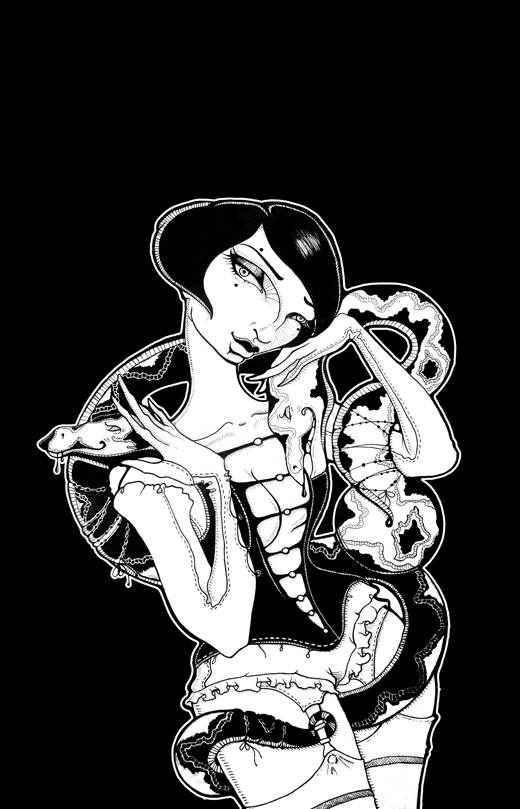 For this show, I've revisited the ladies in Snake Charmer, Silent Starlet and Stork Whispers, cutting out and mounting the original drawings on black – the way I always imagined them but didn't have the chance to actualize before.
They'll be hung alongside the work of Kent Williams, Jason Shawn Alexander, Kevin Llewellyn, Stephanie Inagaki, Brandon Boyd, Suzy O'Mullane, Kikyz 1313, Simon McWilliams, Rodrigo Cifuentes, Tanmaya Bingham, Ketut Kusuma, So Youn Lee, Black Em, Anna Ataeva, Christiane Shillito and Aubin Crowell. Skotia's theme is drawings on paper with a slightly darker element giving homage to Friday the 13th.
Skotia Gallery
6144 Washington Blvd., Culver City, CA
7-10PM
I hope you'll join us for what's going to be a gorgeous show!