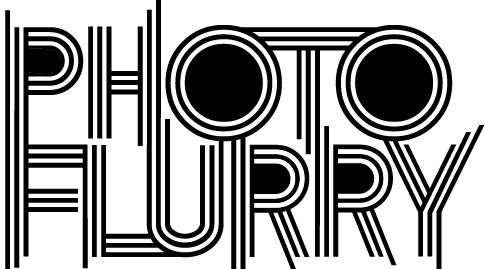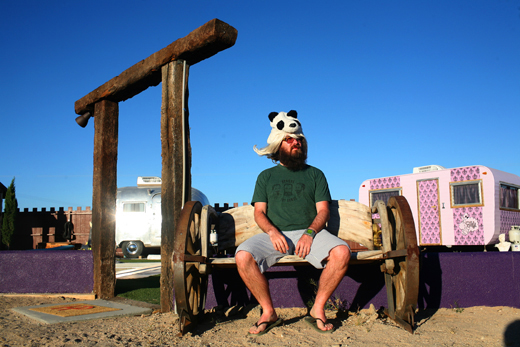 Last weekend, a bunch of friends and I packed our finest bikinis, meats and libations to spend a weekend in Hicksville – a desert "trailer palace" in Joshua Tree. Now, Hicksville is my new favorite place for glamping – that's glamour-camping to you.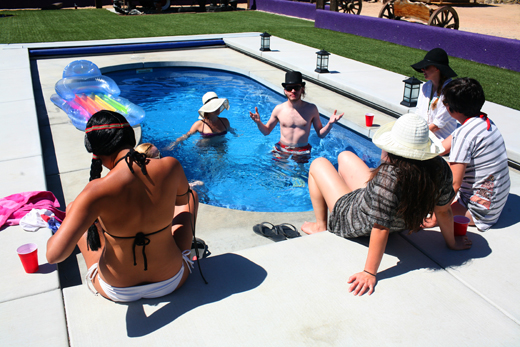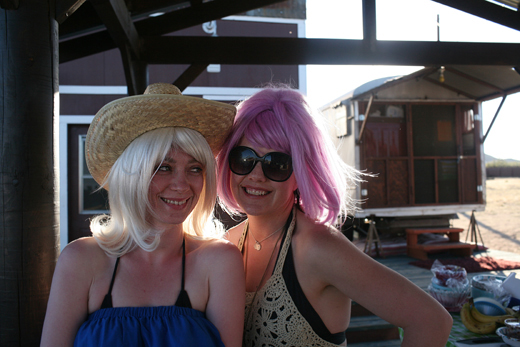 Why glamping at Hicksville is good: you get the desert, a fire pit, s'mores and cooking under the infinite stars, but you also get a salt water swimming pool, a rooftop jacuzzi, WiFi, plumbing and adorable themed trailers, each with its own design and story.
We stayed at The Sweet, a psychedelic, chromed out Airstream: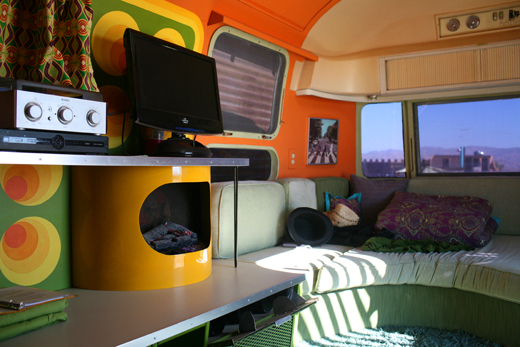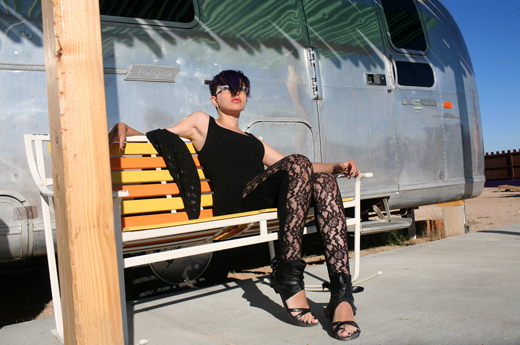 Check out these other wonder-buggies up for grabs.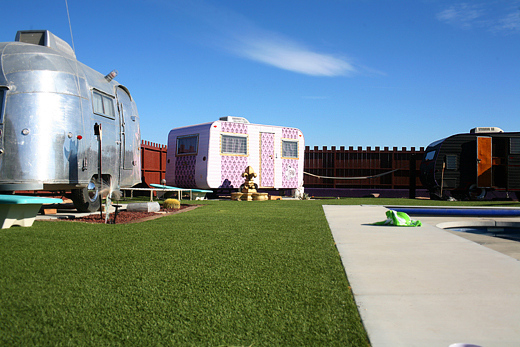 My favorite aspect of this trip -besides being in the desert, which I have loved long and hard- was, by far, the pool, where I spent actual hours. Verdell liked it, too.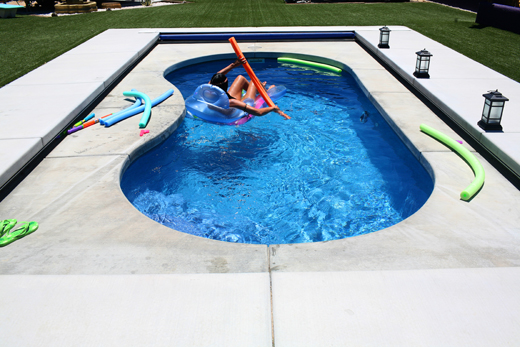 As did everyone else.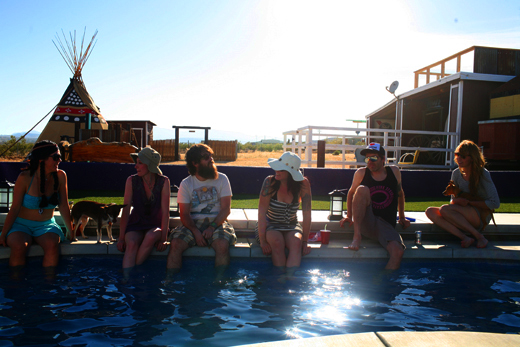 A got in touch with his inner cowboy,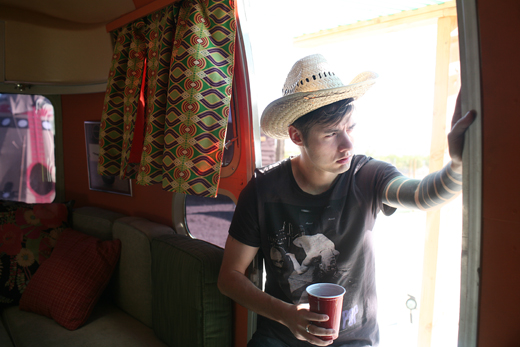 and scouted the desert terrain for snakes and anthills,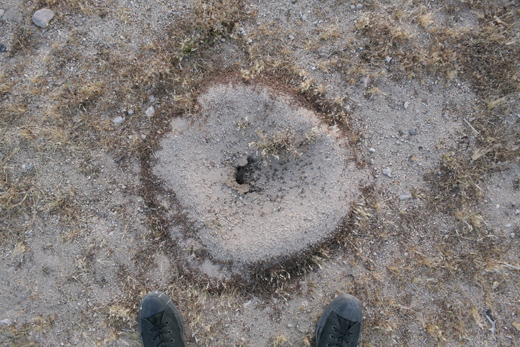 between hot tub sessions and grillin'.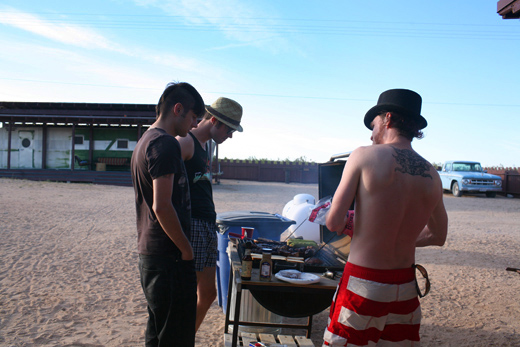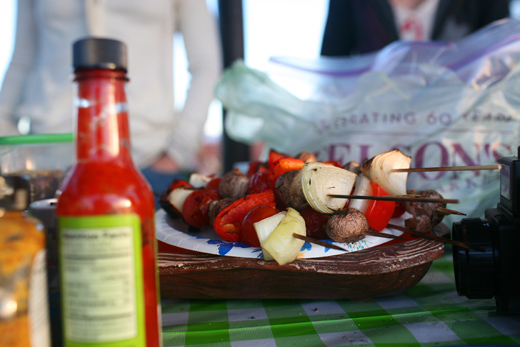 We also made gourmet sandwiches, about which I will tell you in the next installment of Mmmf!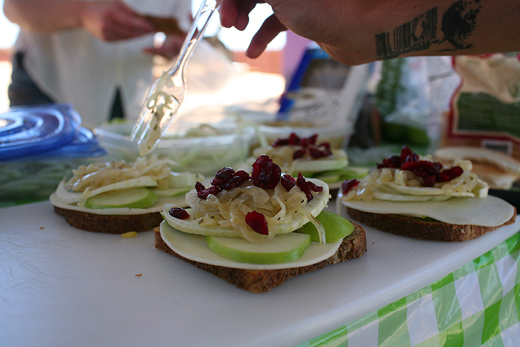 And lost goth points by languidly roasting in the sun.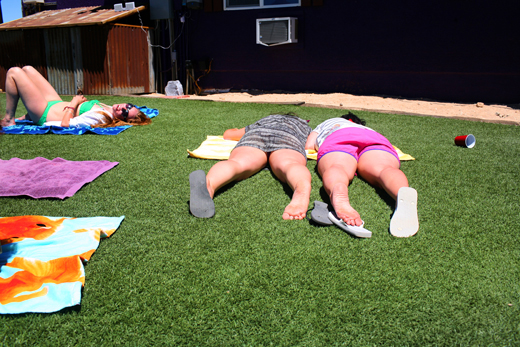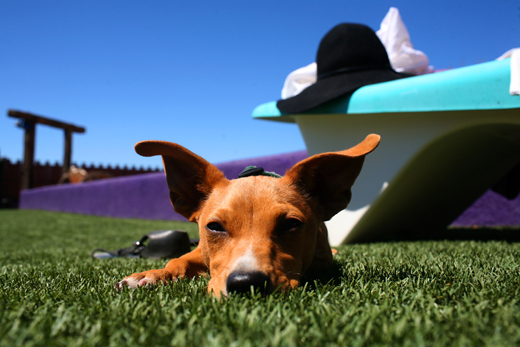 But gained a few back by burning the midnight oil alongside marshmallows. That counts, right?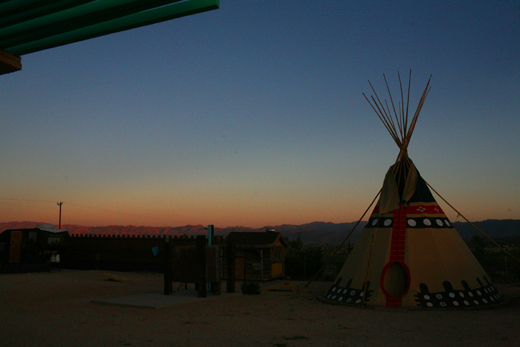 On the way home after two days of sun, water and grilled meat, we stopped in Yucca Valley to visit a novelty and comic book shop called HooDoo. I made off with a vintage Alien Sex Fiend T-shirt, an '87 edition of William Gibson's Burning Chrome, and a beat-up Tank Girl #2, thus officially making the trip a success.
Mhmm, loved and needed this mini-vacation, and want to do it again, soon. A ton more photos await after the jump!