It's been a whirlwind over here. Between last week's Coilhouse residency on Whitechapel, Issue 04 selling out, working on Issue 05 content, shooting naked girls, doing coverage for Chinashop, and planning a small party [about which I will tell you later], I've barely got time to breathe. However! I come up for air bearing news of hot girls and art.


Indeed Chinashop is back from winter break and just in time for me to cover the recent Doctor Sketchy Marathon, featuring the beautiful, bendy Mosh as one of the figure models. Feast your eyes on this porcelain beauty: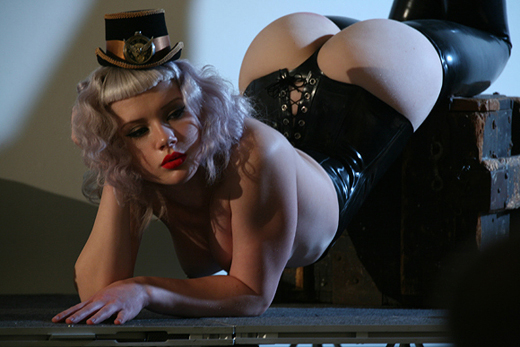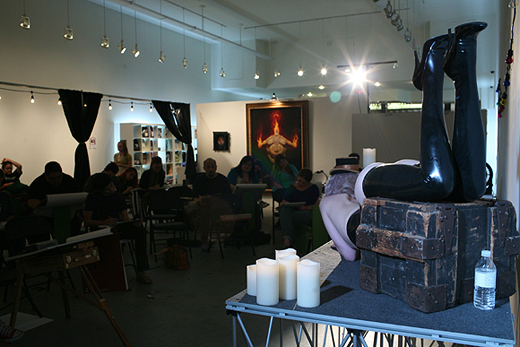 Go on over to Chinashop to read my micro-coverage and see my gallery of this excellent event. This was so, so much fun! Doctor Sketchy's has got to be one of my favorite things to do in LA, period, and I'm determined to actually draw instead of snapping away at the next one.


At long last, STICKERS. Oh yes, Cumulus Confection and Poke are both available in shiny, contoured, limited edition sticker form, as of RIGHT NOW. There are only fifty [50] of each available so grab 'em while they're hot.
Cumulus Confection sticker – $4.25 SOLD OUT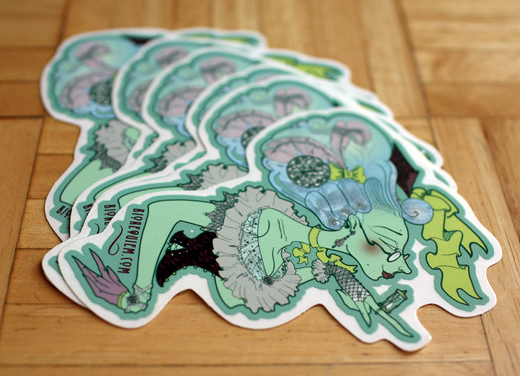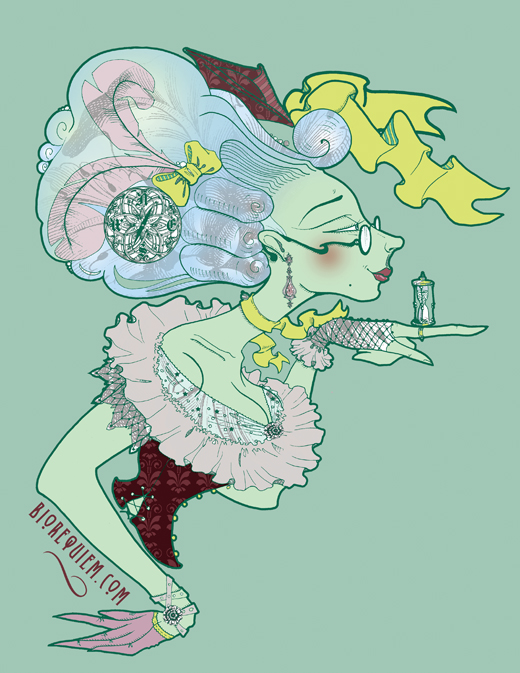 Poke sticker – $4.25 SOLD OUT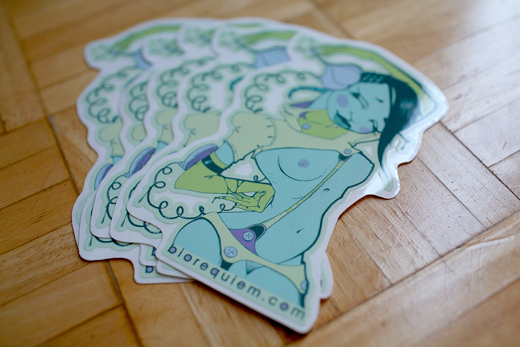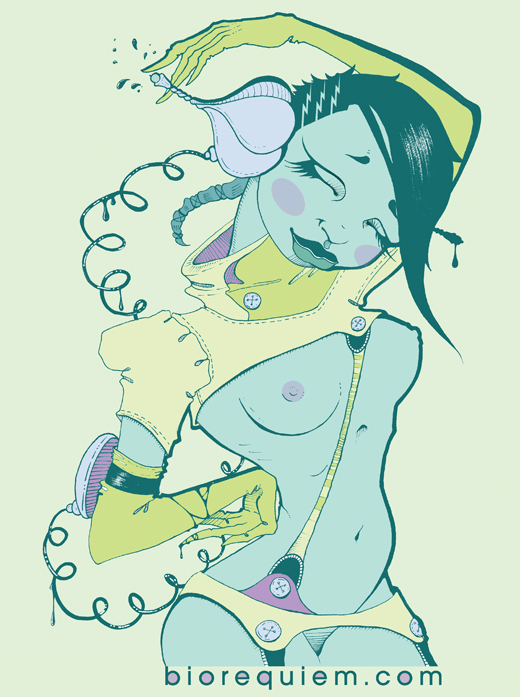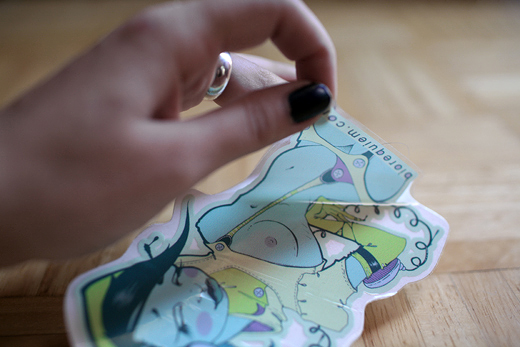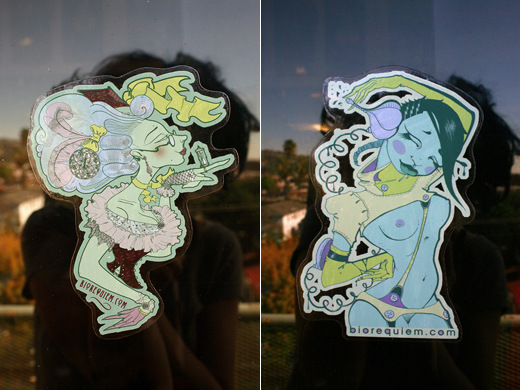 There. Now please excuse me as I tumble into the shower while simultaneously getting dressed and starting my car. I'll be back soon.