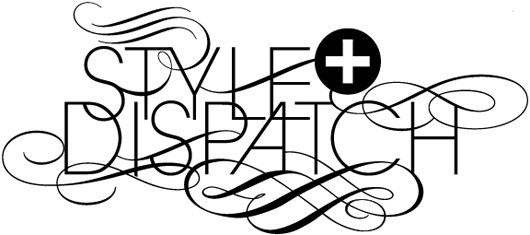 Nothing like a bit of Rick Owens to make one growl "I'm Batman" from a rooftop. As I type this, the glass in my sliding doors sounds like it's about to shatter into a million slivers and  all the light bulbs are blinking in unison. Yes, the winds are back with a vengeance here in Angel City, which means, inevitably, one thing: long drapey things ALL THE FUCKING TIME.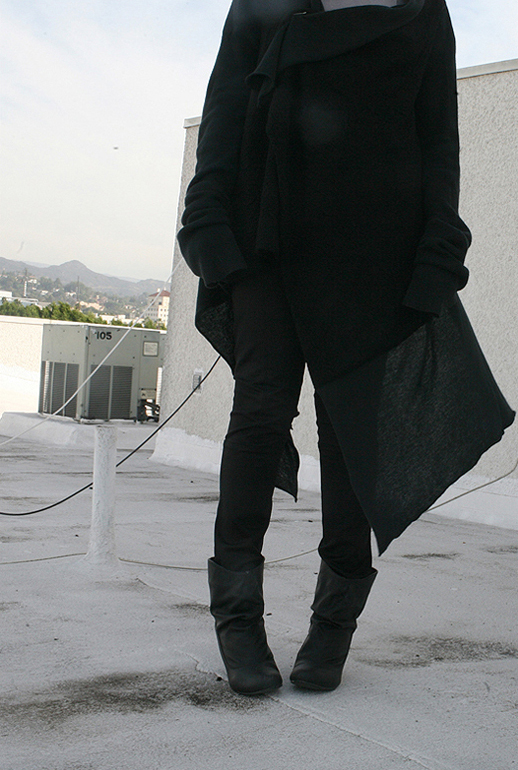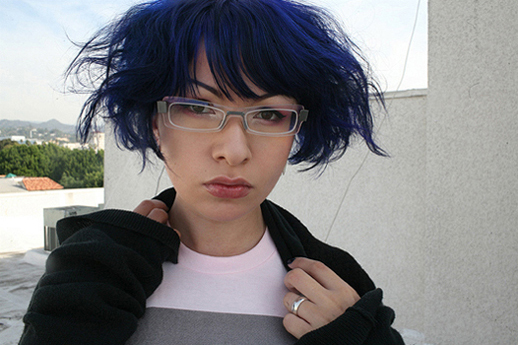 I make special Batman face for you. And speaking of Batman, have you seen the H&M fall collection? Too heavy on the shoulder pads for my liking, but hawt dayumn! I made out like a bandit with the tight zipper pocket trousers you see here, a mega-hood-cowl sweater, a shmancy rouched zip-up top, and a cape. Oh yes indeed, a real cape,  complete with hood and arm holes. I'm sure it'll make an appearance here in no time at all.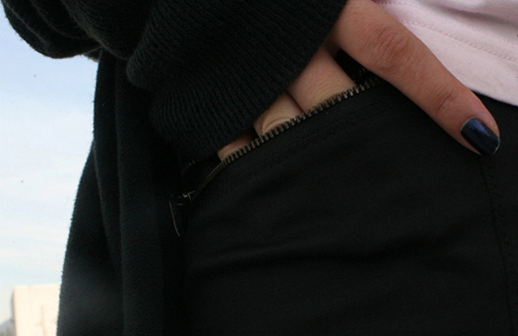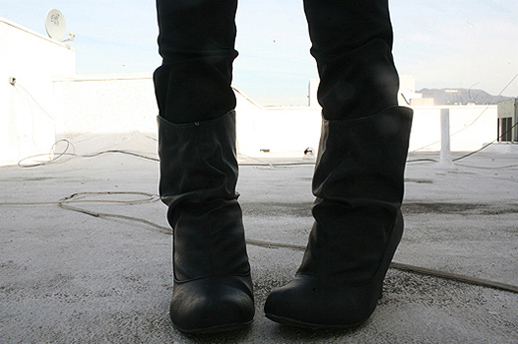 On to this T-shirt. Let it be known I am extremely picky when it comes to tees. I buy one design from Threadless  annually and that's about it. However! I think this might be the coolest new shirt I own. I dig the protruding spine, the pale pink it's printed on, and, most of all, the article printed on the inside. It was designed by Knotan for T-post and it's called "Sexy Apocalypse".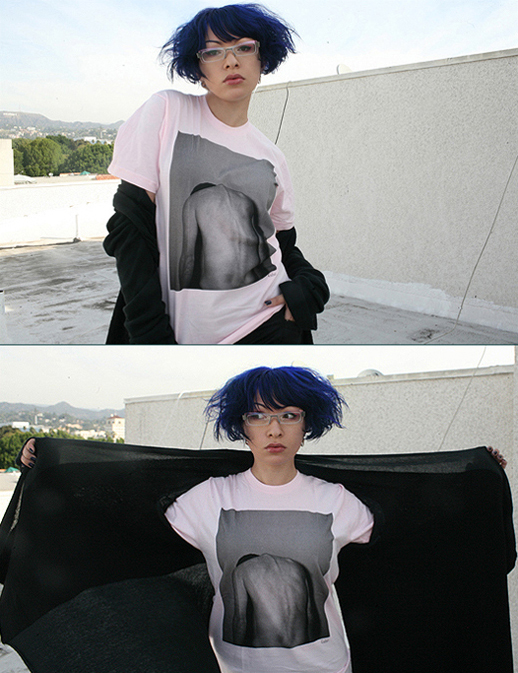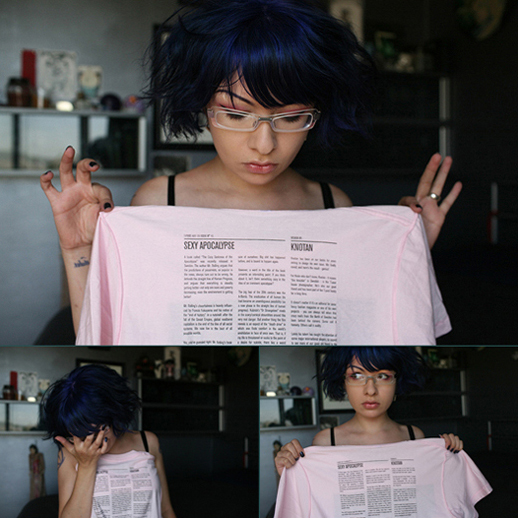 T-post is doing something neat: they publish what they call a "T-shirt magazine". From the "About" page:
Every six weeks, subscribers receive a new t-shirt in the mail. News story on the inside, artist interpretation on the front. All-around conversation piece. Our subscribers don't know what the story is about or who's designed until they get it. The editorial process of T-post works much like any other magazine except we can only pick one current news topic a month.
Part micro-magazine, part fancy secret T-shirt club, ya hurrd? I like that the peeps at T-post call their tees "conversation pieces". Since the articles are printed inside the shirts, one would have to undress in order to properly discuss the issue's topic. Conversation piece, indeed.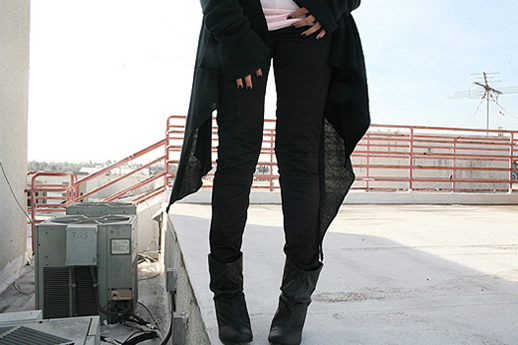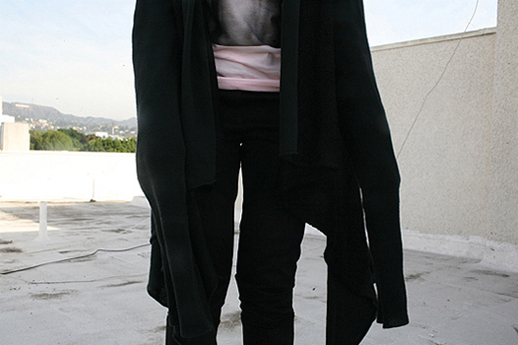 The details:
Cardigan – Rick Owens
T-shirt – T-post
Trousers – H&M
Ankle boots – I forget, but they were cheap and are very comfortable!