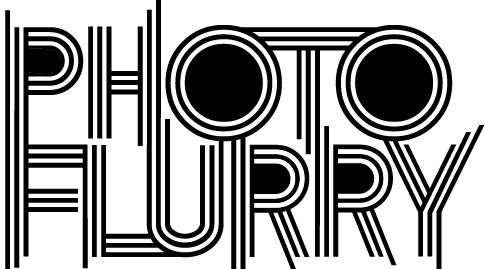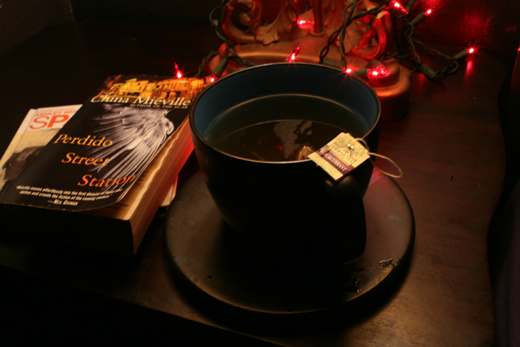 Enjoying the silence, are we? If not, please accept my apologies – I've been sick. Sick for almost two weeks now, in fact. Like so many self-employed Americans I do not have health insurance, which has me in the interesting position of needing to find an affordable doctor. Tea and bed don't seem to be doing their usual trick and I am so very, very sick of being sick and unproductive.
Update: went to the doctor today. The visit was $80 and the blood work I'm having done, just all the standard stuff, was $135. That's $215 total for a fifteen-minute conversation and a blood test.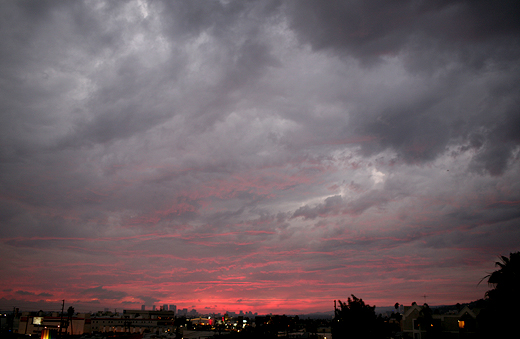 There have been some highlights, despite this sorry state of affairs. For example, we saw F*ck Buttons and Final Fantasy live, all in one week. Final Fantasy's performance turned out to be my favorite of the year. Also, I've had a little time to start considering plans for the coming year and to properly squish my dogbeast. Managed to get out a few times, and to take some pictures, too.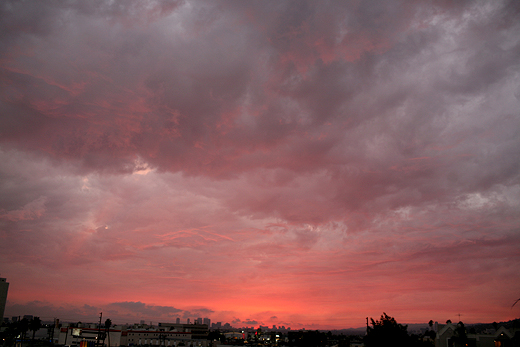 On Friday the thirteenth I dropped by the Hello Kitty Bats and Cats Masquerade. The theme was eighties' goth, so I slipped into a liquid black mini-dress and hosted a 80s make up demo on Ustream before going out. Didn't record the session, with the exception of a tiny nonsensical clip from the very end. Currently planning a bi-coastal Ustream + Absinthe party with my friend and colleague, Molly Crabapple. My gallery of the masquerade just  showed up on ChinaShop! Meanwhile, here's me being ultra goff after the demo and Ales working a cupcake and eye make up I put on him, at the event.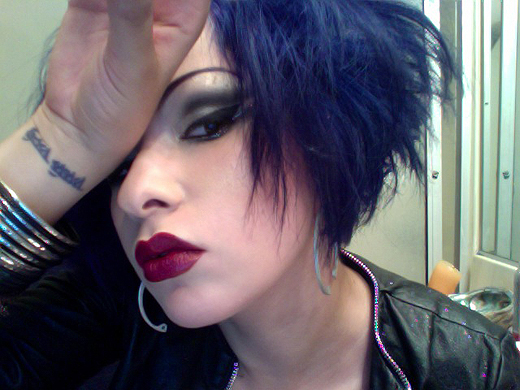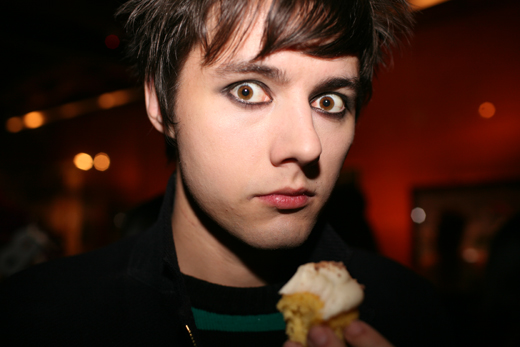 One of our bedside tables, graced by yet another mug of tea with copious amounts of honey. Though I don't generally agree with holiday lights as acceptable form of decor, these make me feel infinitely better about everything.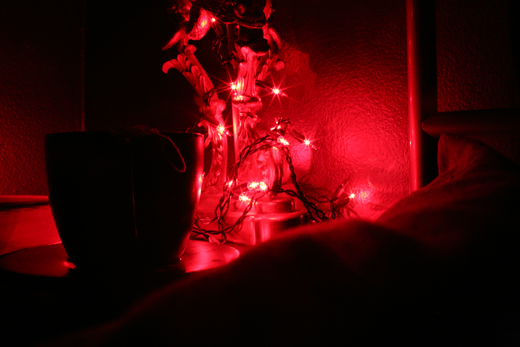 Recent self-portrait. I've yet to add it to my 365 project gallery.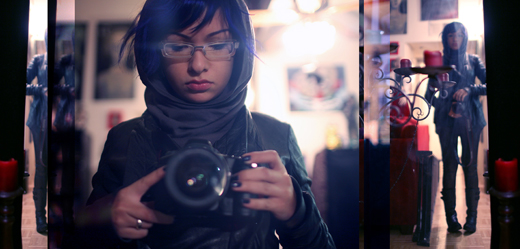 Another one, from last week. I managed to drag my ass out of bed and to the Taslimur's studio for a collaboration with Denver designer/stylist Jessica Rowell. I dug her face-painting so much that I slept in it and  took these photos the following morning. Mm, cracks around the eyes.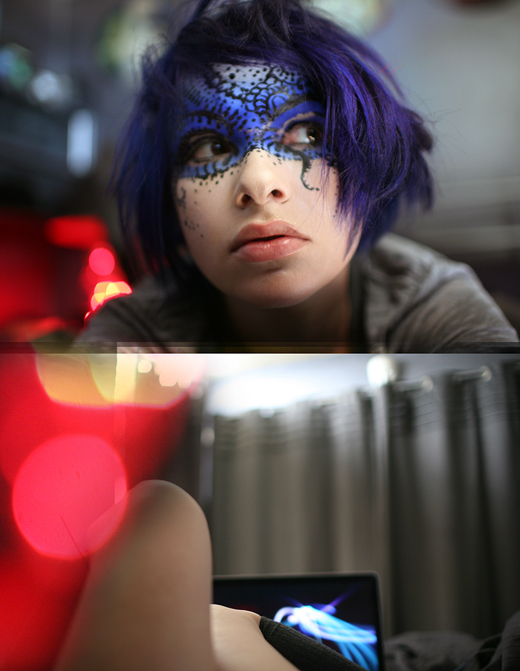 The result of the collaboration! Taslimur's a saint for pulling off this shoot literally the day after having minor surgery.  Jessica is truly a wunderkind; only nineteen years old and completely self-taught. She made this dress for me, based only on a few loose references and inspiration photos, in about a week. Superteam, GO!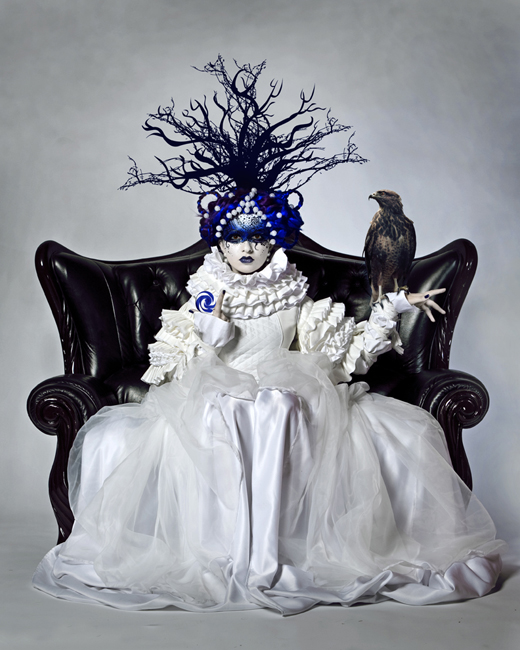 Jhonen's demon-shadow demands nuts, a few weeks back.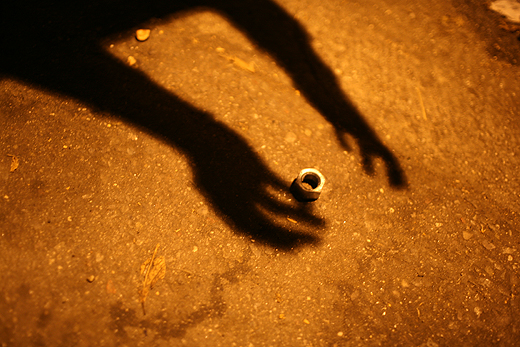 Ales, deep in research.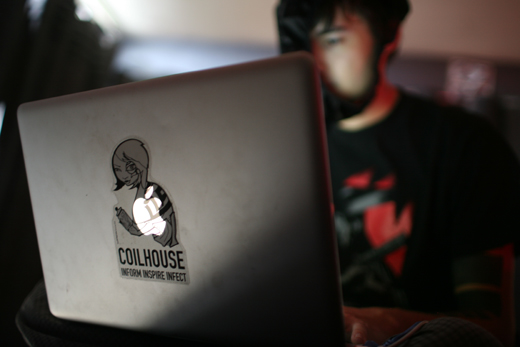 And finally, a couple of shots by the one, the only, Lou O'Bedlam, from about a month ago. I really like both of these.