On Thursday, I creaked out of bed at 3AM, put on a semblance of a face, and zoomed to the airport to catch the 6:30 flight to Manchester.
It was my first time in Manchester, I hadnt's seen the UK in ages, and that night, my friend Paul Koudounaris had his first European photography exhibit – in a church, no less! If you're unfamiliar with Paul's work, have a stroll around his wiki page and adjoined linkage. You might also recognize his name from one of my Places galleries.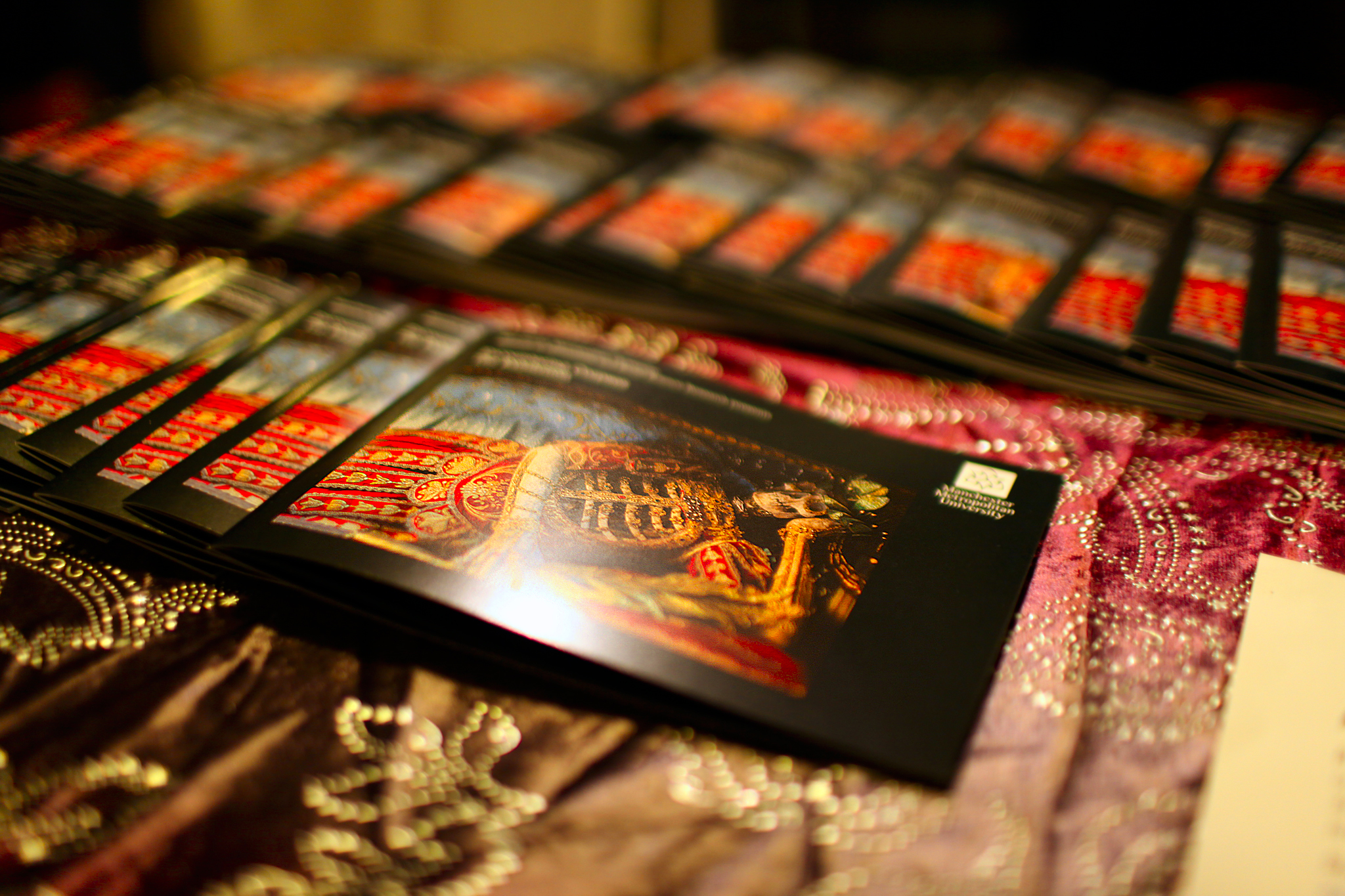 The hotel was placed square in the middle of Gay Village, which was…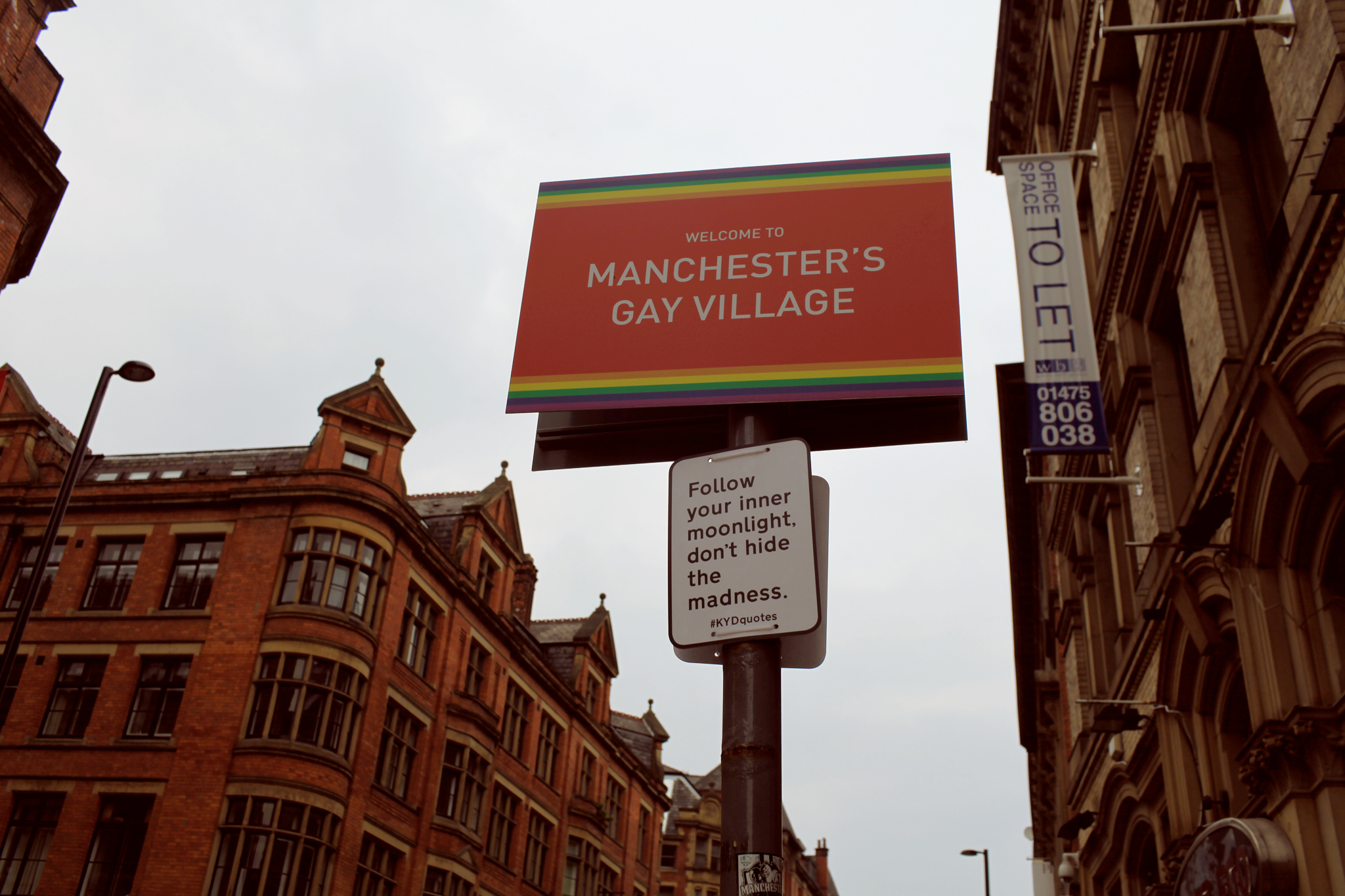 …delightful.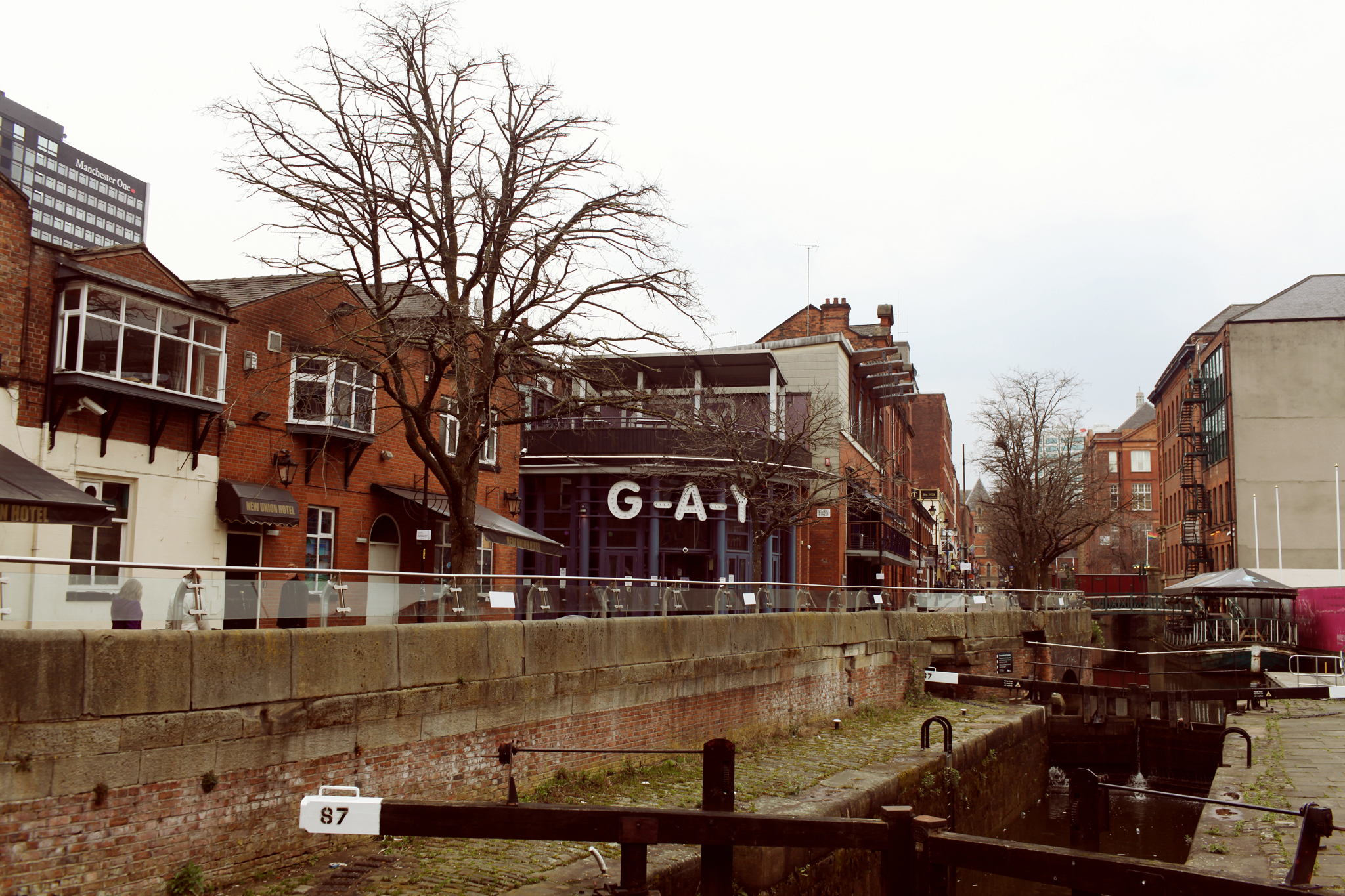 The view from our window: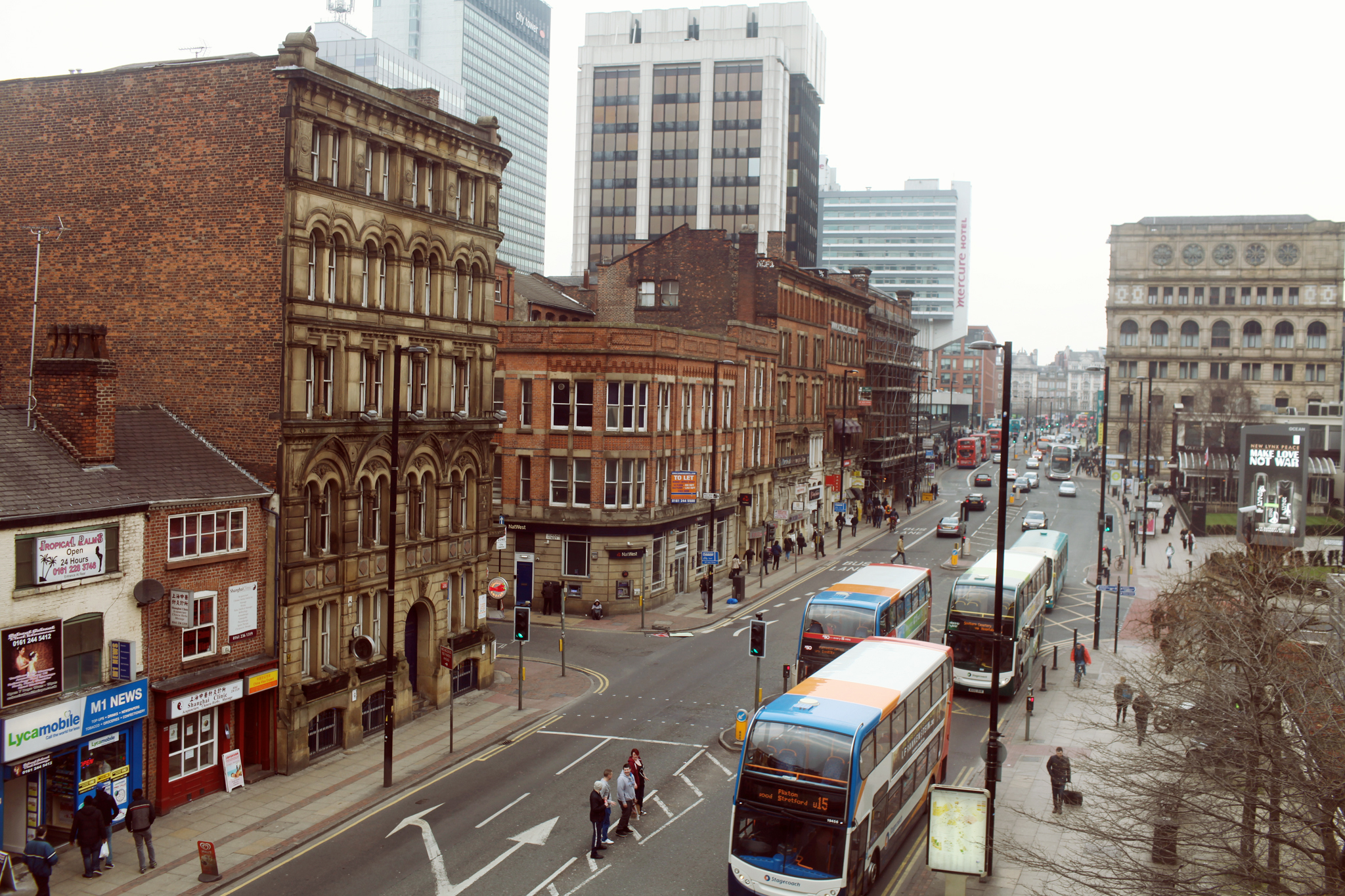 The reception took place at Sacred Trinity Church and included such extravagances as this, a skull-shaped cake encrusted with edible jewels: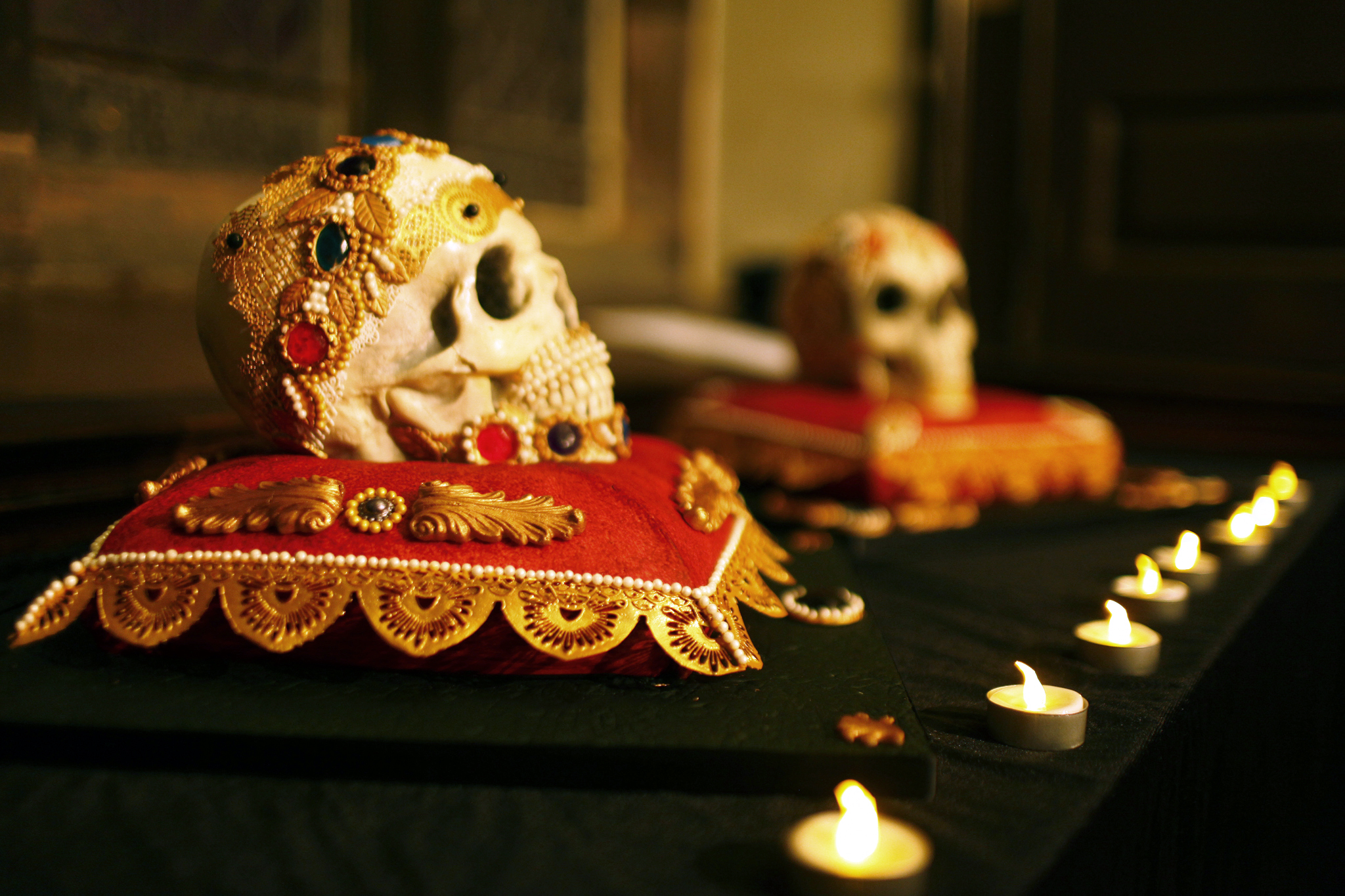 And wine, of course. There was plenty of it, too, but despite appearances, I only had the glass you see below in order to avoid risk of exhaustion, operating on four hours of sleep and all.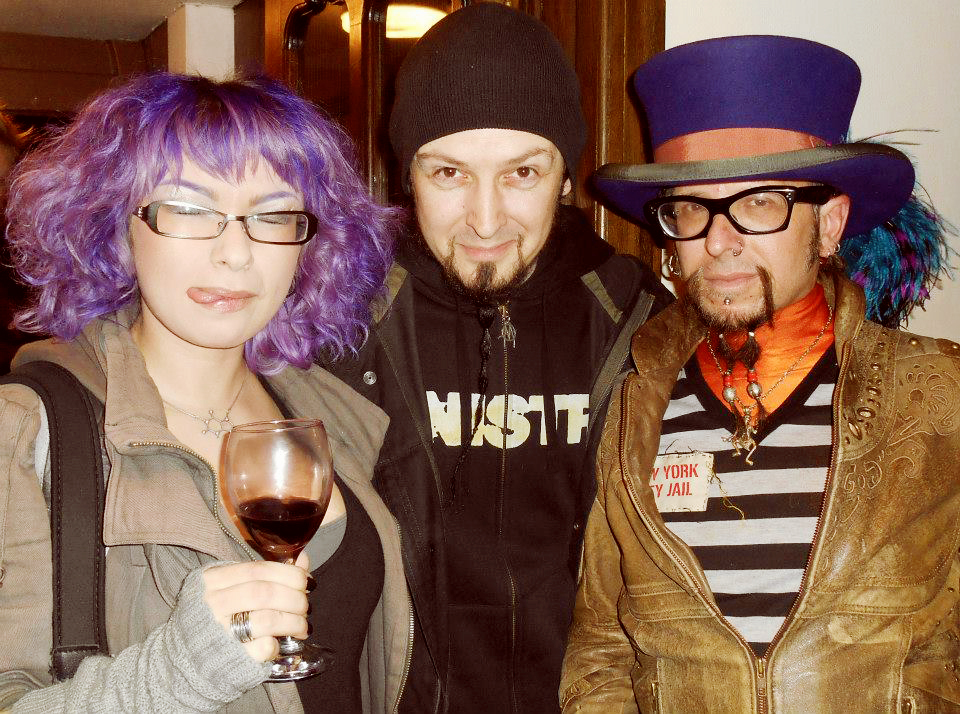 This was taken around 7PM. By 8, the room was so packed, there was hardly room to lift my camera.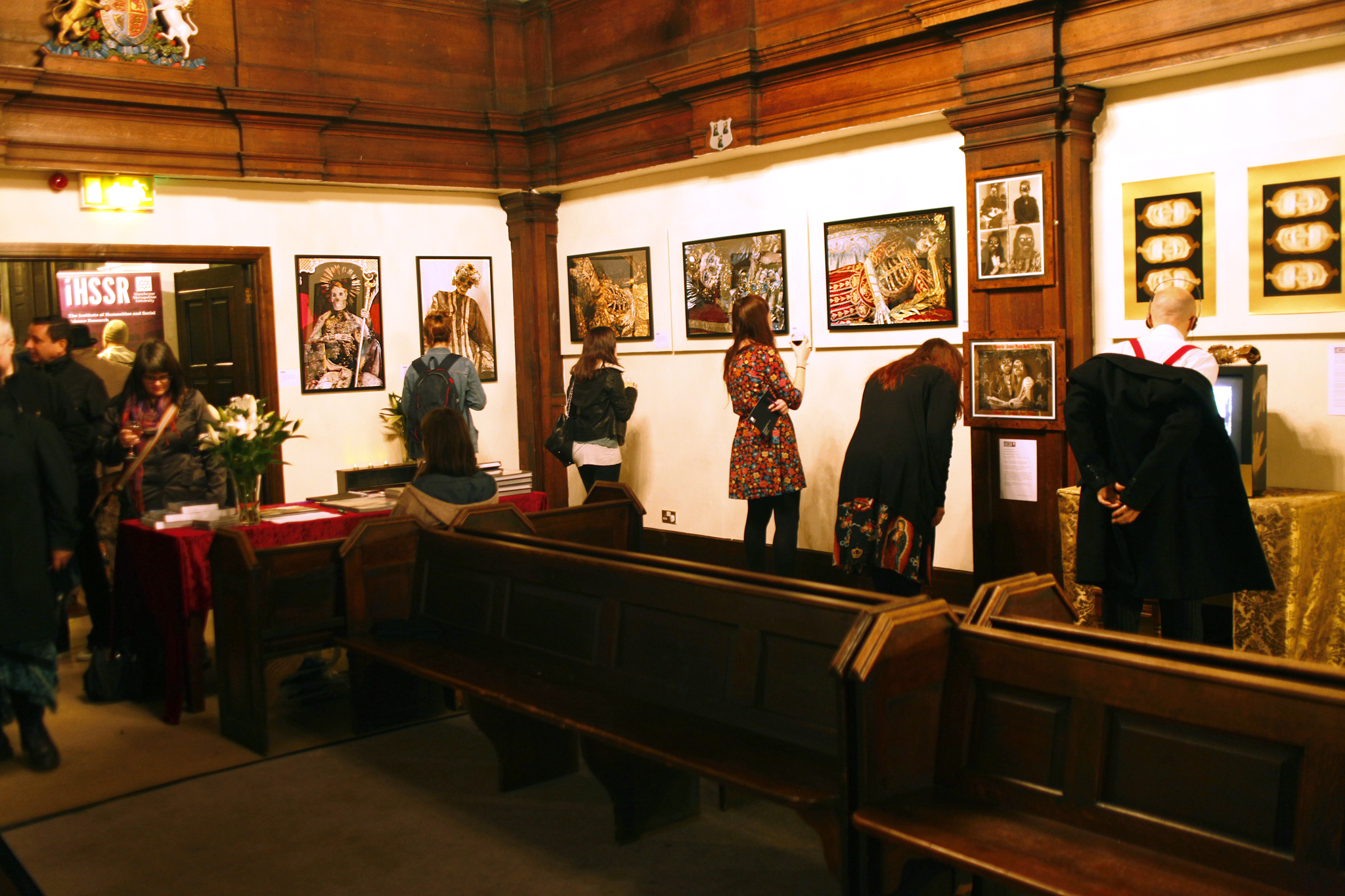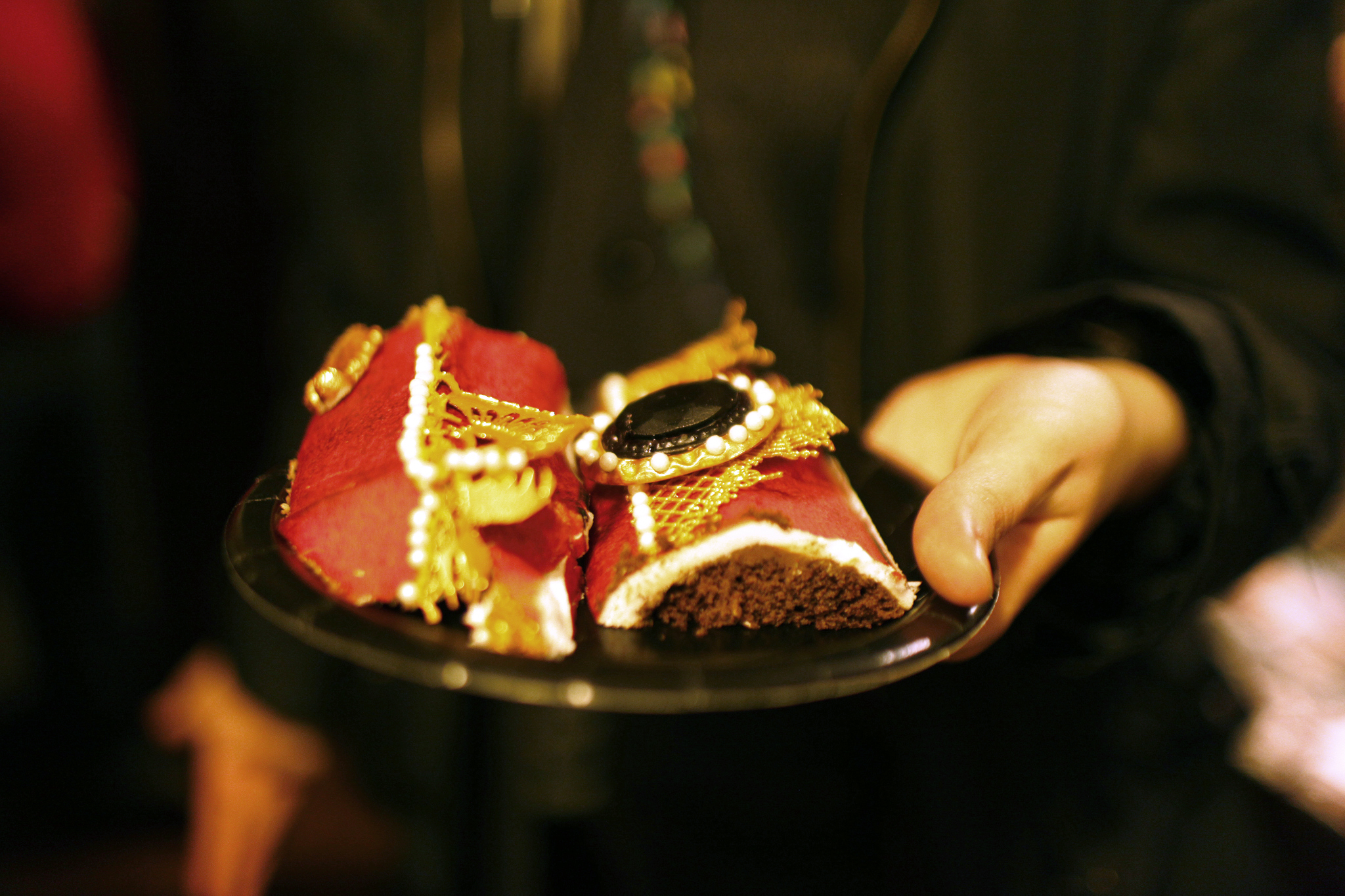 Paul, Sam and I lamenting the destruction of the skull-cakes. Fortunately, only the pillows were eaten – the skulls turned out to be made of solid chocolate and were preserved.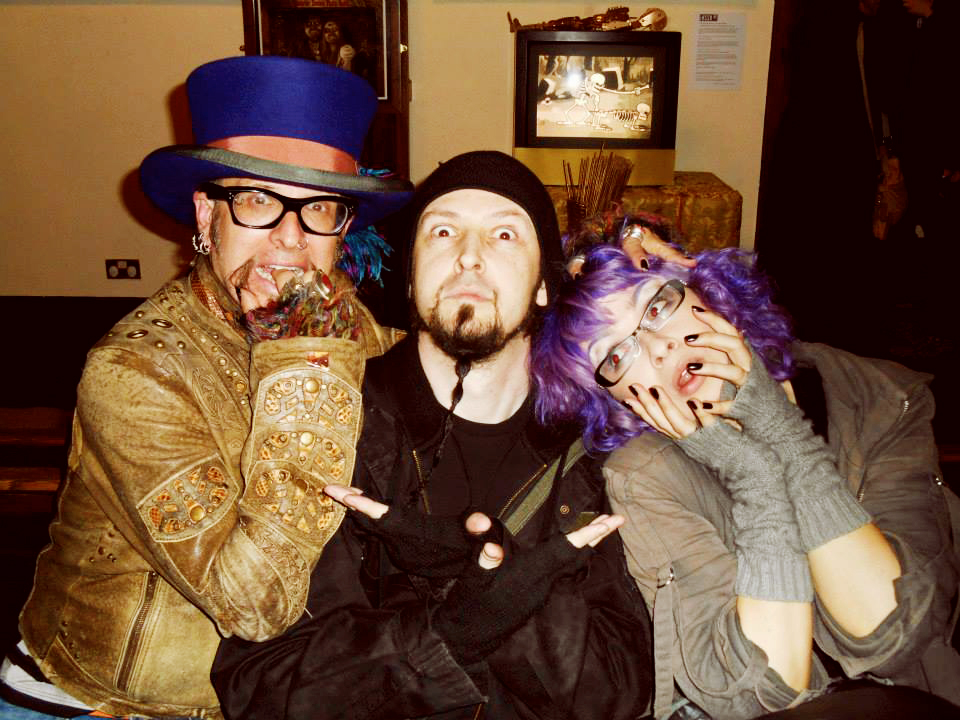 These little chocolate skulls had "Koudounaris" scrawled across their foreheads.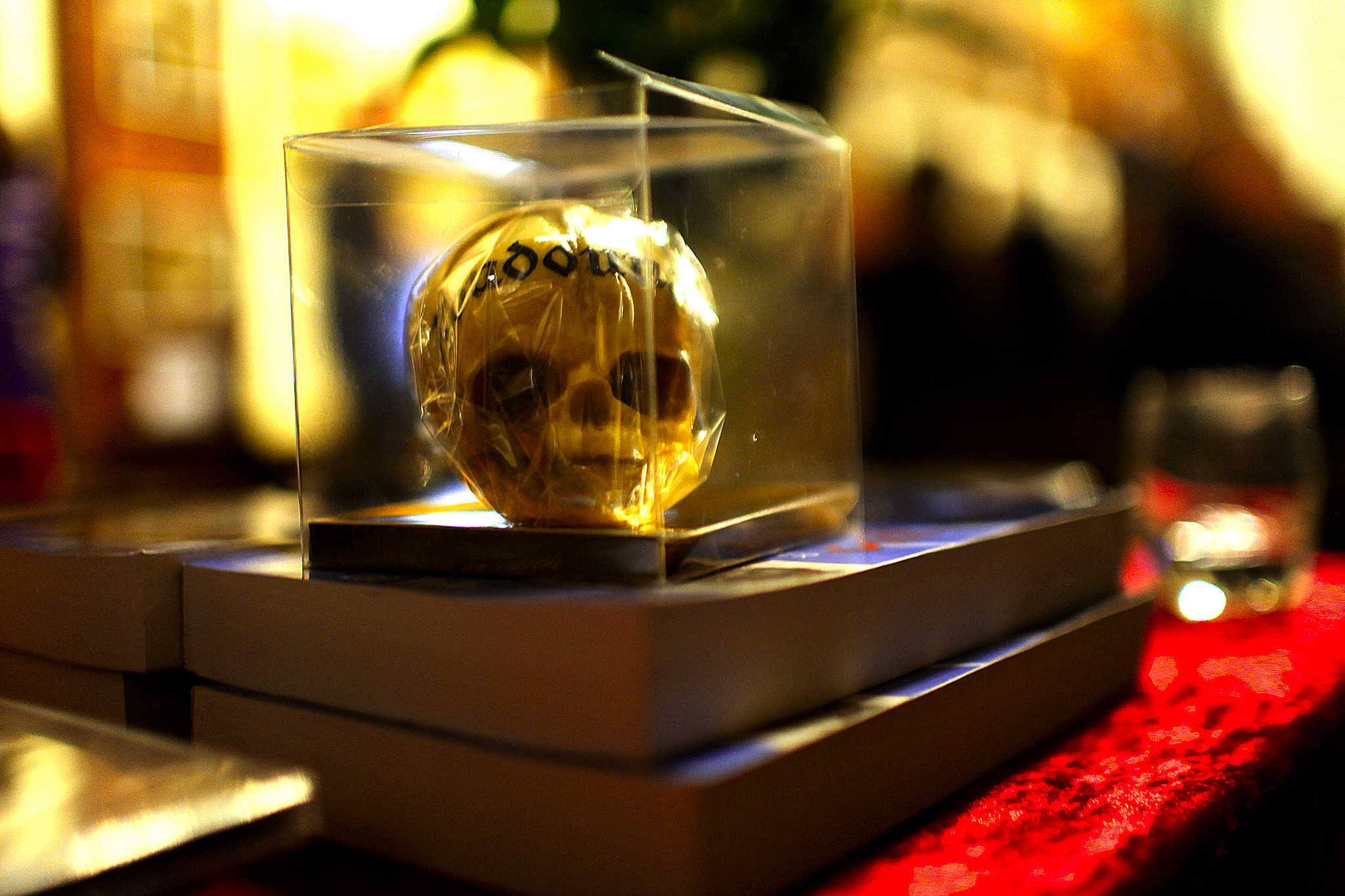 Manchester friends, are you aware of Fab Cafe? It has robots, a life-size Dalek, table PacMan and so much more! We dropped in for a nightcap after the exhibit, and this nerdy wonderland was shamefully, inexplicably empty. Go give them some business, please! I'd be there weekly if I lived near.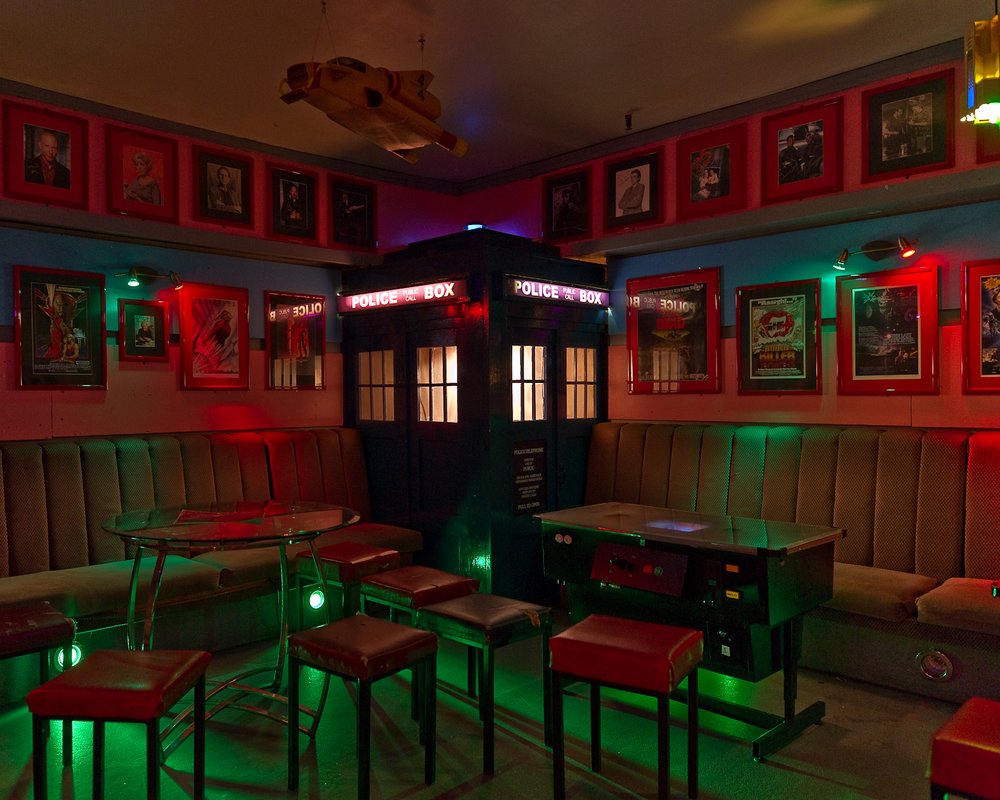 The next morning, after little sleep, we took a train to Scotland, for a quick look around Edinburgh. I'd heard this place was pretty, but it was, in fact, shockingly gorgeous. Steeples and castles and historic buildings and cobblestones as far as the eye can see.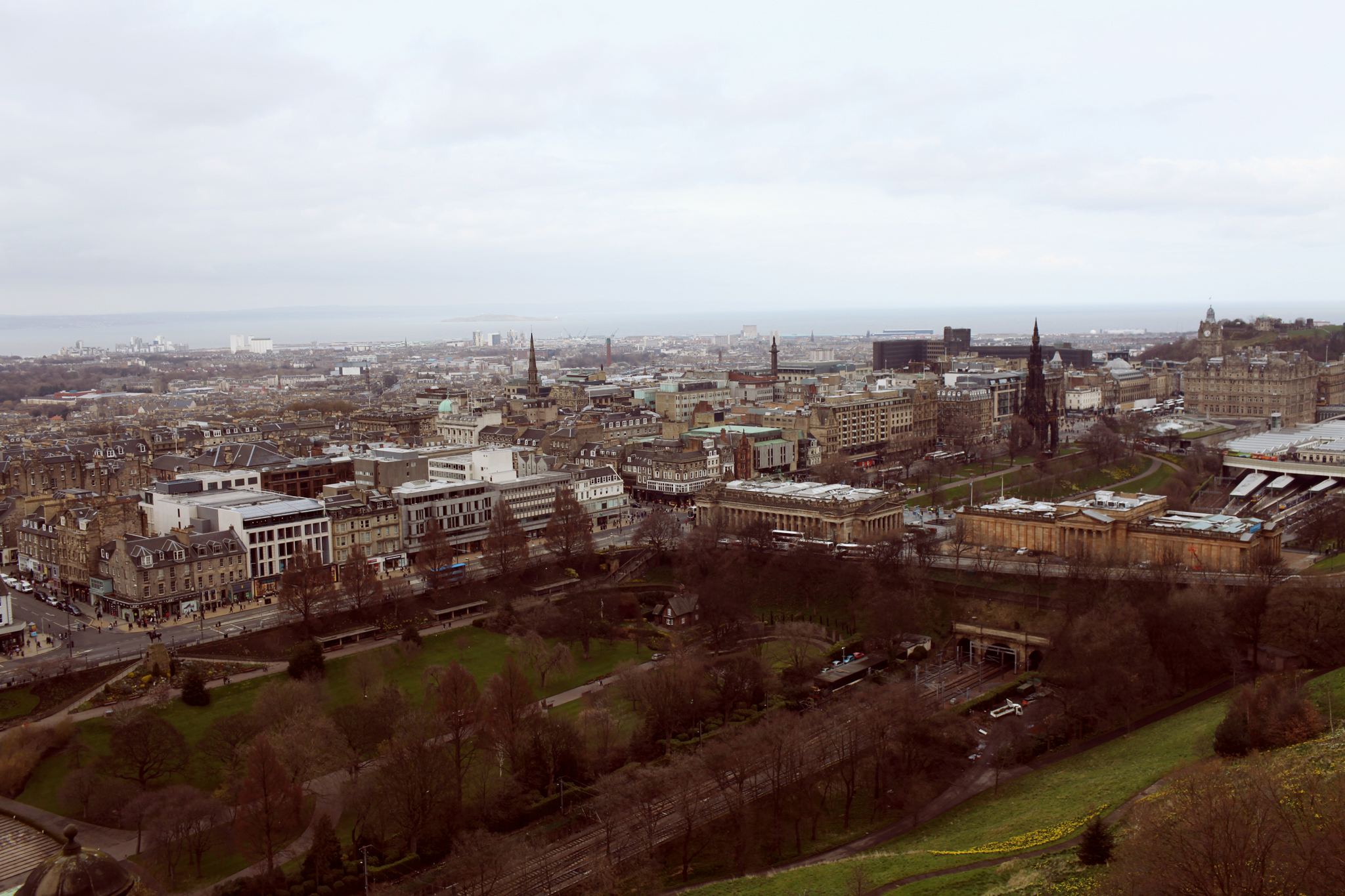 First, we visited Greyfriars Cemetery – the resting place of Bobby, the most loyal dog in history! He's so famous, you've probably heard of him; the devoted little terrier who visited his departed master's grave daily for fourteen years.
Greyfriars is among the most beautiful old cemeteries I've seen.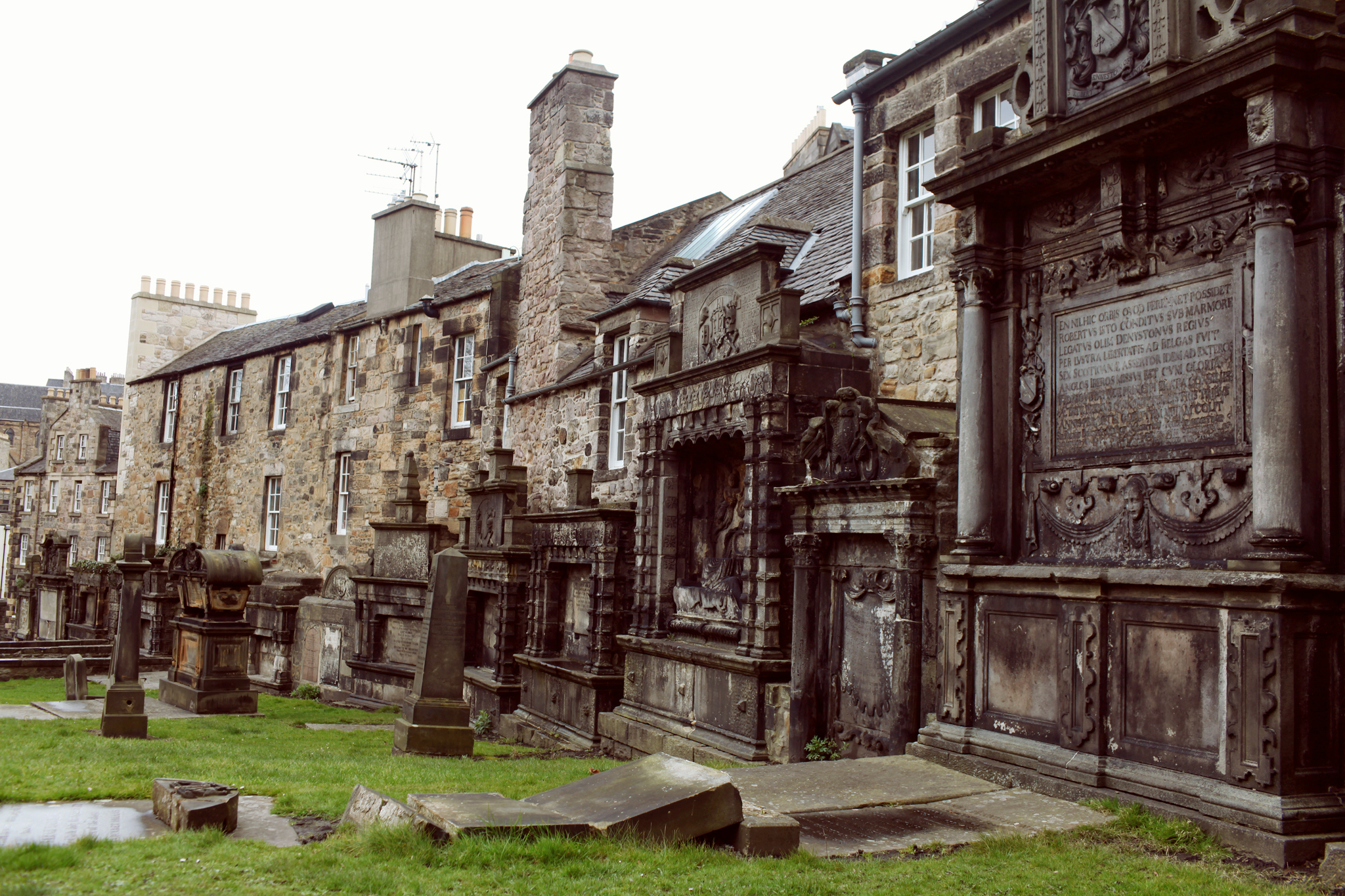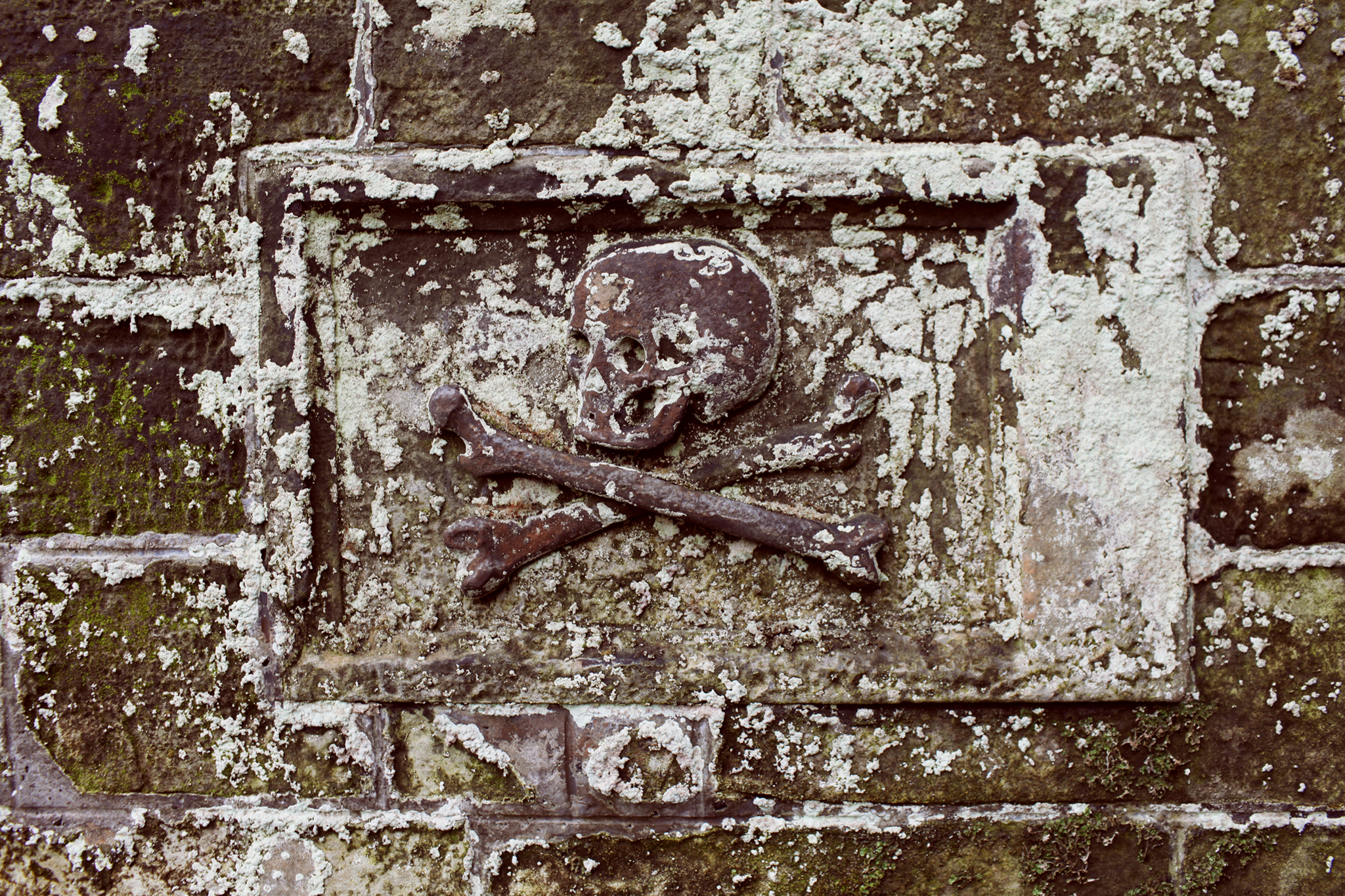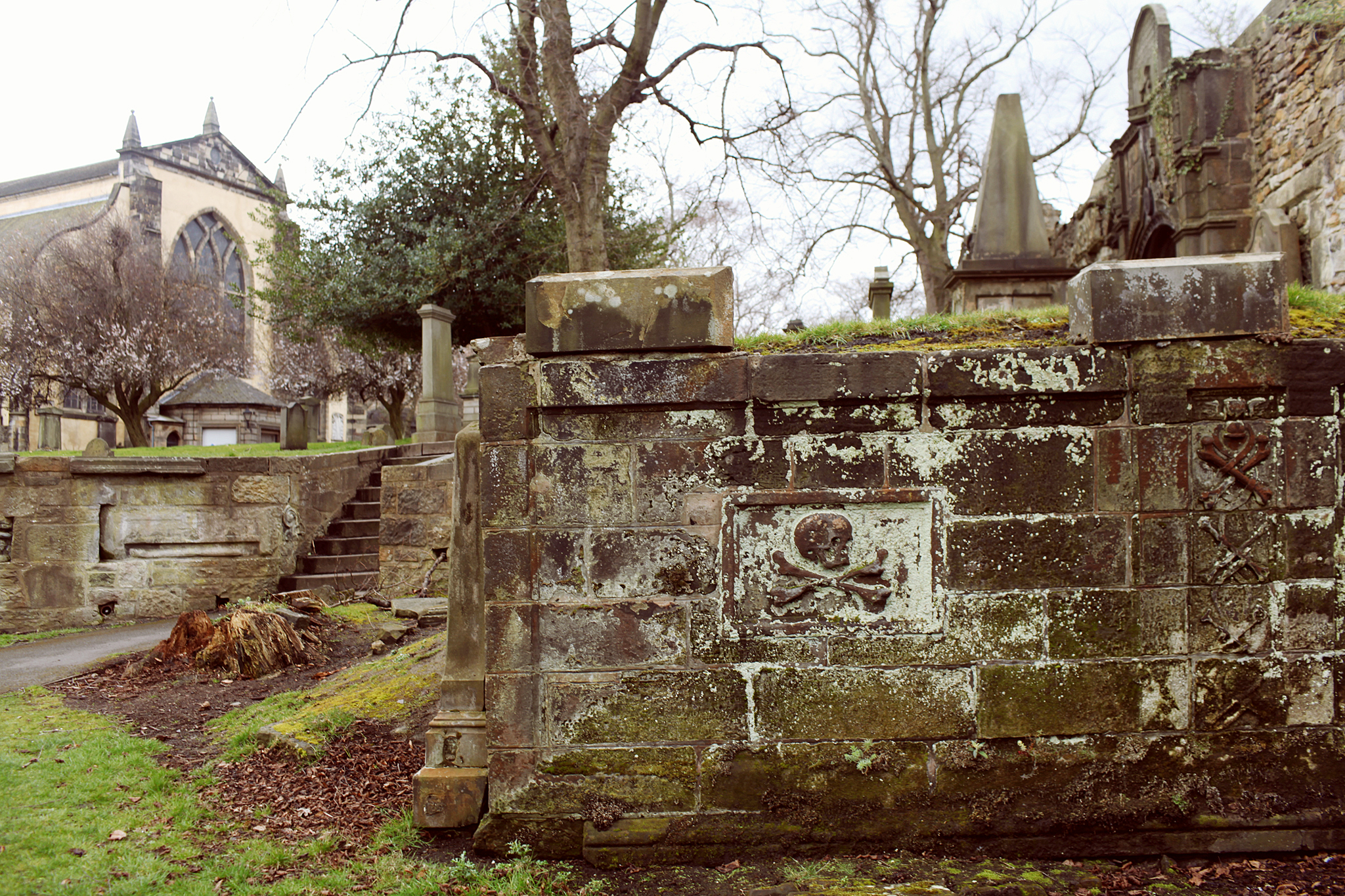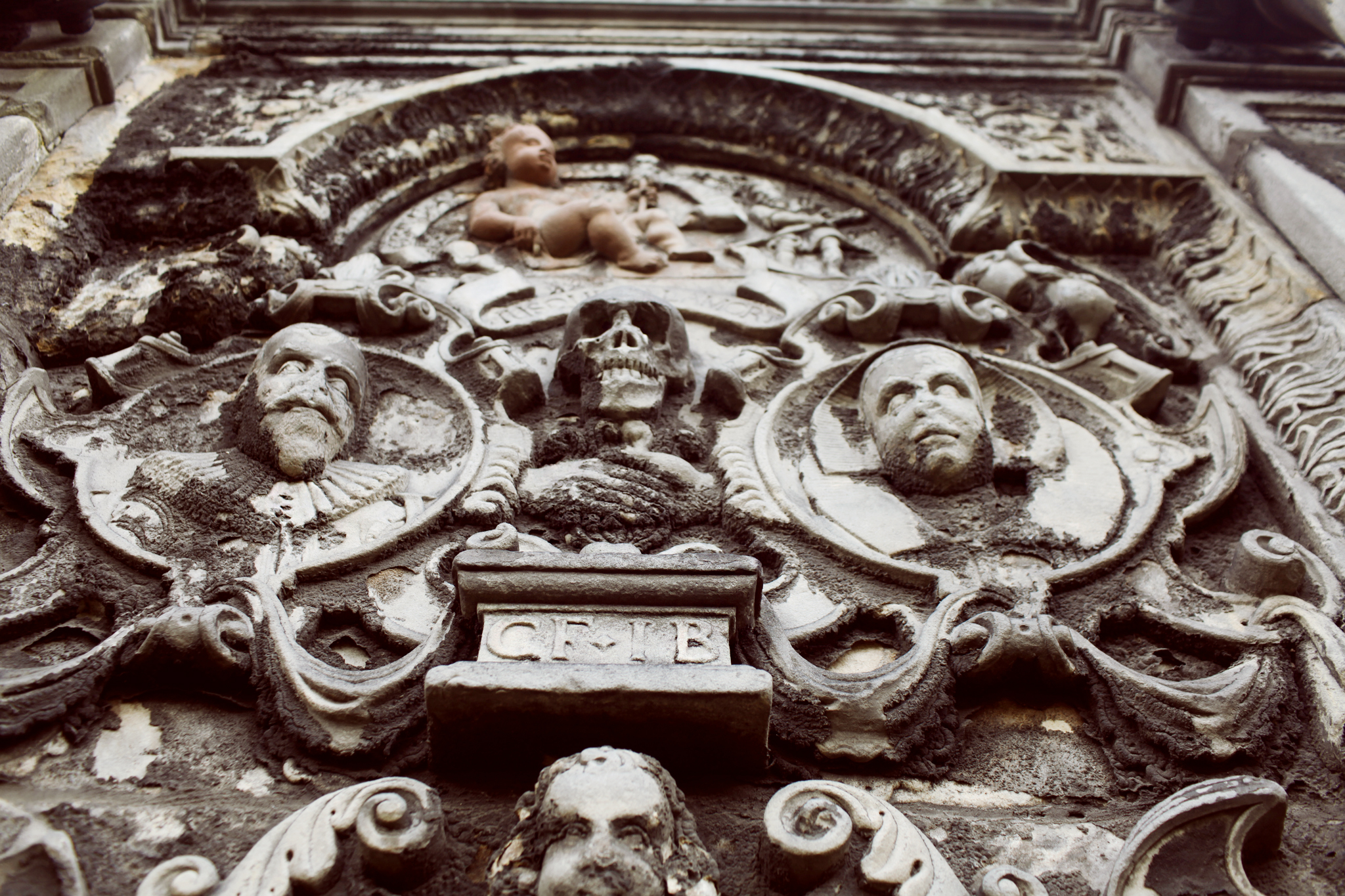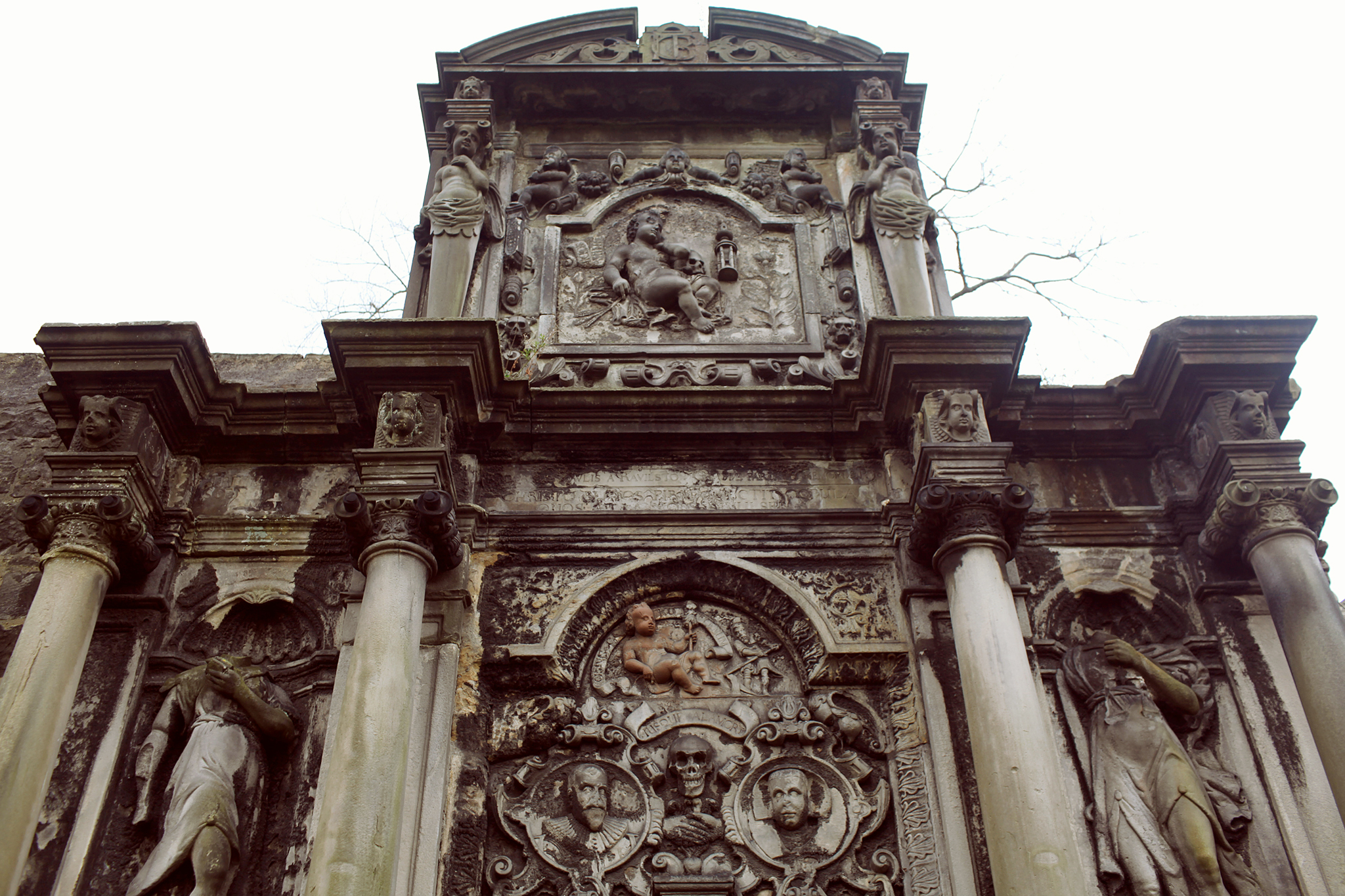 Cherry blossoms on parade.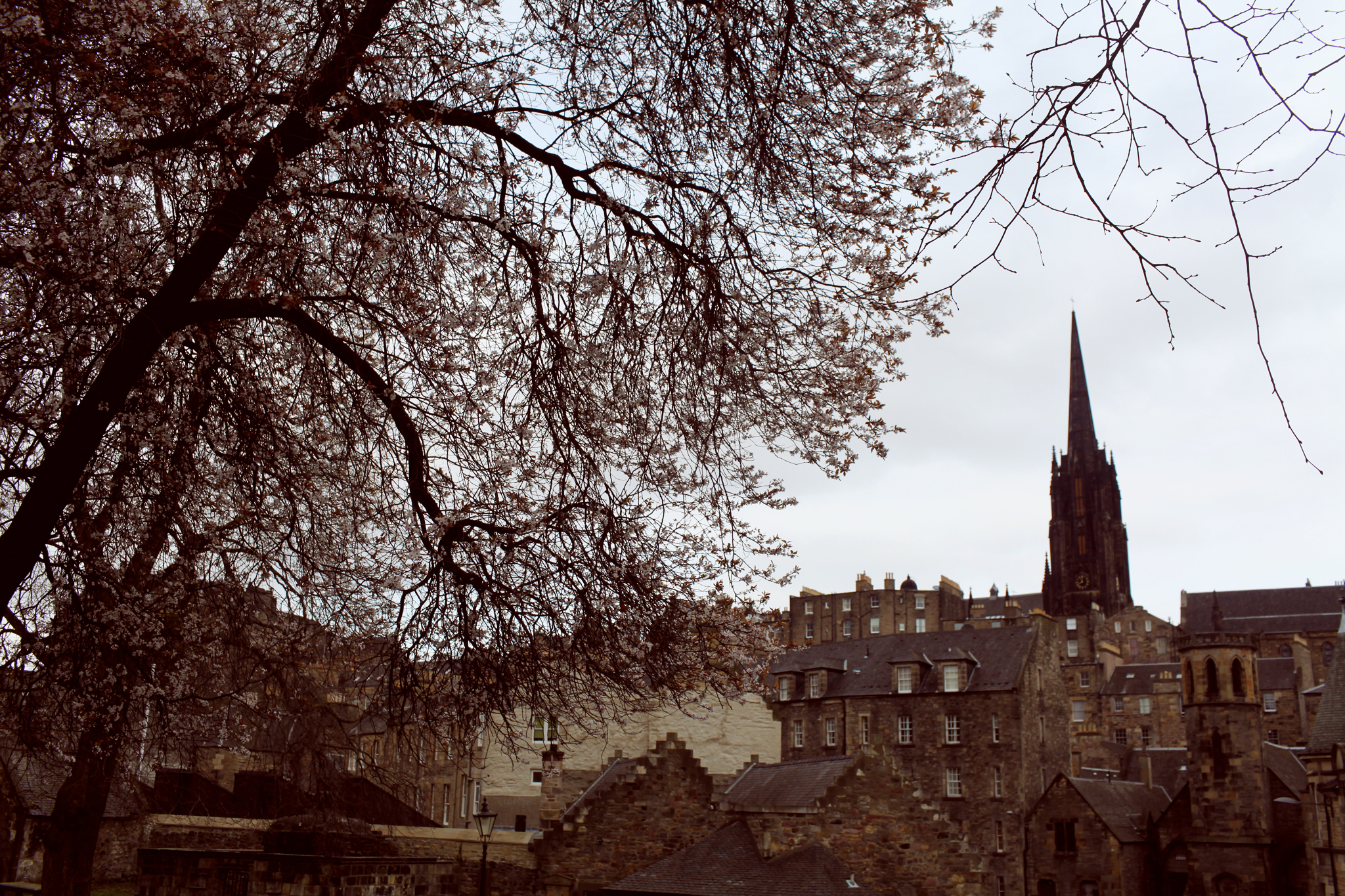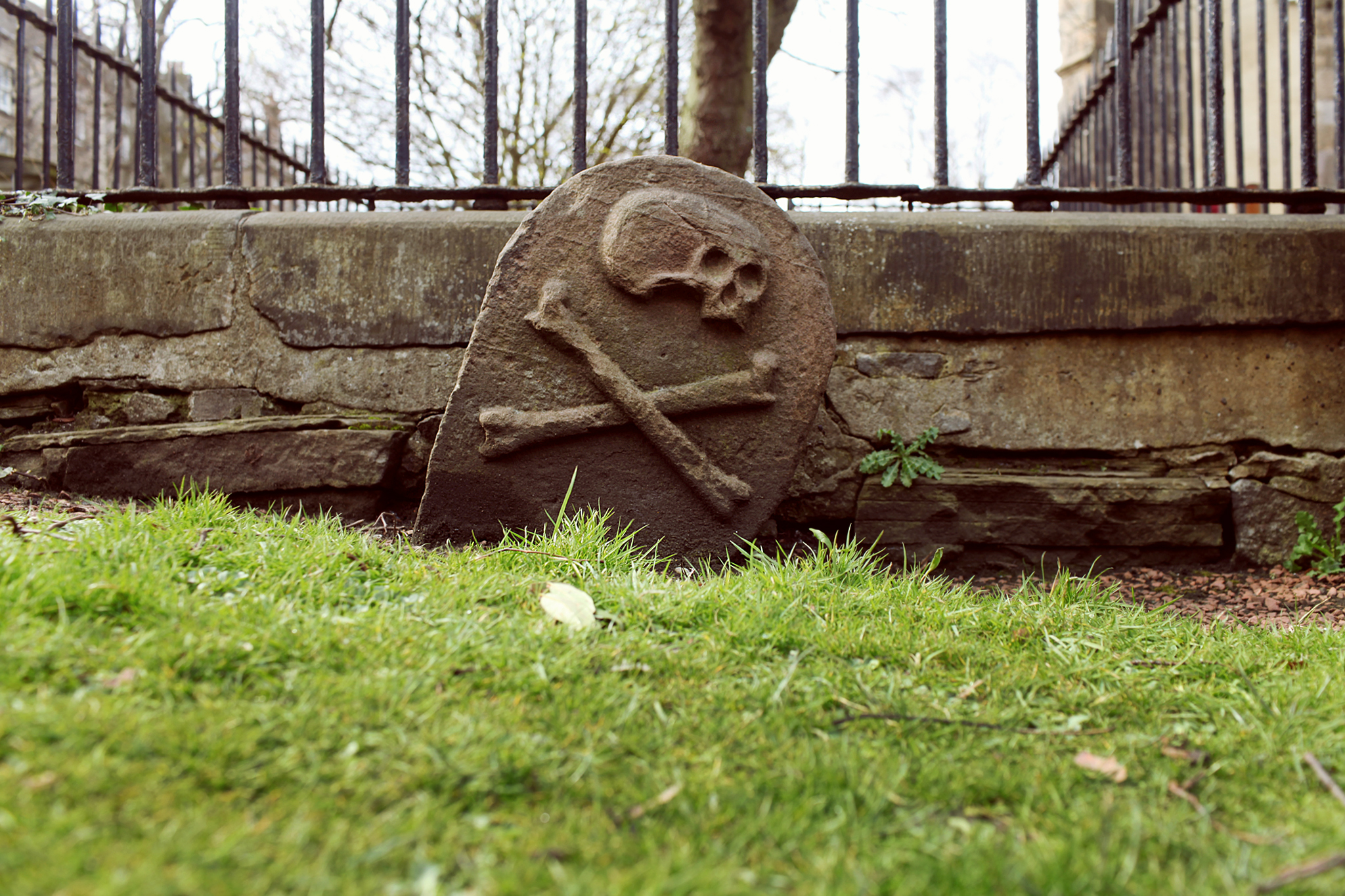 "Arise ye dead. Death, where is thy sting. Grave, where is thy victory." And so forth.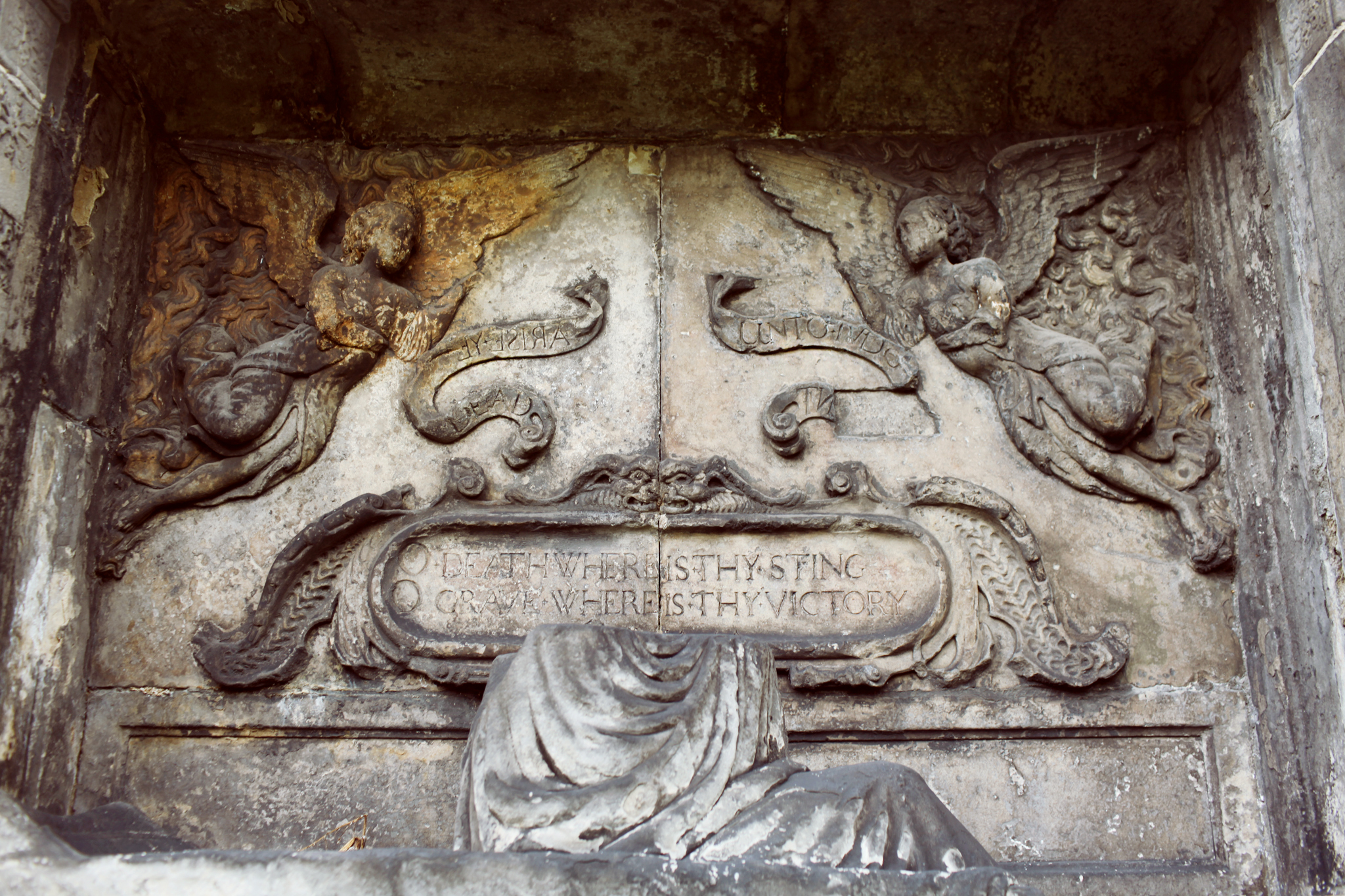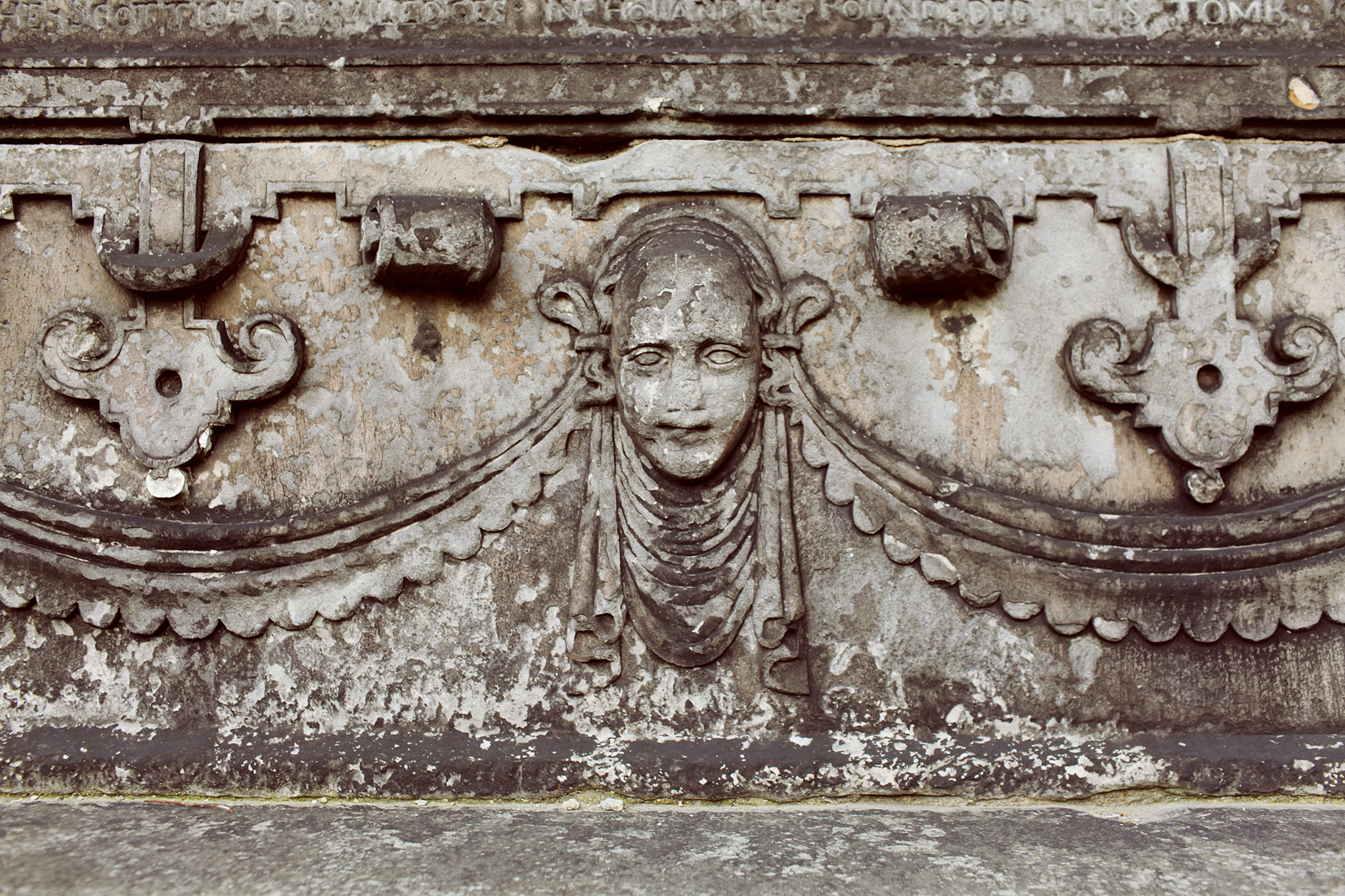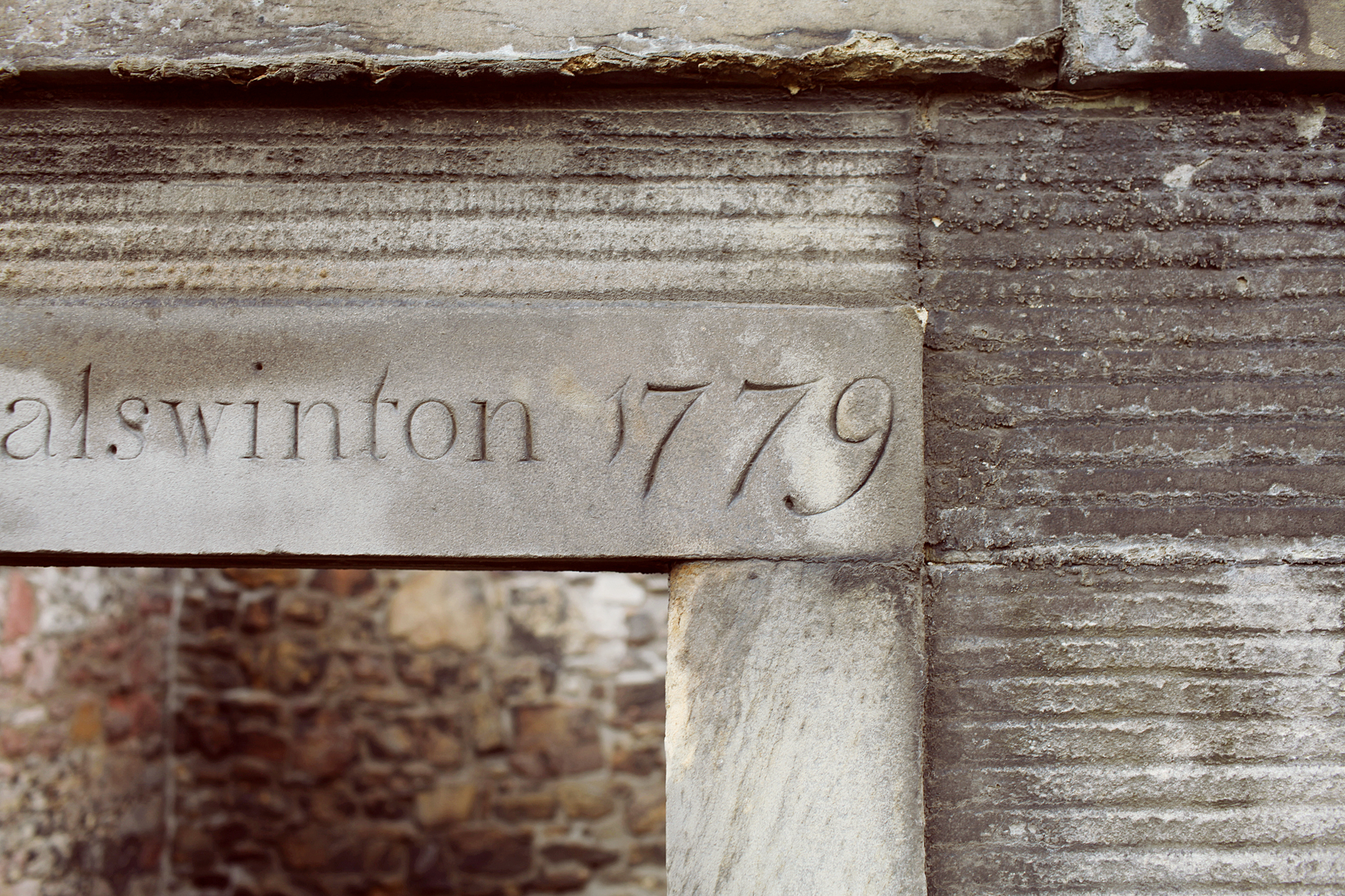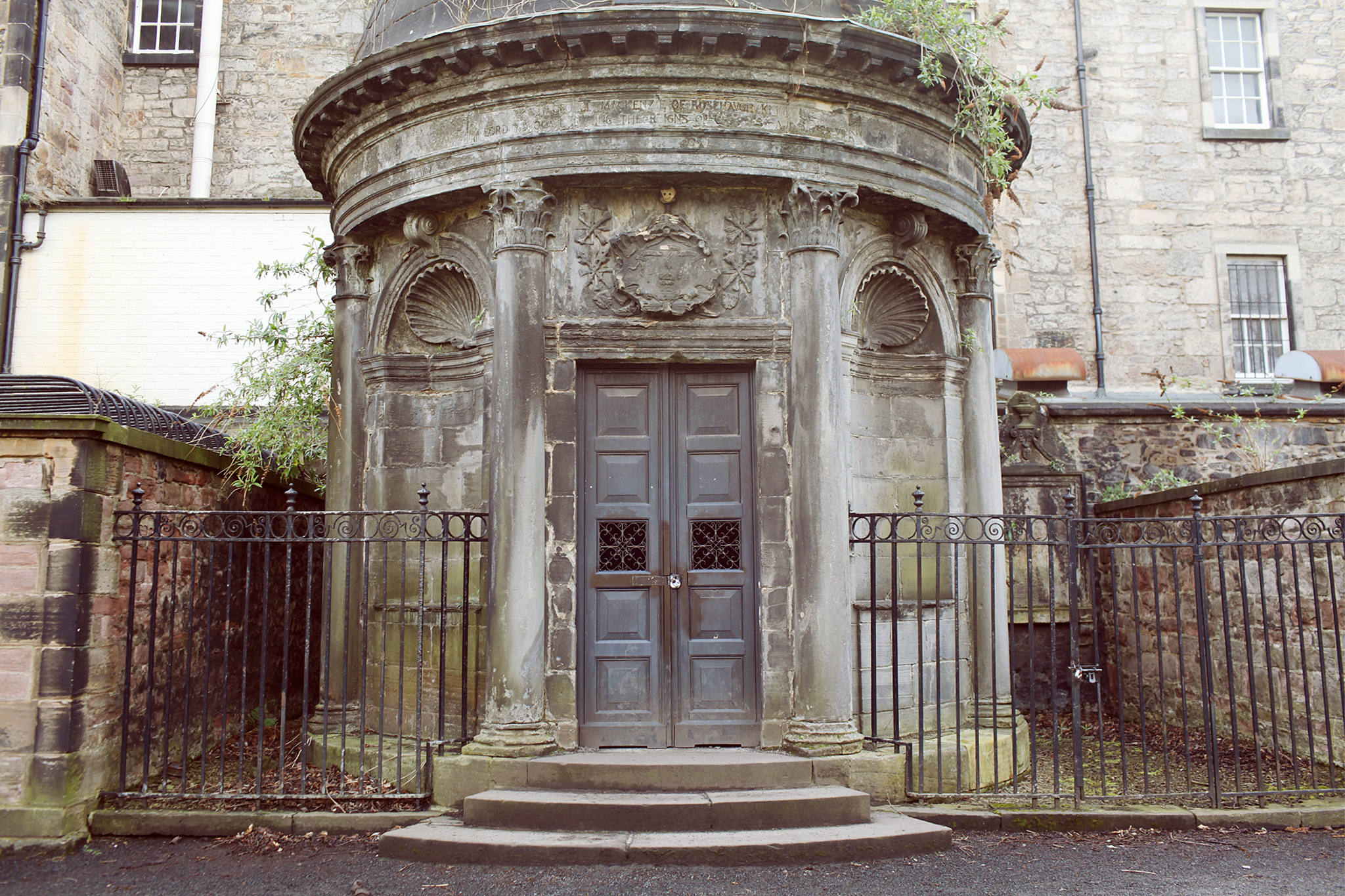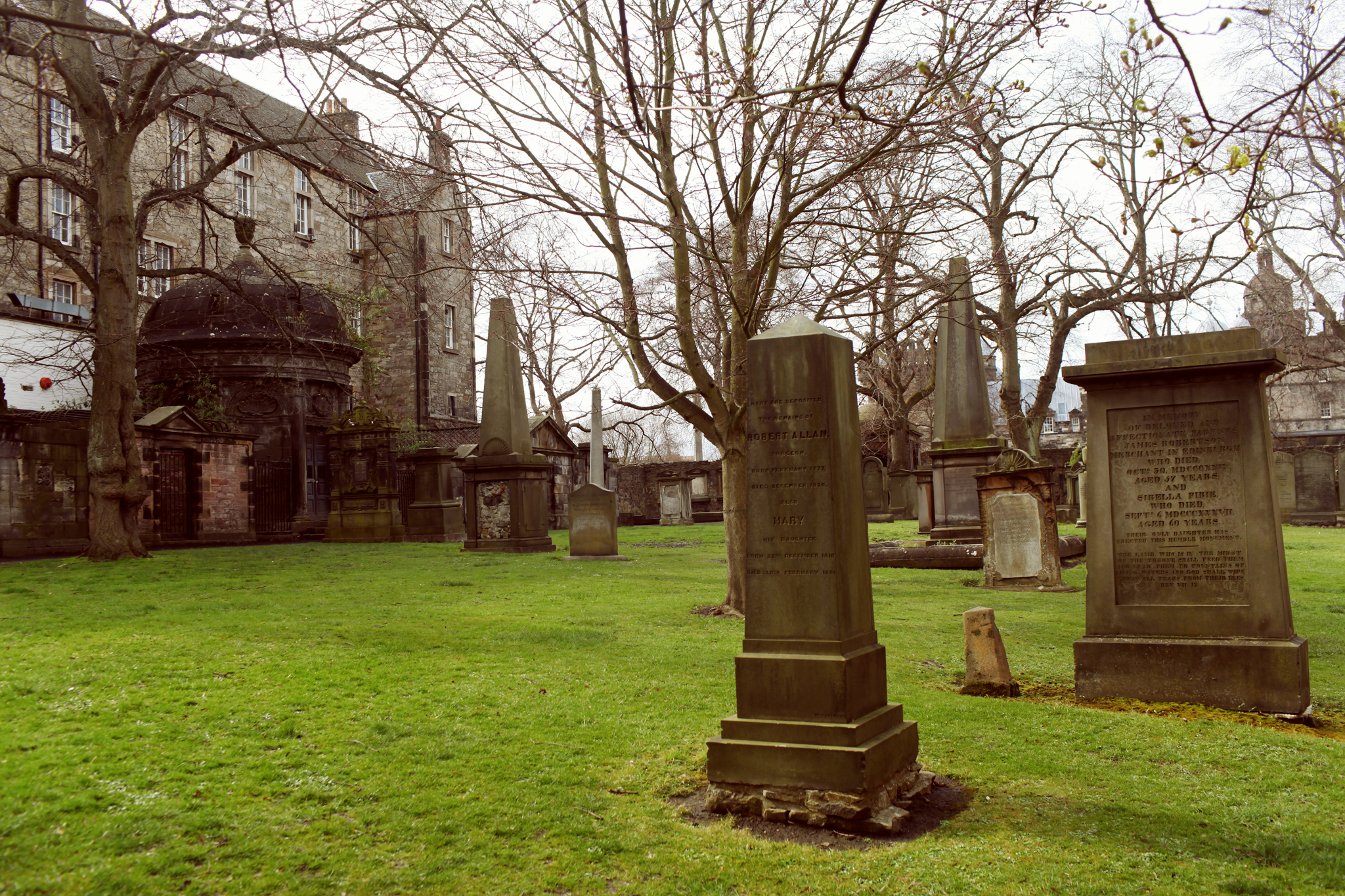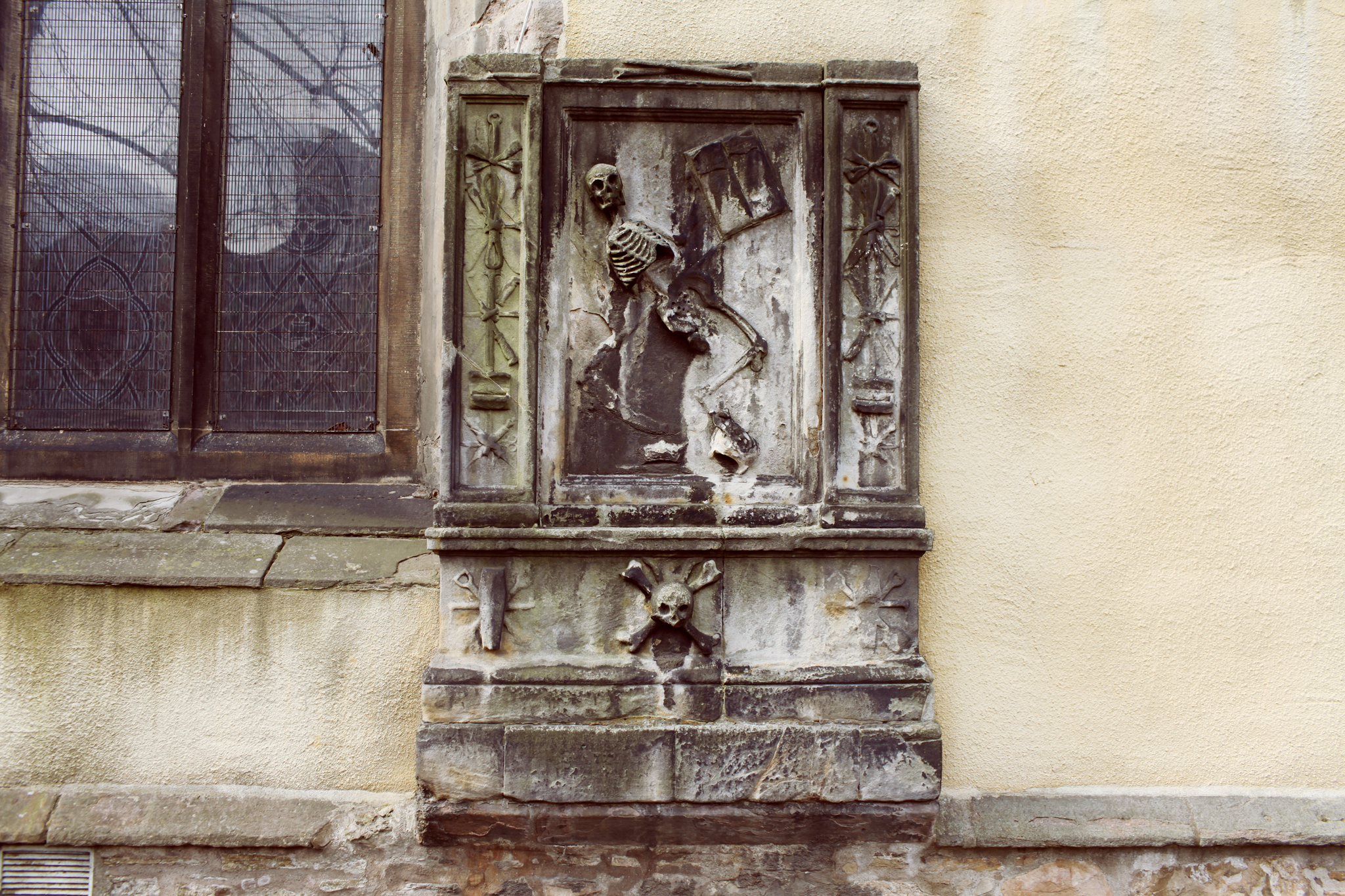 Naturally, there's a pub near the cemetery named after the faithful pooch.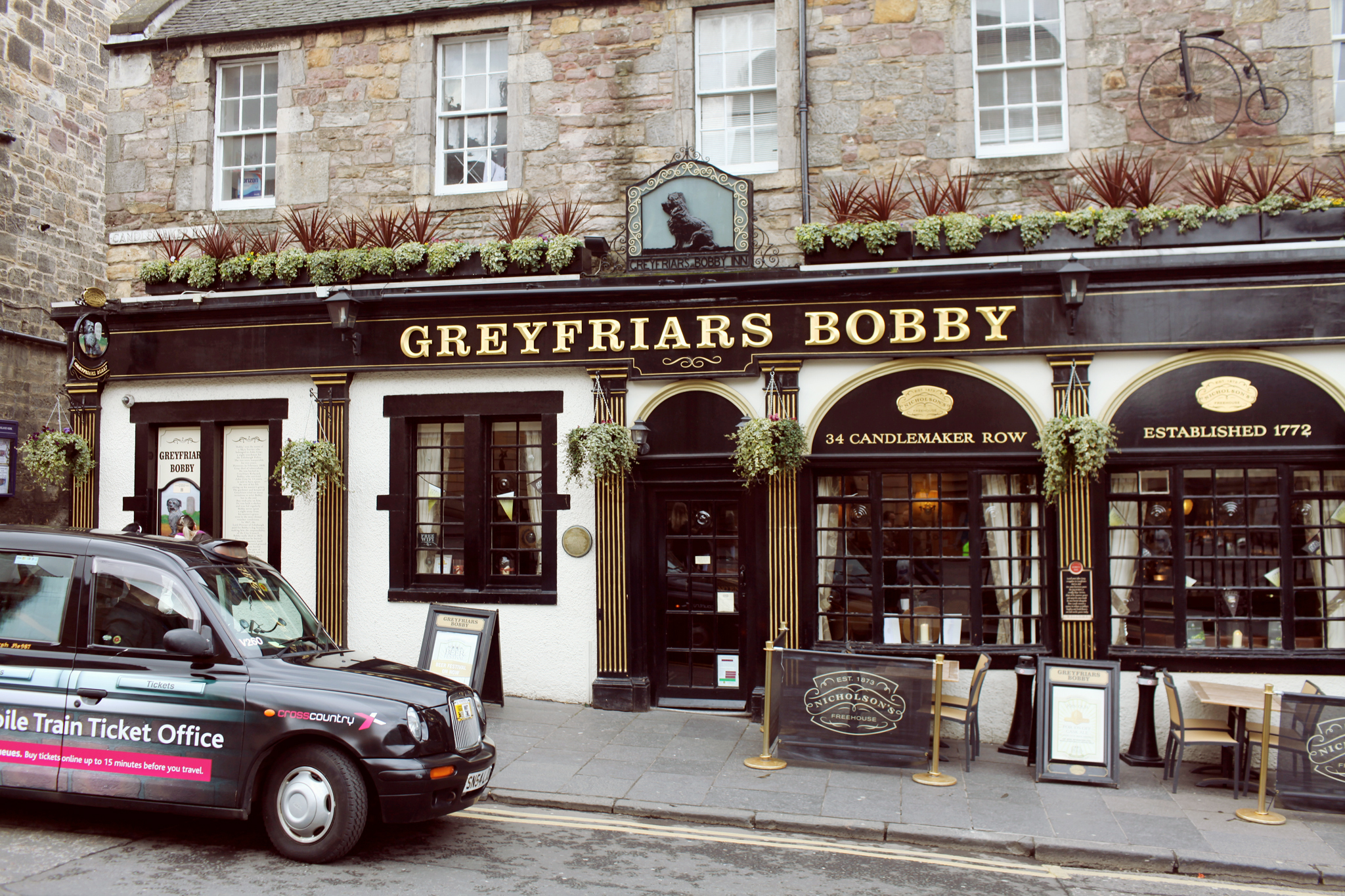 And a fountain, erected in 1873.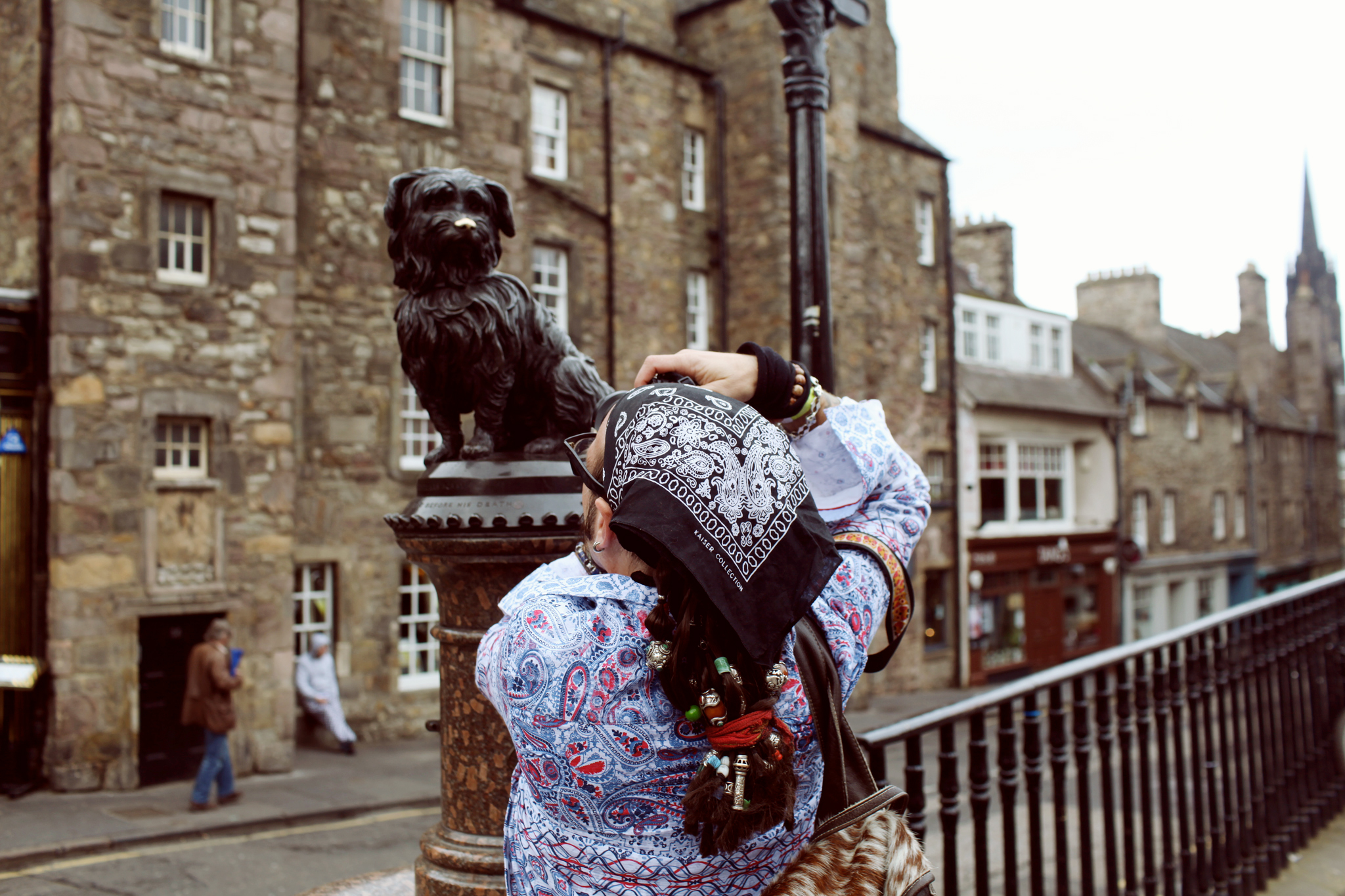 An interesting display at the war museum inside Edinburgh Castle, where we said hello to Bob (no relation to Bobby)– the dog who rose to fame by chasing cannonballs in the Crimean War, and who belonged to all of the Fusilier Guards.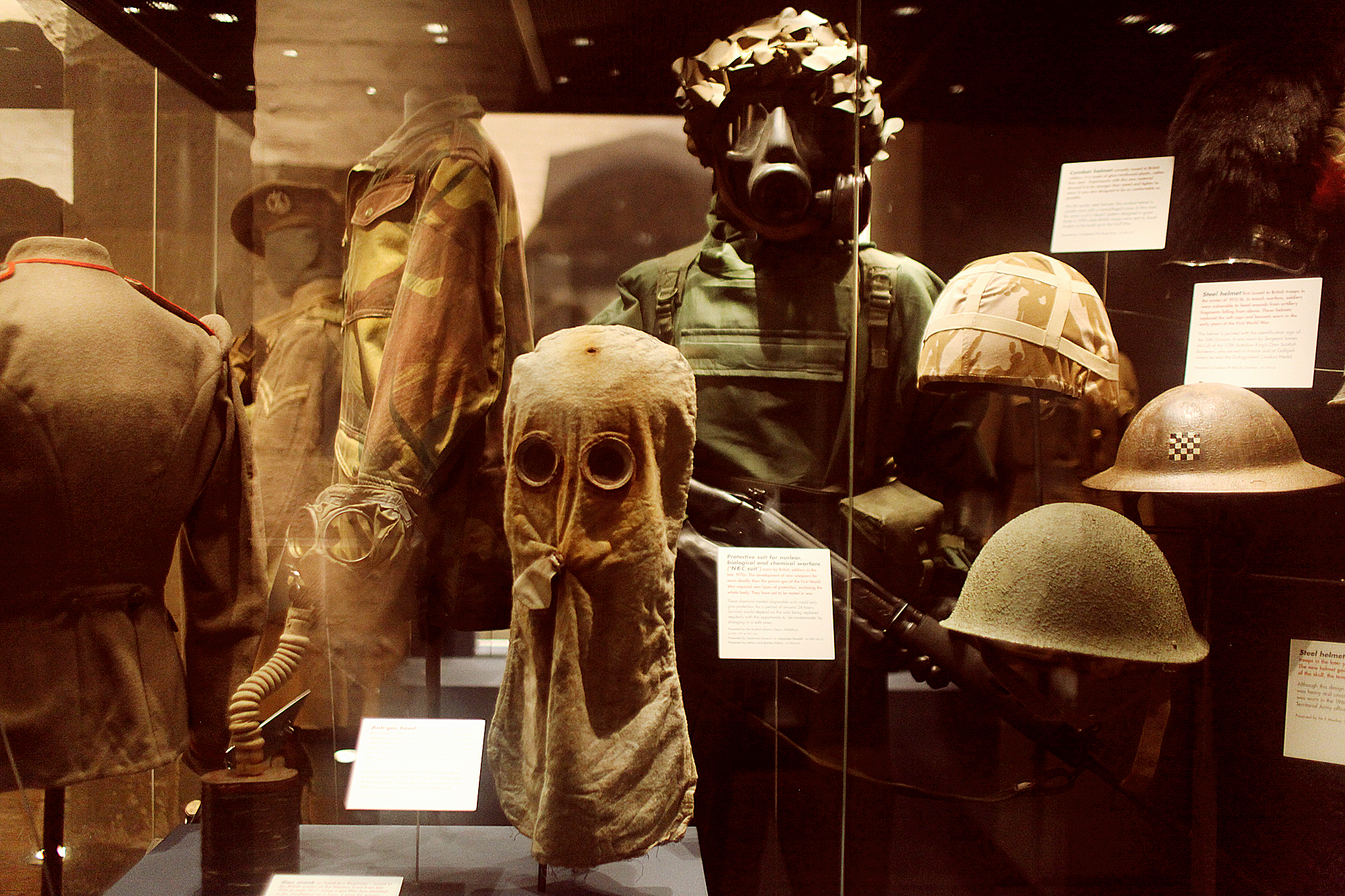 Passed this dapper gent en route to food.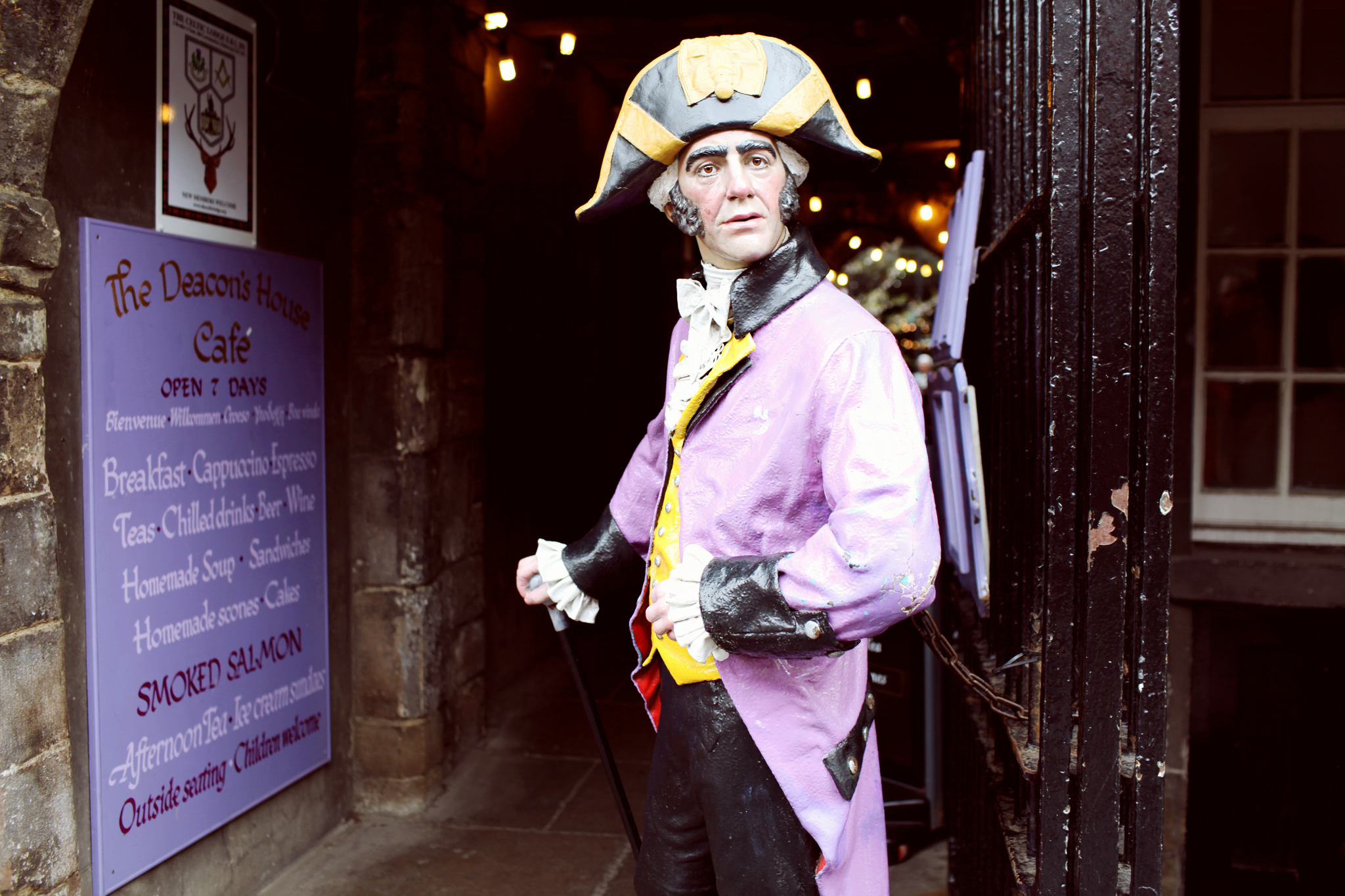 Made friends with a little owl before heading to the Manchester airport and back to Dublin.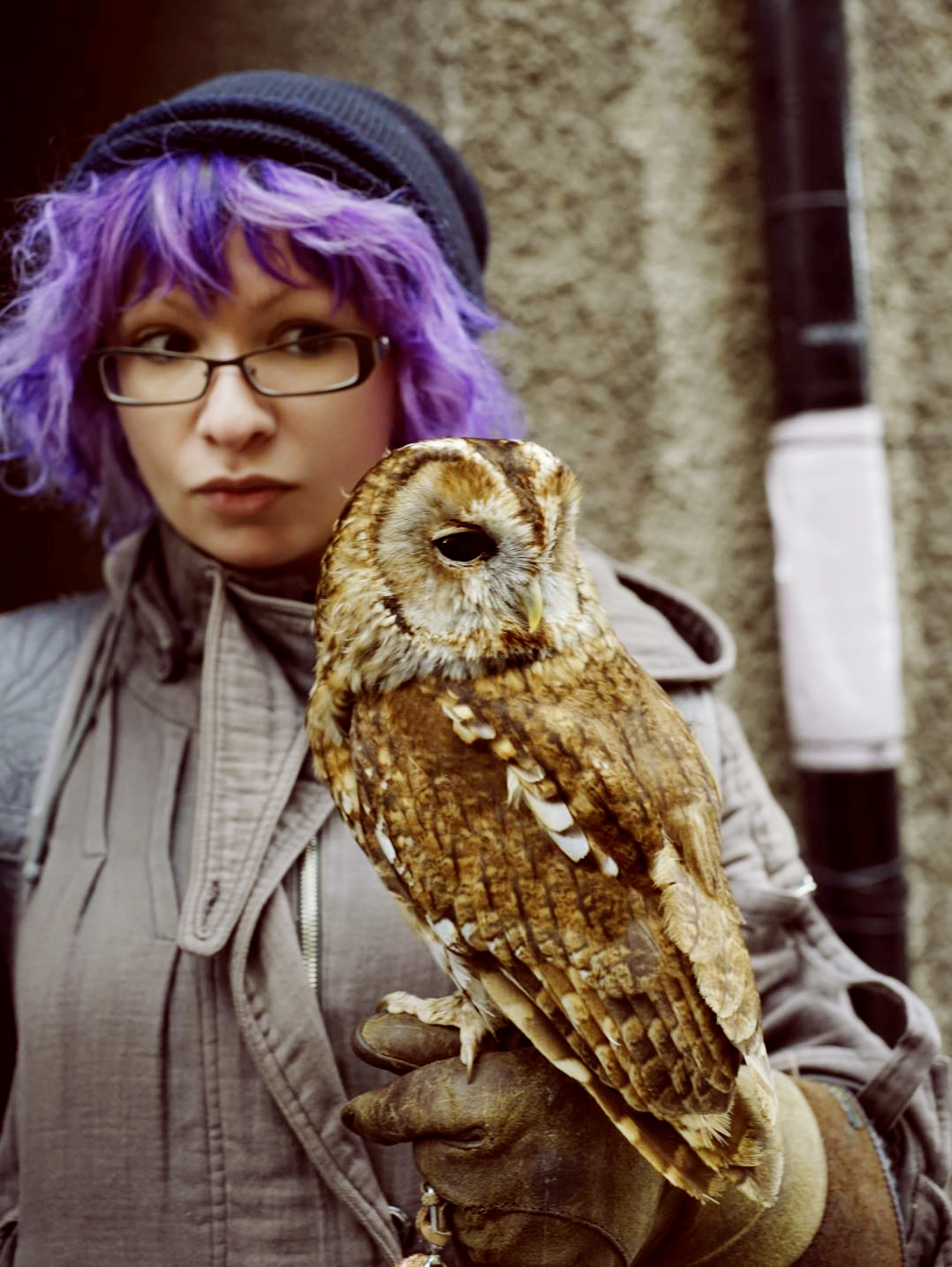 I was in bed by midnight, brimming with impressions and clutching a massive mug of hot tea. I hope to make my way back to both Manchester and Edinburgh for more extensive exploration soon.
Also, I need a kilt.