I have a new Elysium.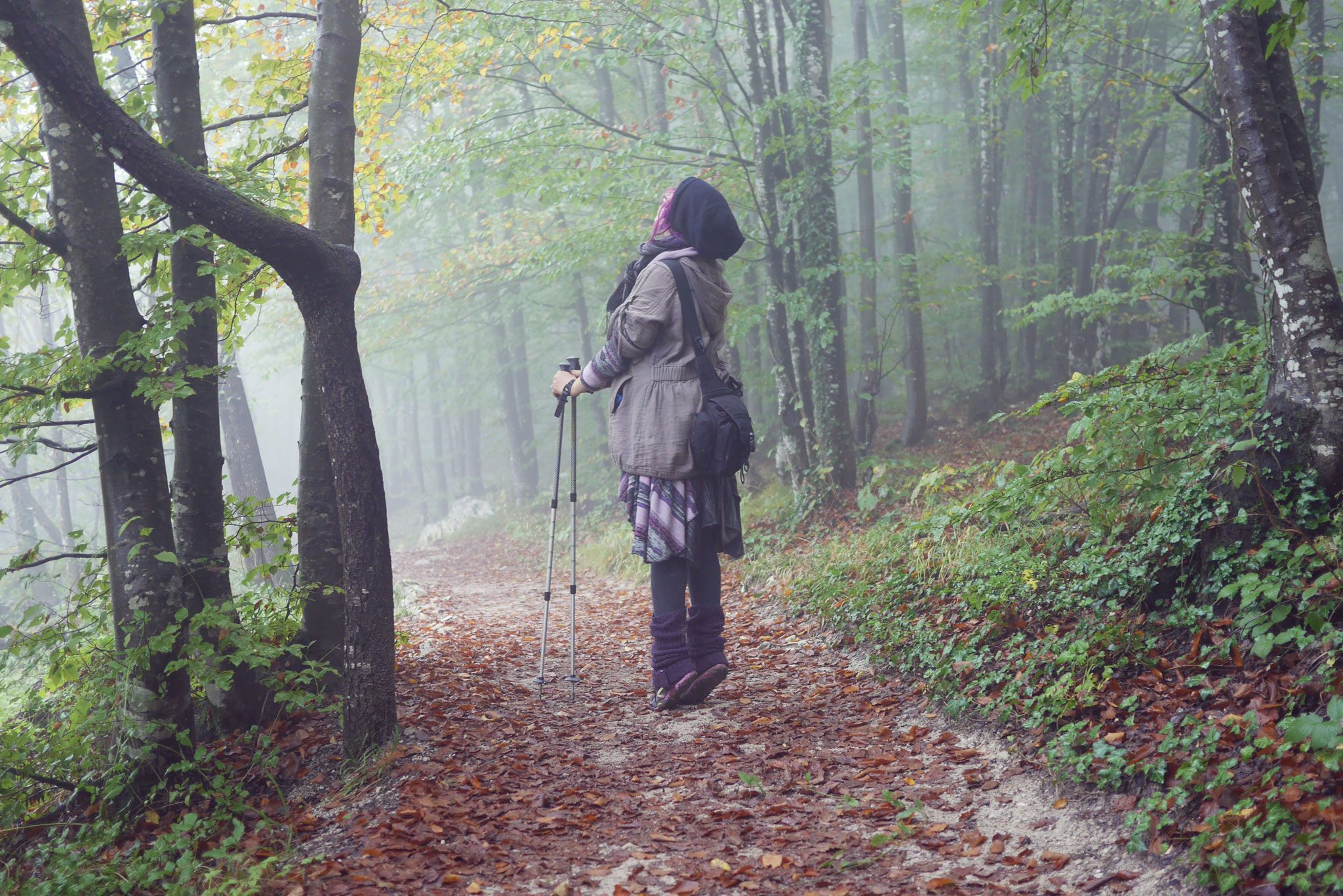 And this is not mere puffery! Plitvice natural park is so gorgeous, it's almost obscene in its beauty and deserves every bit of praise below.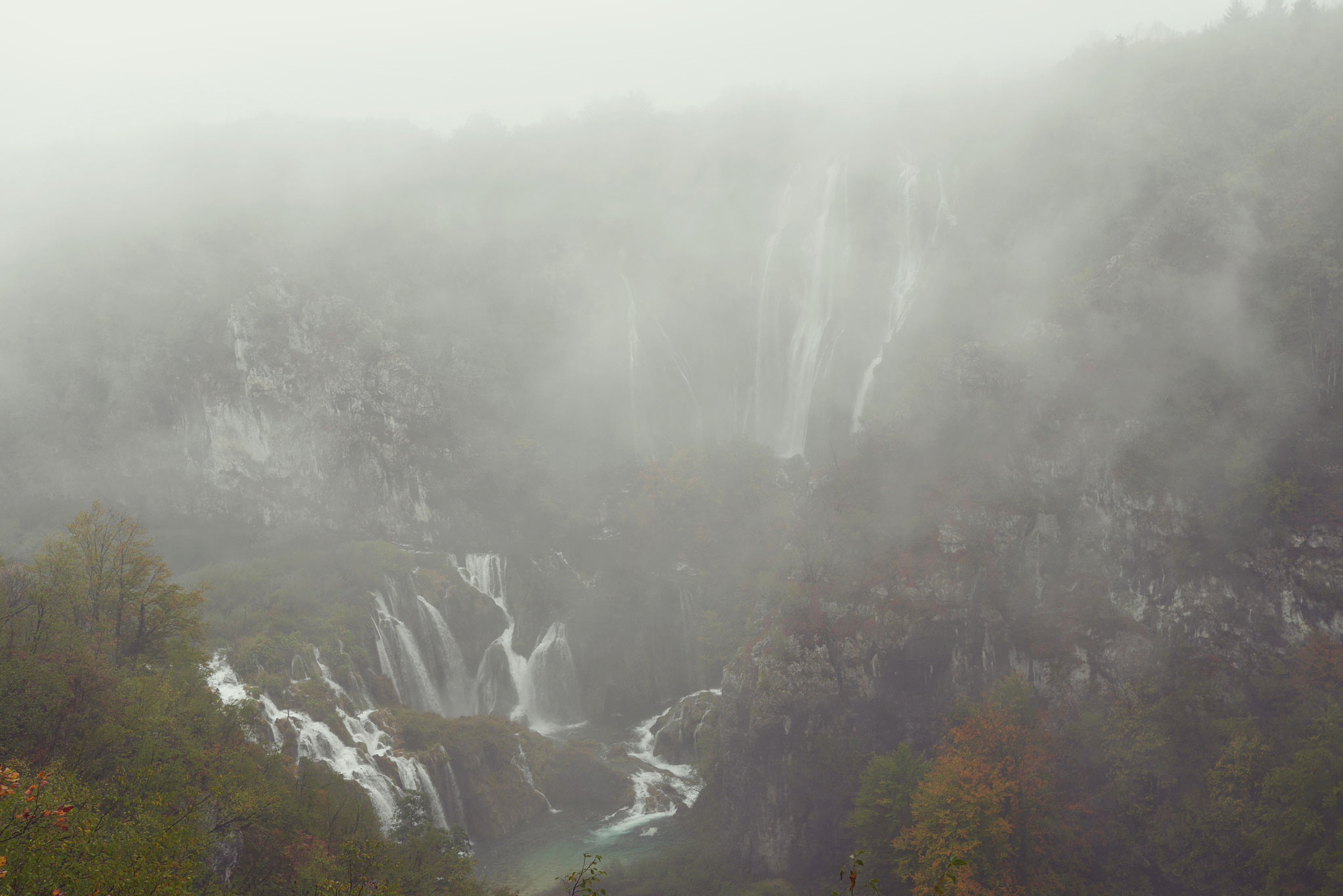 This 296.85-km² Croatian preserve brazenly flaunts every one of my favorite natural phenomena. Thick fog cloaking everything in a dewy, silver glow: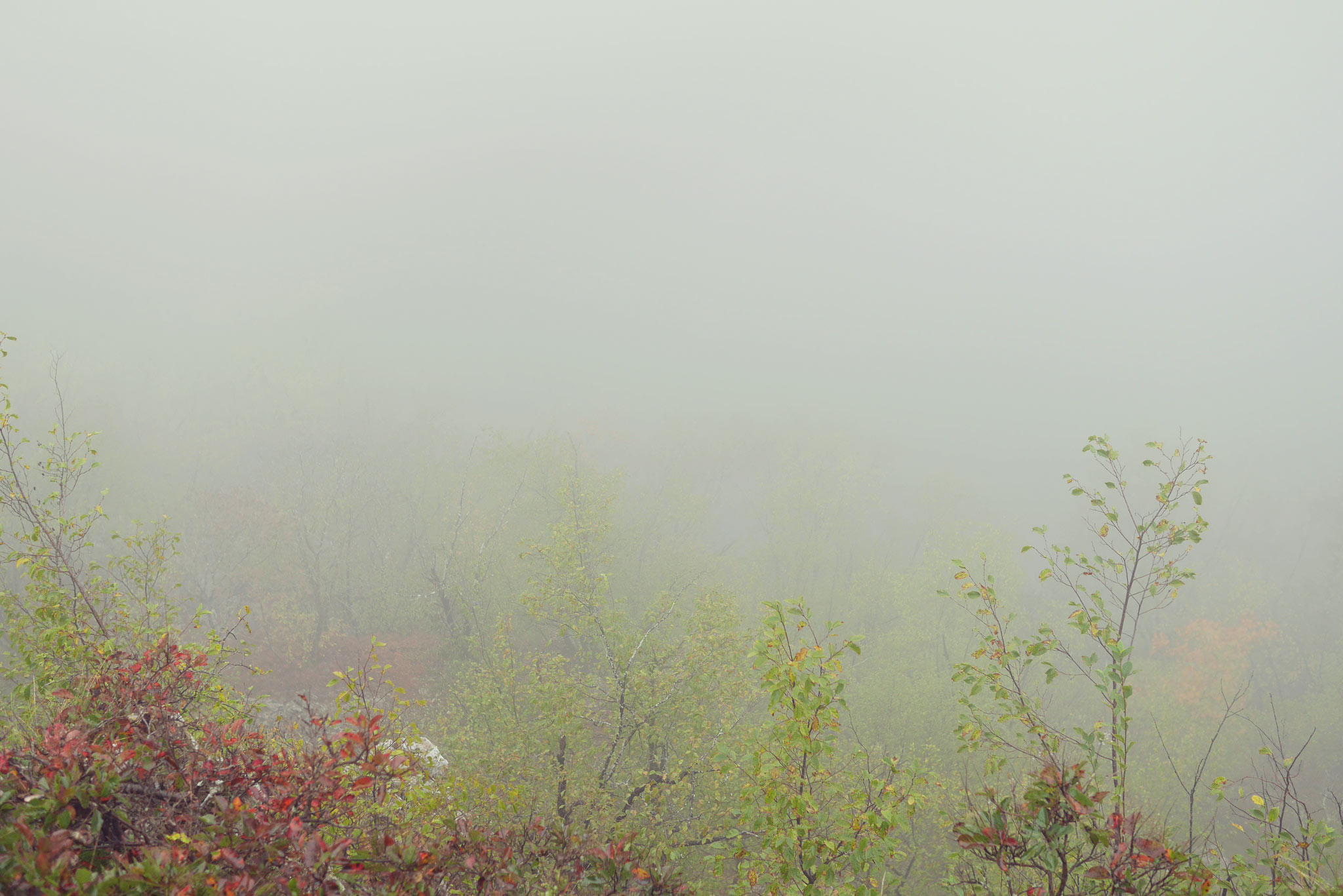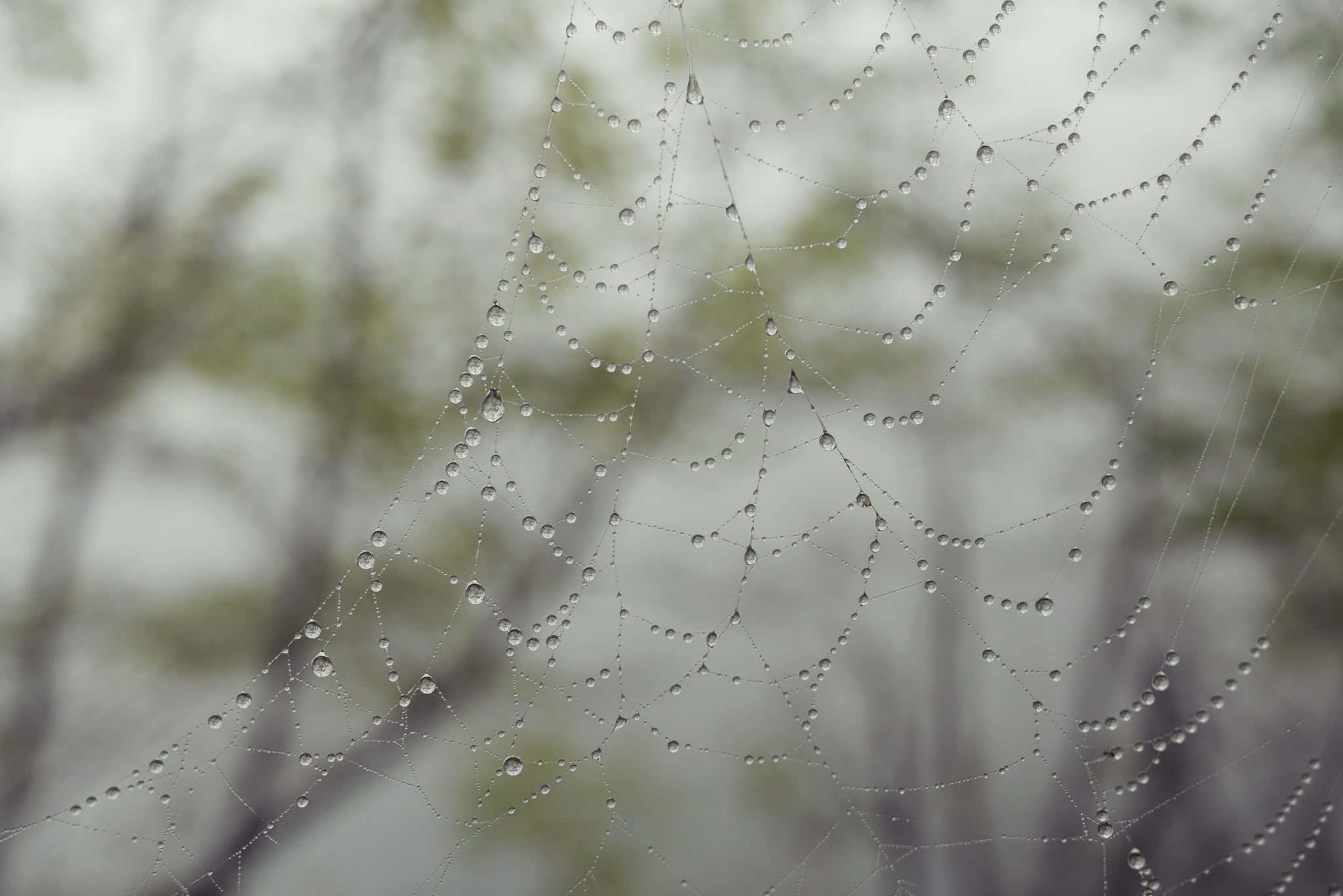 Wet soil bursting with mushrooms, moss and berries: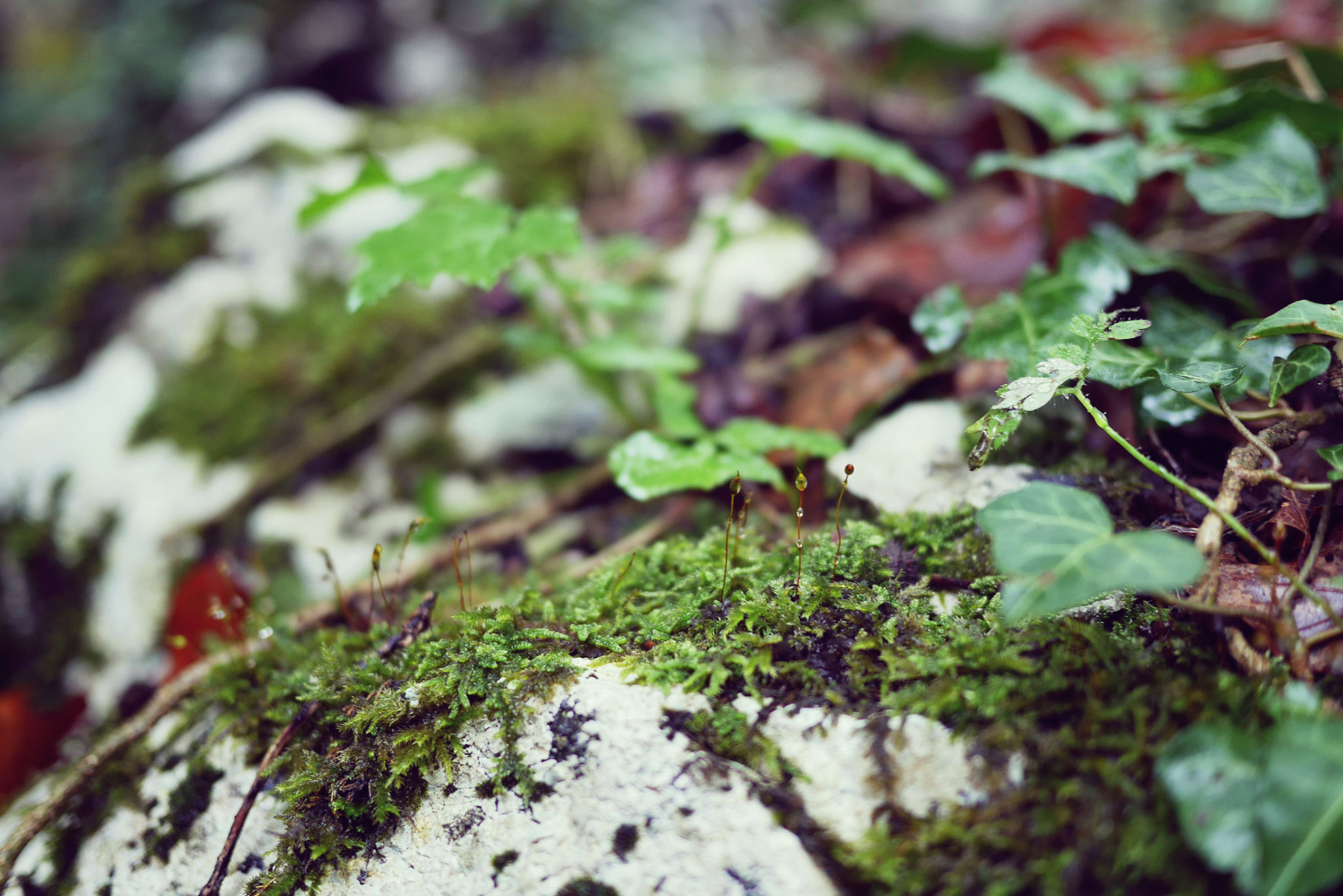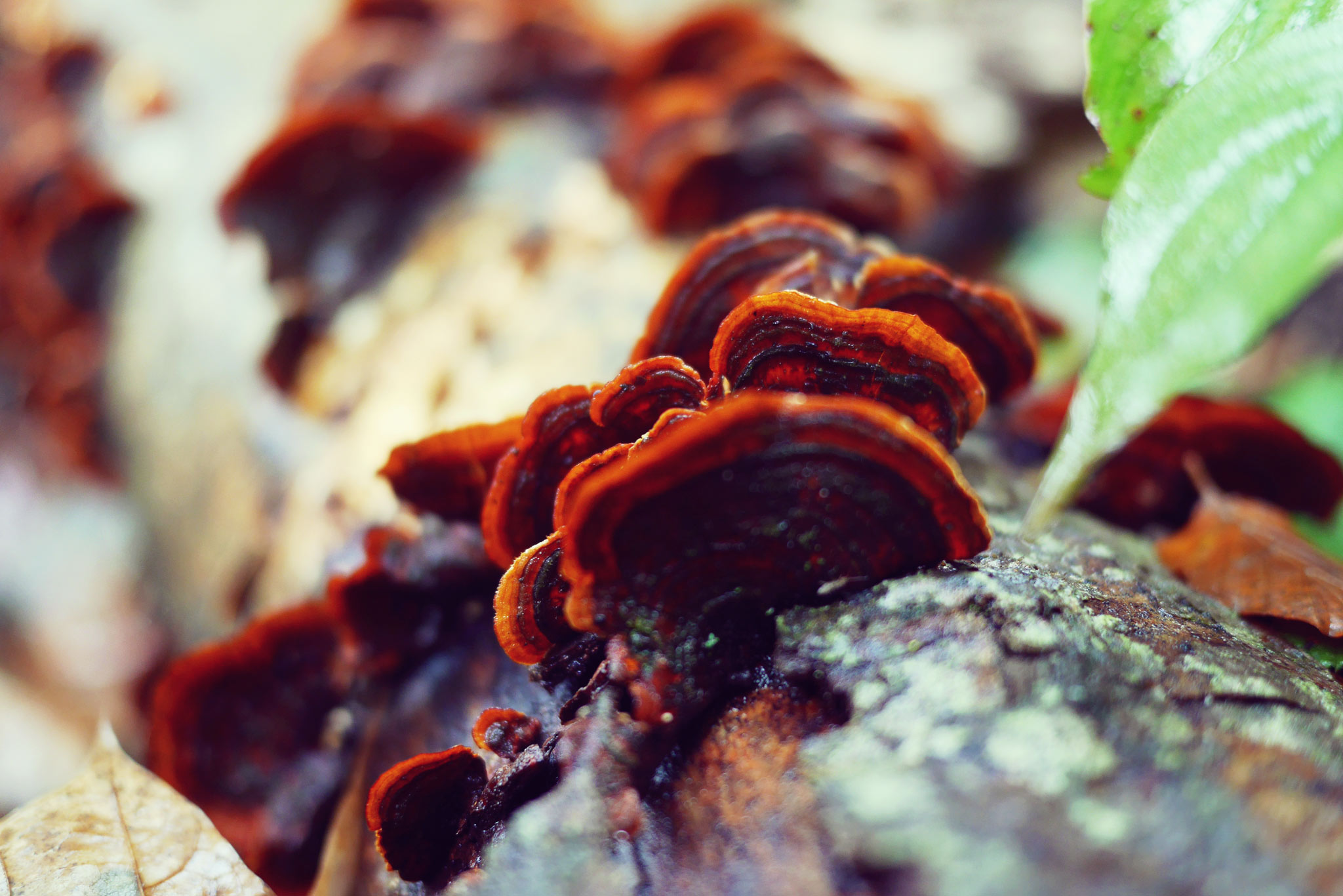 All manner of waterfalls, from burbling to tumultuous: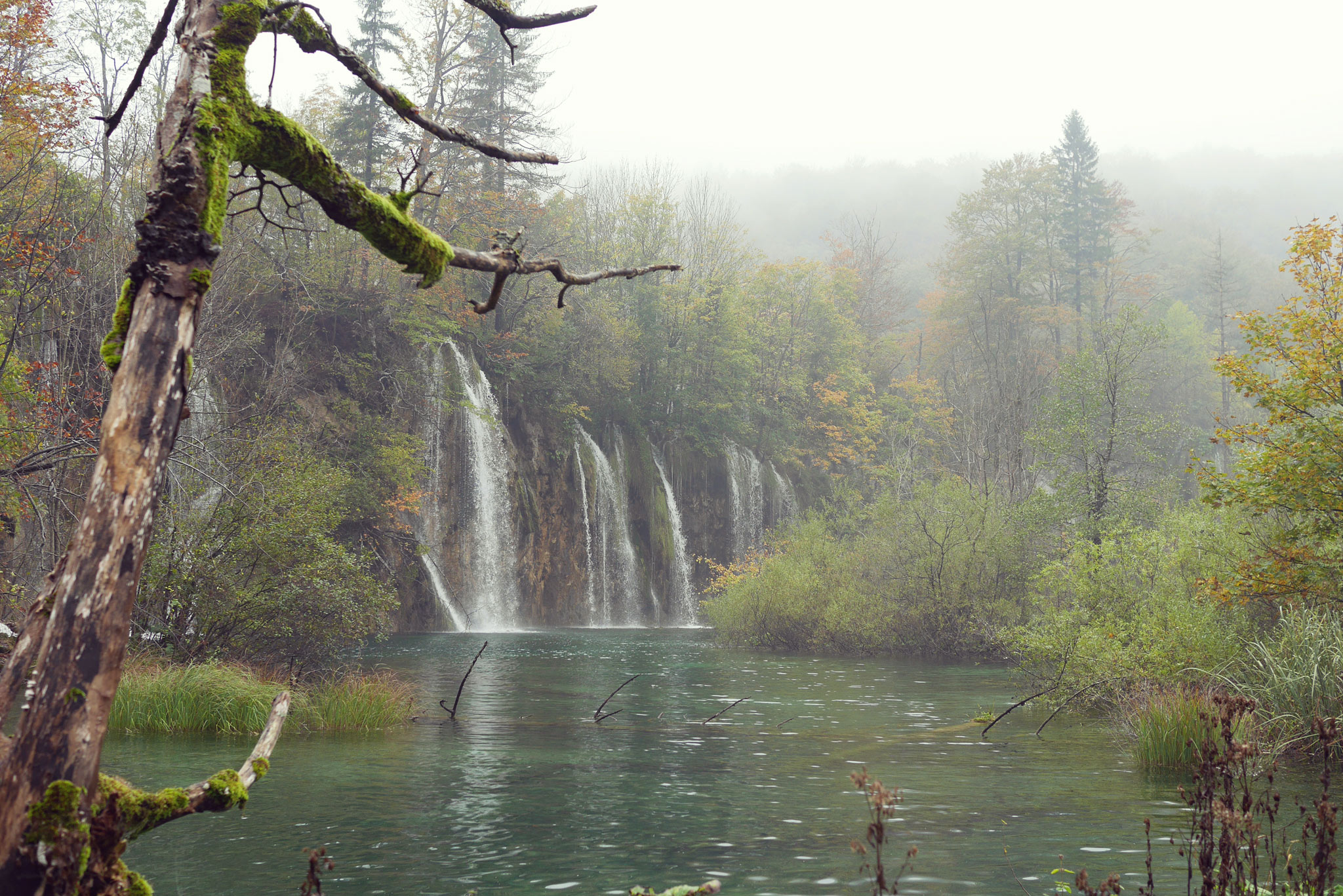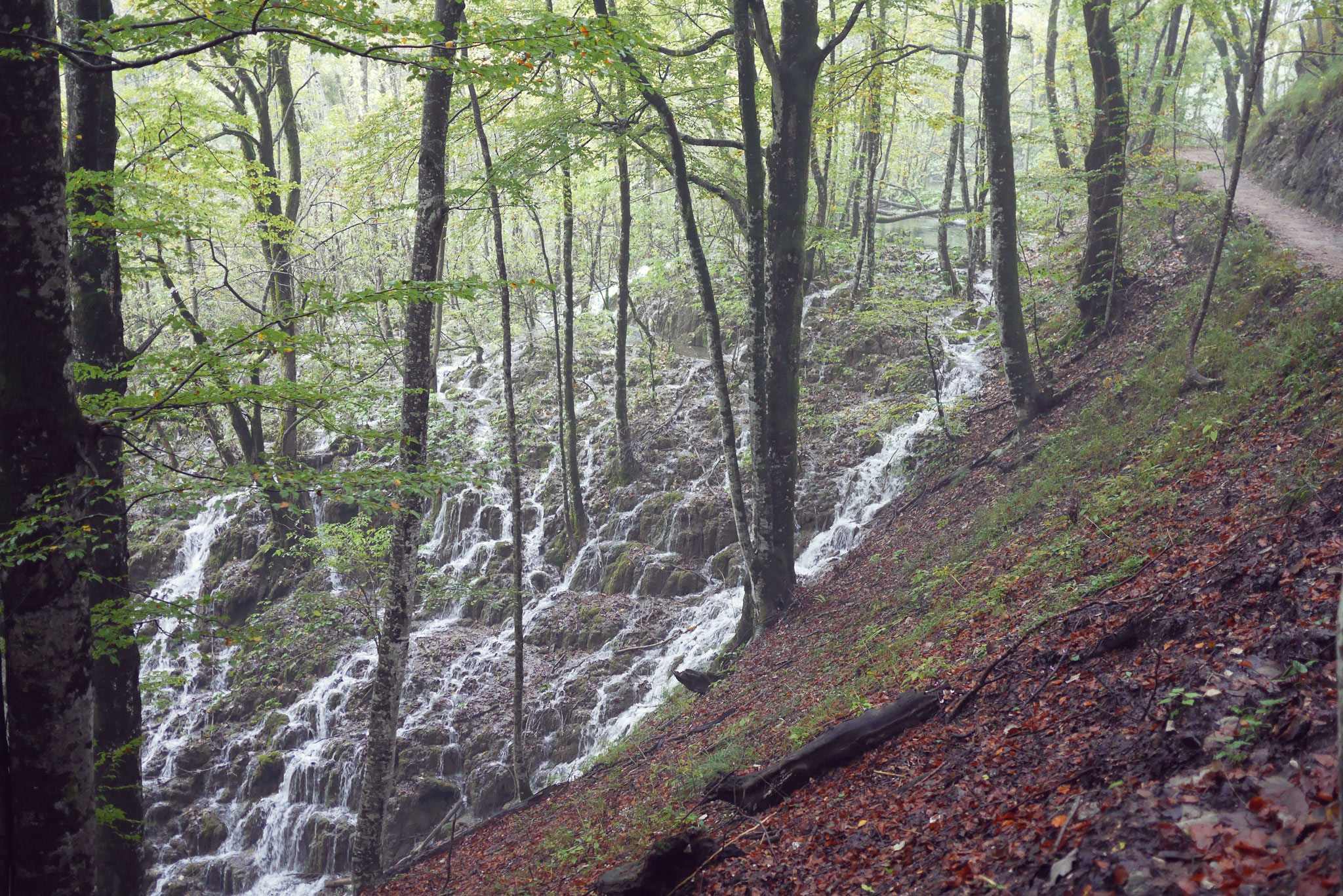 Clear, sprawling lakes and endless walls of foliage: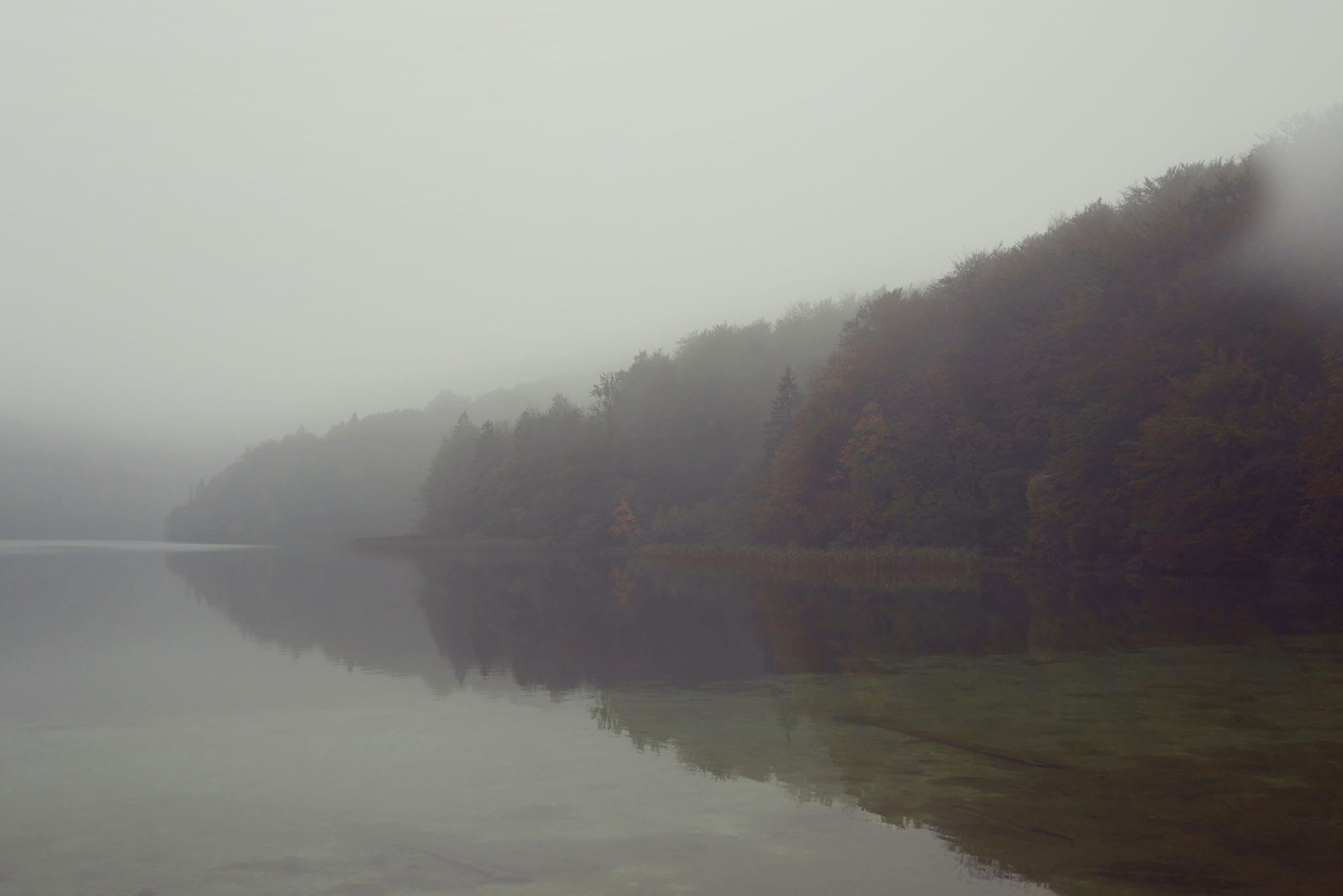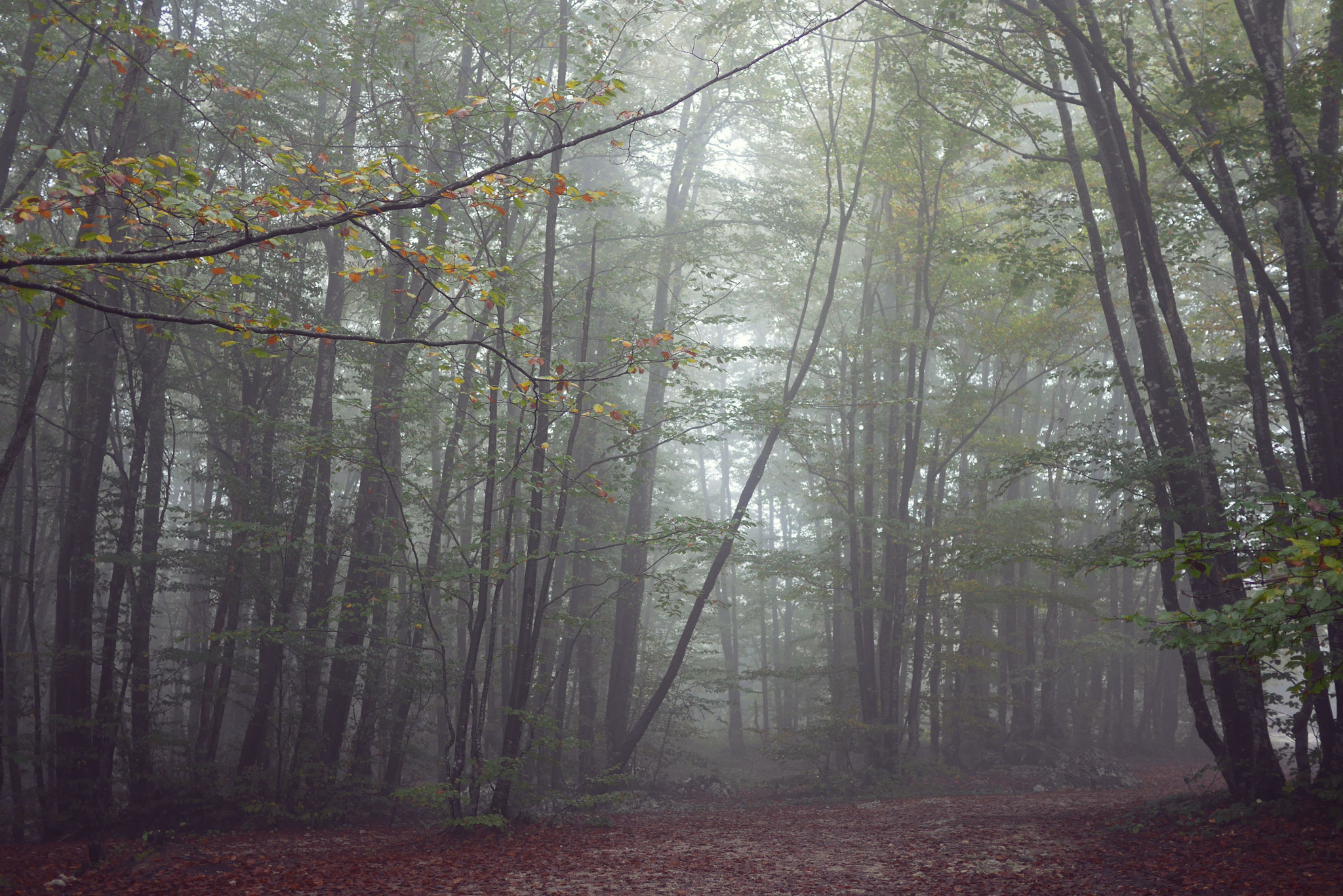 Wandering across meadows,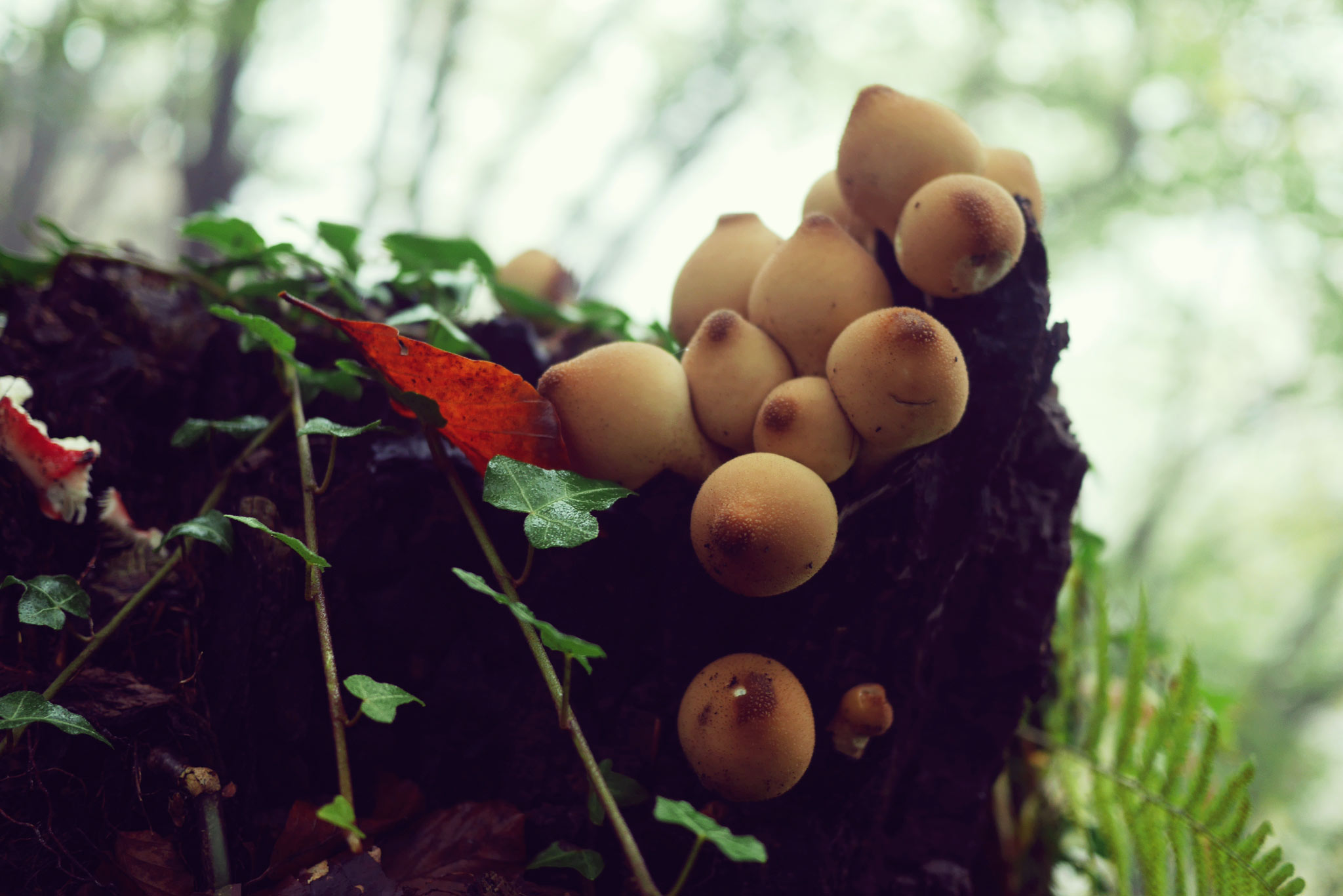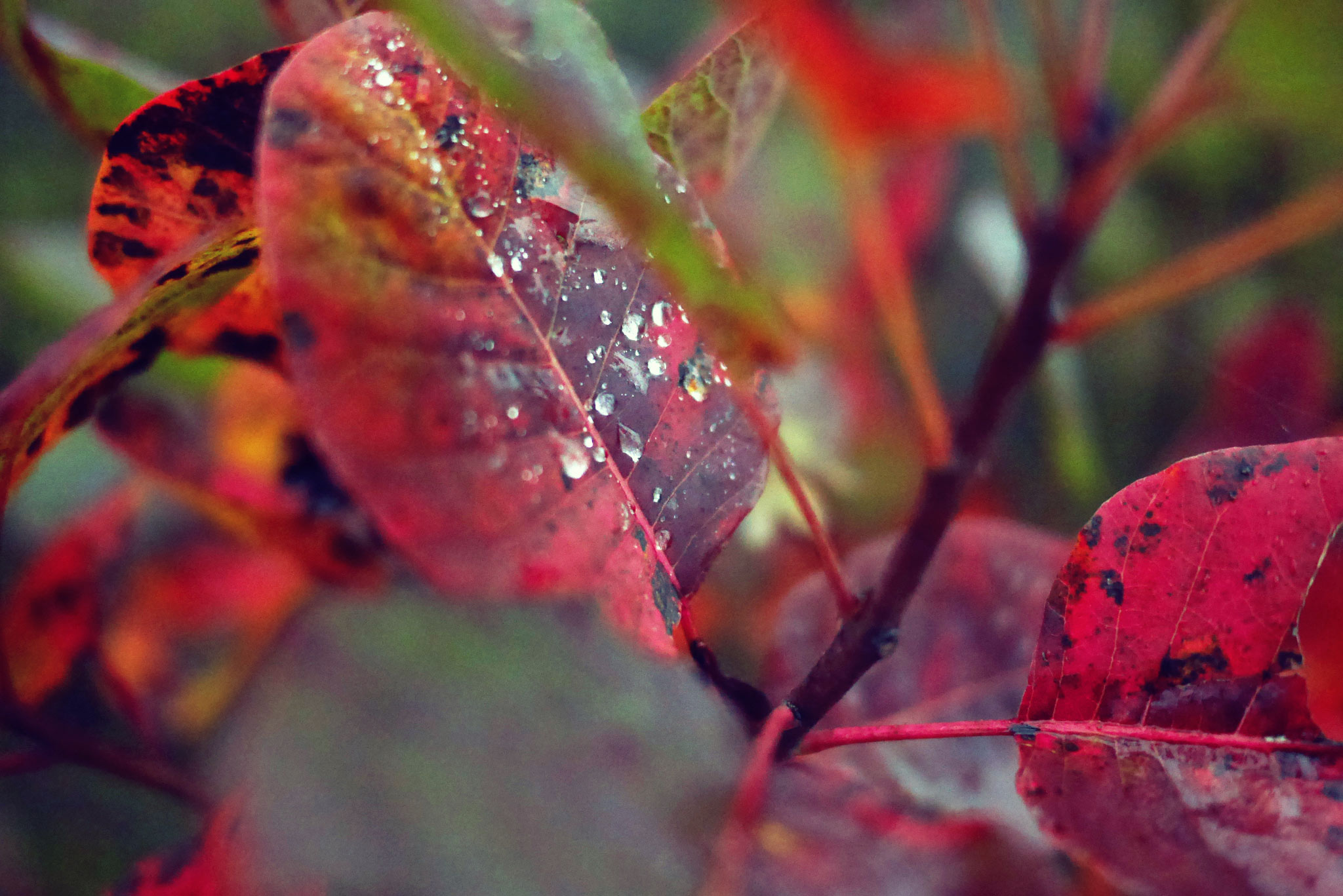 climbing down slippery rocks into caves,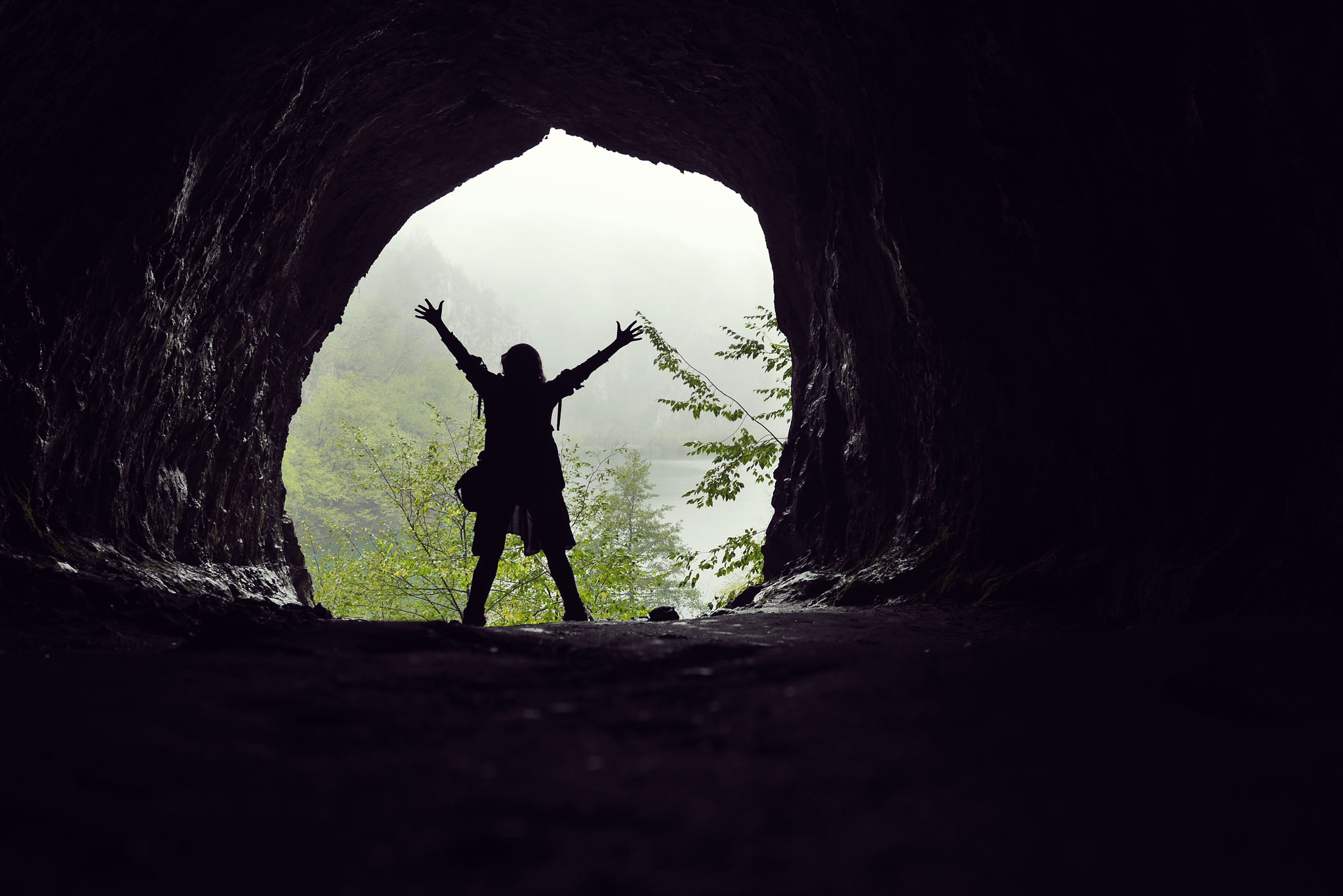 slinking across rushing, bellowing streams splashing through wooden paths built just above the water…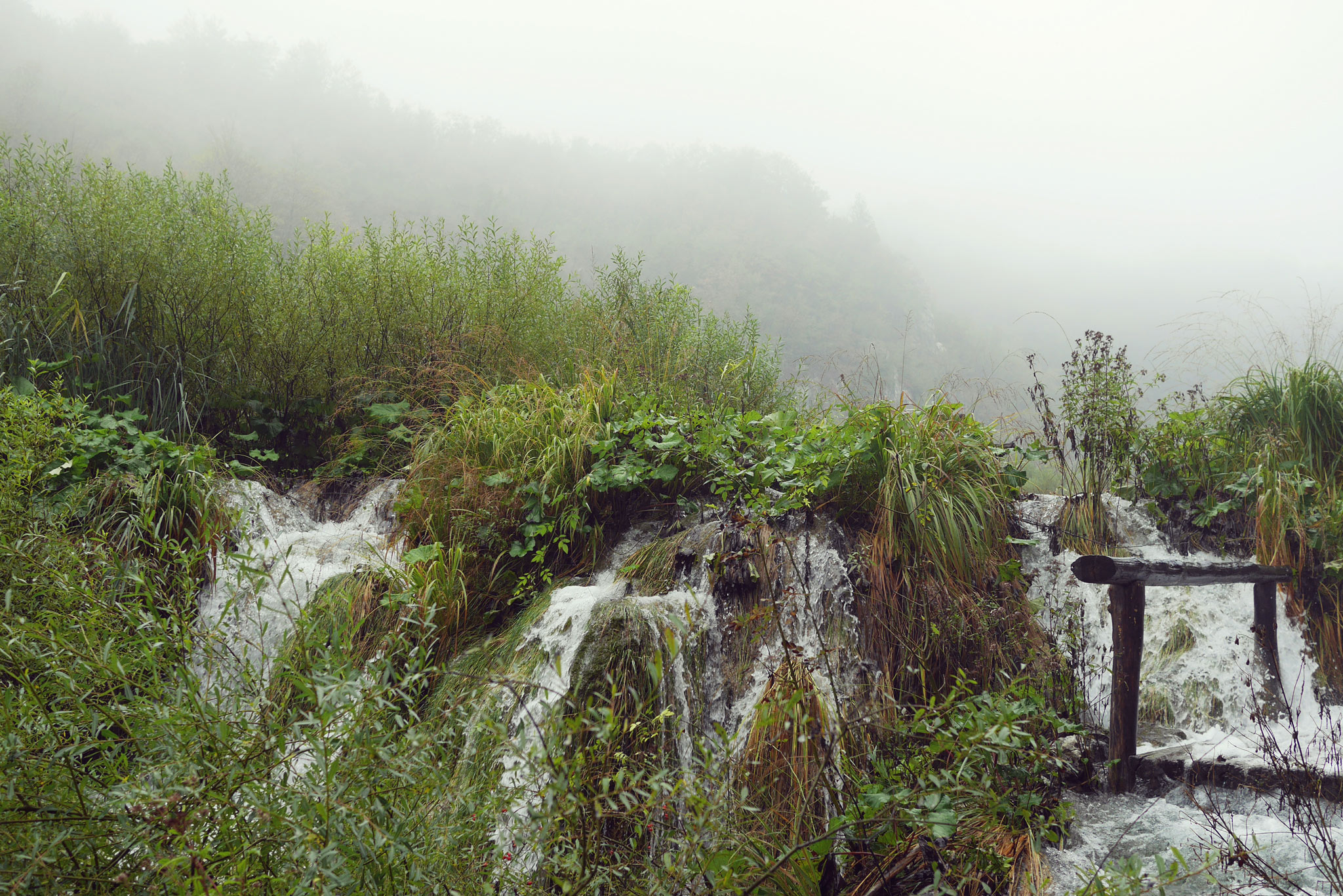 …it all felt like another universe,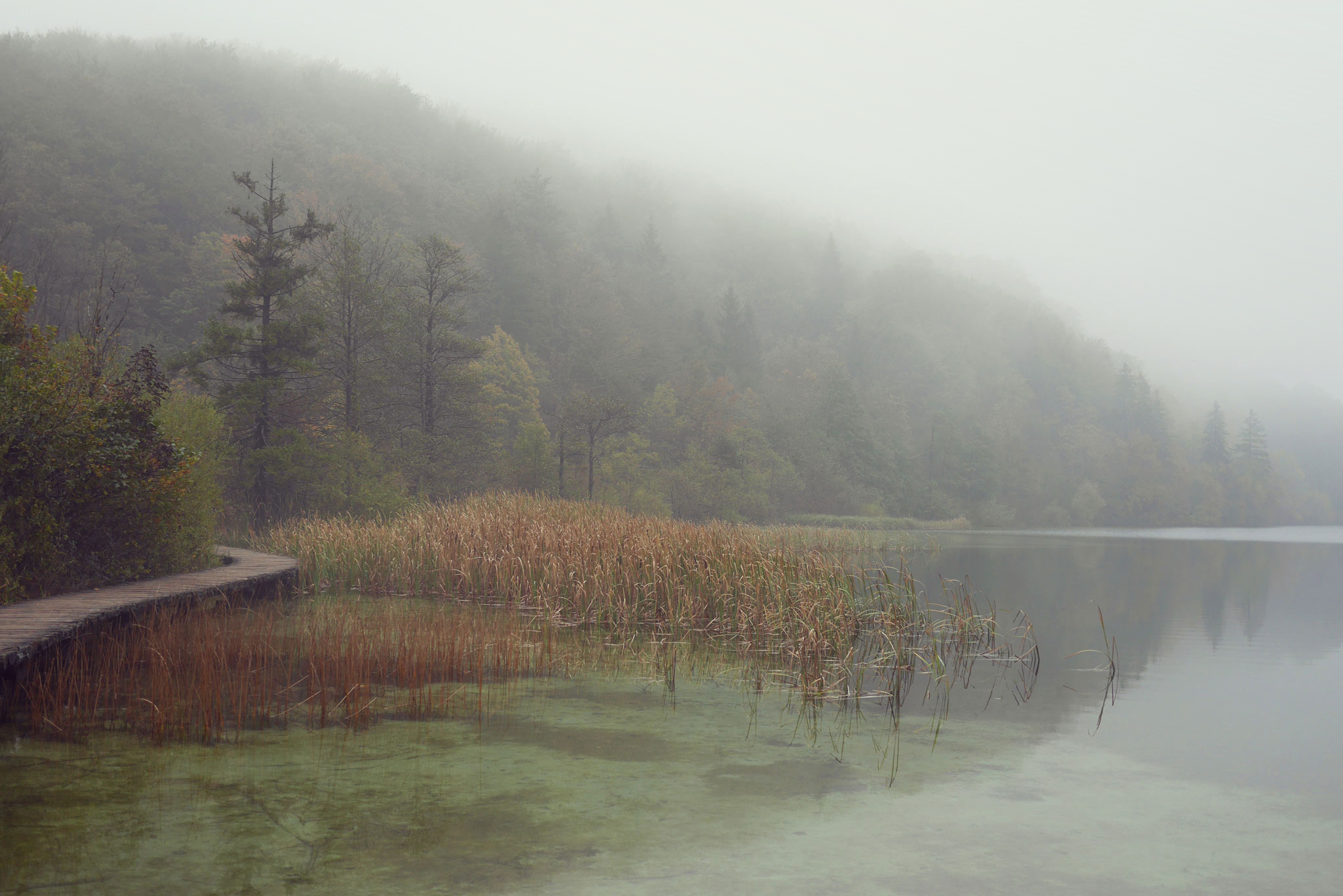 where the ecosystem won and humans pay their tiny respect, grateful not to be swallowed whole.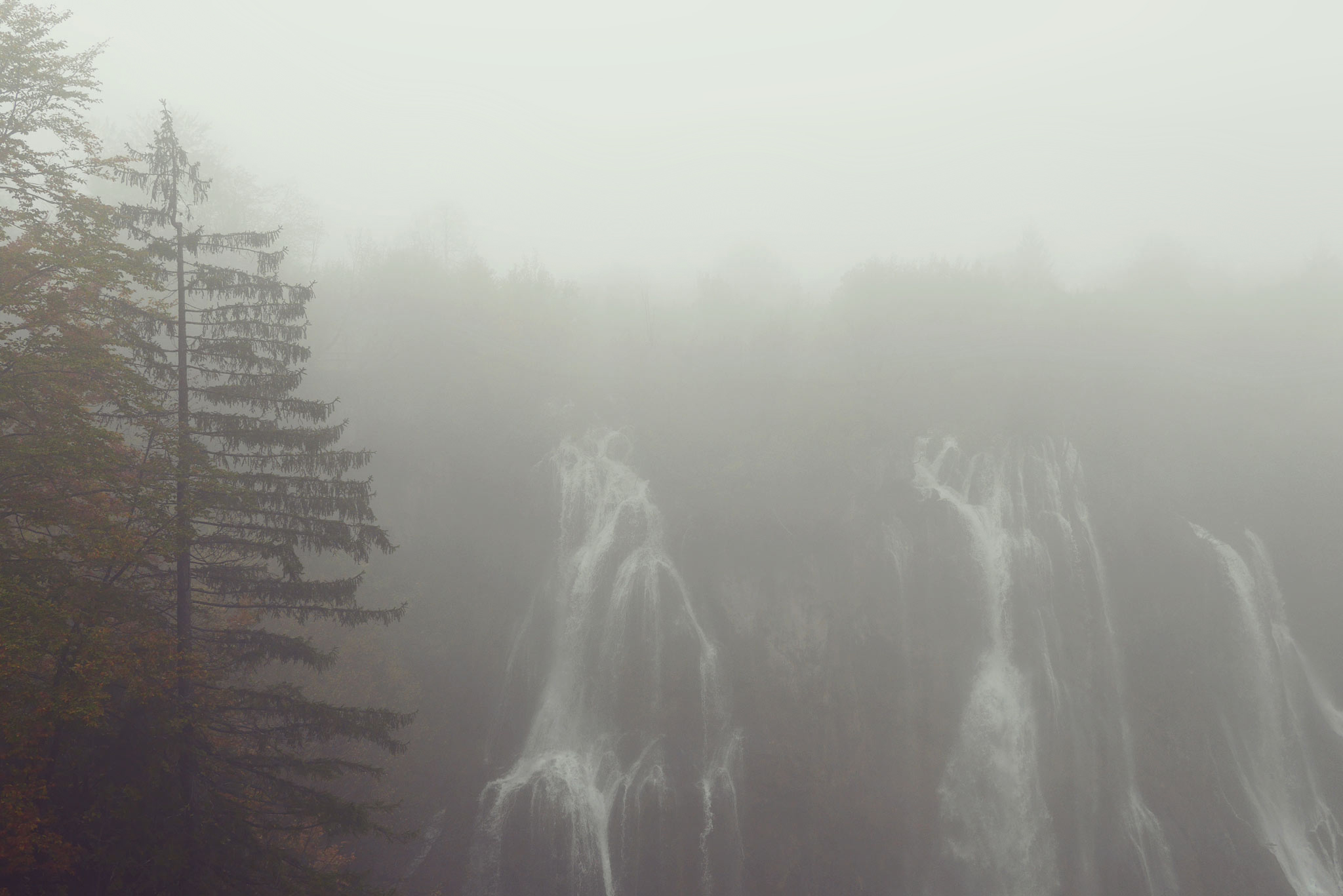 Grateful to be permitted in at all.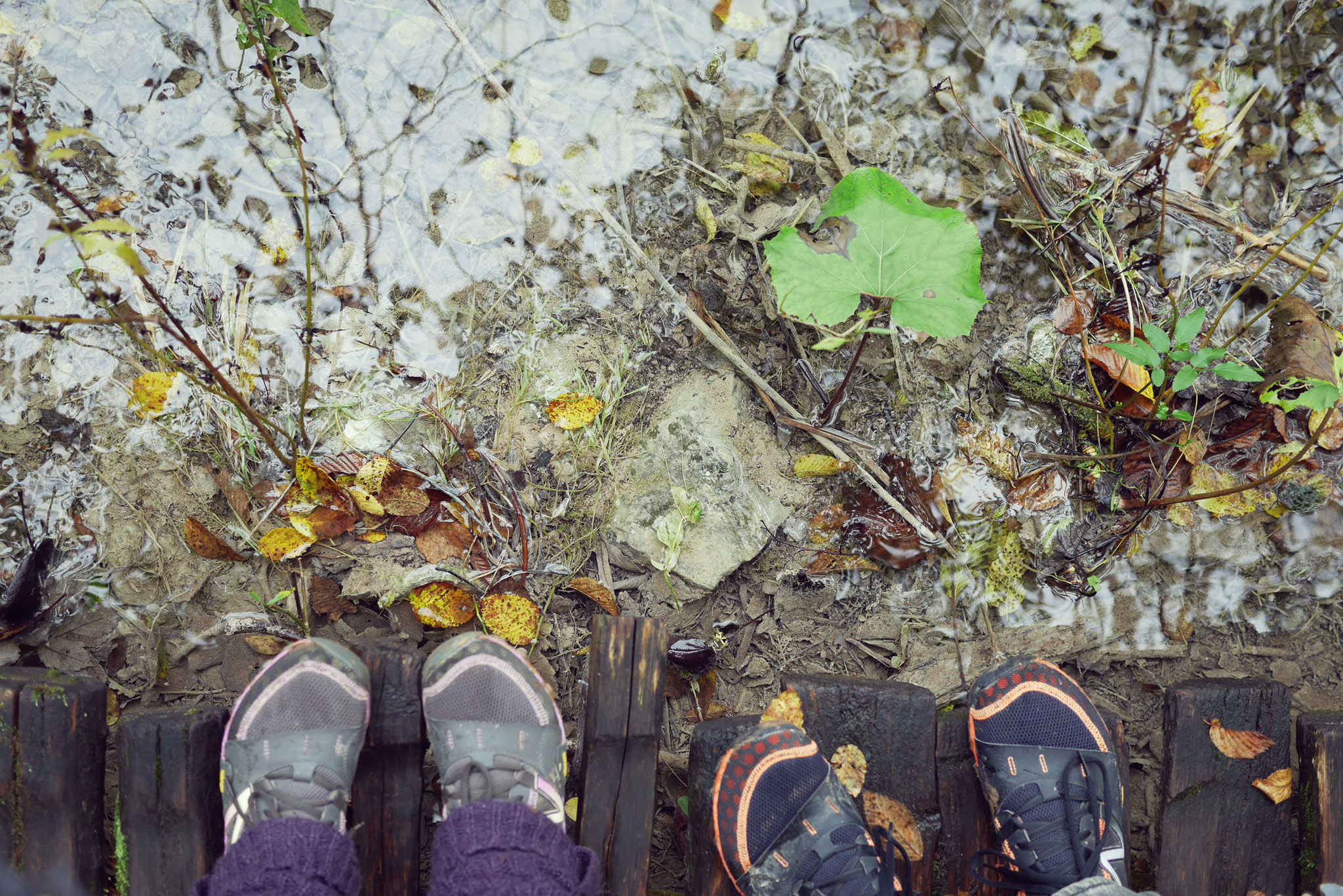 We spent an entire day trekking along the cascading lakes to the top of the park.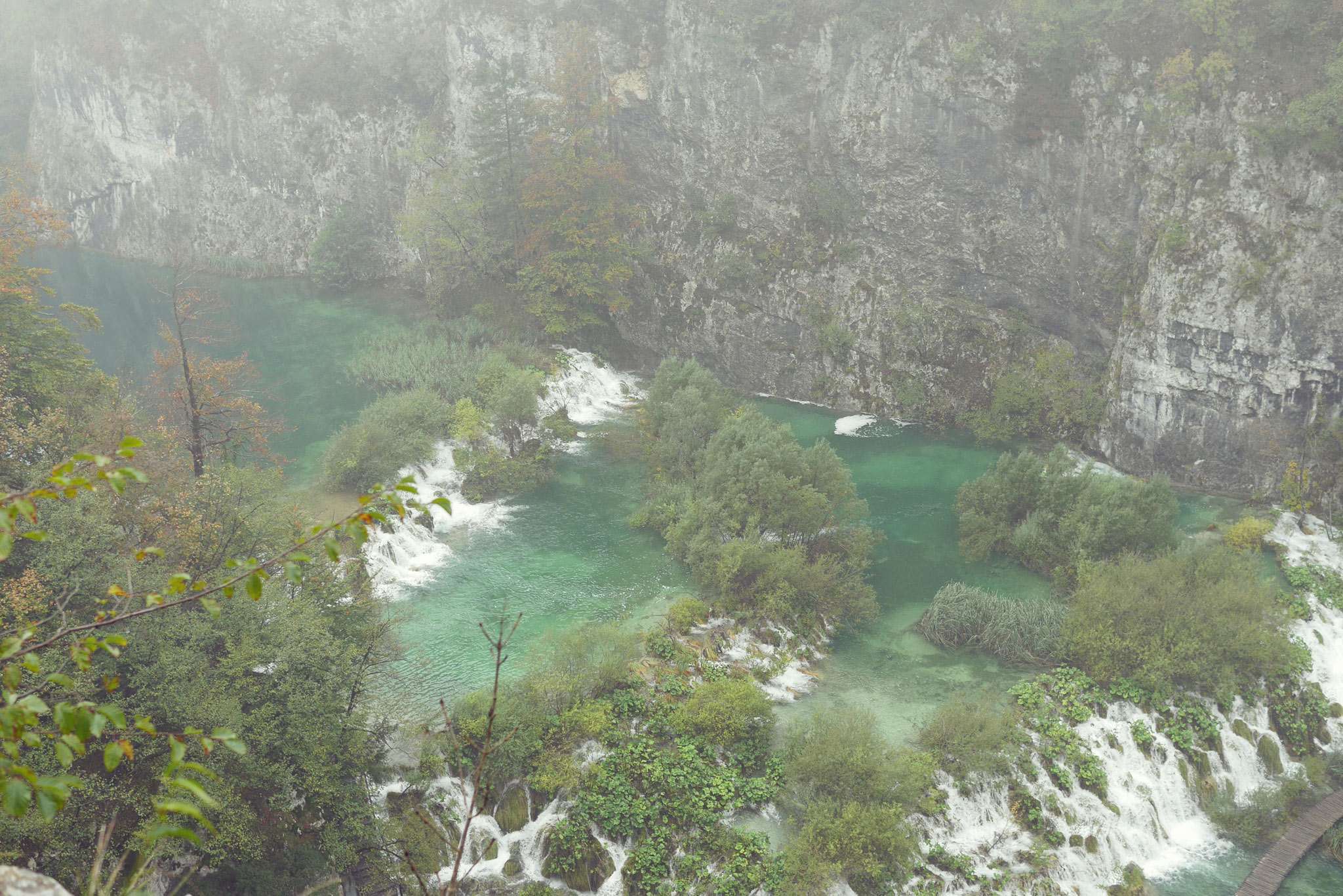 Climbing up and away from the tourist path, we sneaked off for a private picnic right next to an enormous waterfall.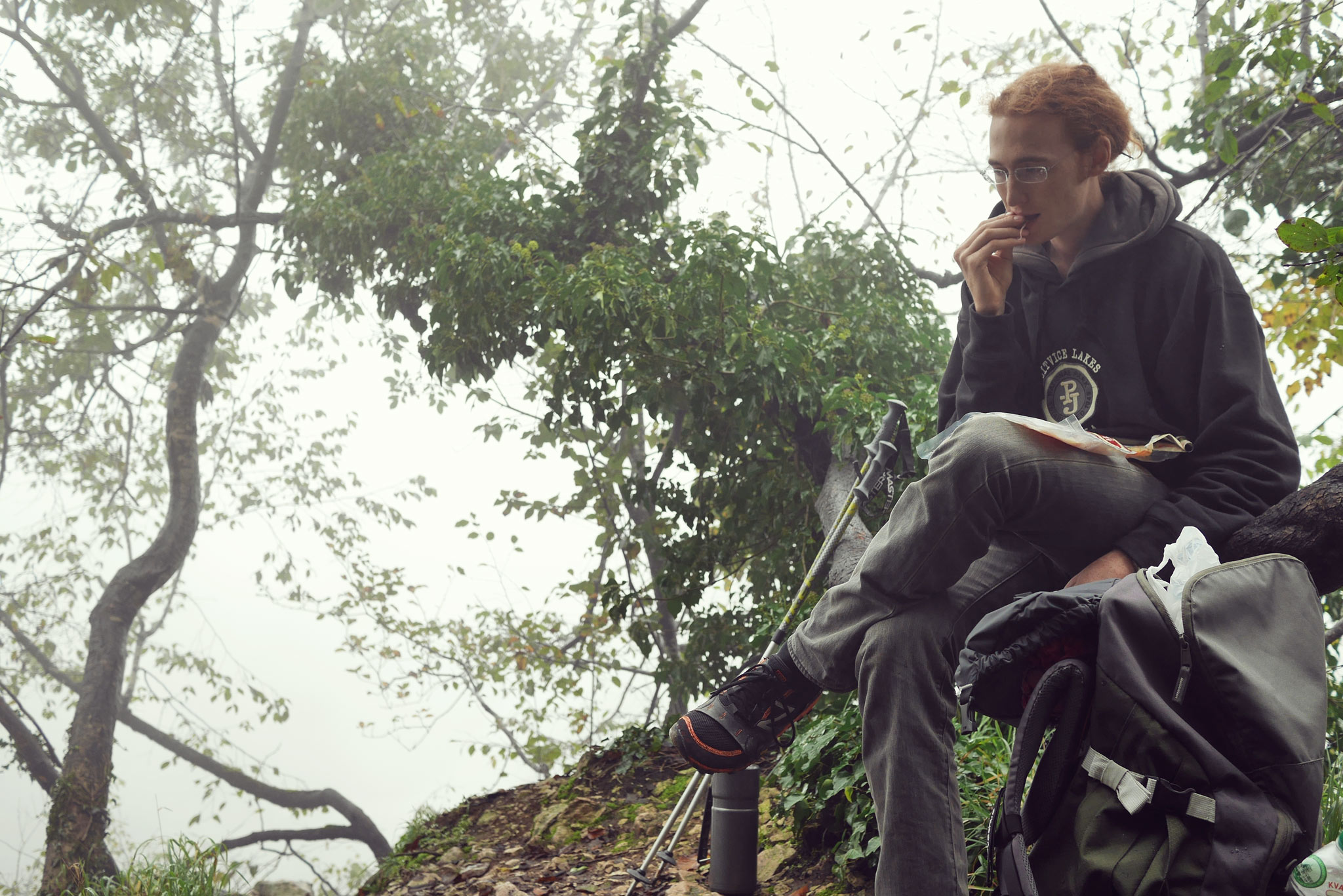 One of my new favorite experiences: our piping-hot tea on that chilly hilltop, the roaring water occasionally spritzing our lunch with delicate, mineral-rich mist.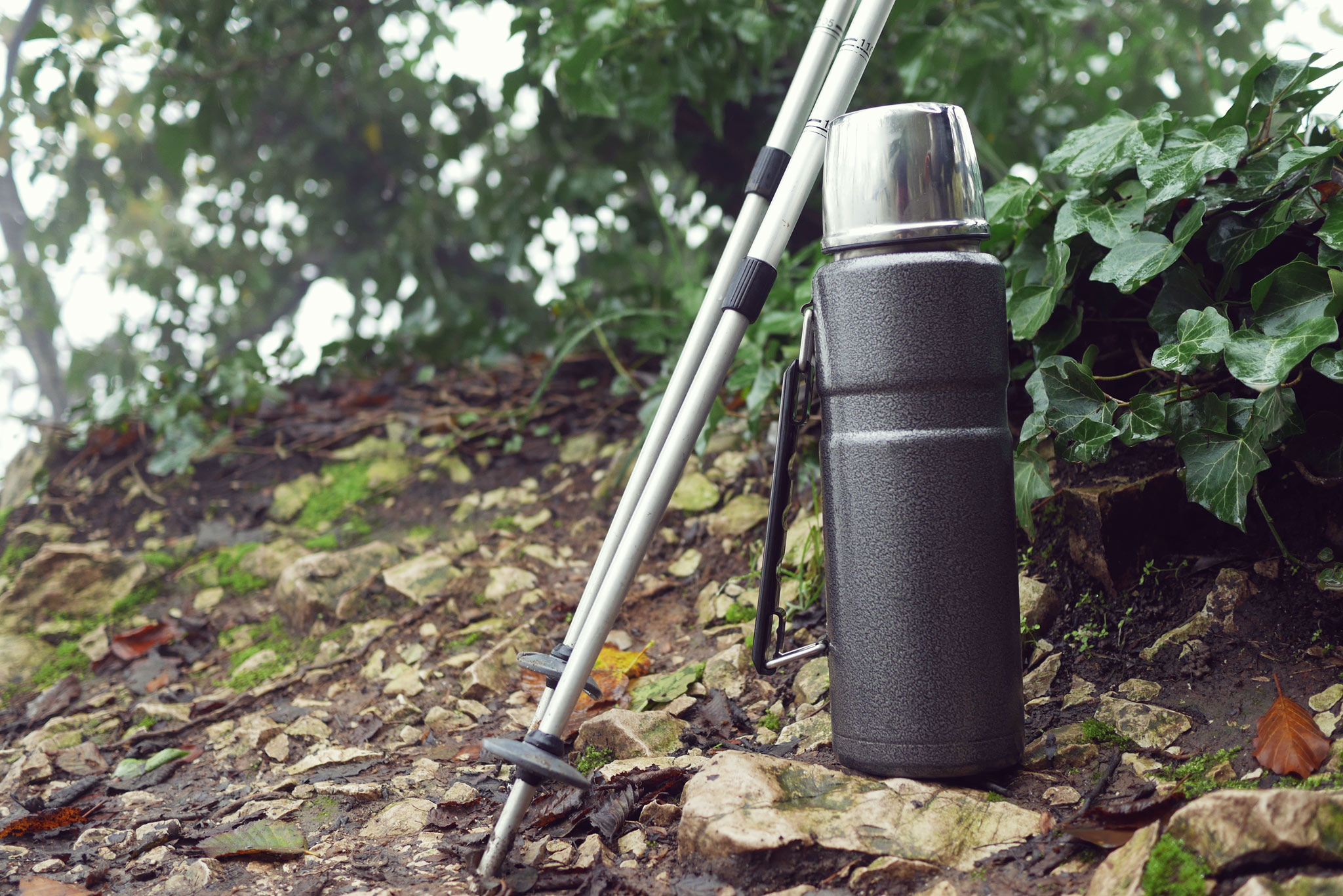 …And the low, fuzzy branch clearly grown just for our purposes.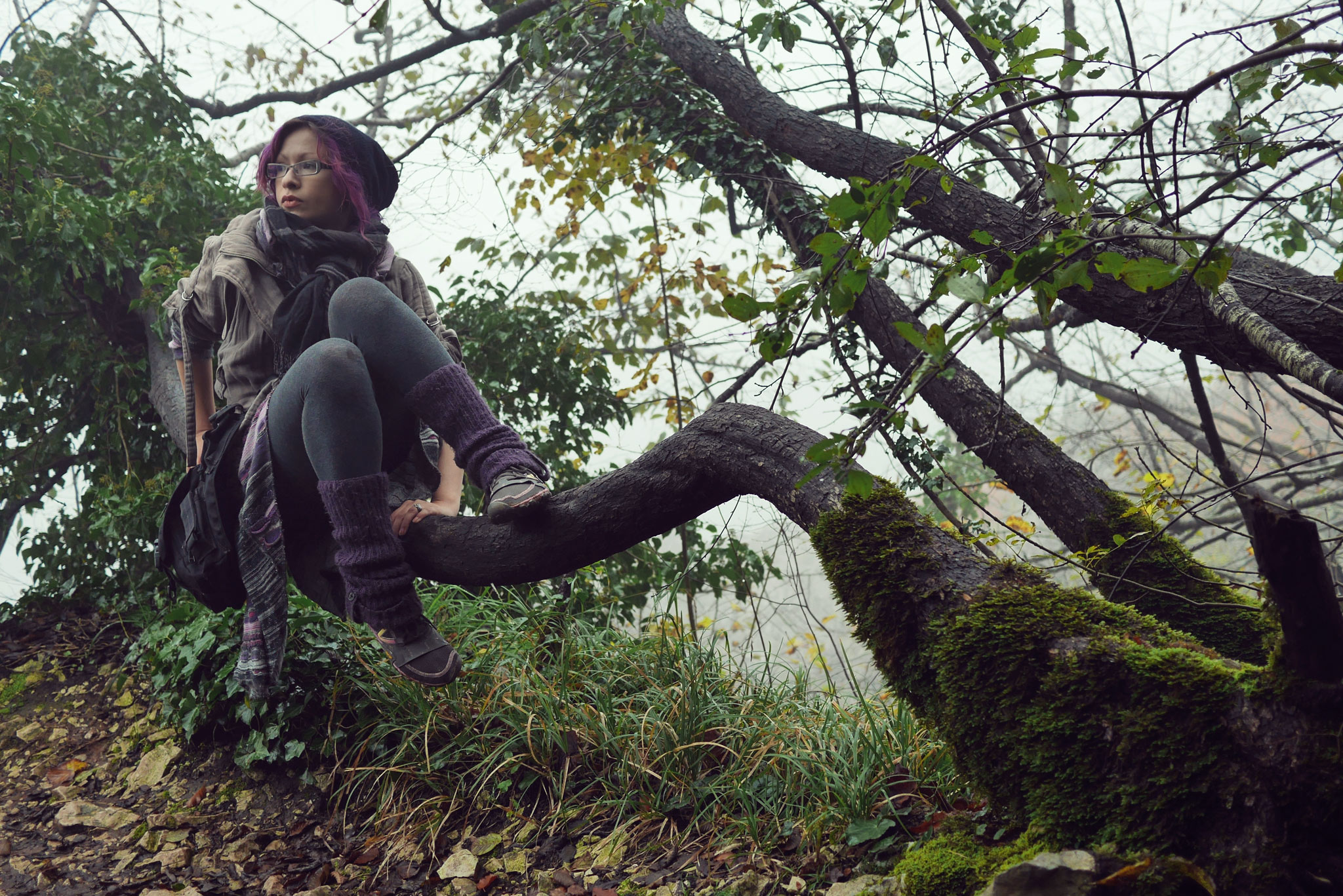 In the afternoon, we took a ferry across still, unbelievably clear water.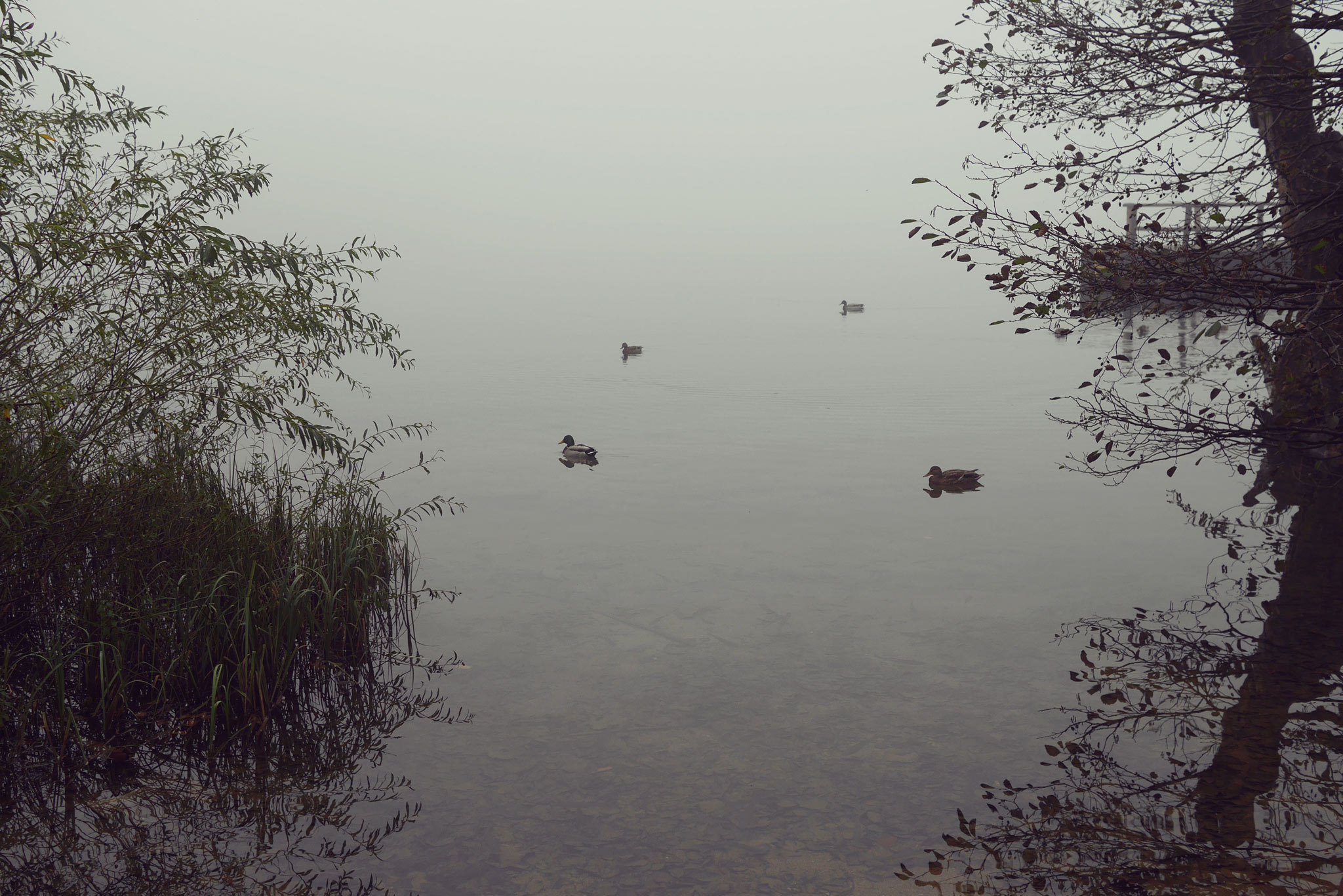 That's when my brand-new Lumix lens cap fell victim to the void – I was preoccupied with shooting the shores. Monochrome, diffusing into nothing.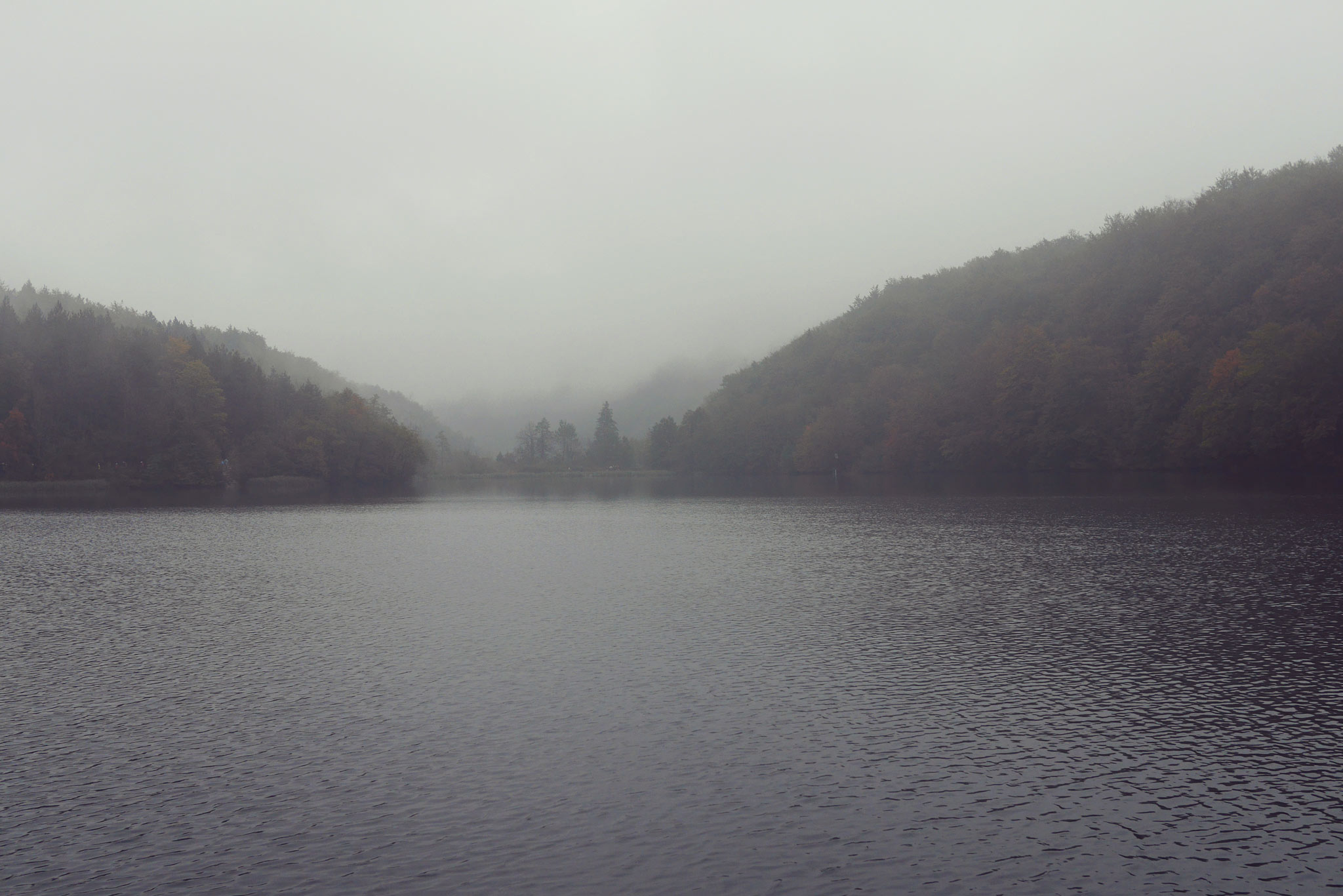 Later that night, back on the concrete shores of Zadar, I fell into a void too, spiraling down into reality after a day spent in a dream.
And also I thought about the Horse: how was she doing out there, in the fog?
That line is a reference to the 1975 Russian animated short, Hedgehog in the Fog (I've embedded a subtitled version at the end of this post, if you haven't seen it. I love this cartoon so much, I wrote about it way back in the Coil-days of yore). I bring it up now because, even in all the natural splendor of Plitvice, I found that fog still resonates with me the deepest. To me, it's is the delicate curtain between dreams and the mundane, blurring their edges. On the day of our visit, the Plitvice park was engulfed in a fog so thick, it never lifted, weaving an incredible sense of enchantment. I hope these photos transcribe a fraction of this.
Until the Future,