Less than two years ago I said "I like to cook but don't really do it", and now I'm a motherfuckin kitchen master. OK, maybe not quite a master, but I do cook all the time, and love discovering new recipes. Mmmf is my favorite term for something amazingly delicious, thus it is the title of favorite culinary stuffs I post here from now on. Bon appettit!
To start, here's a ridiculously simple step-by-step to lead you to orangy, beety bliss. You will need:
Beets
Scrubbing brush
Foil
Fresh orange juice
Balsamic vinegar
Salt and pepper
1.
Wrap scrubbed beets in foil, bake them at 400°F for 1 hour. Once de-ovened, let cool, then peel [the skin will just slide off if you give it a tug] and slice into nice, thick chunks.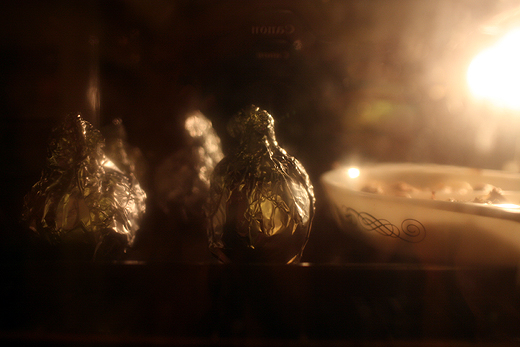 2.
Combine 1/2 cup fresh orange juice and 1/4 cup balsamic vinegar in a pan, bring to a boil. Reduce for about 10 minutes. Keep a close eye on this careful not to overcook, or else. Trust me, I learned the hard way.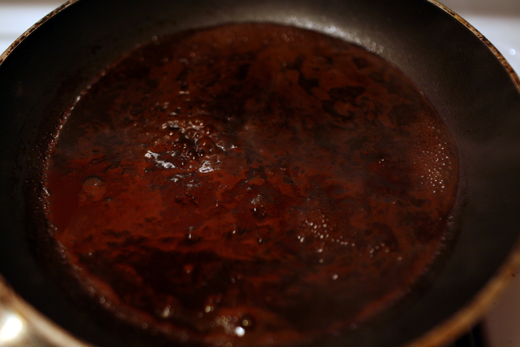 3.
In a large bowl, combine beets, reduction, salt and black pepper.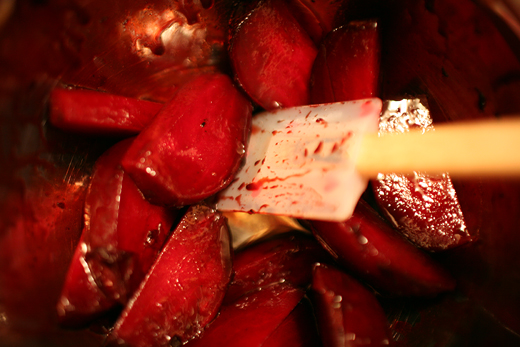 4.
Serve it up!